I do my girls' hair most mornings.
Occasionally on the weekend, I don't and on the mornings our nanny comes, she often does their hair after I leave.
I've come a long way in the last decade of doing little girls' hair – in the beginning, a clip was about the most I could handle.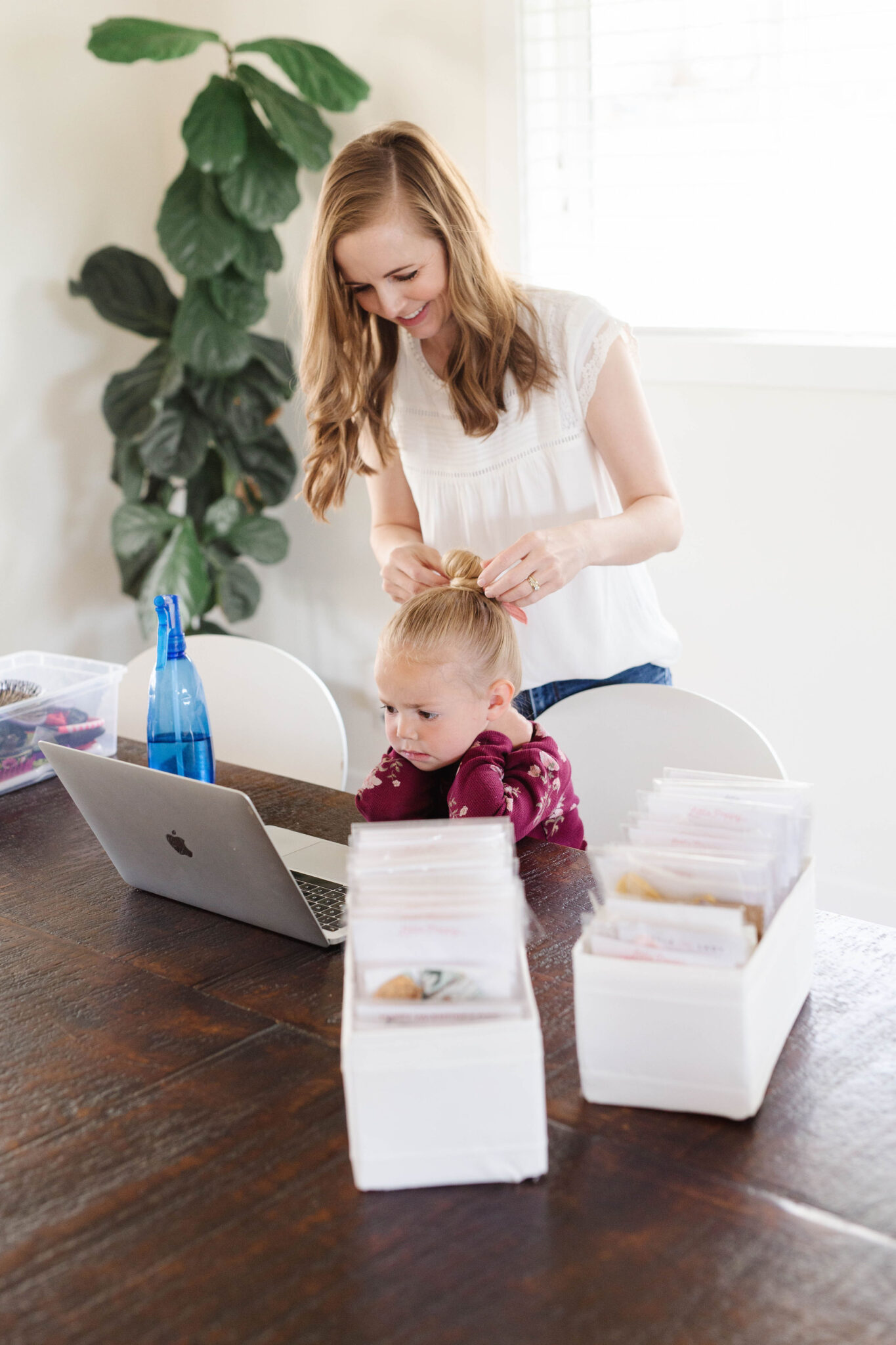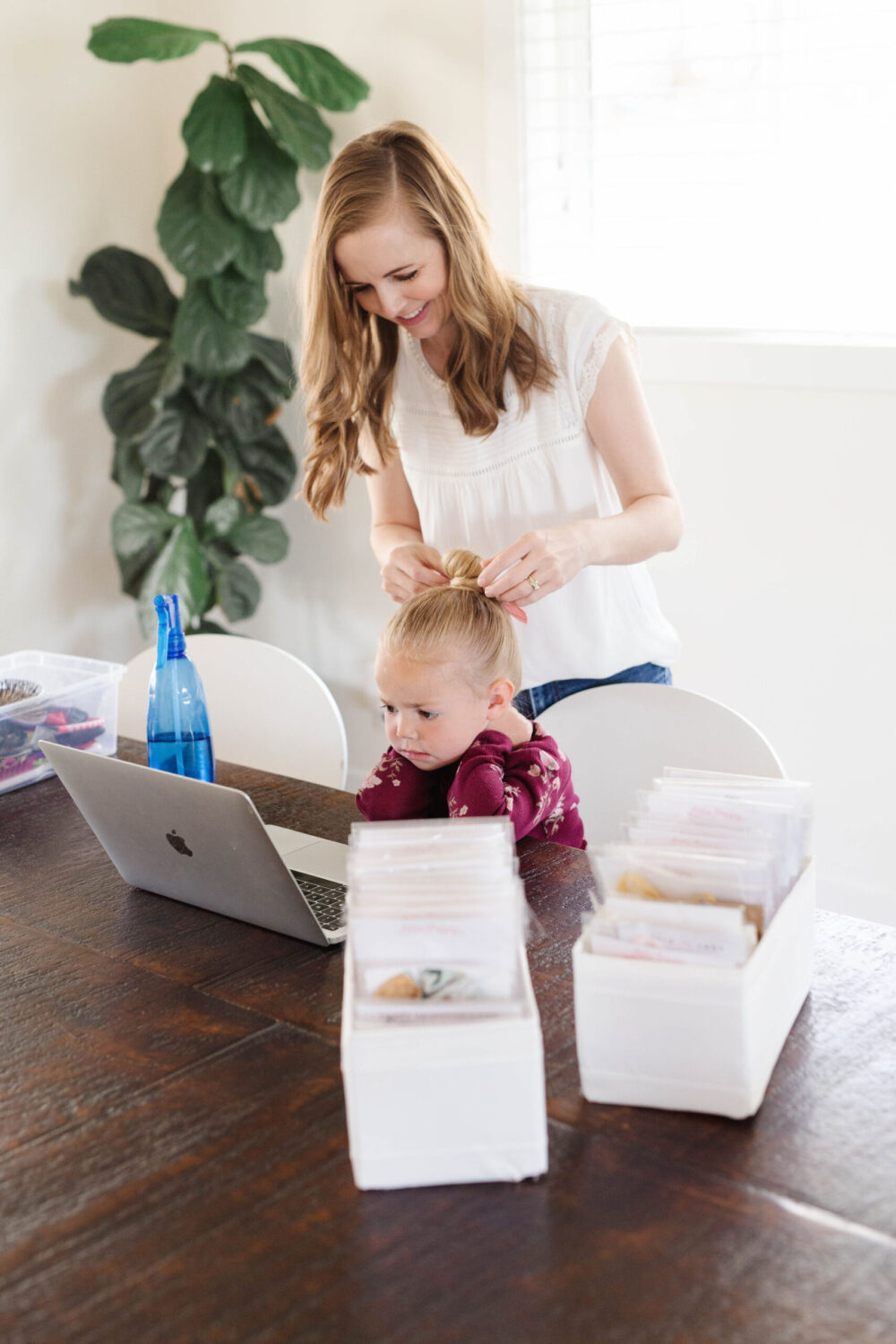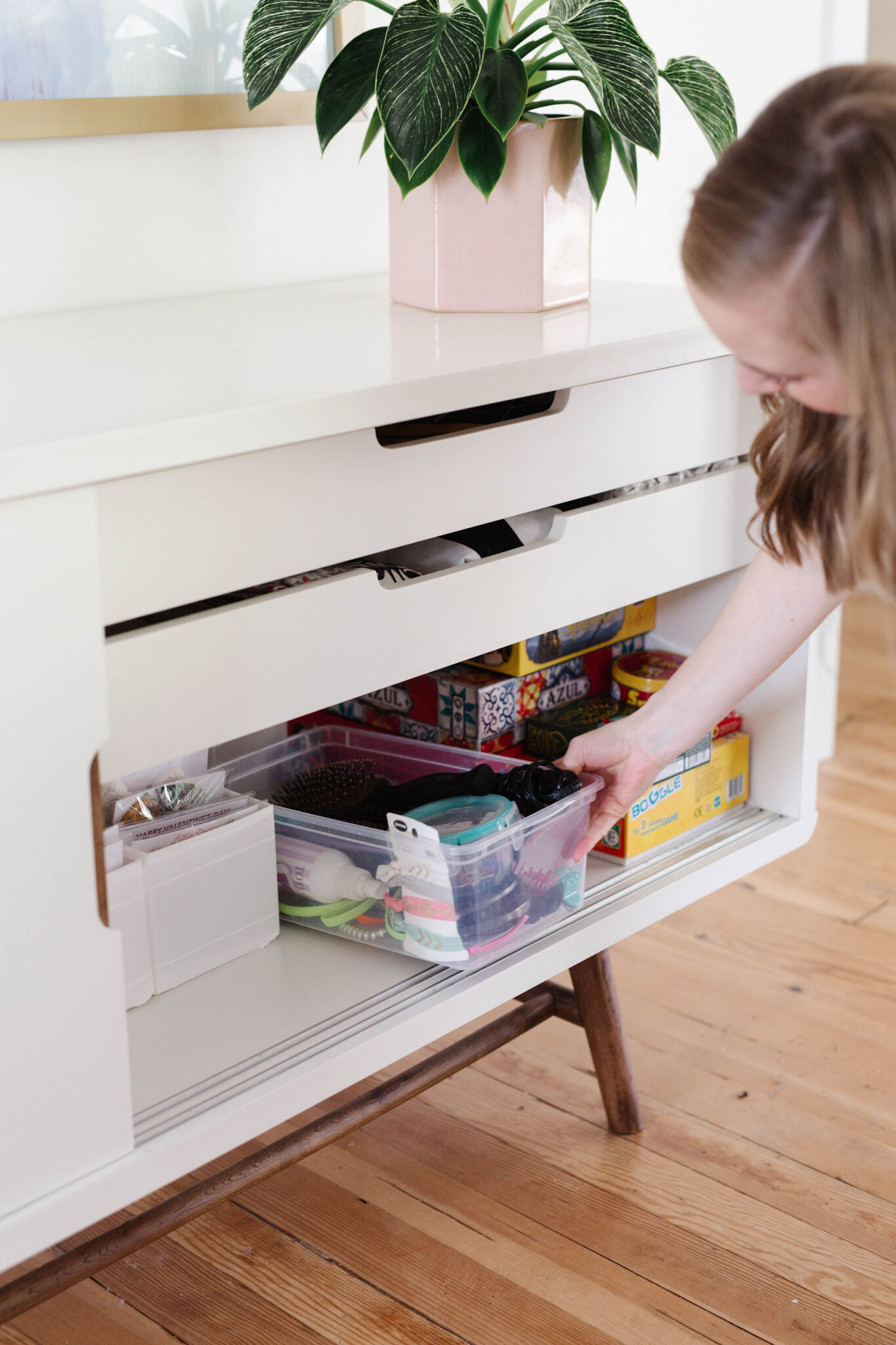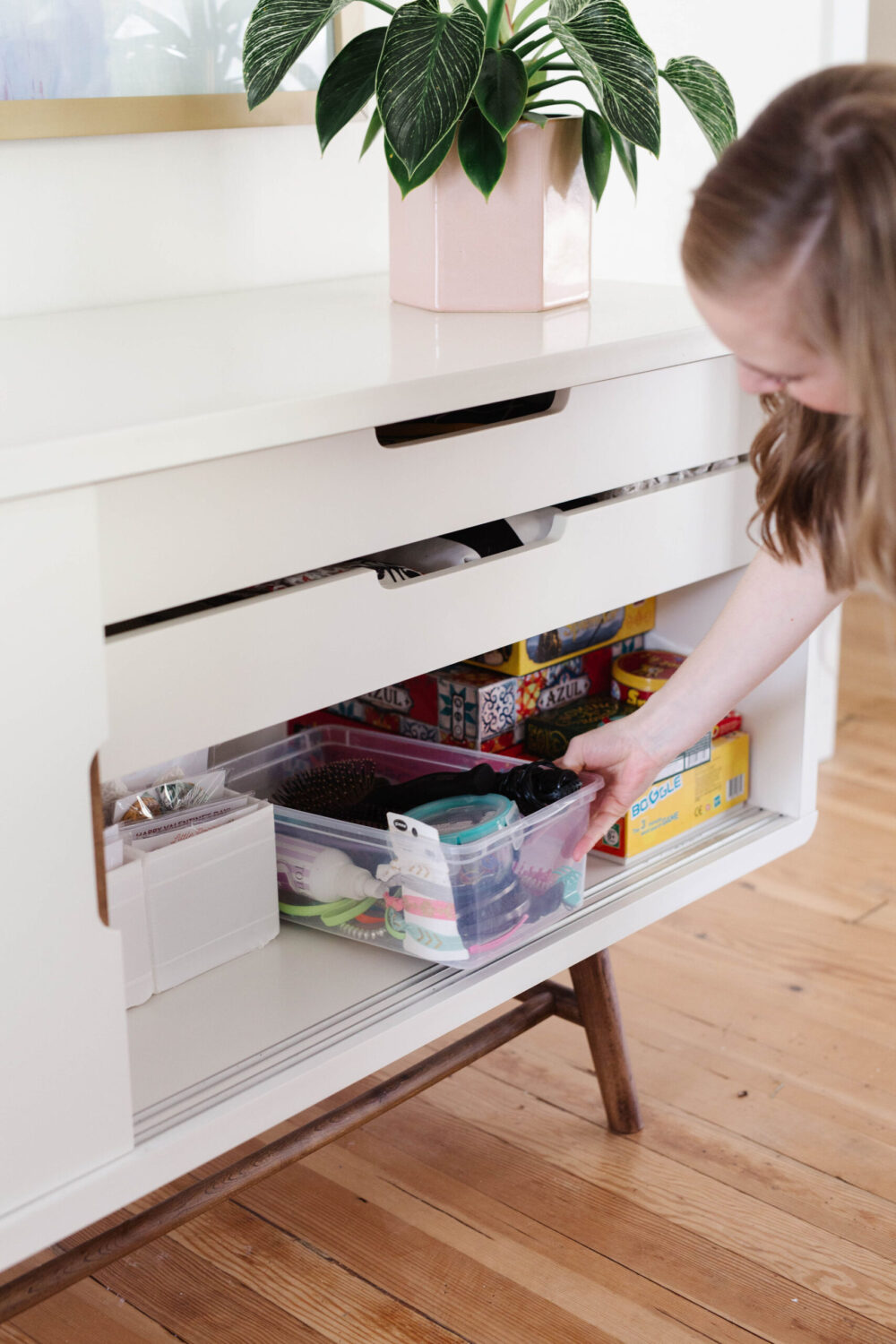 Now, I can whip out top knots or braids in a few minutes on multiple children.
Here's what hair doing time looks like in our house.
I always do my girls' hair at the dining table and we keep all the hair supplies in the sideboard in the dining room.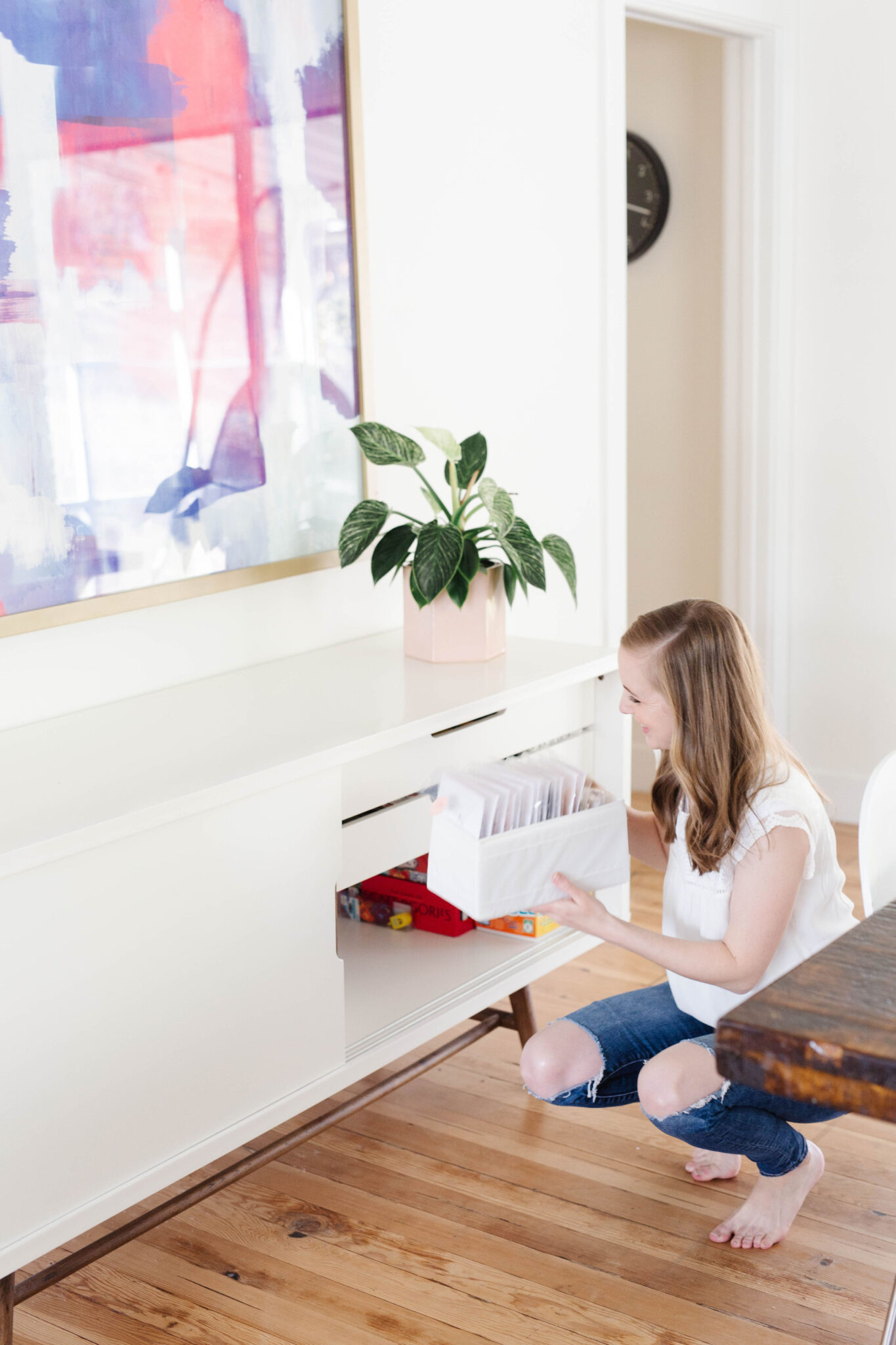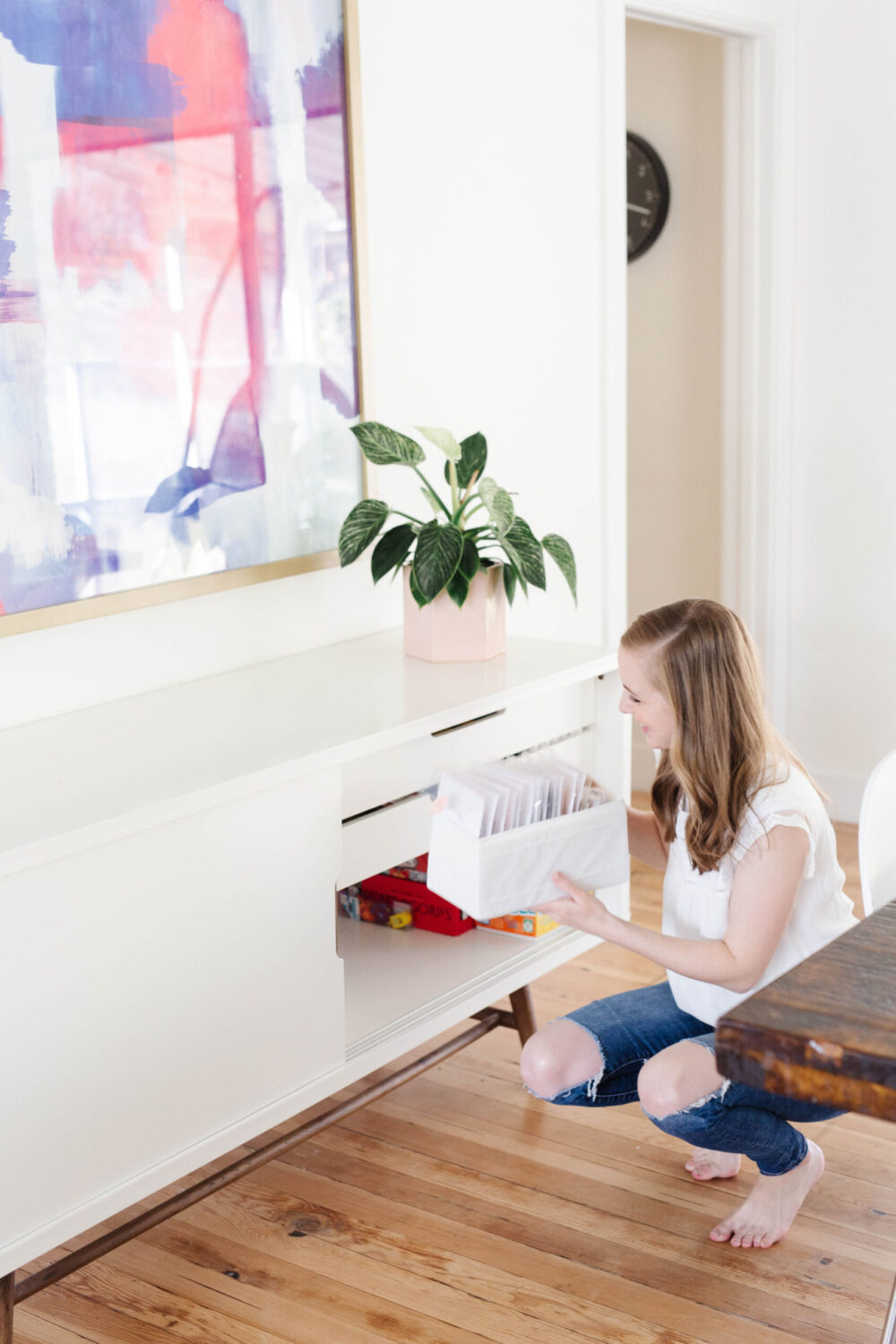 In there, I have two bins of bows (I have more details about how I organize those here) plus a small plastic tub that I keep brushes, rubber bands, plastic clips, headbands, and spray bottles in.
My favorite rubber bands are these ones and my girls like the Gimme brush and Wet Brush the most.
I have a 50 cent spray bottle that I fill with water to spray their hair and I don't use any products on their hair.
The girls don't watch shows or movies during the week, so it's extremely appealing for my girls to watch a few minutes of a show (usually Doc McStuffins on Disney Plus) while I do their hair. We turn it off as soon as I'm done with their hair and they don't complain about it – they know if they make a fuss, we'll just stop having a show while I do their hair, so it's not a point of contention.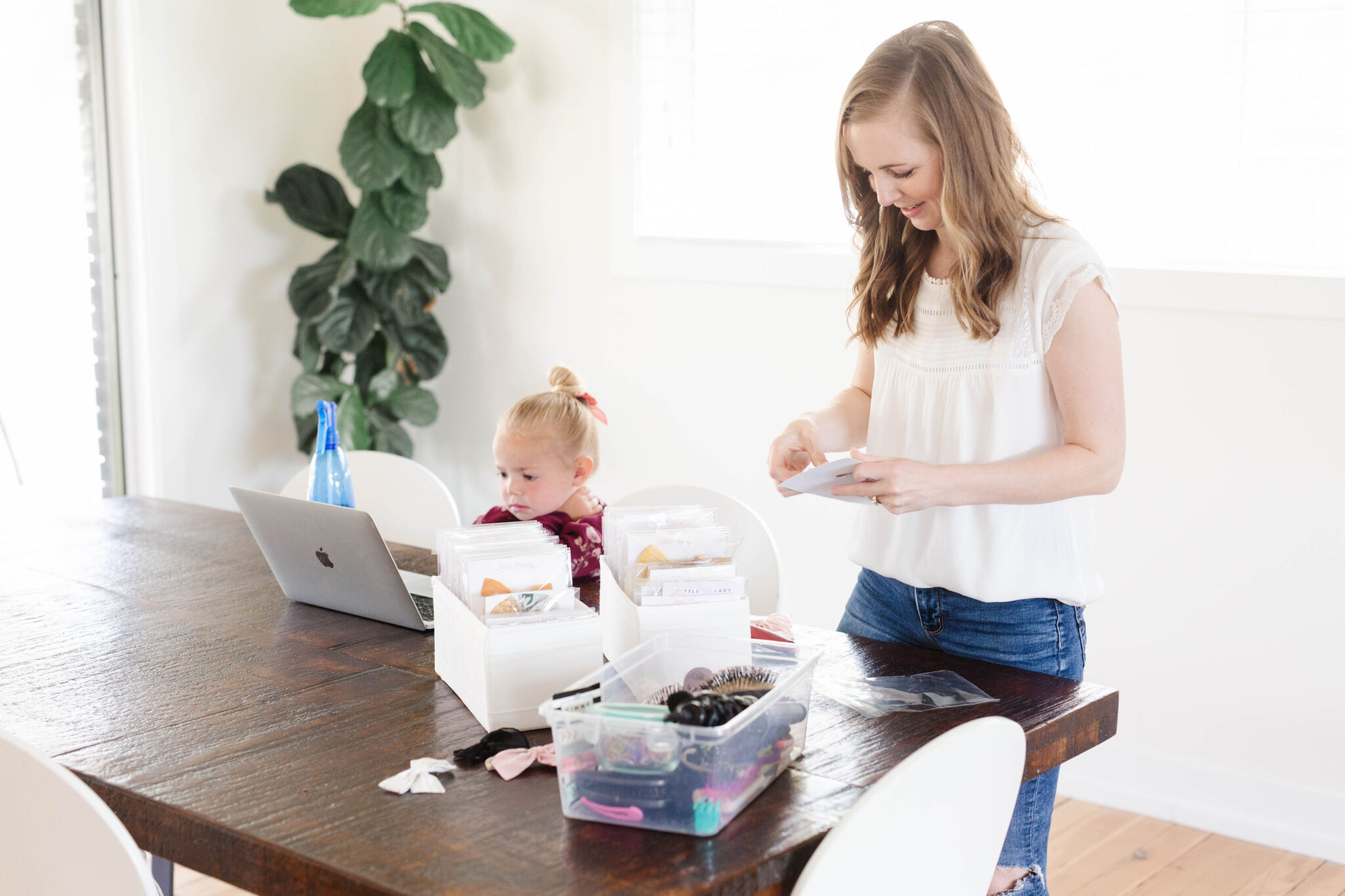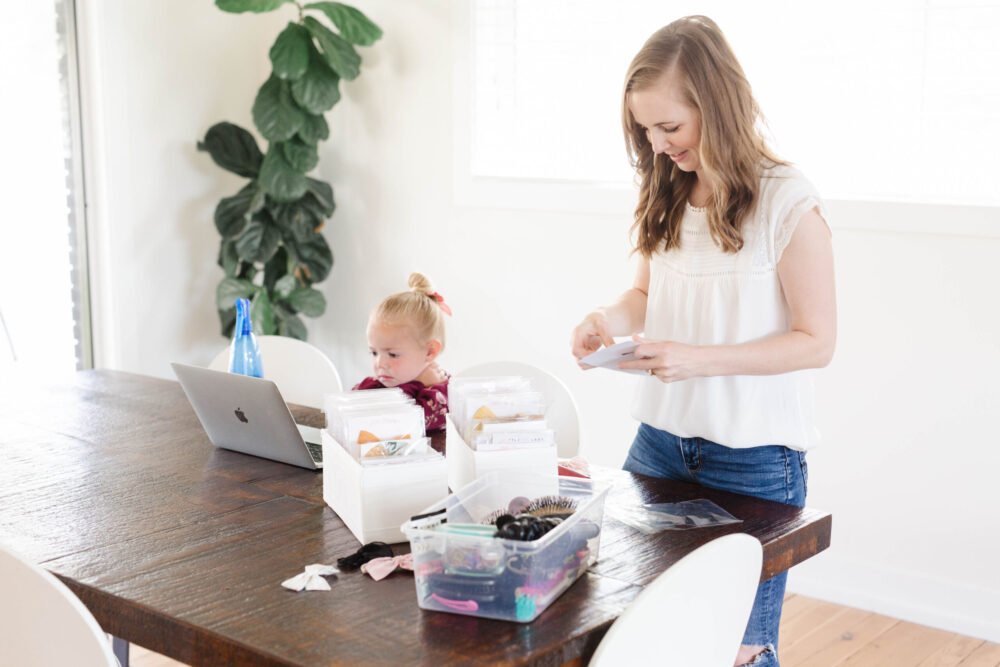 At this point, Ella and Ani pretty much want to do their own hair (or. . . not do it, as the case may be. To be honest, if they want to go to school with their hair unbrushed, it's not my hill to die on).
So this is pretty much just for Tally and Star these days, and I usually do it after breakfast while they're still at the table and after the big girls have gone to school.
On the weekends, since none of the four girls want to miss out on watching a few minutes of a show, I'll usually brush and braid Ani's hair too and occasionally do Ella's hair in a ponytail.
It's not a fancy system, but it's simple and workable and we'll be doing a similar setup in our new house!
Any questions about our setup or routine? I'm happy to answer.
If you liked this post about how I do my girls' hair, you might like these posts too: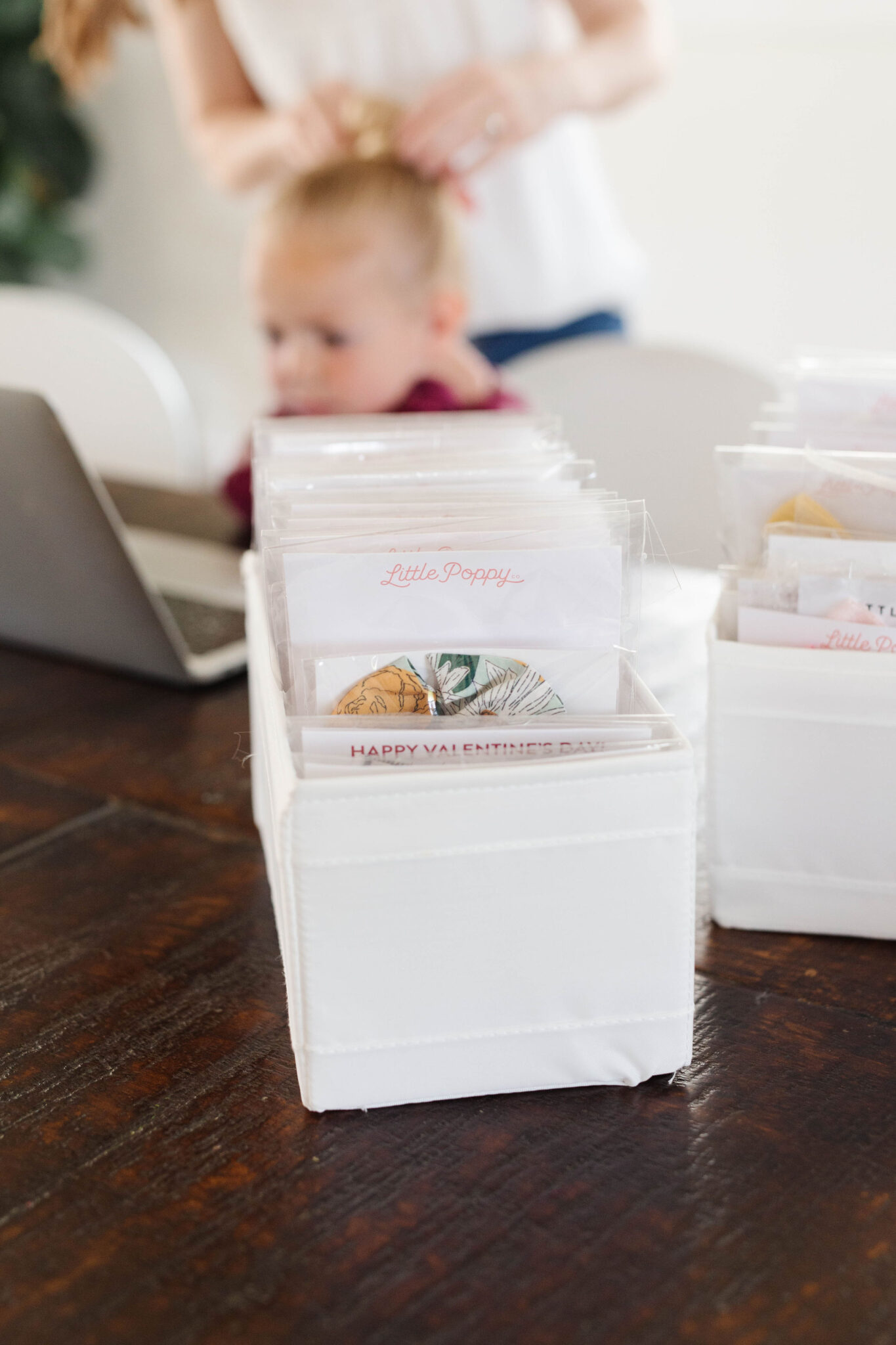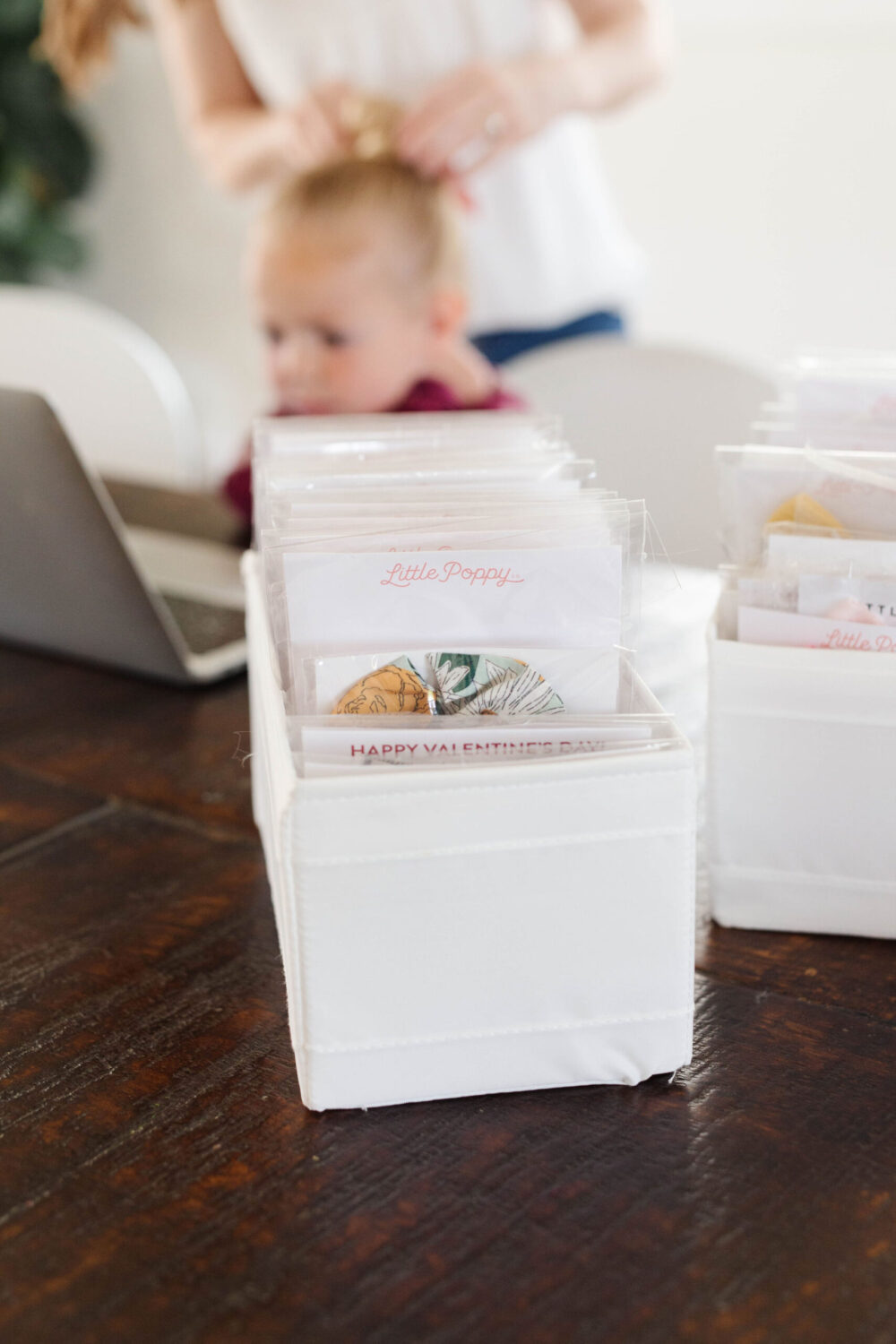 Photos by Heather Mildenstein