I've been reading up a storm lately (this is normal for me in April, as I cram in a few last possibilities before the Summer Reading Guide) and it's just been SO FUN.
After all these years of running Everyday Reading, there is still nothing I love better than sitting down with a good book.
A week or so ago, I was reading a terrific YA novel (watch for it on the Summer Reading Guide in a few weeks!) and I just couldn't stop smiling because there's absolutely nothing like being in the middle of a delightful book.
Anyway, here are five books I'm currently in the middle of – audiobooks, novels, non-fiction, and read alouds!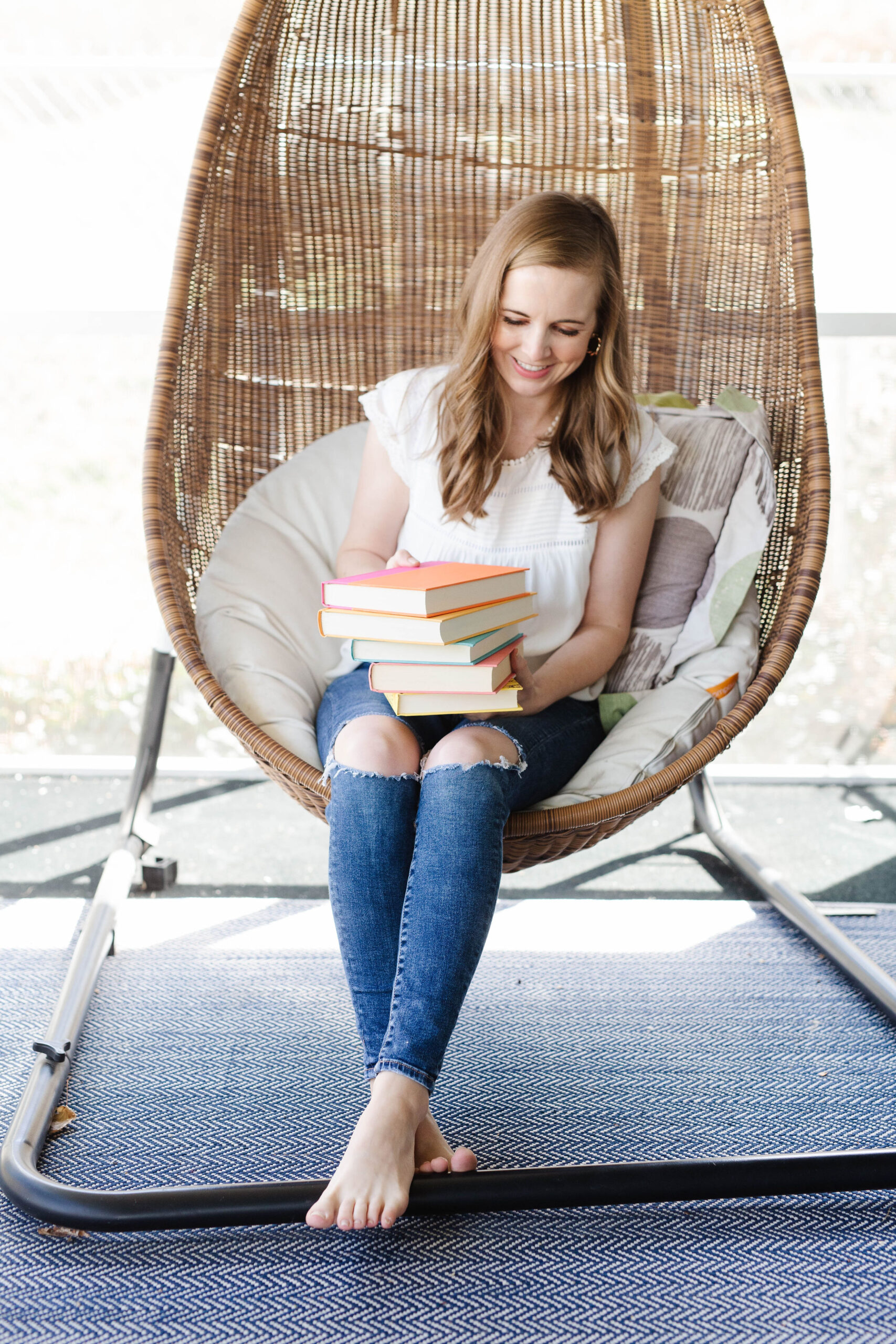 5 Books I'm Currently Reading
The Stationary Shop by Marjan Kamali
This one was recommended several times after we did Funny in Farsi for the Everyday Reading Book Club in February. This is a novel, rather than a memoir, about a family in Iran in the 1950s – the main girl, a teenager – meets a handsome young man who is very politically involved. They fall in love and get engaged. And then everything goes wrong.
Houdini and Me by Dan Gutman
Fun fact: my dad is an amateur magician and has been very into magic since he was a teenager. Which means I've always had some fascination with magic and magicians, including Harry Houdini. This new release had so many good reviews that I added it to the pile of options for my girls to choose from for our next read aloud and it was the unanimous pick. We're all really enjoying it so far!
The Rise and Fall of Charles Lindbergh by Candace Fleming
This one snagged some big name awards back in January and then when I saw that Kristen Potter was the narrator for the audio, I grabbed it from Libro.FM without delay (she's the narrator for Hattie Big Sky, which I thoroughly enjoyed a decade ago). This one is fascinating!
Hand Me Down Magic by Corey Ann Haydu, illustrated by Luisa Uribe
This is my current read-aloud with Star which we do a few mornings a week while Tally does her Savvy Reading class. So far it's super sweet and we're both thoroughly enjoying this story of a young girl who moves to the city with her parents so they can be near their extended family.
Remember: The Science of Memory and the Art of Forgetting by Lisa Genova
I read (and LOVED) Still Alice years ago and this is by the same author, but instead of being a novel, this is a non-fiction exploration of how our memories work and how and why we remember some things and forget others. It's not a super long book and it's very interesting.
What are you reading right now? I'd love to hear!
IF YOU LIKED THIS POST ABOUT WHAT I'M READING, YOU MIGHT LIKE THESE POSTS TOO: