First, if you haven't grabbed this Audible deal, now is the moment!
Here's a note I got this weekend about it:
We have an awesome Libby catalogue so I've never felt the need to do audible before, but this deal and The Cinnamon Bear production made me sign up! It is AMAZING! Such a good deal and we are 3 episodes into The Cinnamon Bear and my kids LOVE it. And now I don'+ have to wait 14 weeks for my audiobook hold!
Seriously, don't miss that one.
Libro.fm, which is similar to Audible, but supports independent bookstores, has a rare sale on their credit bundles this weekend (Libro.fm is the one that you can use to make your own Yoto cards).
AND, if you love reading Christmas novels, do not miss this Kindle Umlimited deal for three months for 99 cents per month (normally $9.99 per month!). I've already downloaded Baggage Claim, Faking Christmas,  Merry Ex-Mas, and Jack & Frost Bake Off.
Now! On to the book sales themselves: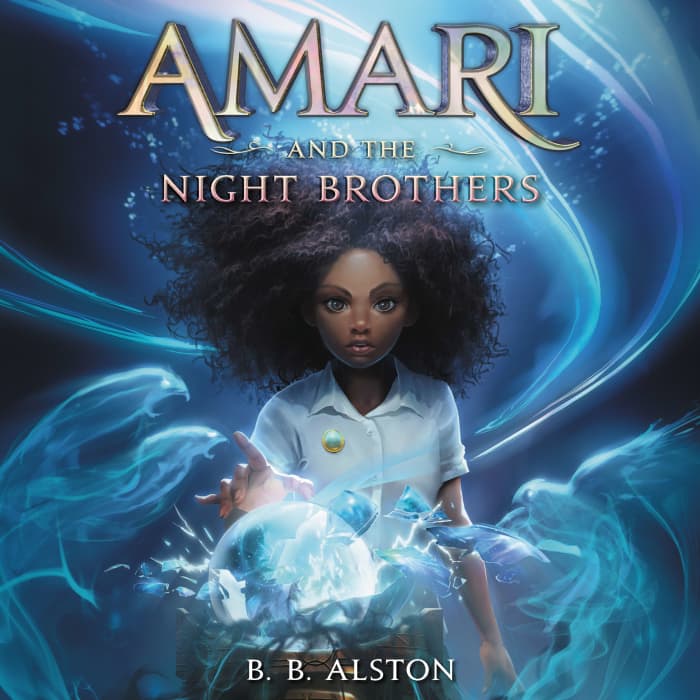 Amari and the Night Brothers by B.B. Alston – audiobook – $5.99
This is a fantasy book that snagged spots on many best of the year lists when it came out. I considered just giving it to Ella to read but . . . I didn't want to miss out on this story about a girl who is determined to find her missing brother and discovers that magic is real in the process. We all loved this one!