Last year, our Disney Villain costumes were entirely store bought. And it was a wonderful way to live.
But then this year, after months of the girls endlessly debating what our family costume should be, they settled on Sleeping Beauty and there were not great options to buy ready-made costumes.
We ordered as many pieces as we could, but I definitely had to pull out my rusty sewing skills to fill in the gaps.
So I found myself this week making multiple trips to Jo-Ann's, googling free patterns and cutting and ironing endless capes and hats for the Sleeping Beauty fairies, Maleficent and Prince Phillip.
And I think it all ended up pretty nicely, if I do say so myself.
But I'm also swearing to myself that next year I'll make them pick a family theme where I can just order everything.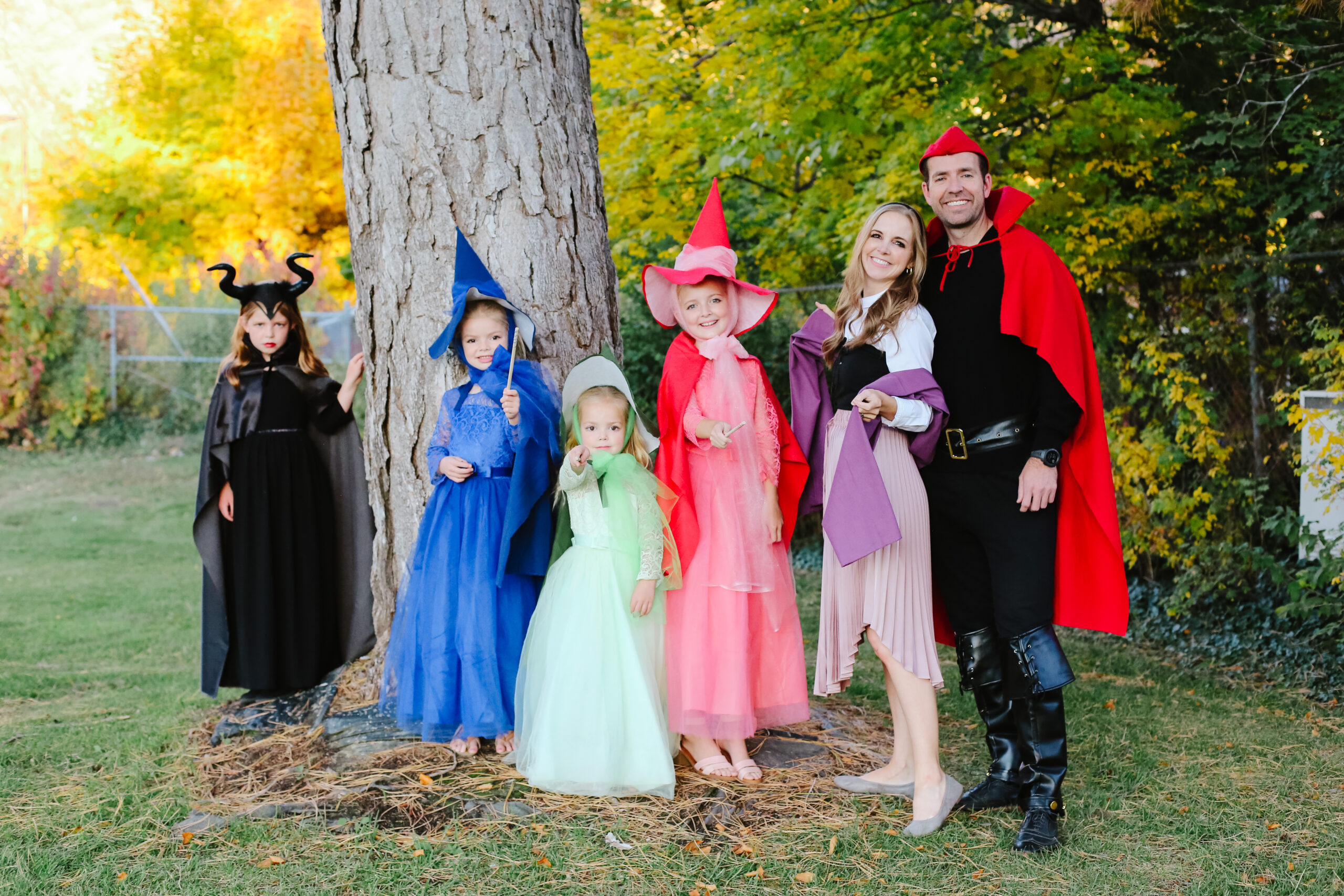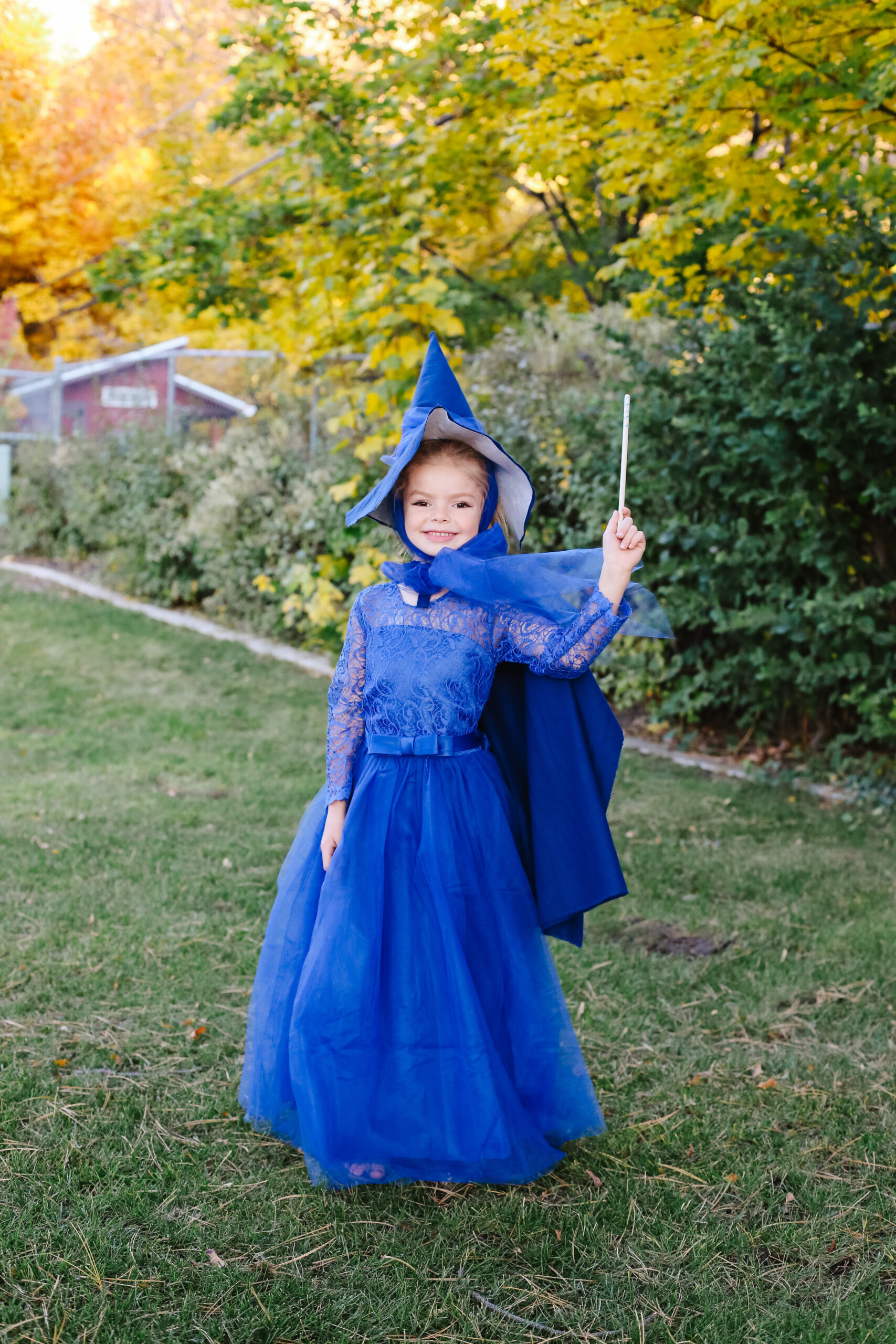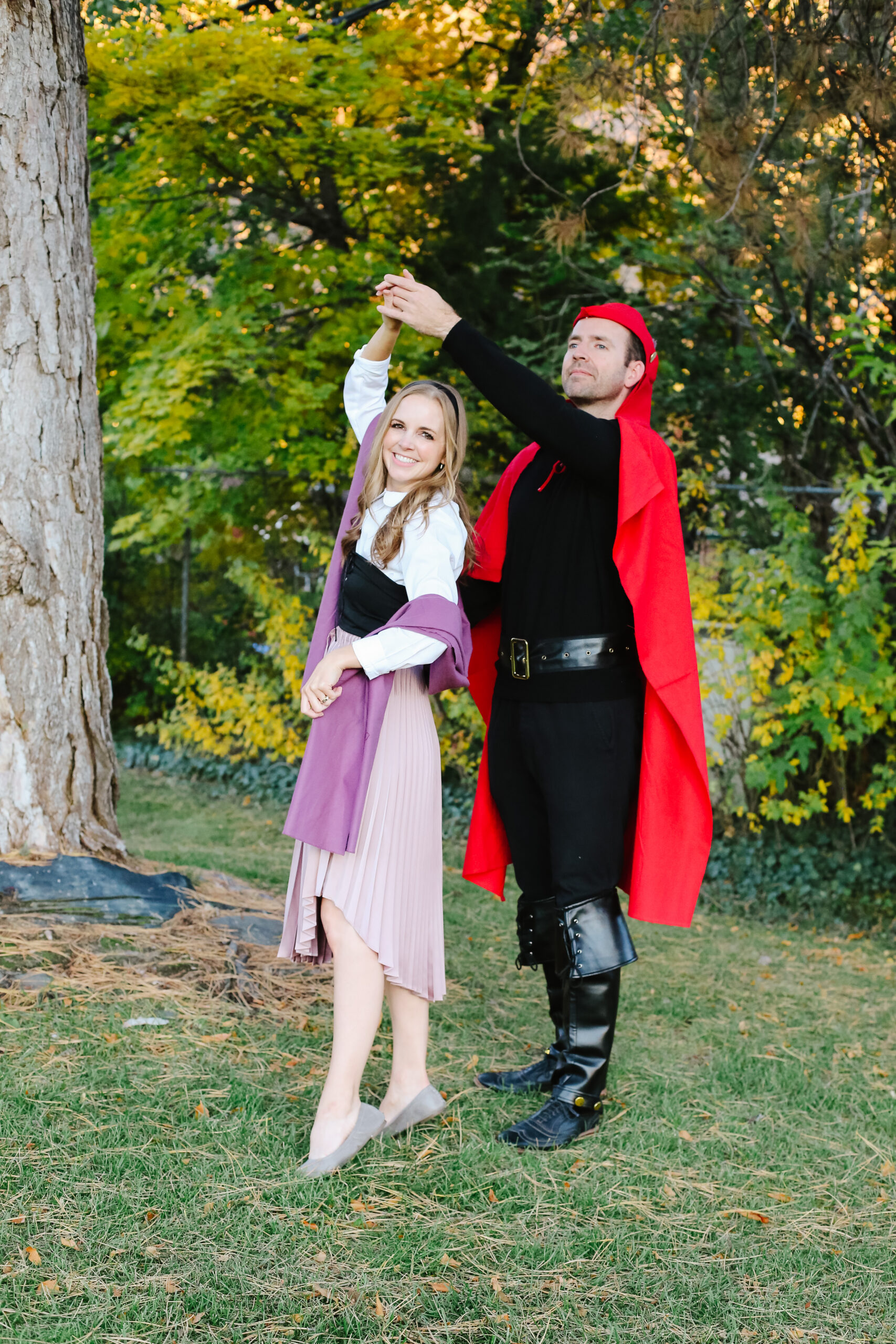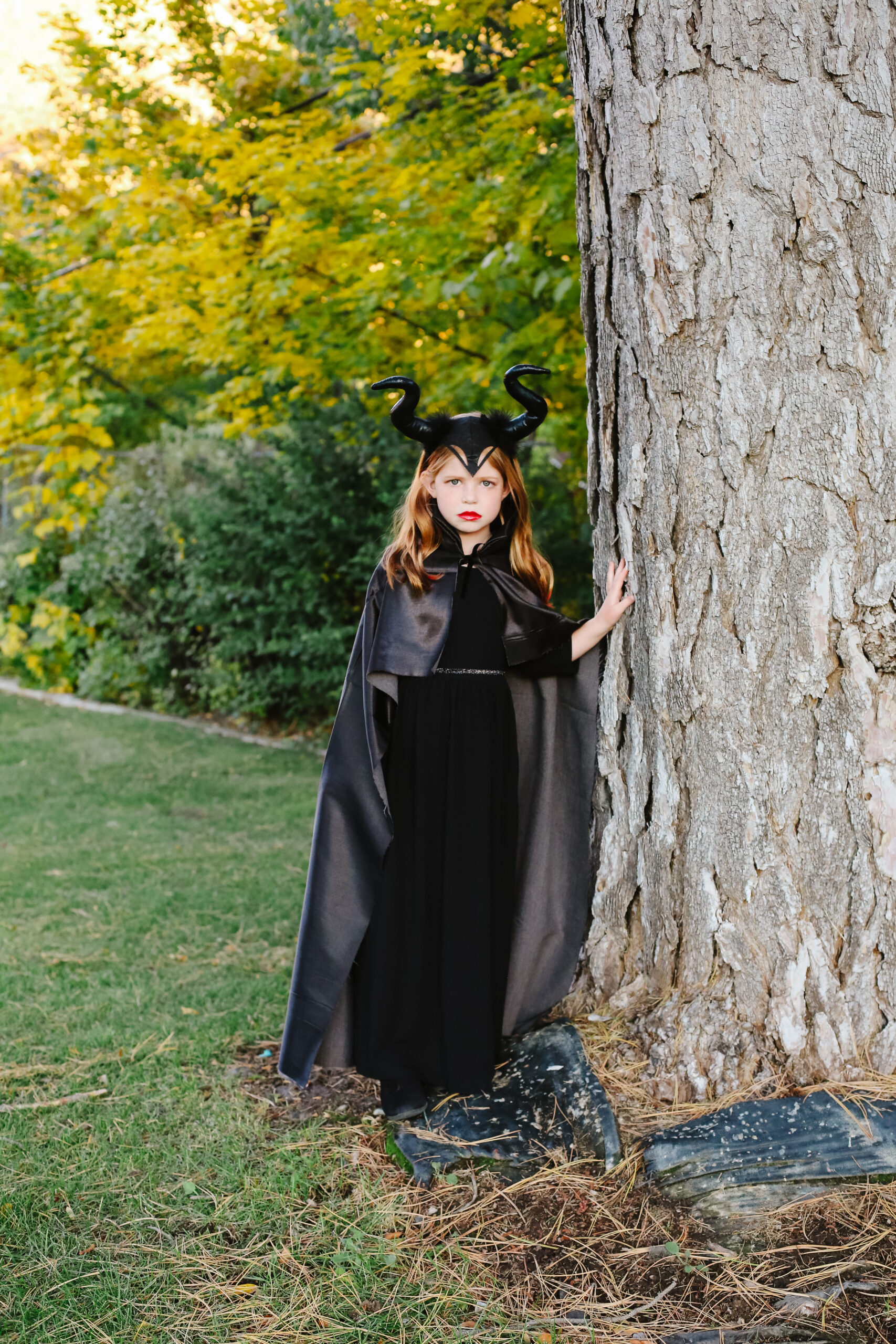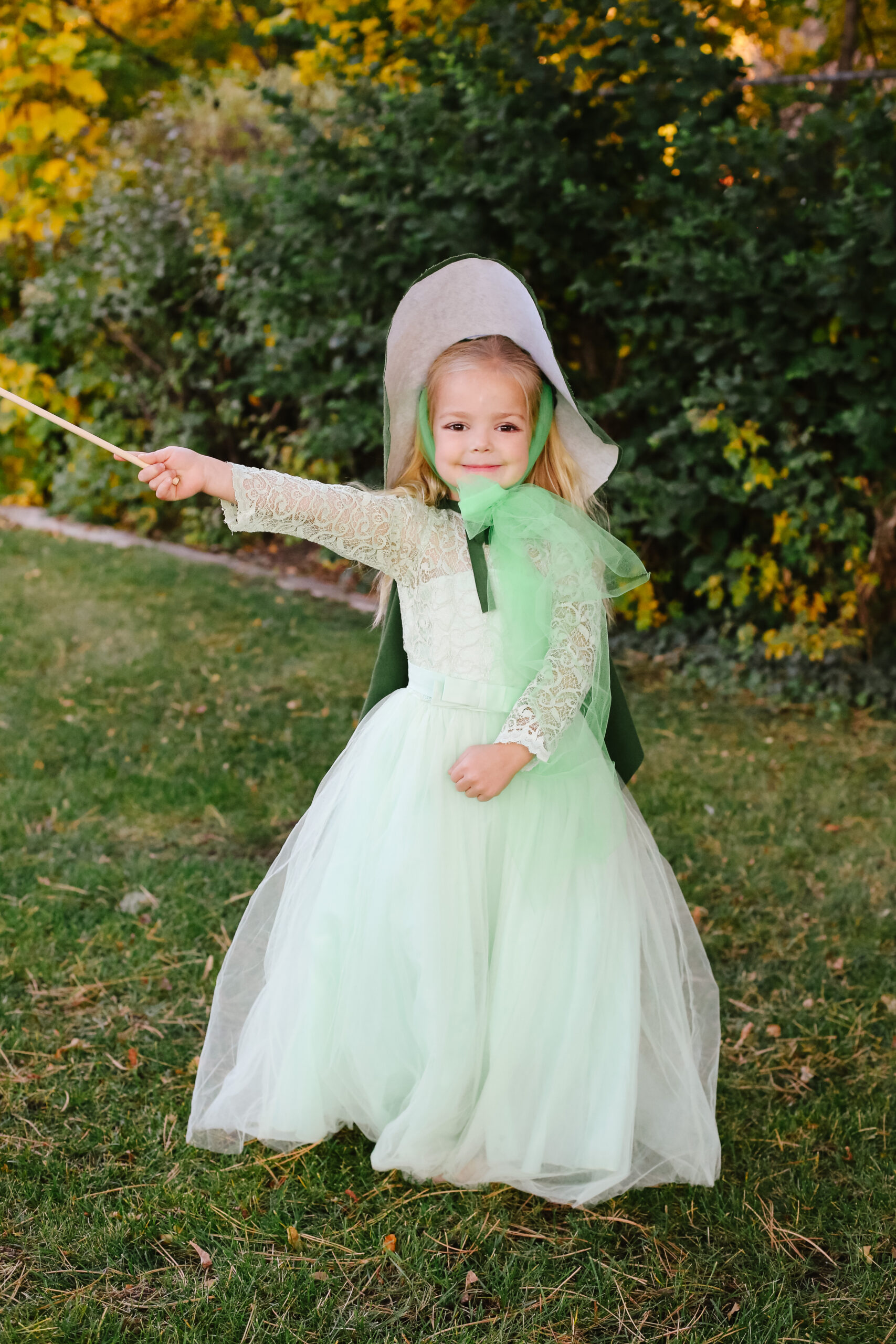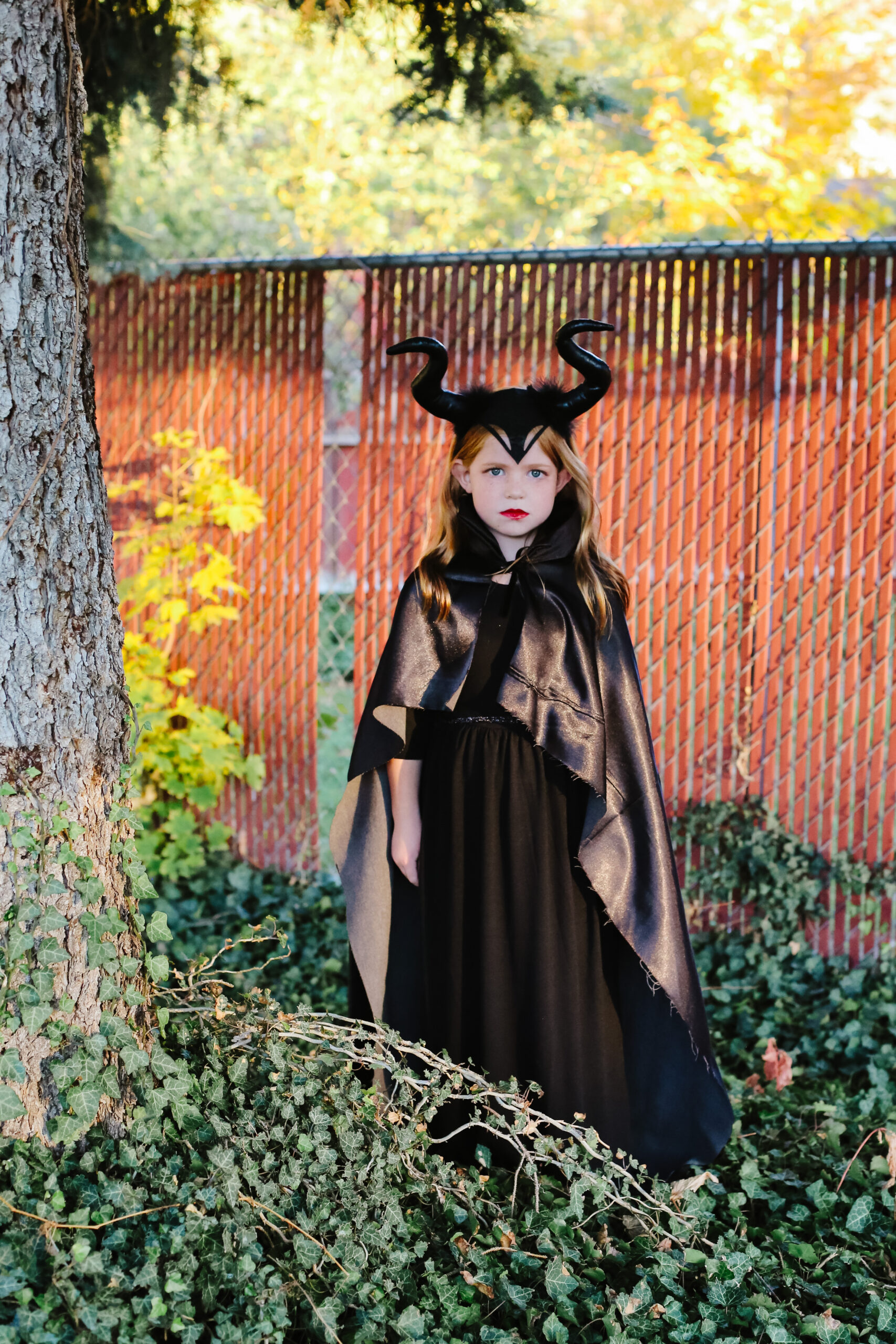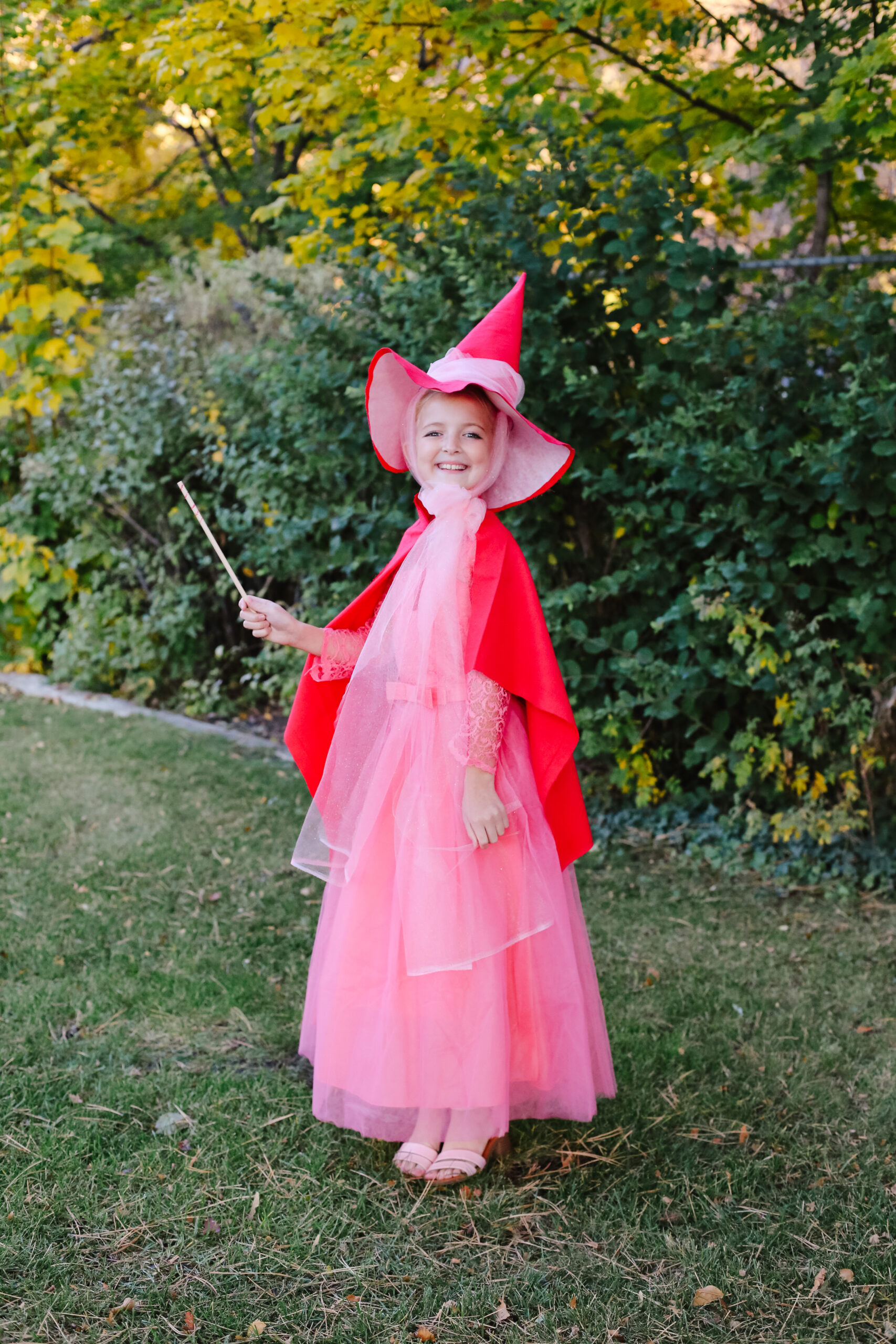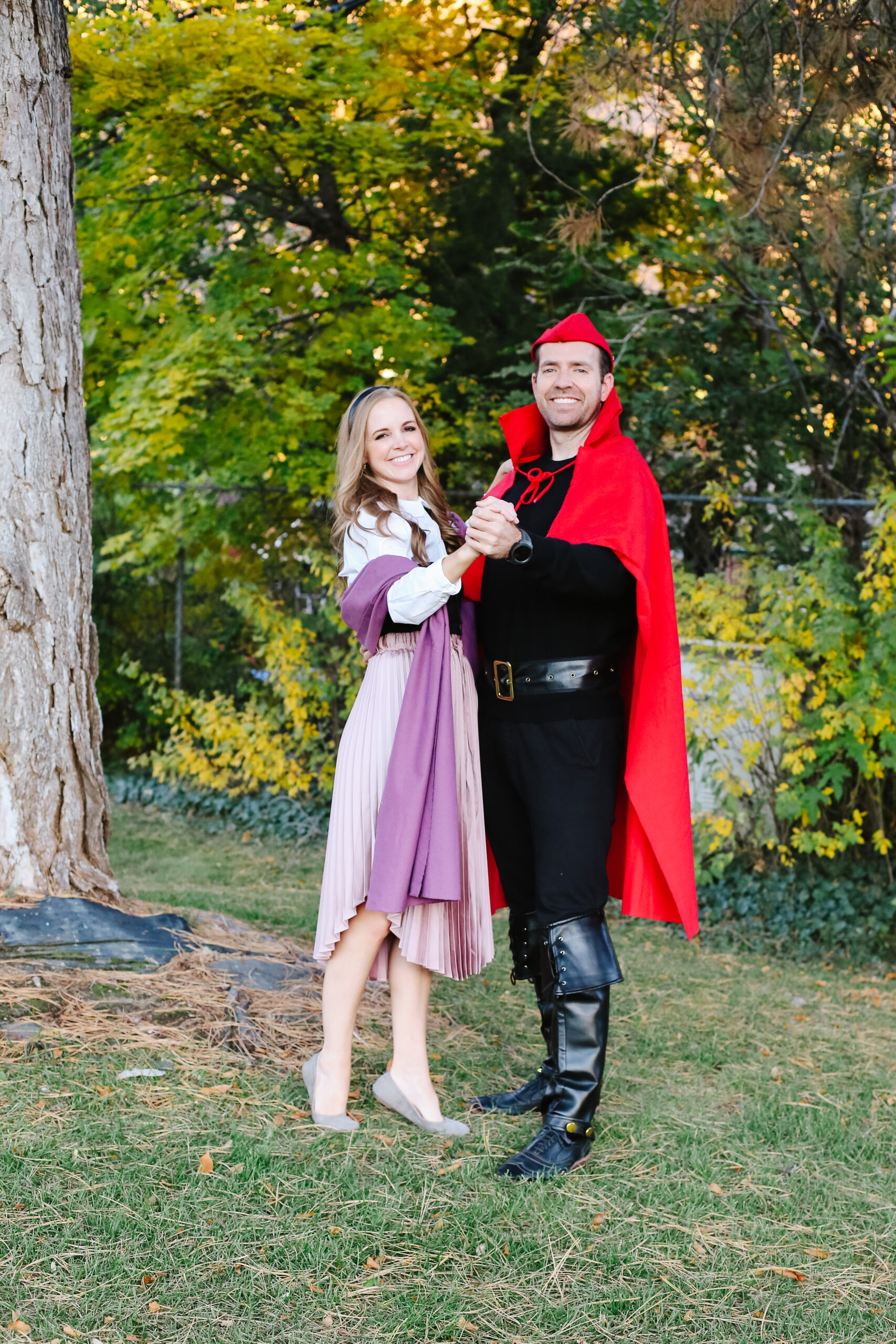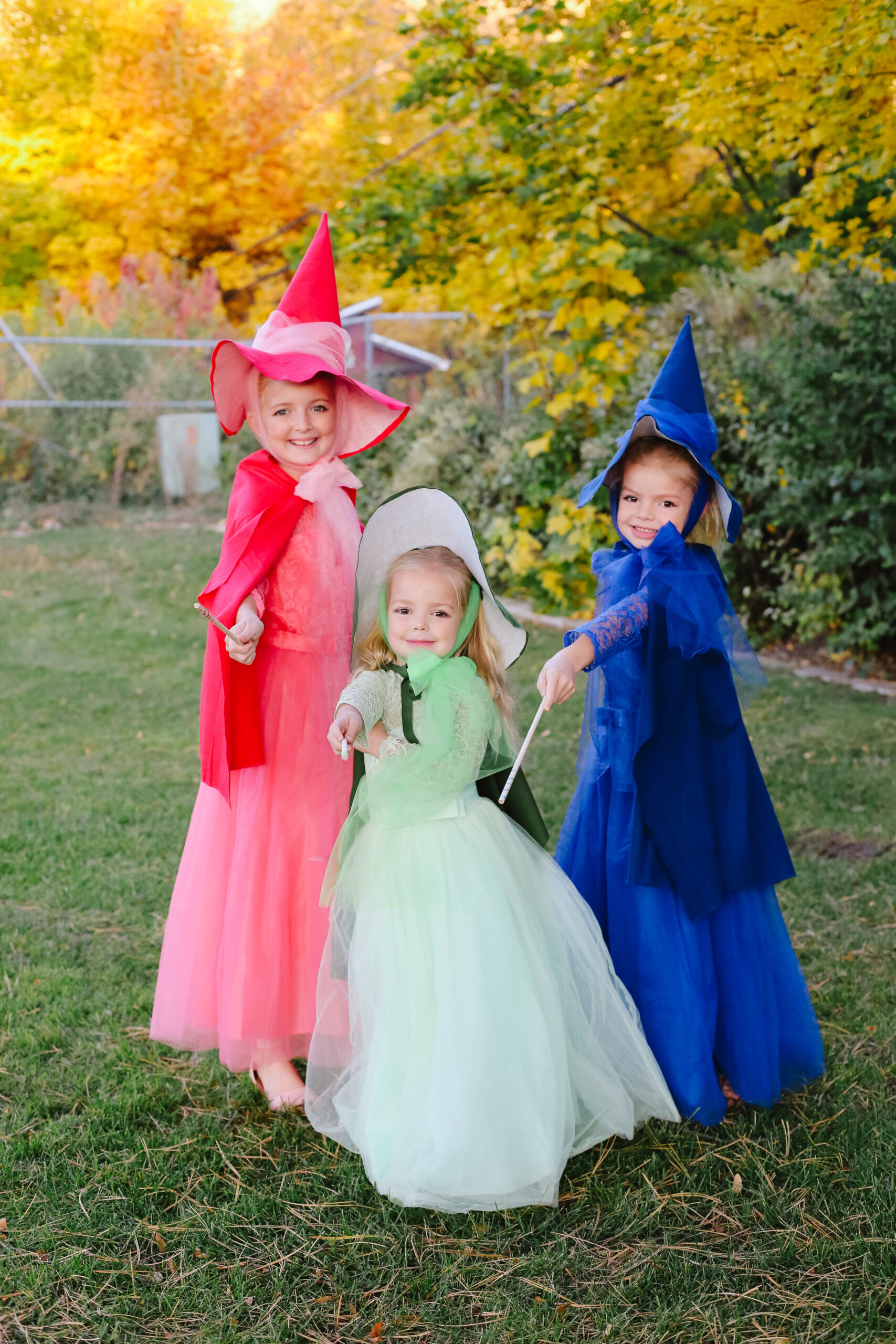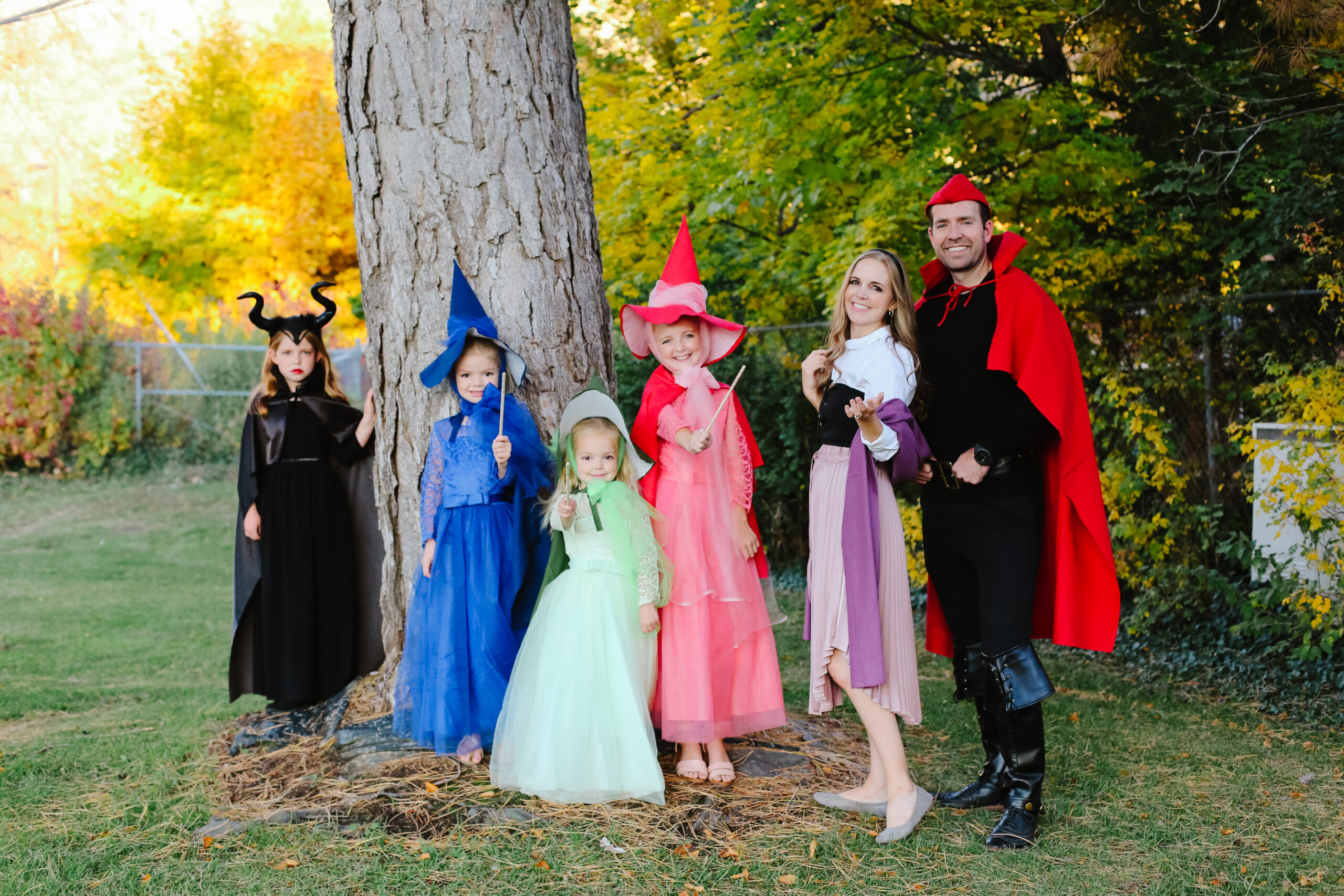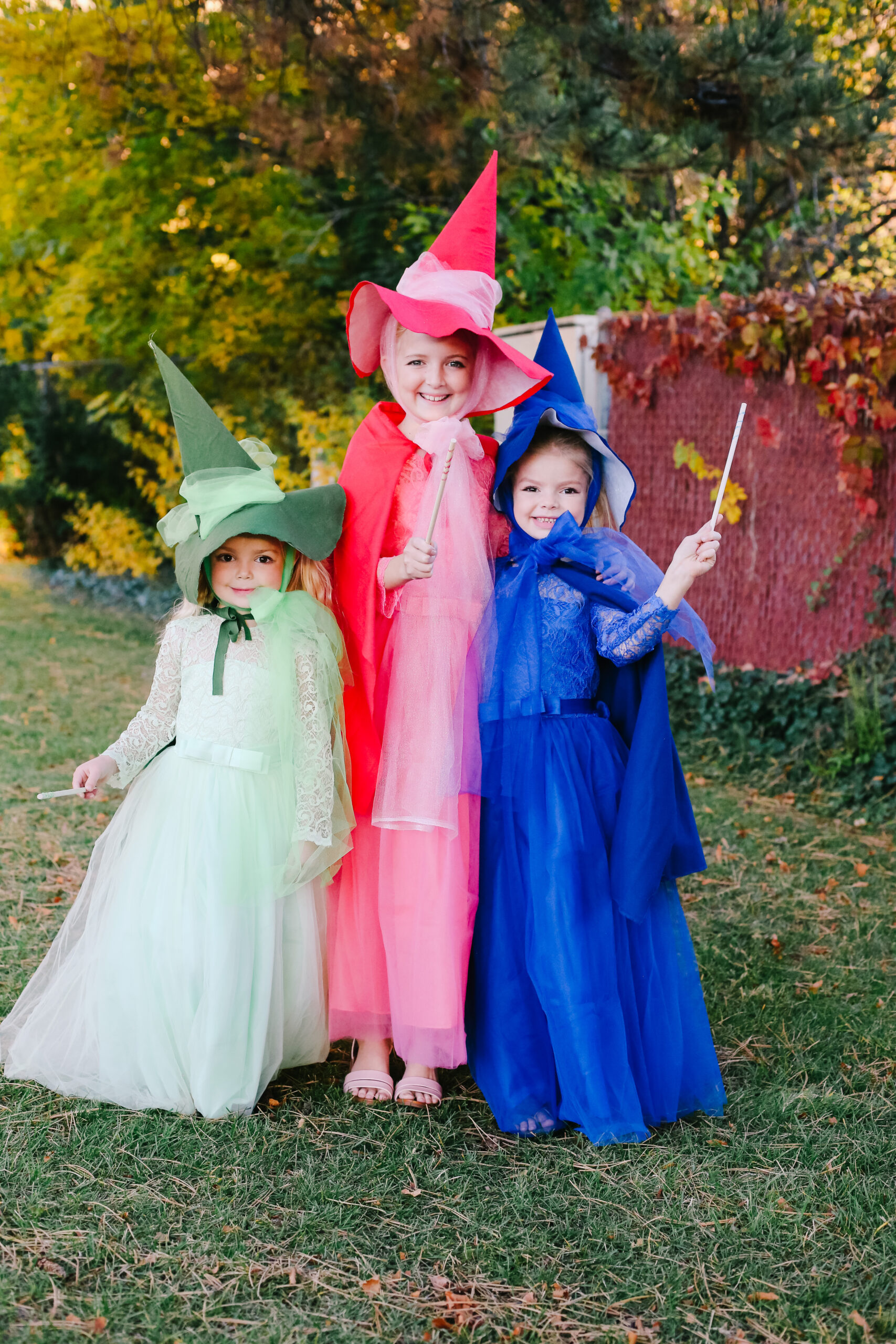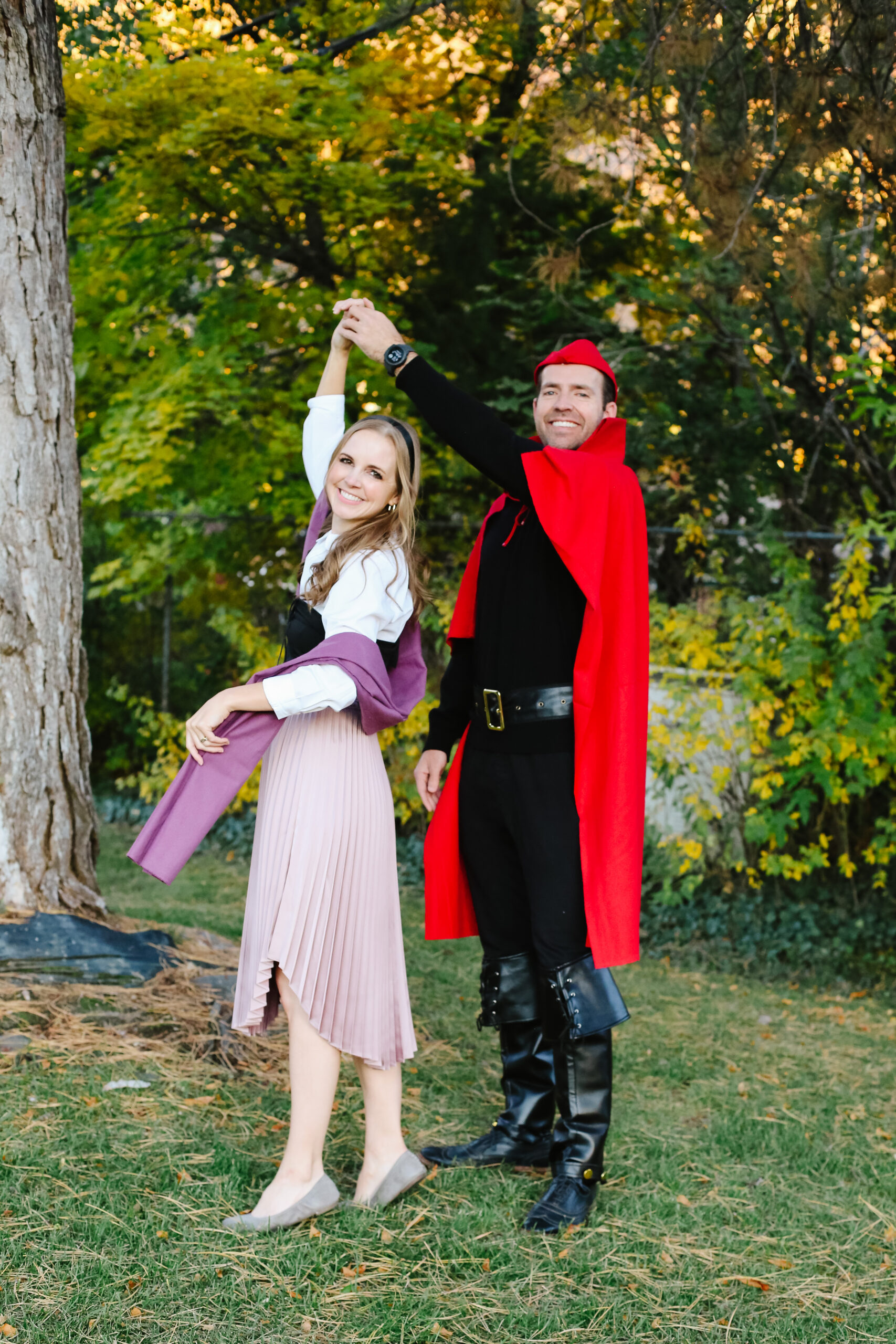 SLEEPING BEAUTY COSTUME SOURCES
Prince Phillip Costume:  Hat made by me (from this pattern) // Cape made by me // Top // Belt // Pants // Boots
Aurora costume: White top // Bodice made by me // Skirt // Shawl made by me // Shoes // Headband
Maleficent Costume Kids: Dress // Cape made by me // Headband
sleeping beauty fairies
Red Fairy costume: Dress // Cape made by me // Hat made by me // Wands made by the girls
Blue Fairy costume:Dress // Cape made by me // Hat made by me // Wands made by the girls
Green Fairy costume: Dress // Cape made by me // Hat made by me // Wands made by the girls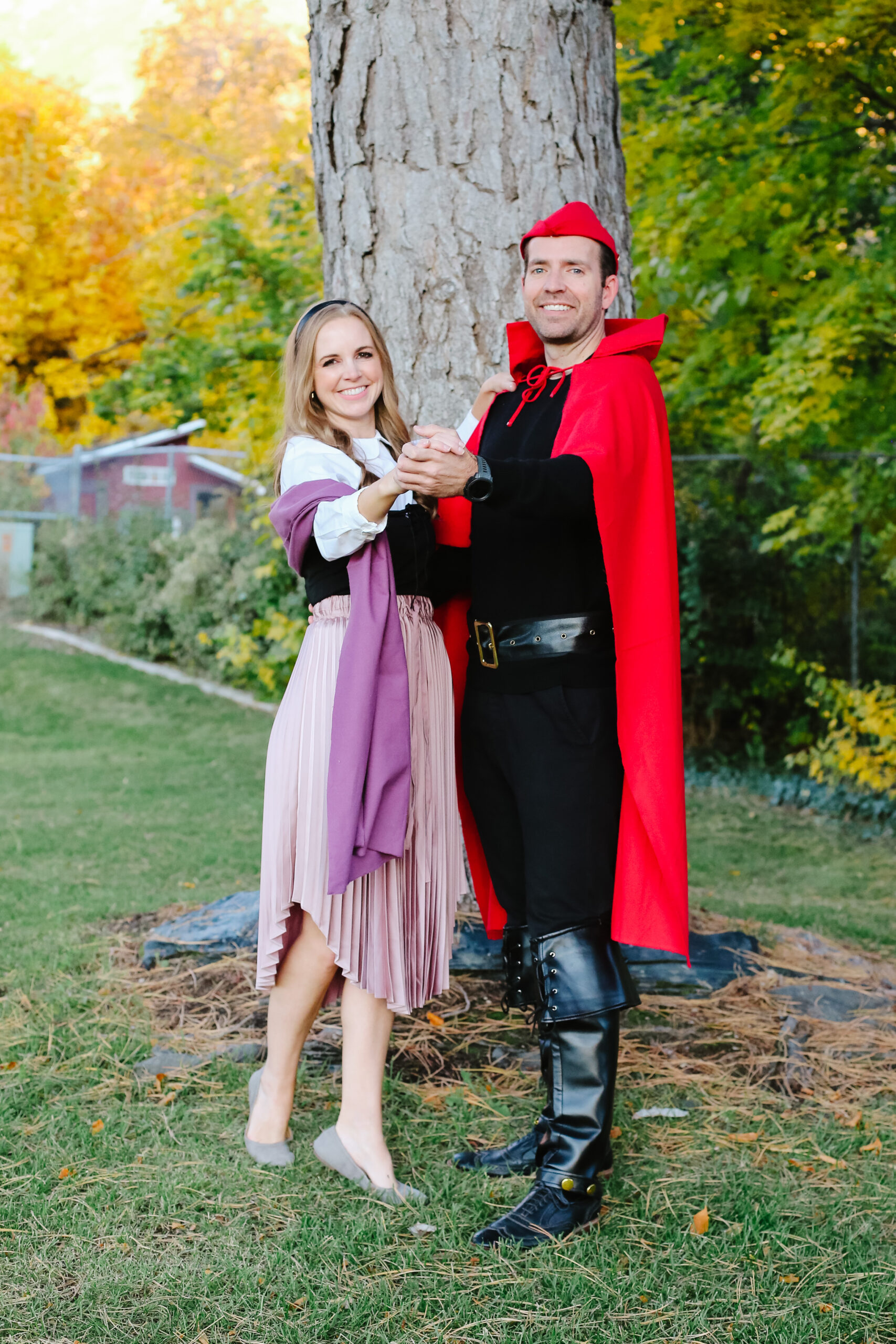 If you liked this Sleeping Beauty Costume post, you might like these posts too: