We've been on-again-off-again when it comes to family Halloween costumes (mostly off), but after we did our wild animal family costumes in 2020, the girls have been all in for family costumes.
I've heard some people say that they don't believe in family Halloween costumes because they want to let every child pick their own costume, but in our family it's 100% the kids driving a themed family costume and Bart and I are the ones who are the hardest to convince!
But even I am pretty delighted when we end up with a fun family theme, like the year we did Disney Villains (we all agree that's our best so far) and last year's Sleeping Beauty theme.
We're just now getting ready to start working on this year's family theme (I can't wait to show you in October!) and I had the best time collecting all these family Halloween costume ideas.
I hope you'll enjoy them too!
20 Fun Family Halloween Costumes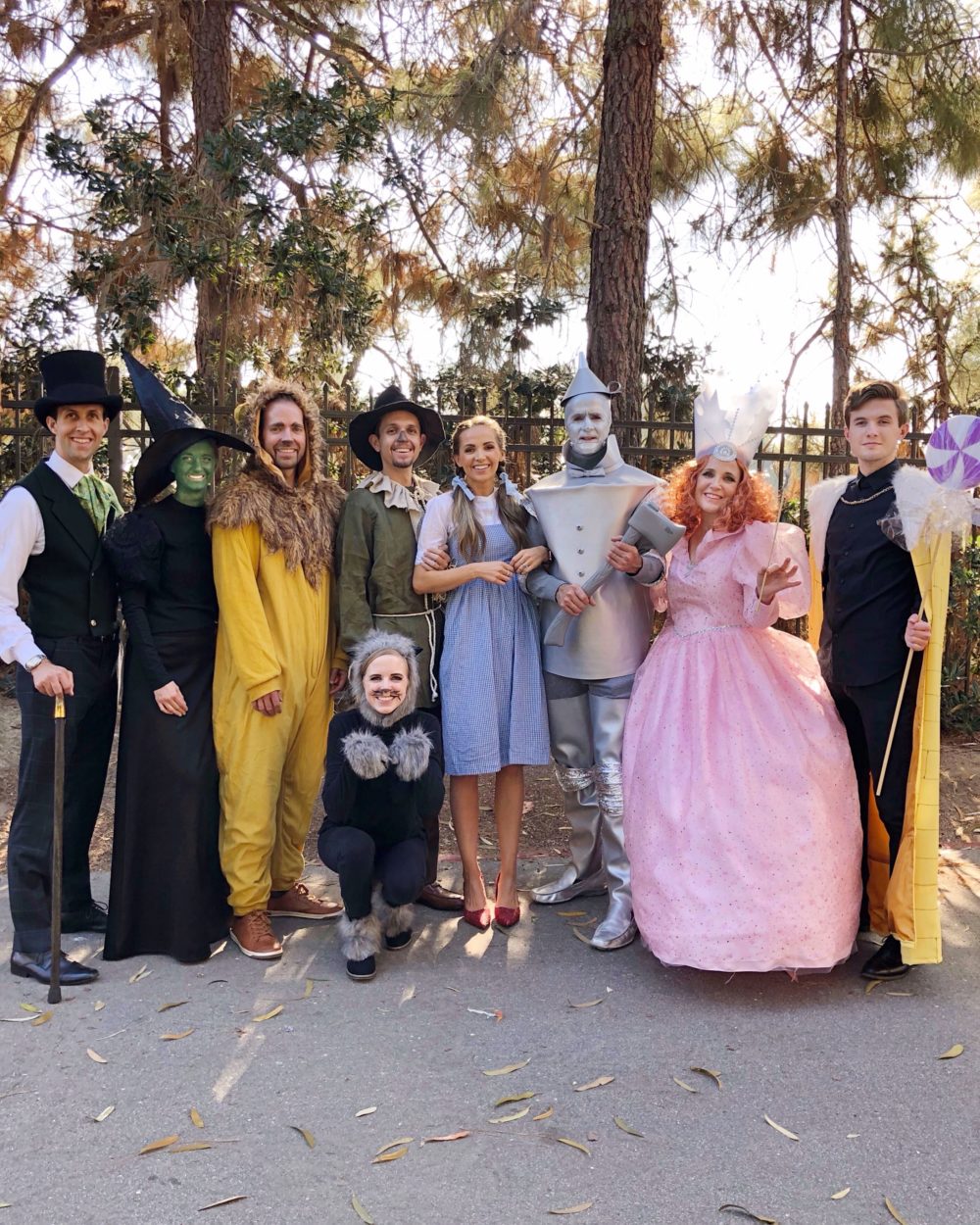 The Wizard of Oz
The thing you need to know about my dad is that he is SERIOUS about costumes. He is not a "put on some cat ears and call it a costume" kind of guy. So when we went to the Magic Castle in LA to celebrate his 60th birthday and his birthday fell near Halloween when costumes are required at the Magic Castle, you can imagine that the dress code was "ALL OUT." And obviously a theme was the order of the day. The Wizard of Oz is a great pick because it has so many recognizable characters. Don't even ask how long my parents spent on their costumes and makeup.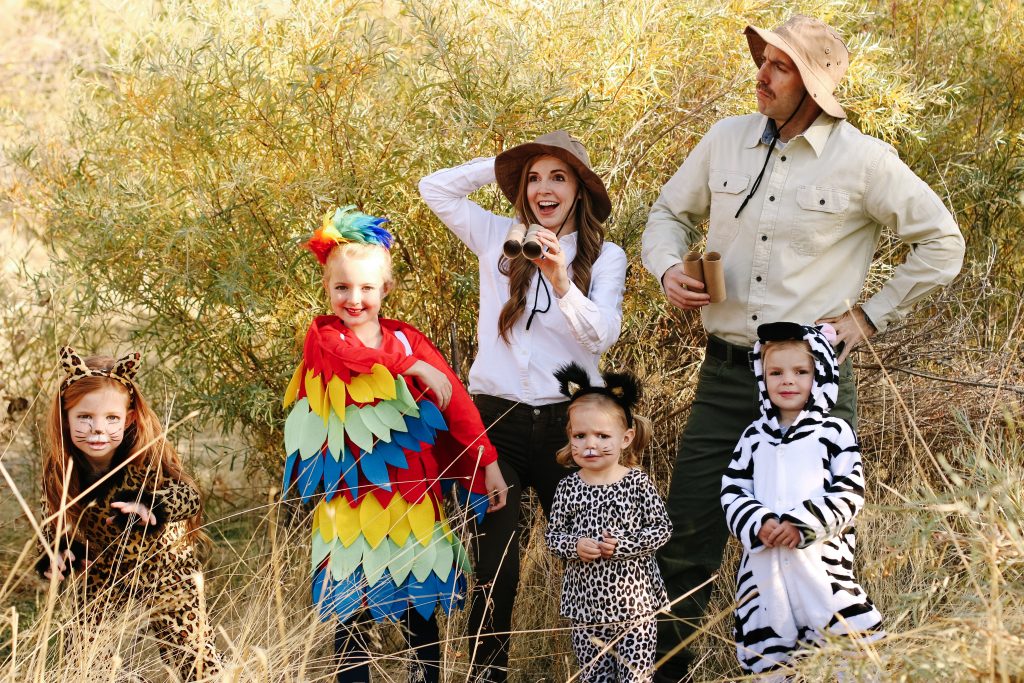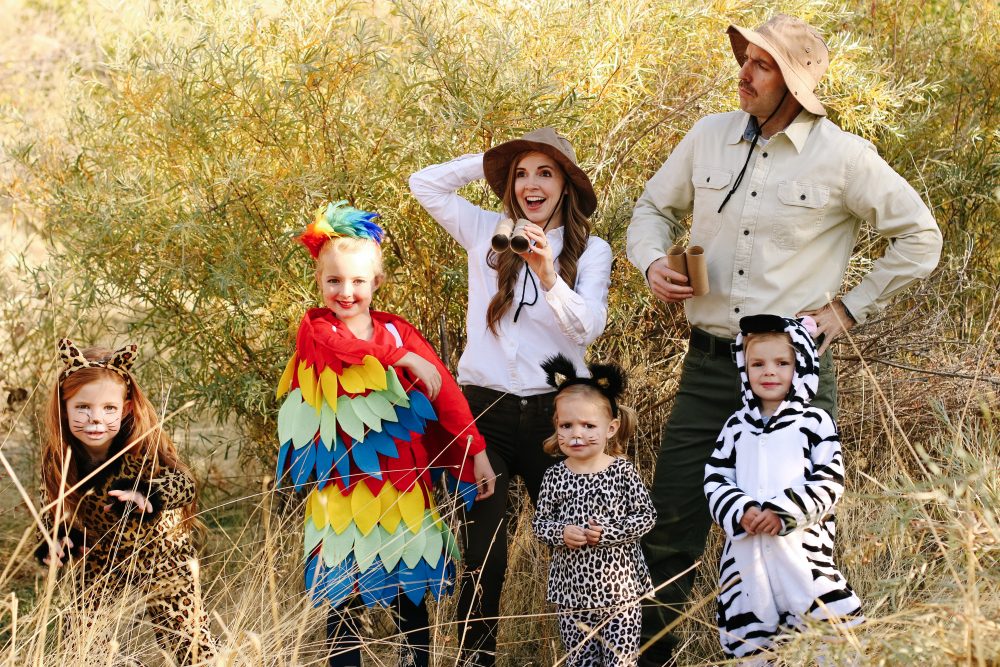 Wild Animals
This was our most first legit family Halloween costume ever and I'm actually dubious that we'll ever be able to top it. It's an especially nice option because the parent costumes require very little and all the kids can choose their own animal.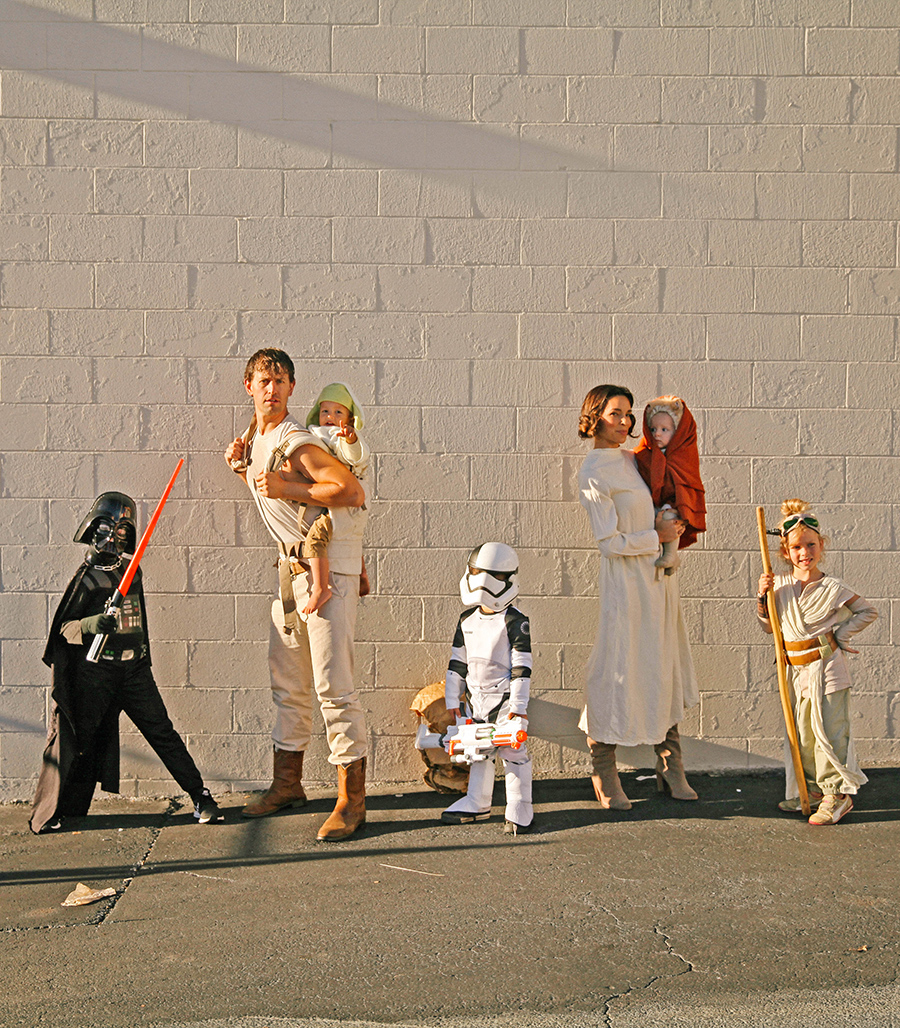 star wars
Star Wars is another no-fail family costume option because it also has so many recognizable characters (and they're easy to order online if DIY is not your thing).
Costumes by In Honor of Design

family circus
A circus is one of the easiest family costumes to DIY and has a ton of options. My girls have been toying with the idea of this for a family costume except that all four of them want to be the tightrope walker.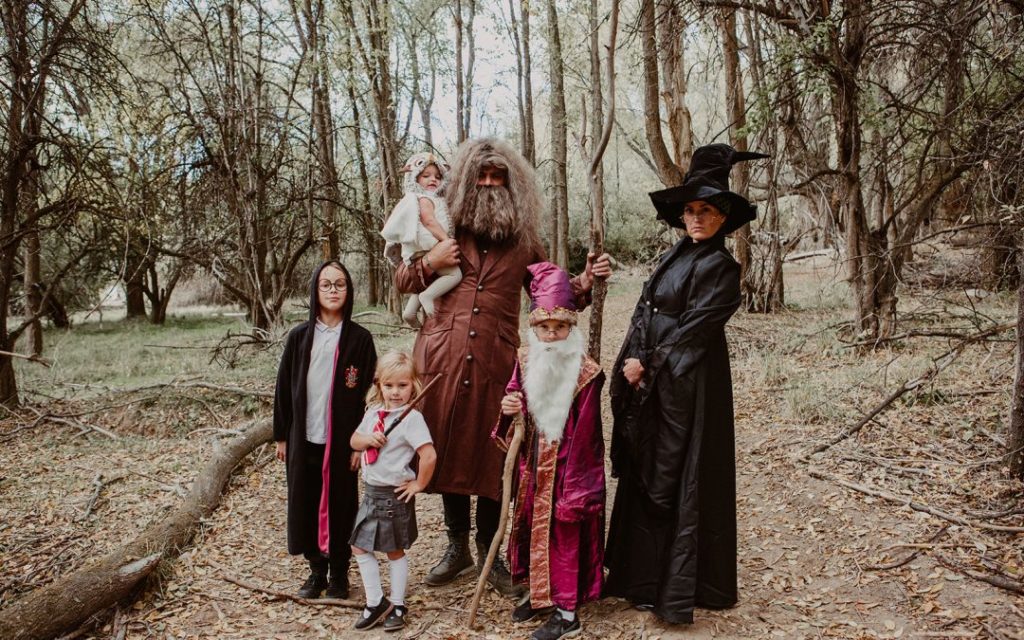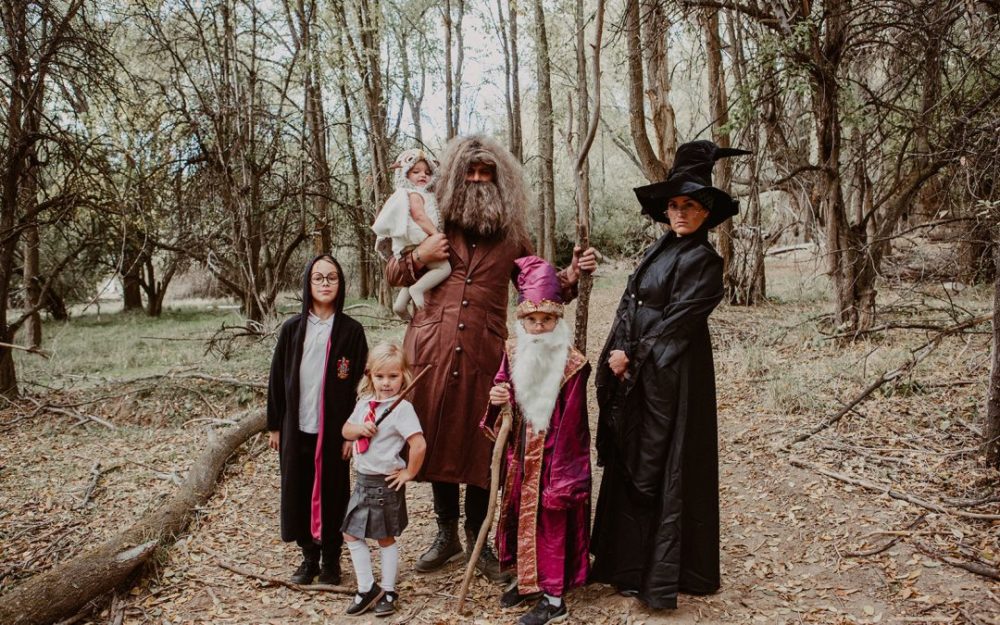 harry potter
Harry Potter costumes are another no-fail route for family costumes (was it just me or did it feel like EVERYONE did Harry Potter last year?).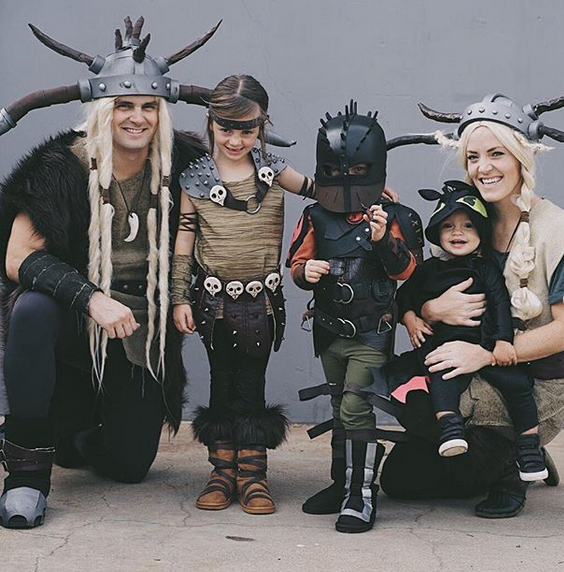 how to train your dragon
I mean. . . this is just absurdly awesome.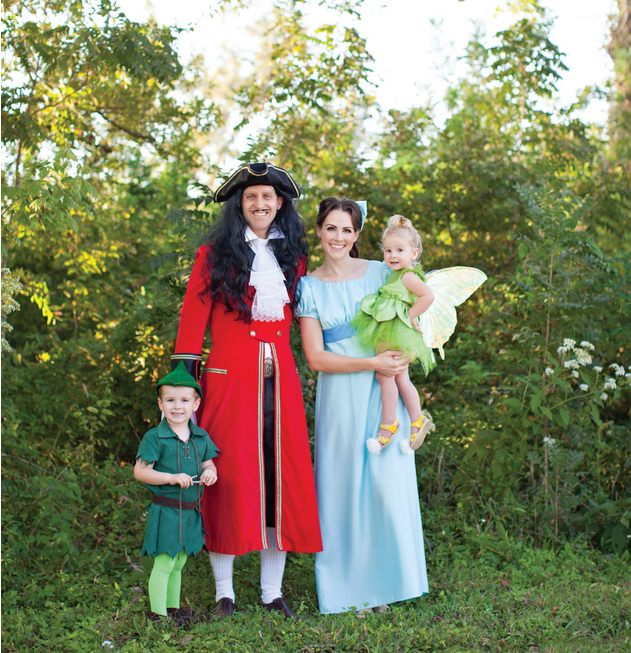 neverland family
Need more than four? Add in a crocodile or a pirate Smee!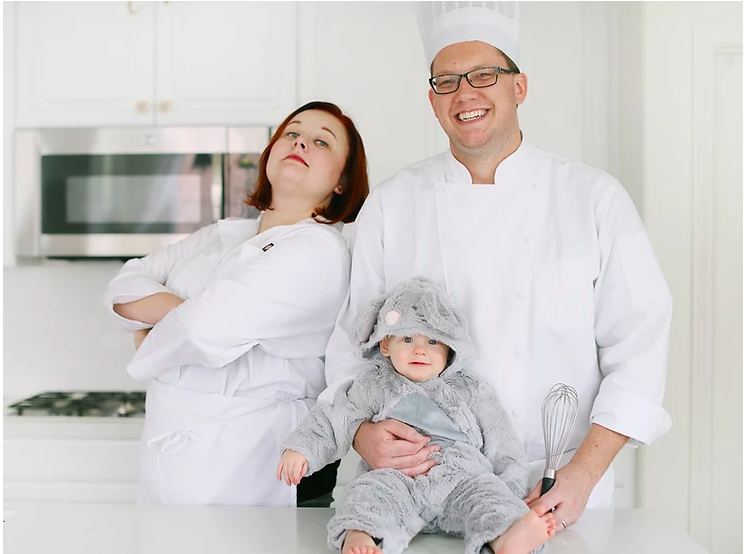 ratatouille
So simple and yet SO DANG FUN.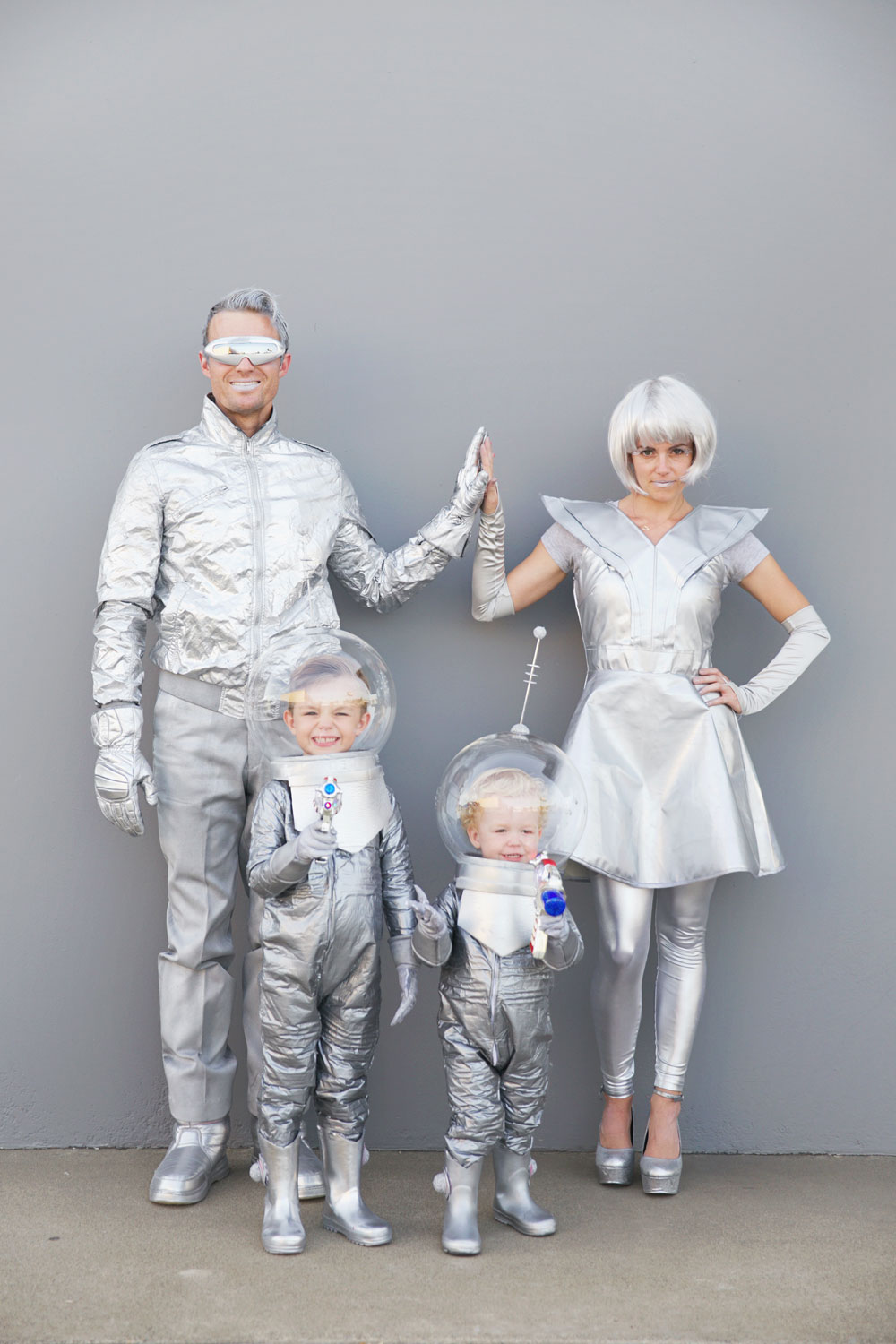 space family
This . . . is going the distance. Definitely next-level (but surprisingly easy to pull off).
Costumes by Tell Love and Party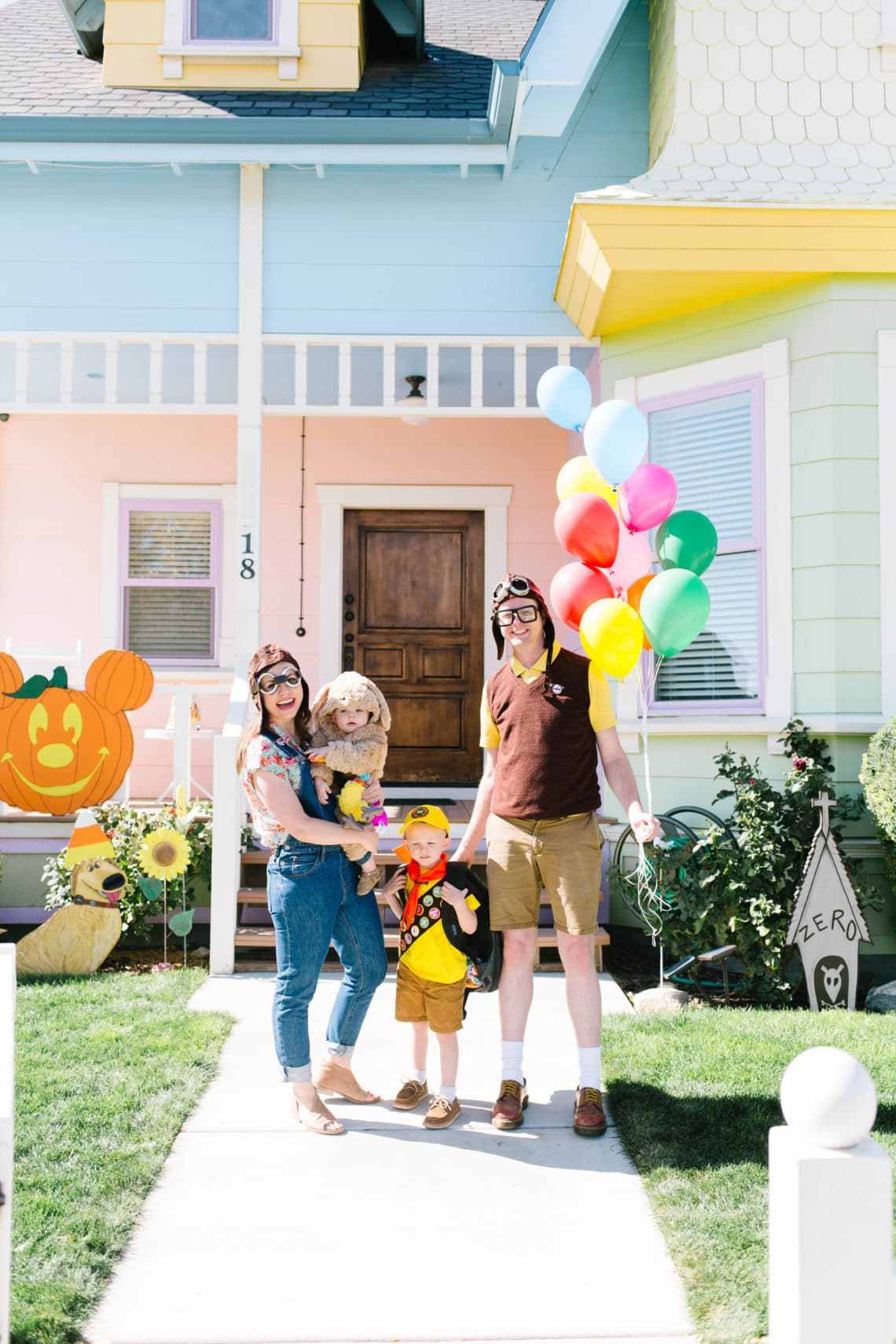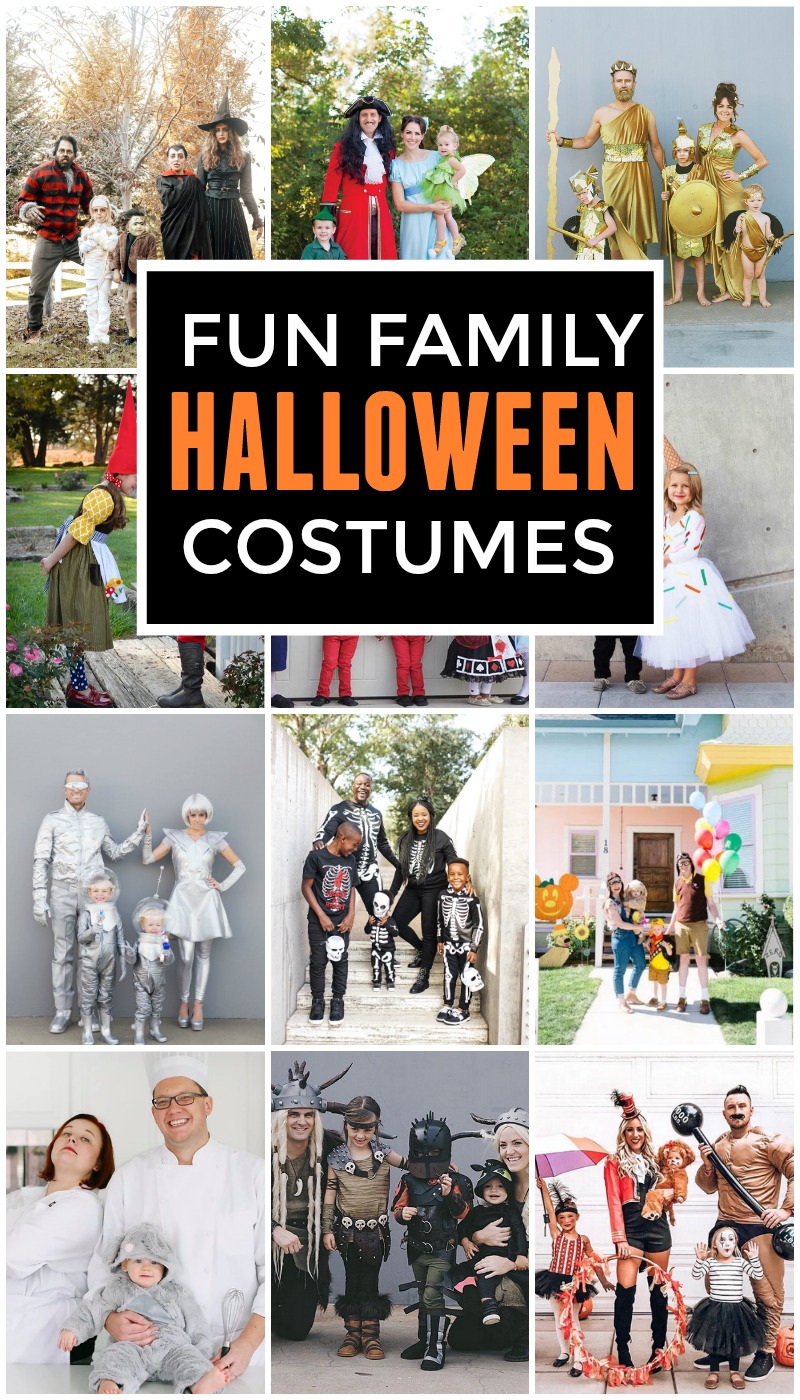 up
I mean, there are family costumes. And then is finding this background for your photos. Camille isn't messing around here (but it'd be just as cute in your own front yard and these costumes aren't hard to DIY).
Costumes by Friday We're in Love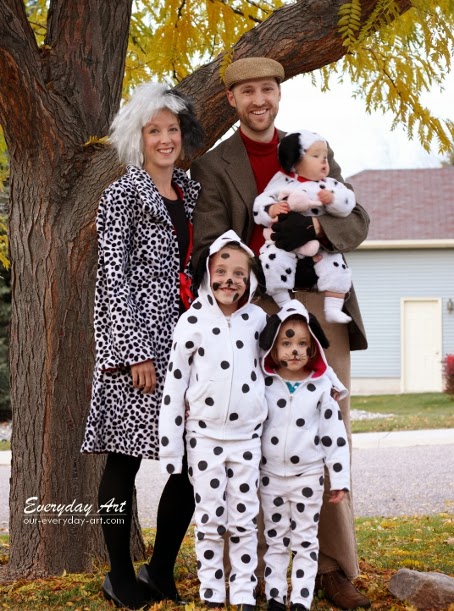 101 dalmations
The good news is that no matter how many children you have, you're not going to top 101 Dalmatians. And it's a great excuse to buy the coolest coat of all time for yourself.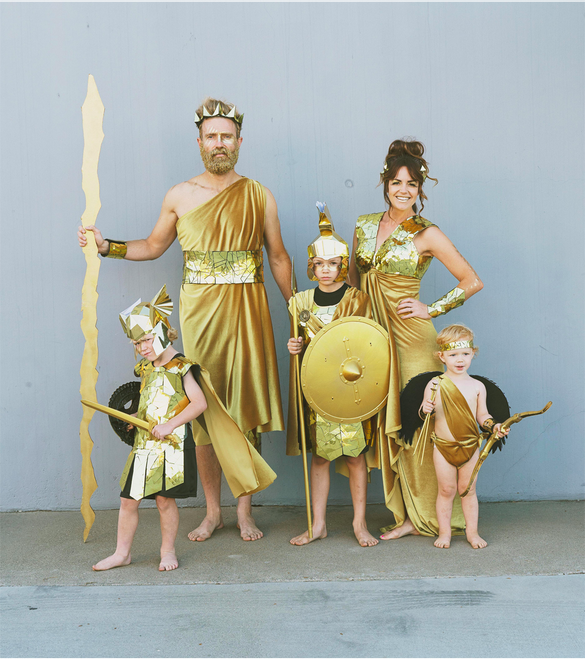 greek gods
If you live somewhere cold? Skip this costume unless you enjoy your Reese's Pumpkins with a side of frostbite. But if you're somewhere warm? Go for it.
Costumes by Tell Love and Party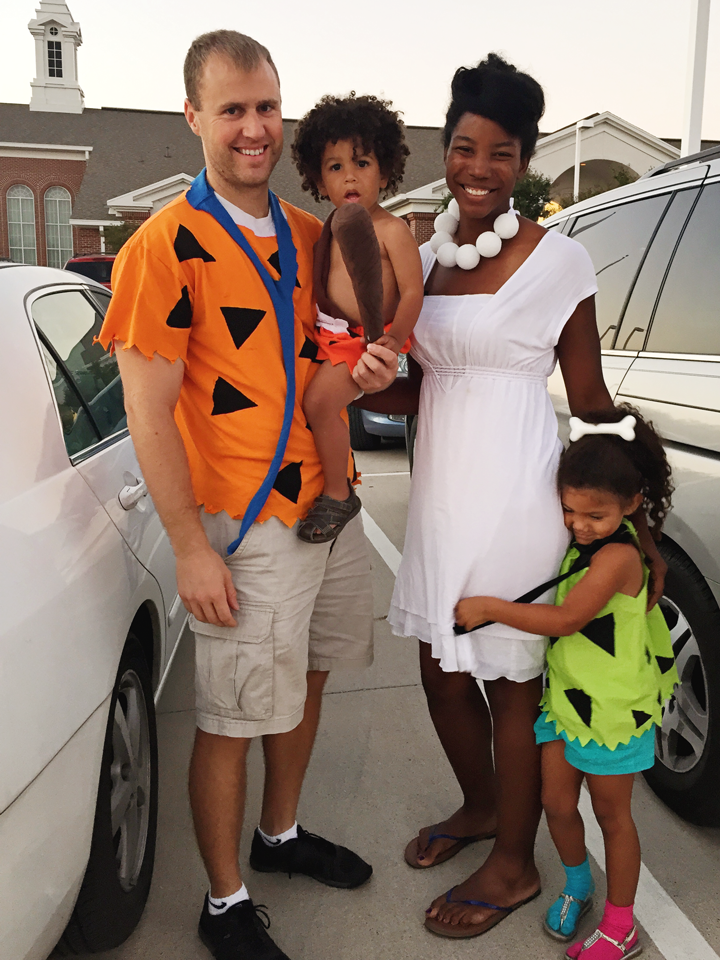 flintstones
These costumes are simple to DIY but easy to identify which is the holy grail of Halloween costumes in my book.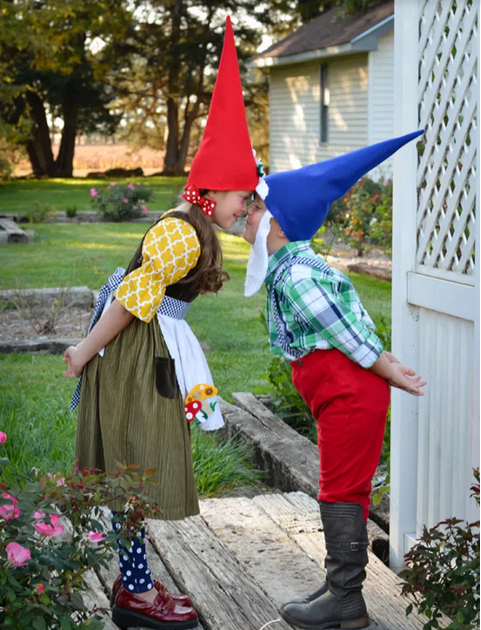 family of garden gnomes
The more gnomes, the better.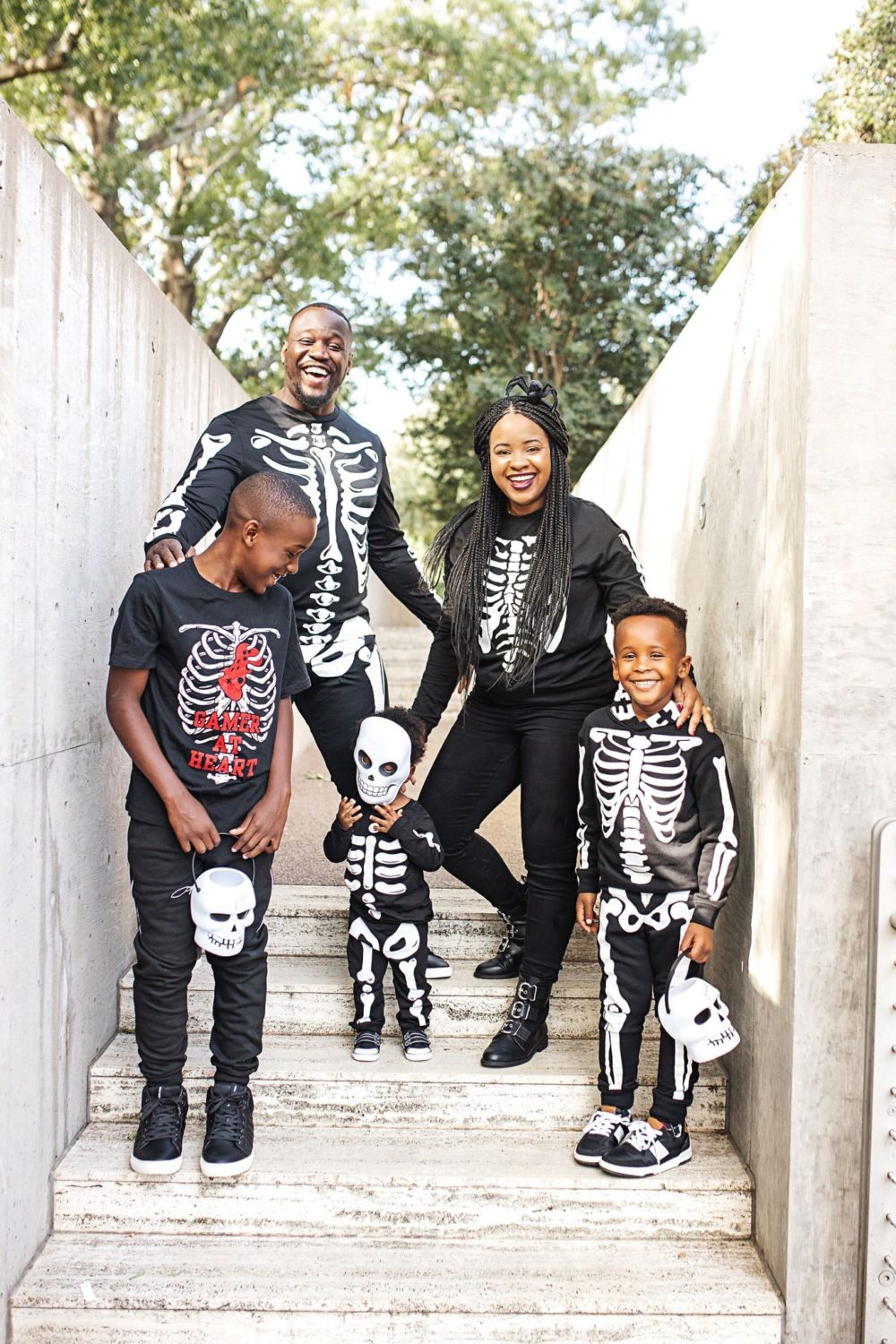 skeletons
One of the things about family Halloween costumes is that multiples of ANY costume makes it automatically cooler. One skeleton. Fine. Five skeletons. Extremely excellent.
Costumes by Glamorous Versatility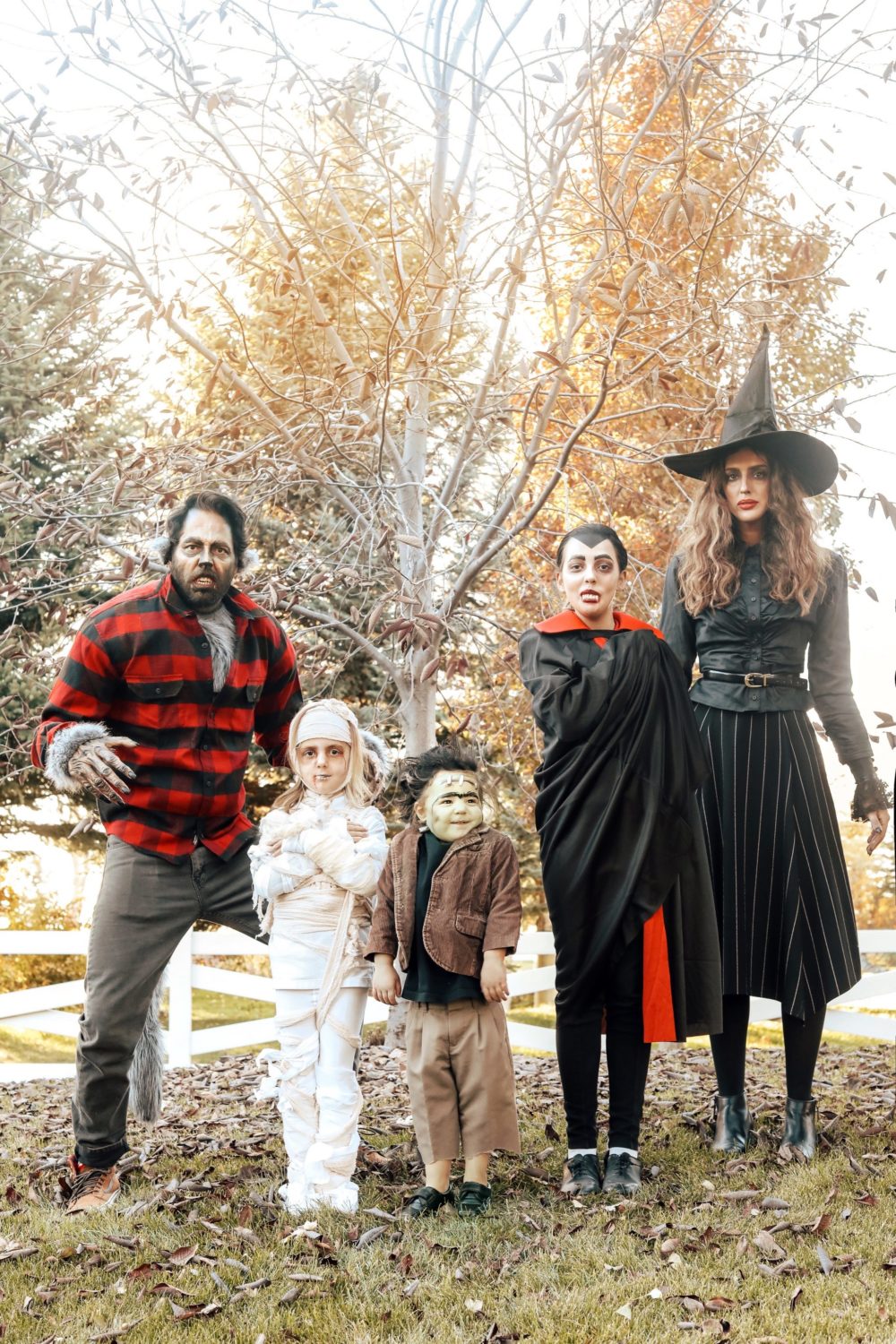 monster mash
This round-up of classic Halloween monsters is simple and delightful.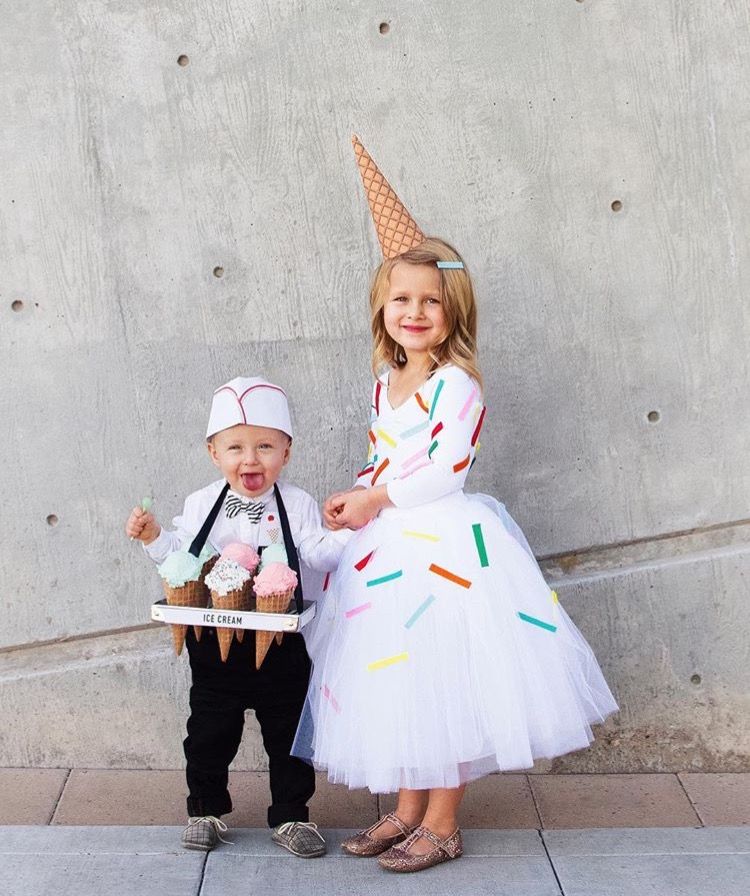 ice cream family
I died a little over this cuteness.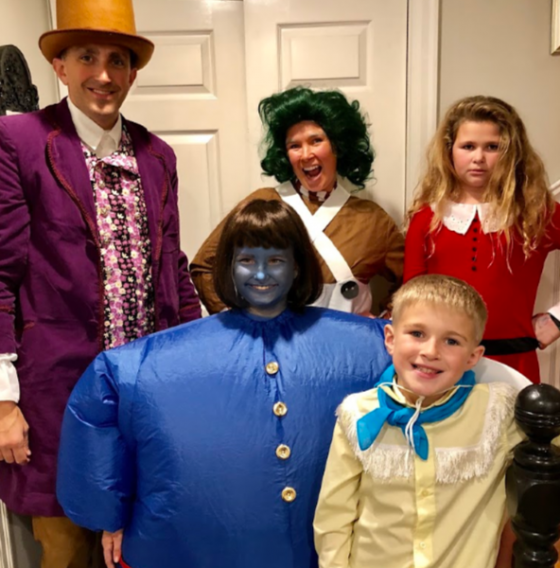 charlie and the chocolate factory
I won't lie, I've always found these characters on the creepy side, but as a family costume, it's hard to beat!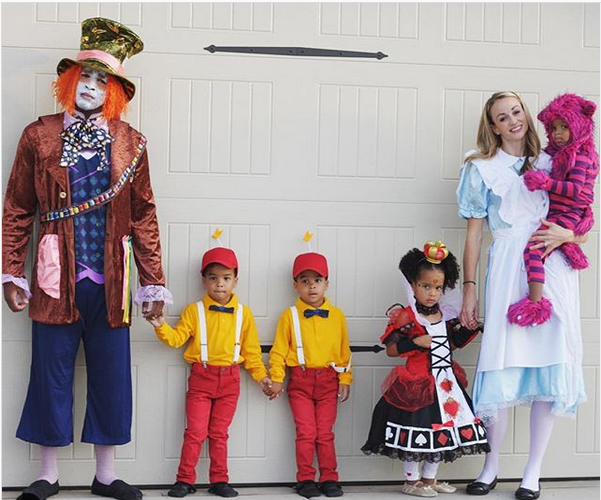 alice in wonderland
I want to comment on a best costume in this group. . . but how could I pick one? They're all so dang good.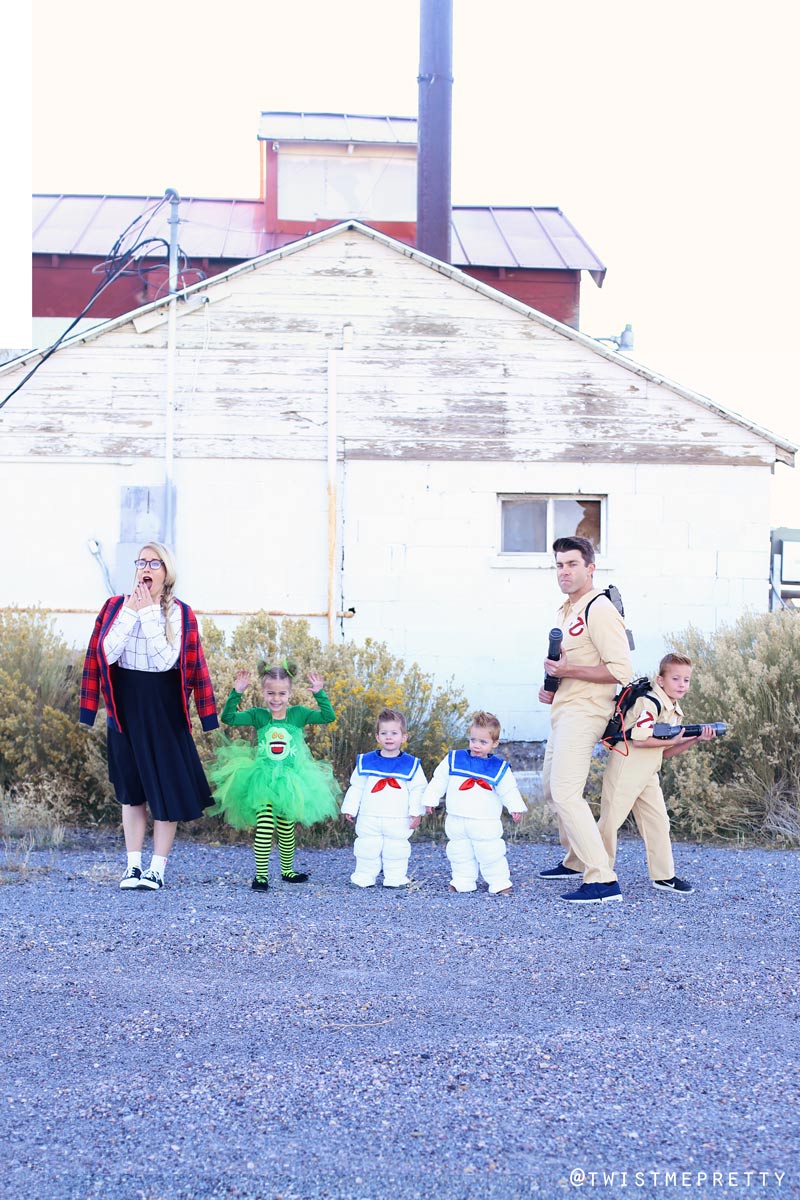 ghostbusters
Is this the time to admit I've never actually seen Ghostbusters? Maybe this will be the year. Either way, this is an AWESOME family Halloween costume.
Any other favorite family Halloween costumes? I'd love to hear!
If you liked this post about family Halloween costumes, you might like these posts too: