We have not traditionally gone ALL out for Halloween and our family costumes have been sporadic over the years.
But this year, the urge for family costumes was strong for me.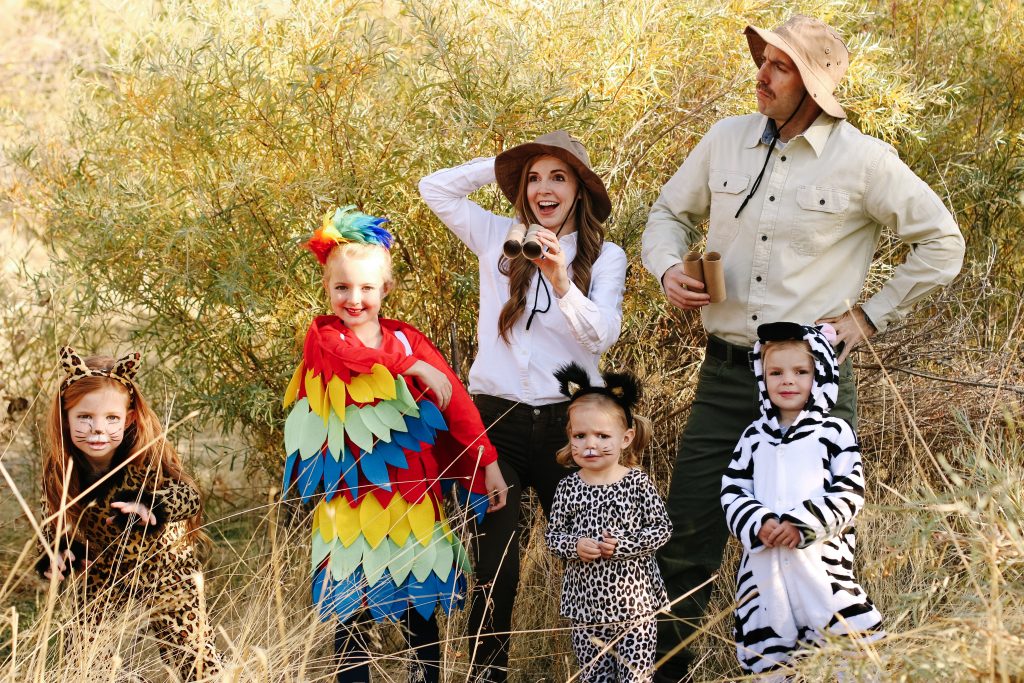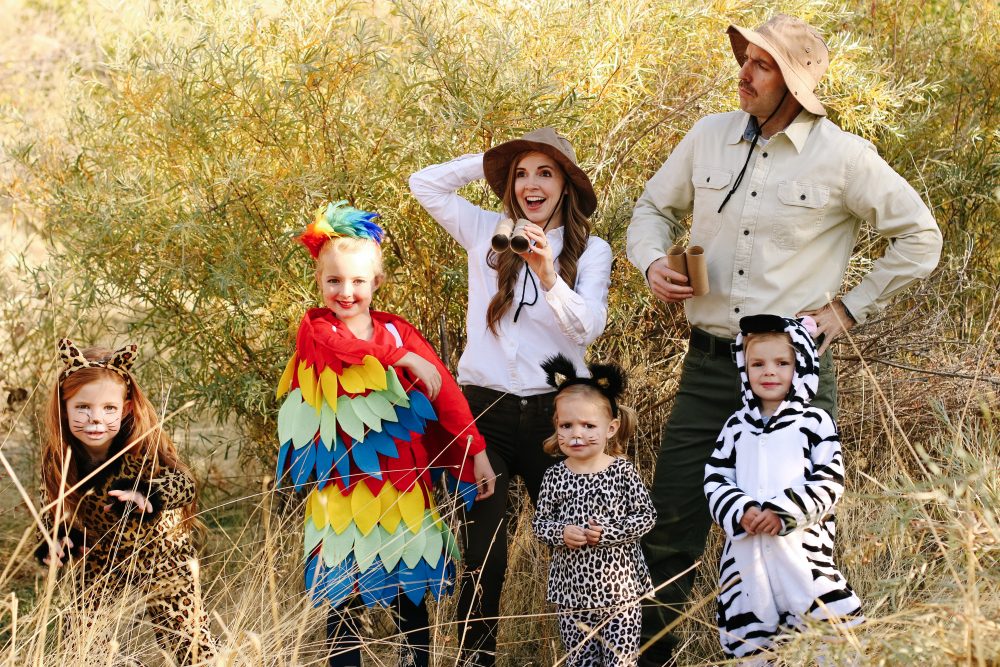 Per usual, the girls were all over the place on what costumes they wanted until finally last Tuesday I said, "We MUST choose something today."
Ani had already decided she really wanted to be a cheetah and we had this old monkey costume for Tally. As we discussed this, Ani pulled one of our explorer hats out of the dress up box and I realized we had two of them and our whole family costume quickly fell into place when Star decided she wanted to be a zebra.
Of course, when we went to Walmart later that afternoon, Tally spotted a leopard outfit that she LOVED and since the monkey costume WAS a bit small for her, we made a quick adjustment.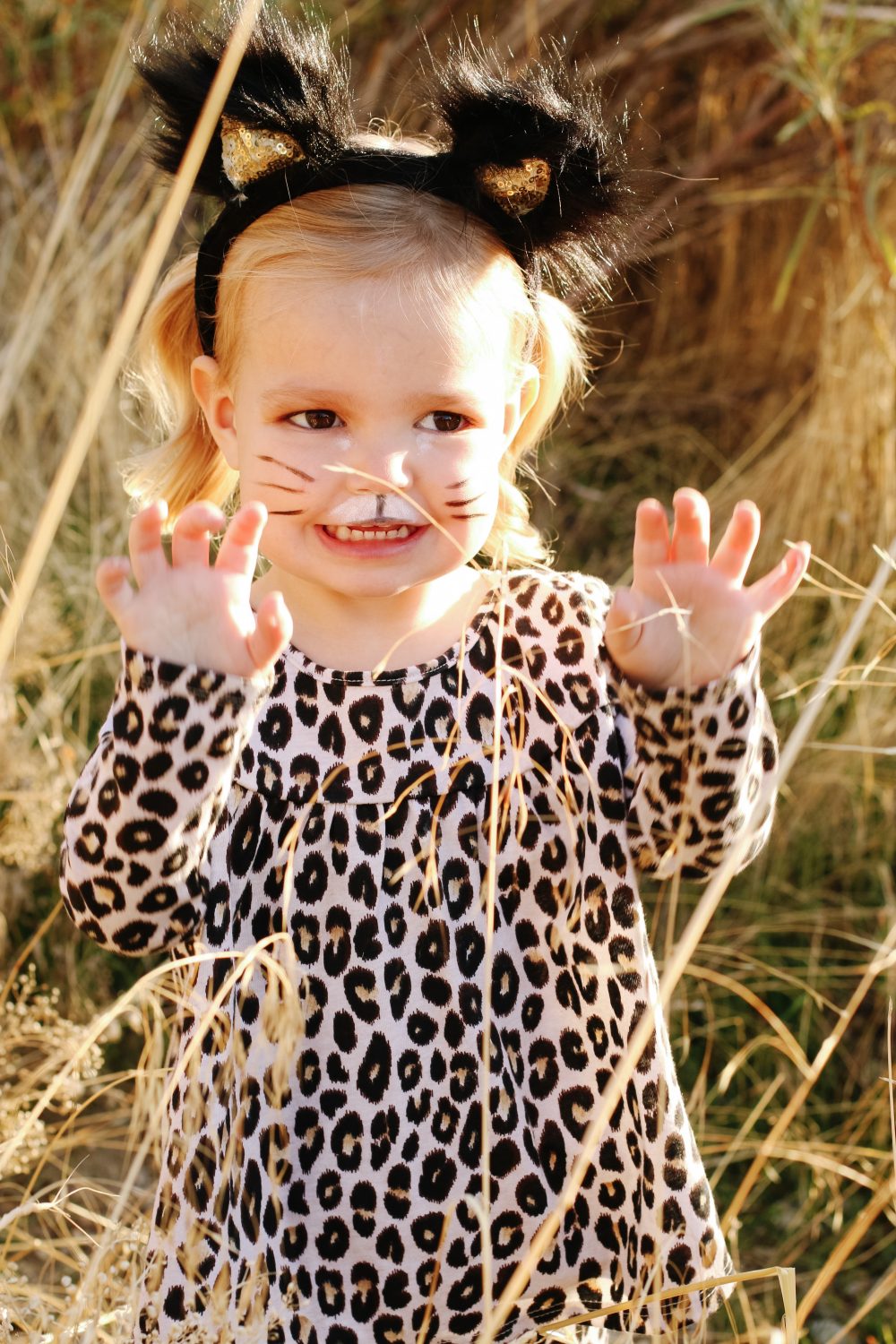 I couldn't be happier with how these family costumes turned out – maybe I'm not as much of a costume grinch as I always thought.
Bart even shaved his beard in honor of the occasion and my sister Landen came over to snap these photos of us in the overgrown empty lot near our house (isn't it perfect?).
And because it's how I roll, she also got recruited to make these binoculars when she arrived because we weren't quite ready and I hadn't gotten around to making them.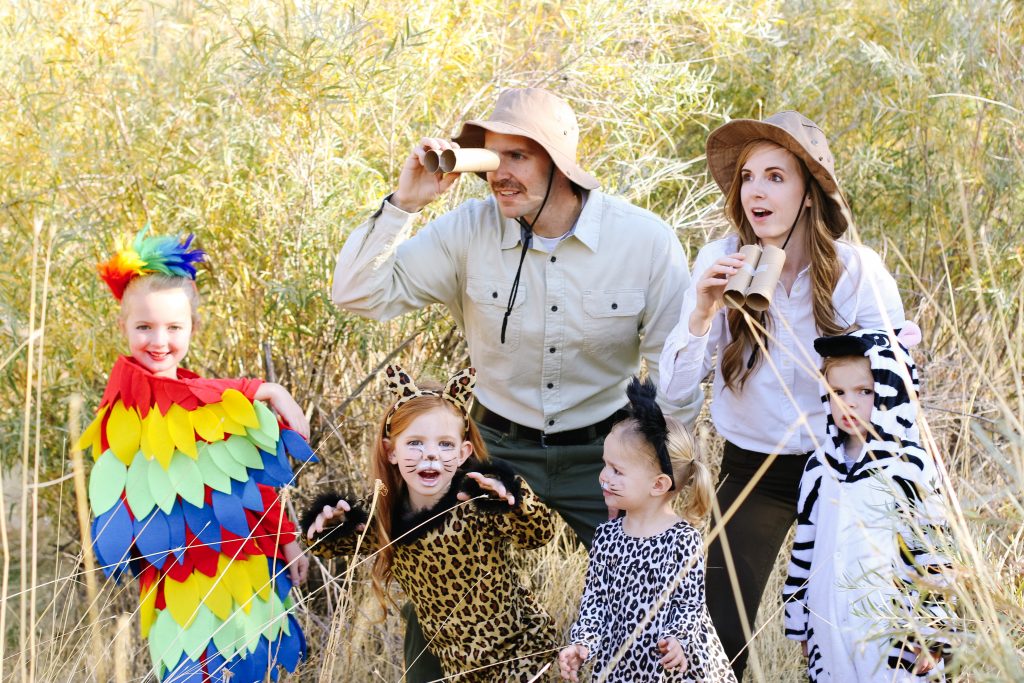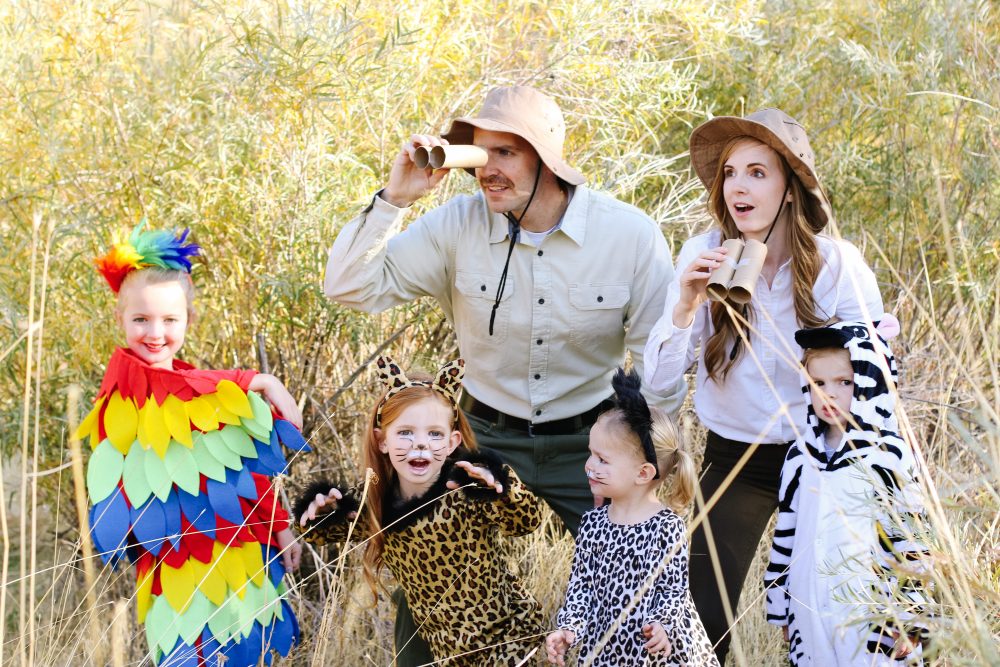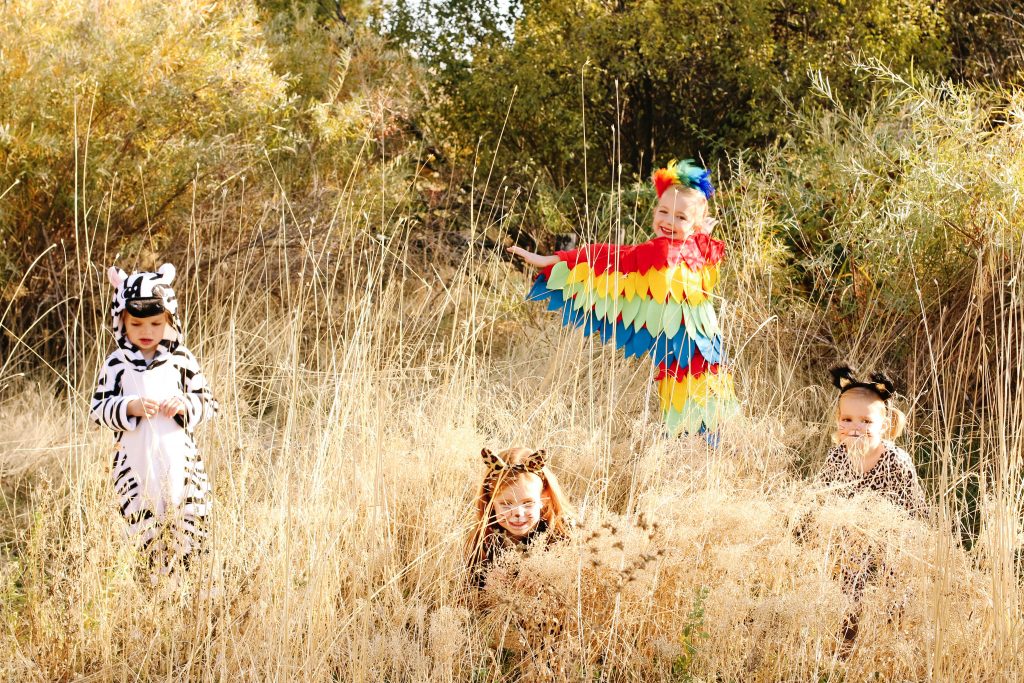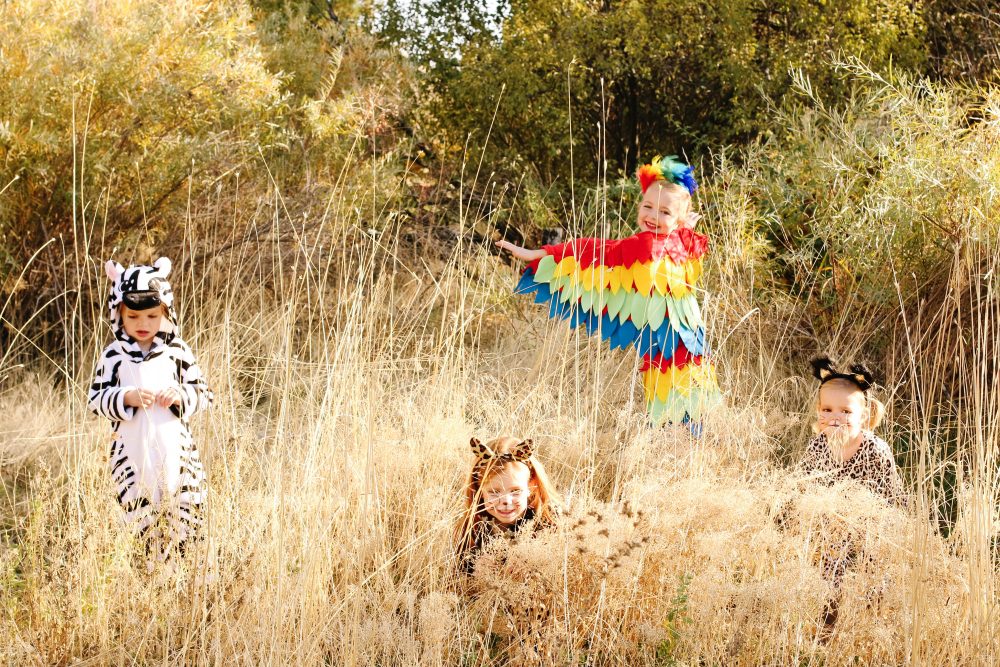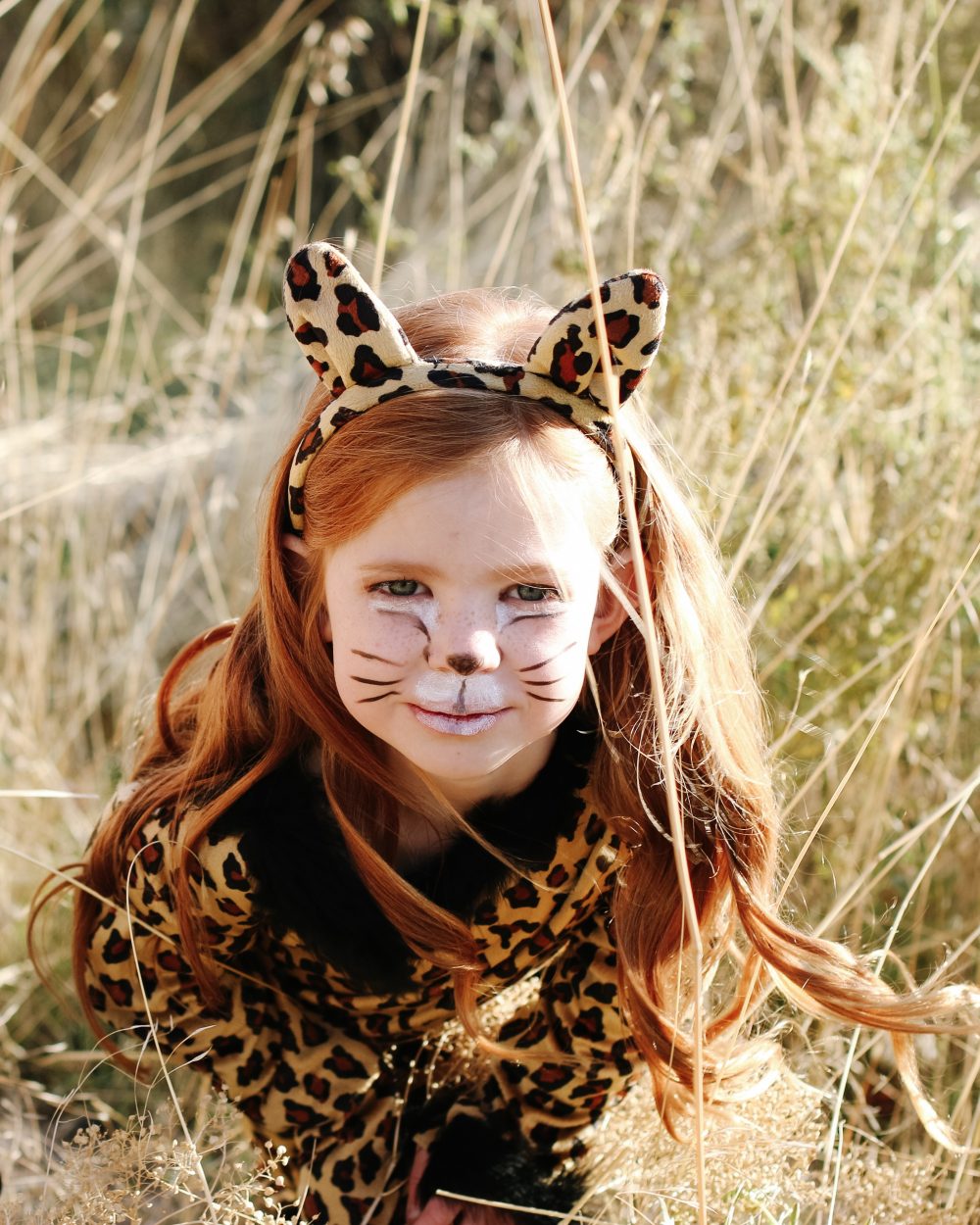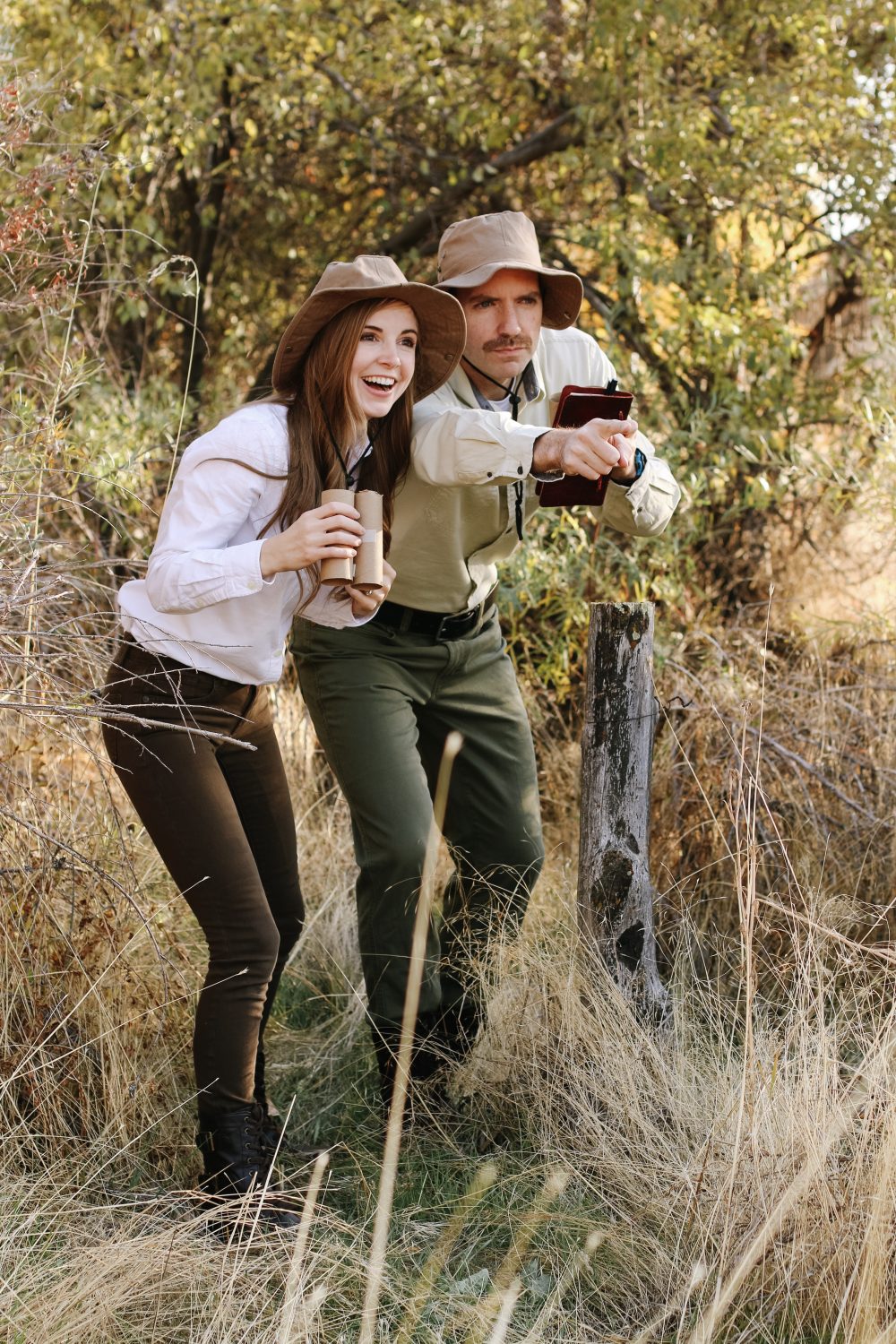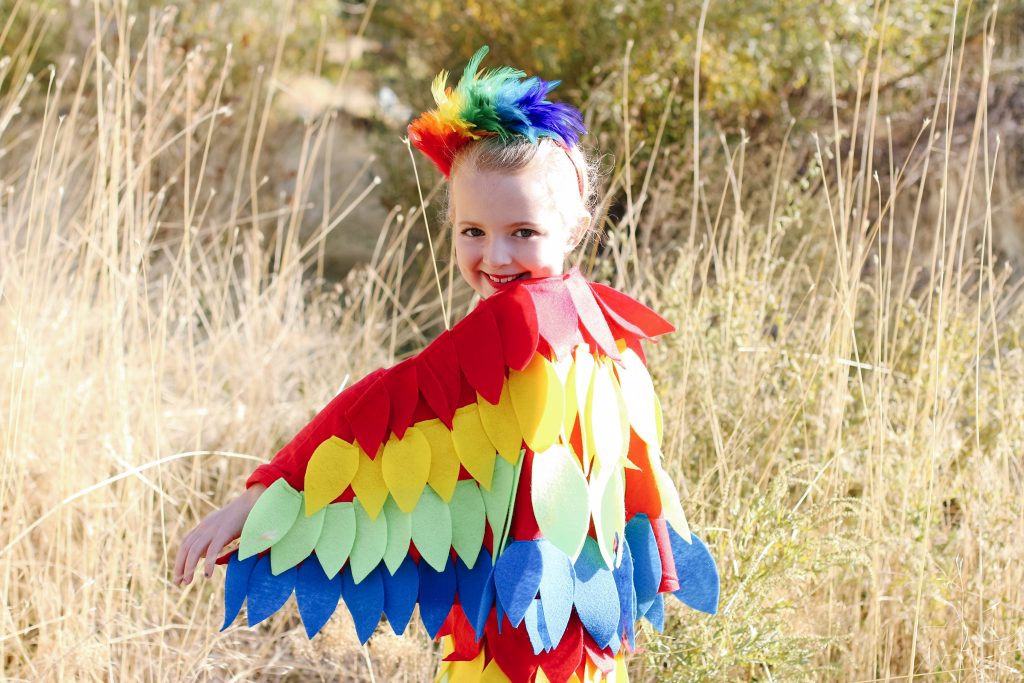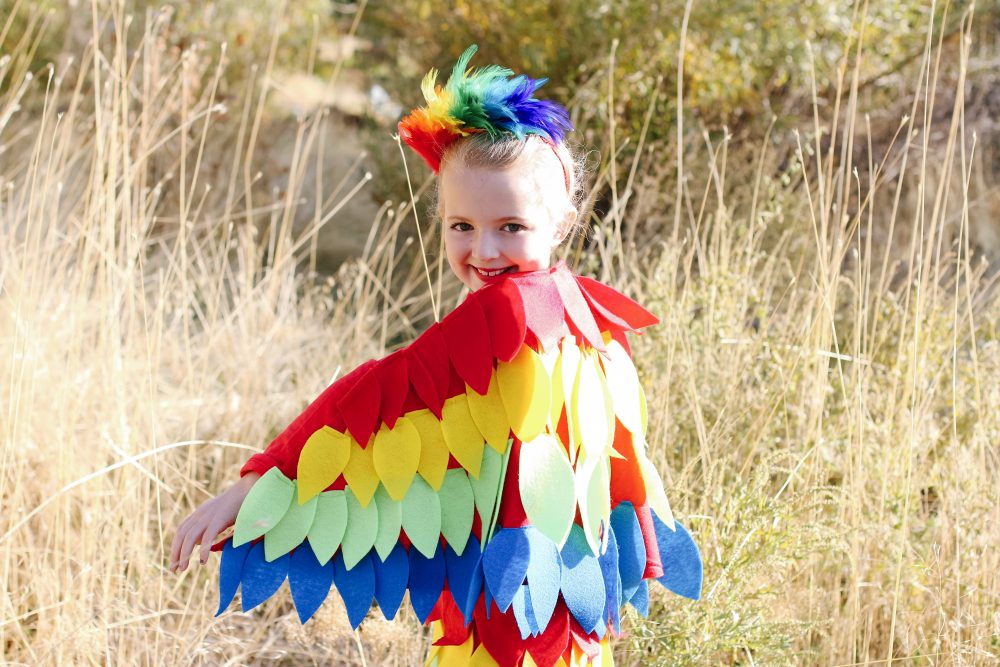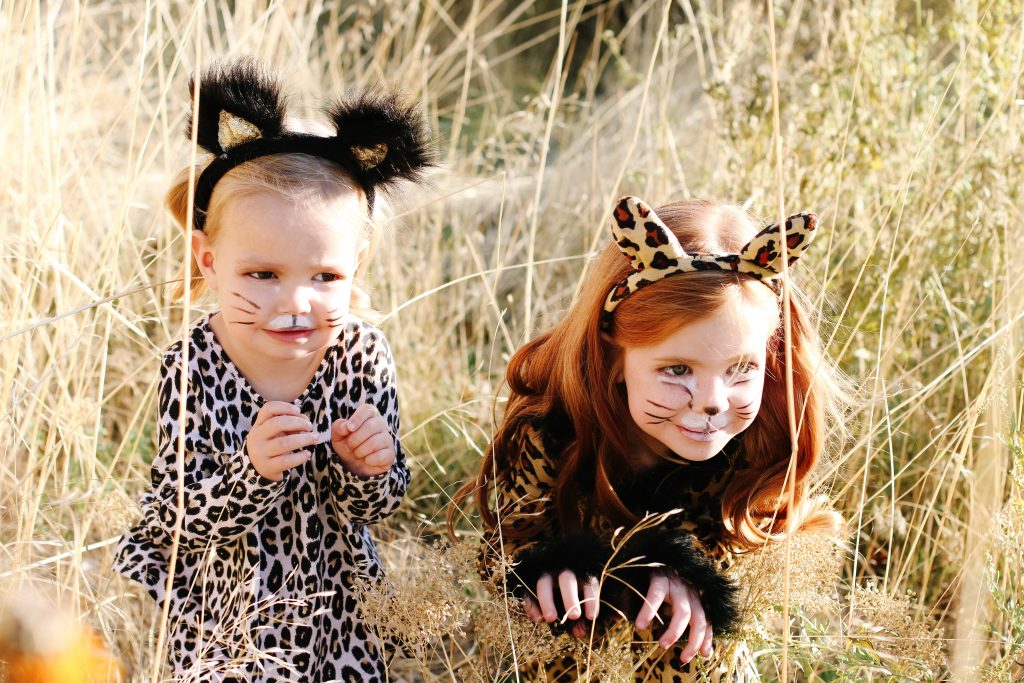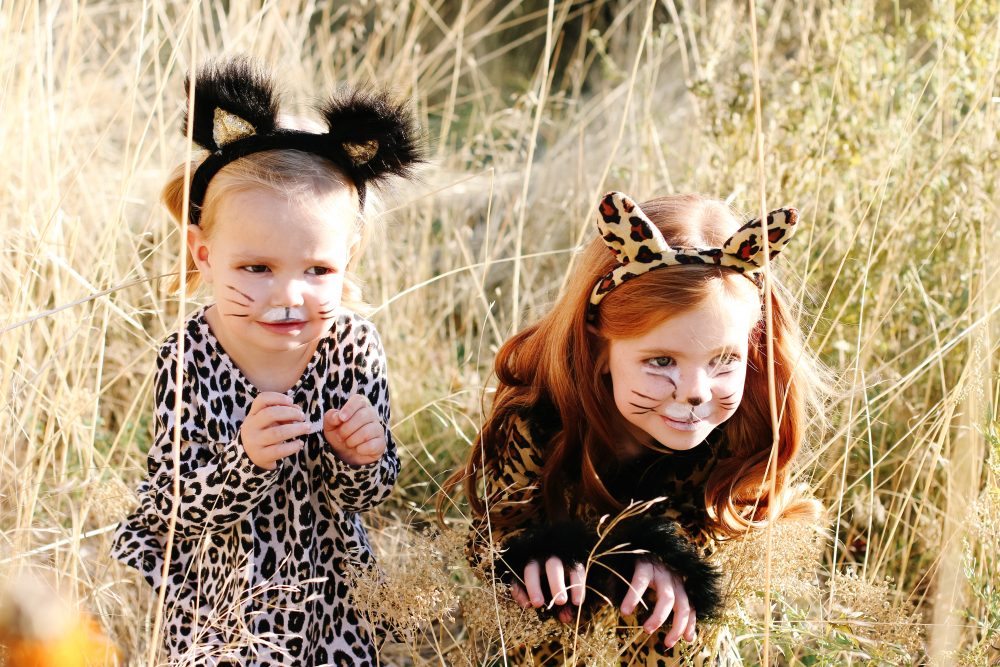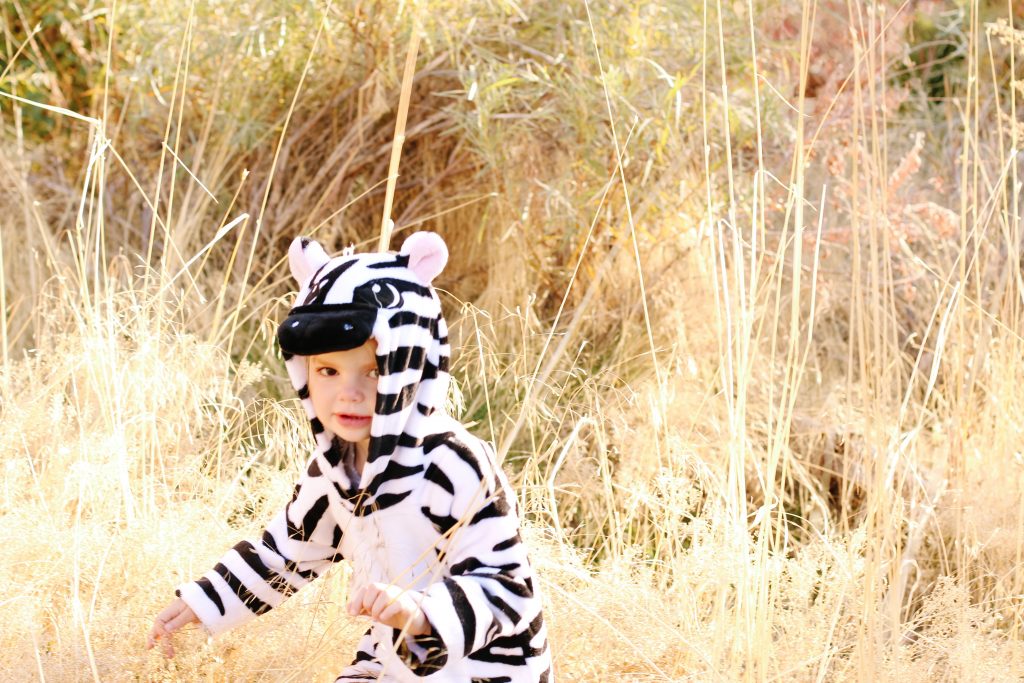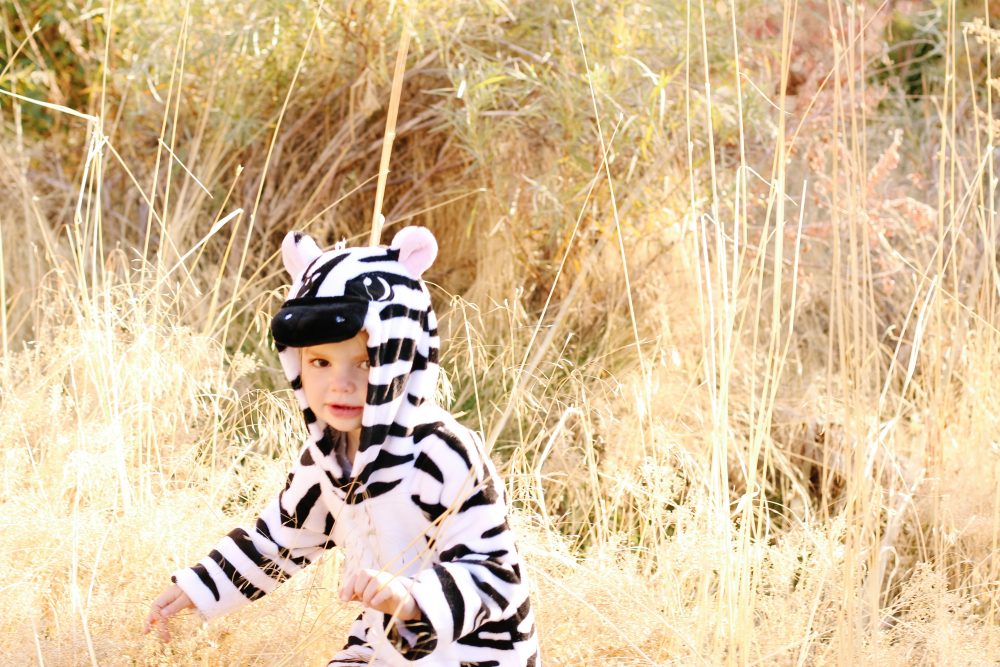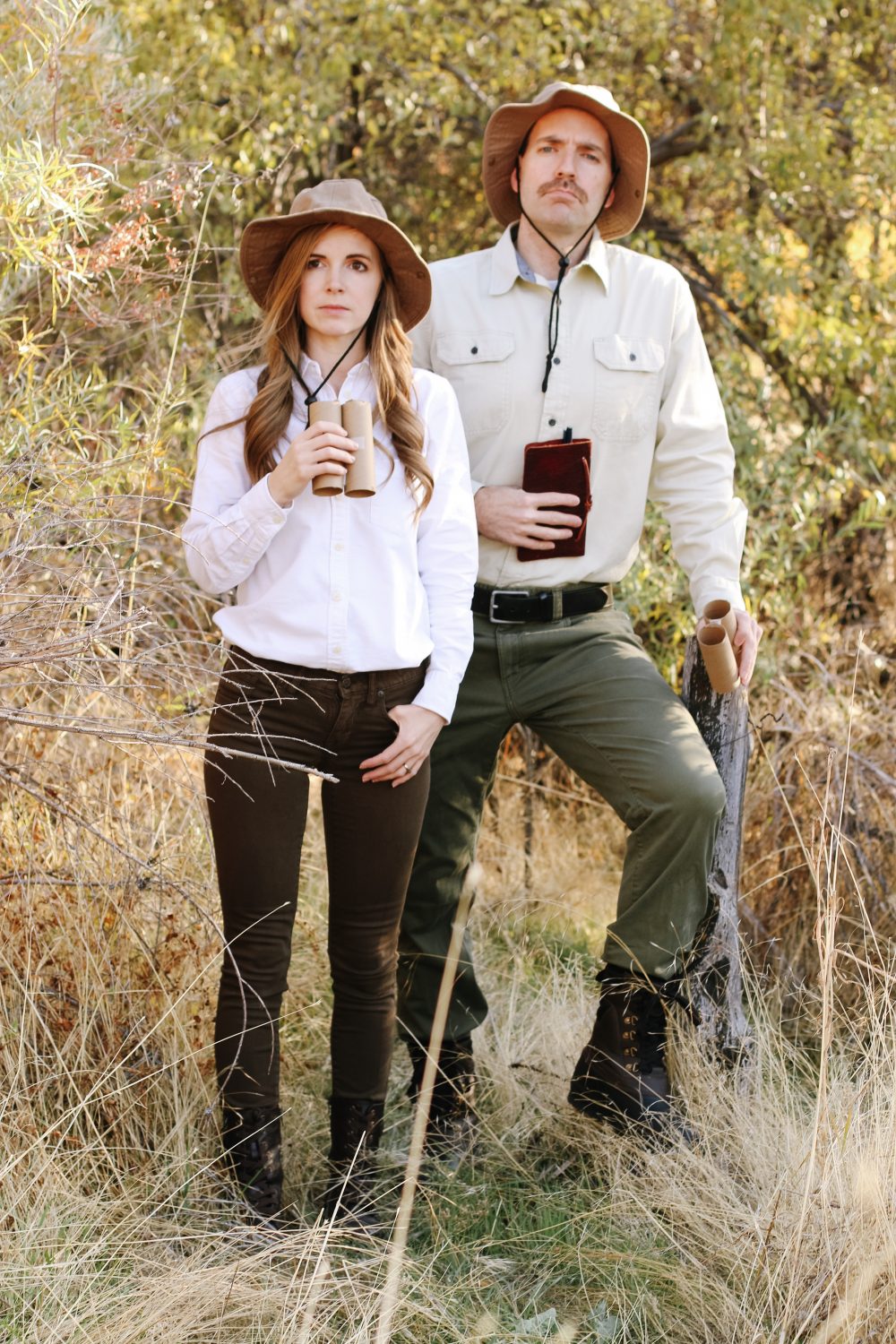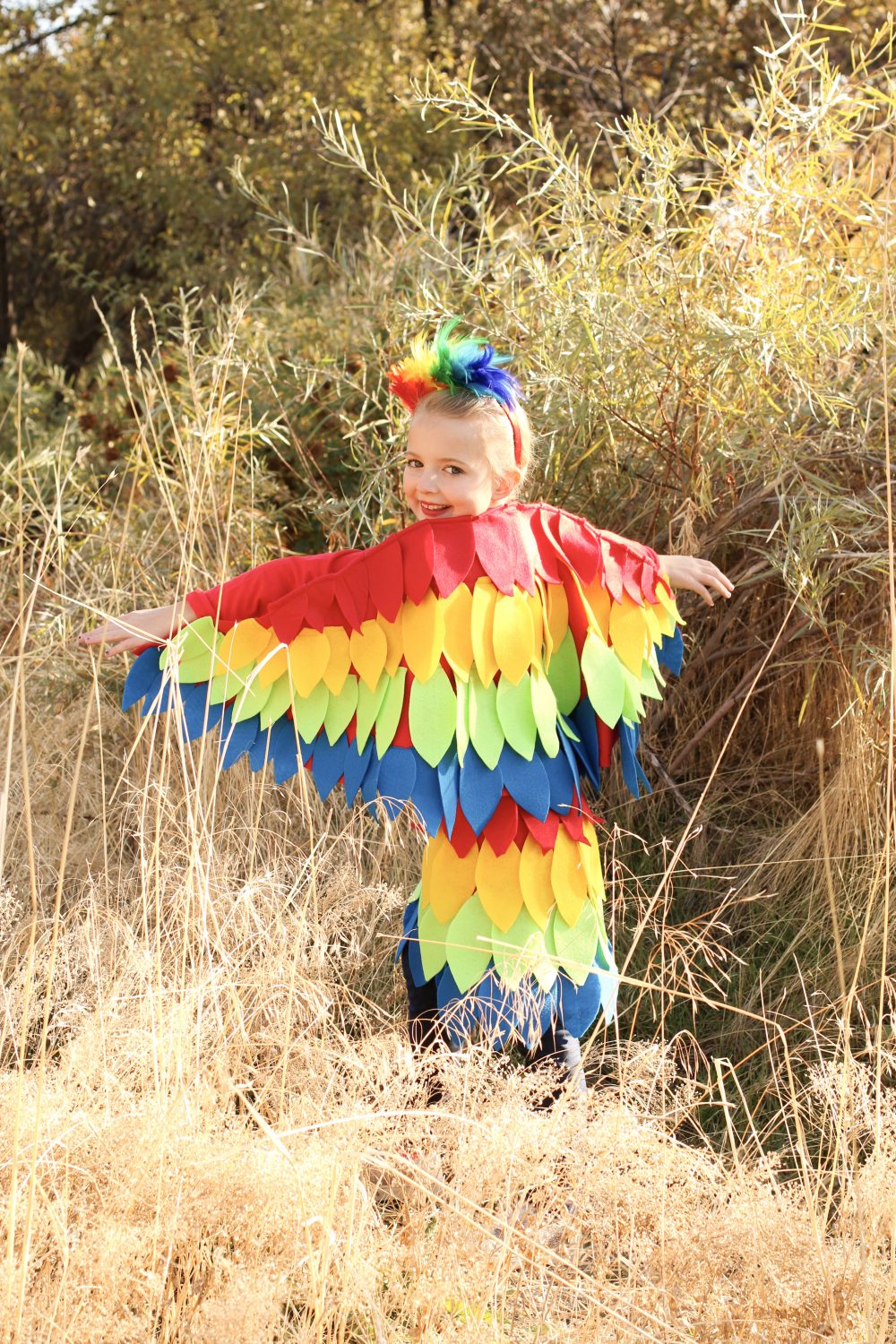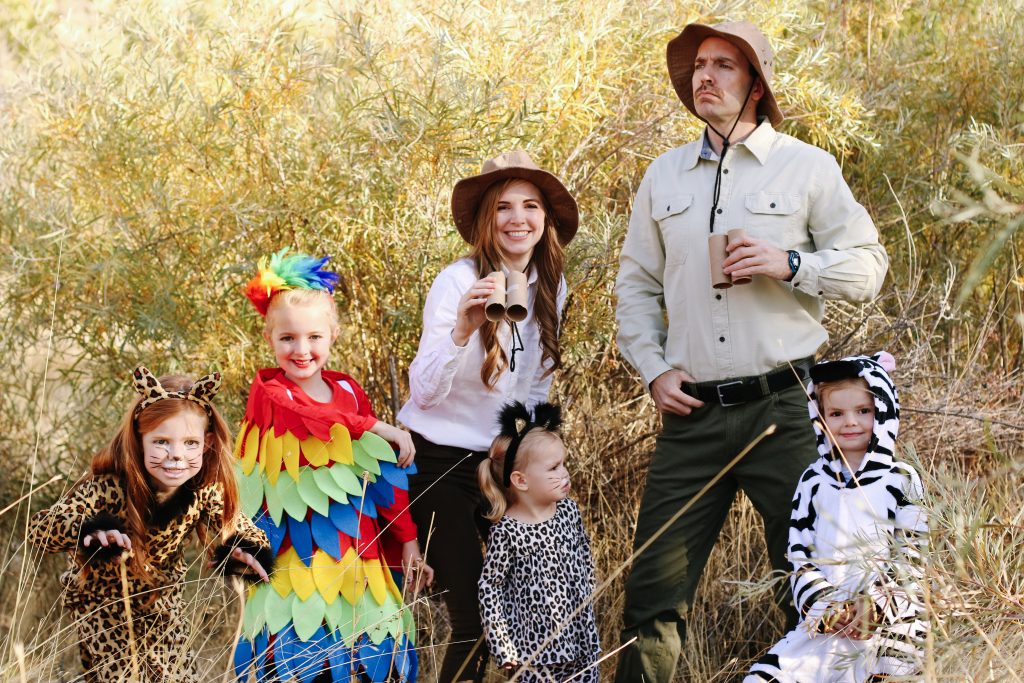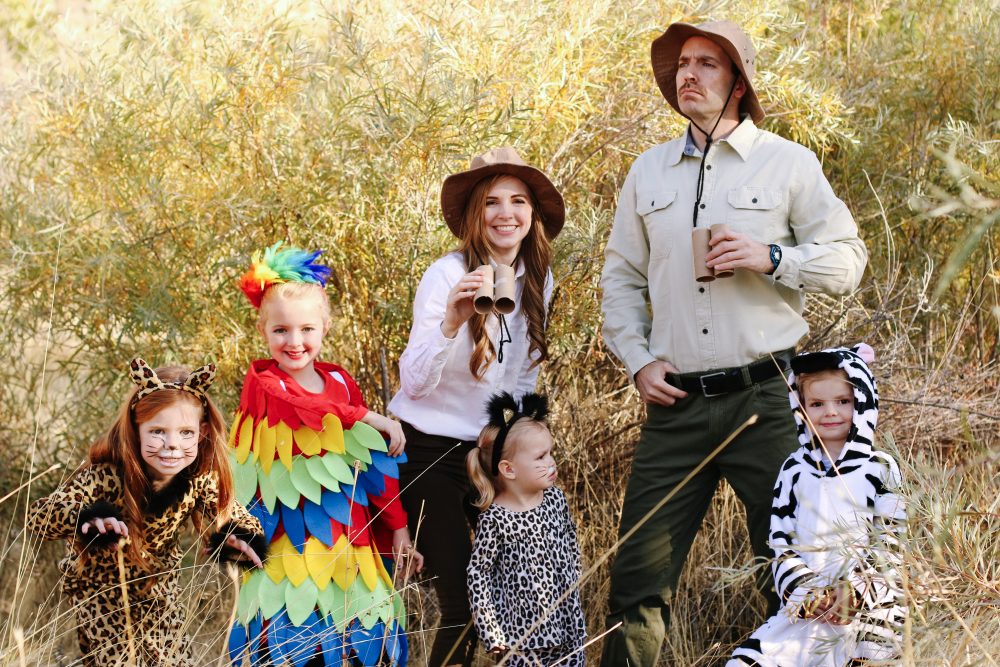 Family Costumes Sources:
Janssen: Shirt // Pants // Boots // Hat
Ella: Parrot Costume (DIY based on this photo and this tutorial) // Headband
Ani: Cheetah costume
Star: Zebra Costume
Tally: Leopard Shirt and Pants (purchased in-store) // Leopard Ears