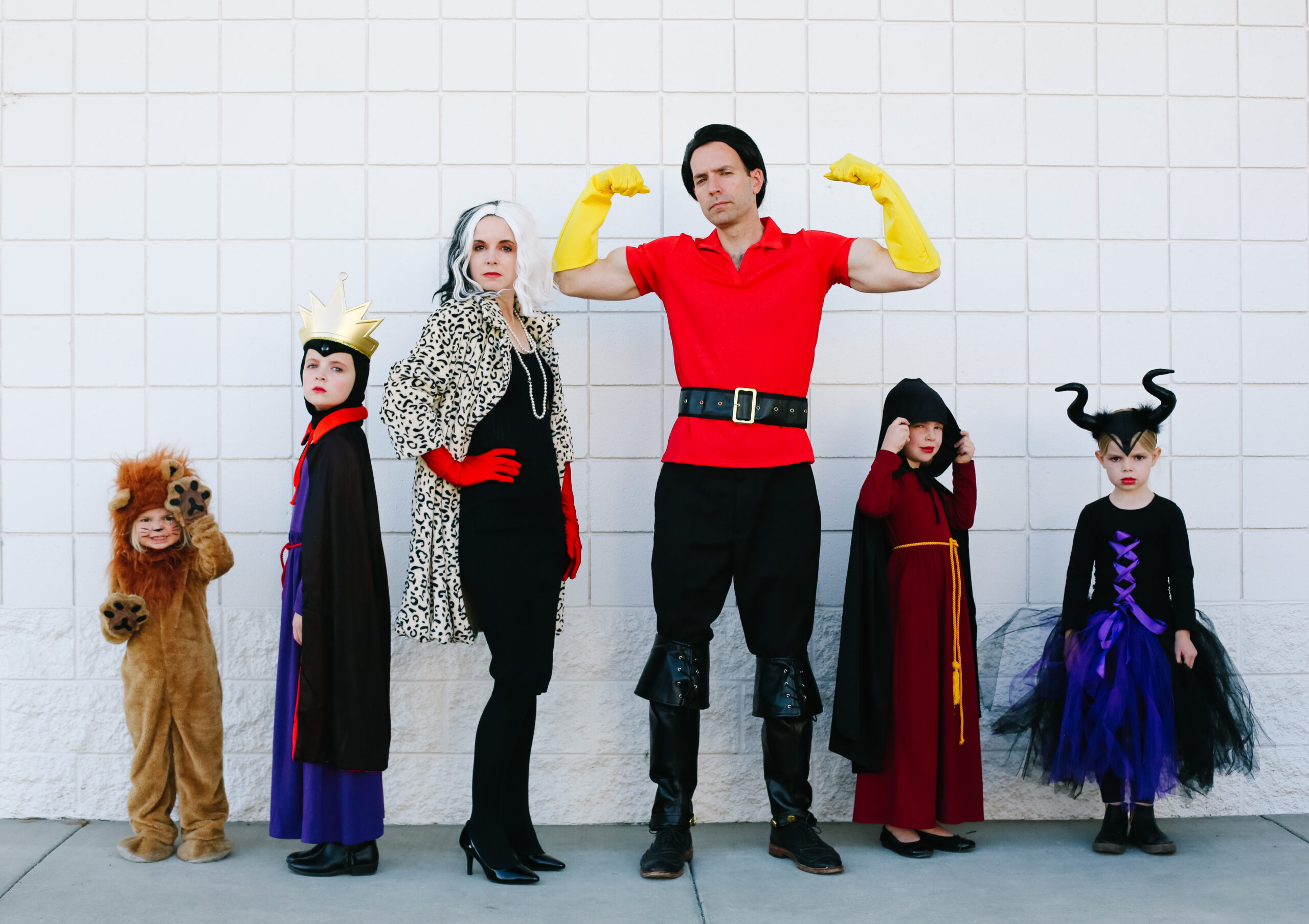 This post is sponsored by shopDisney
You know how they say that some things get more magical when you become a parent?
Halloween has 100% been one of those things for me.
I was pretty medium about Halloween growing up, but now as the parent, I am ALL in.
We have an annual Halloween dinner, last year I did Halloween pajamas for the first time, and we have a surprisingly enormous collection of Halloween books.
So you won't be surprised to hear that my girls are absolutely obsessed with Halloween.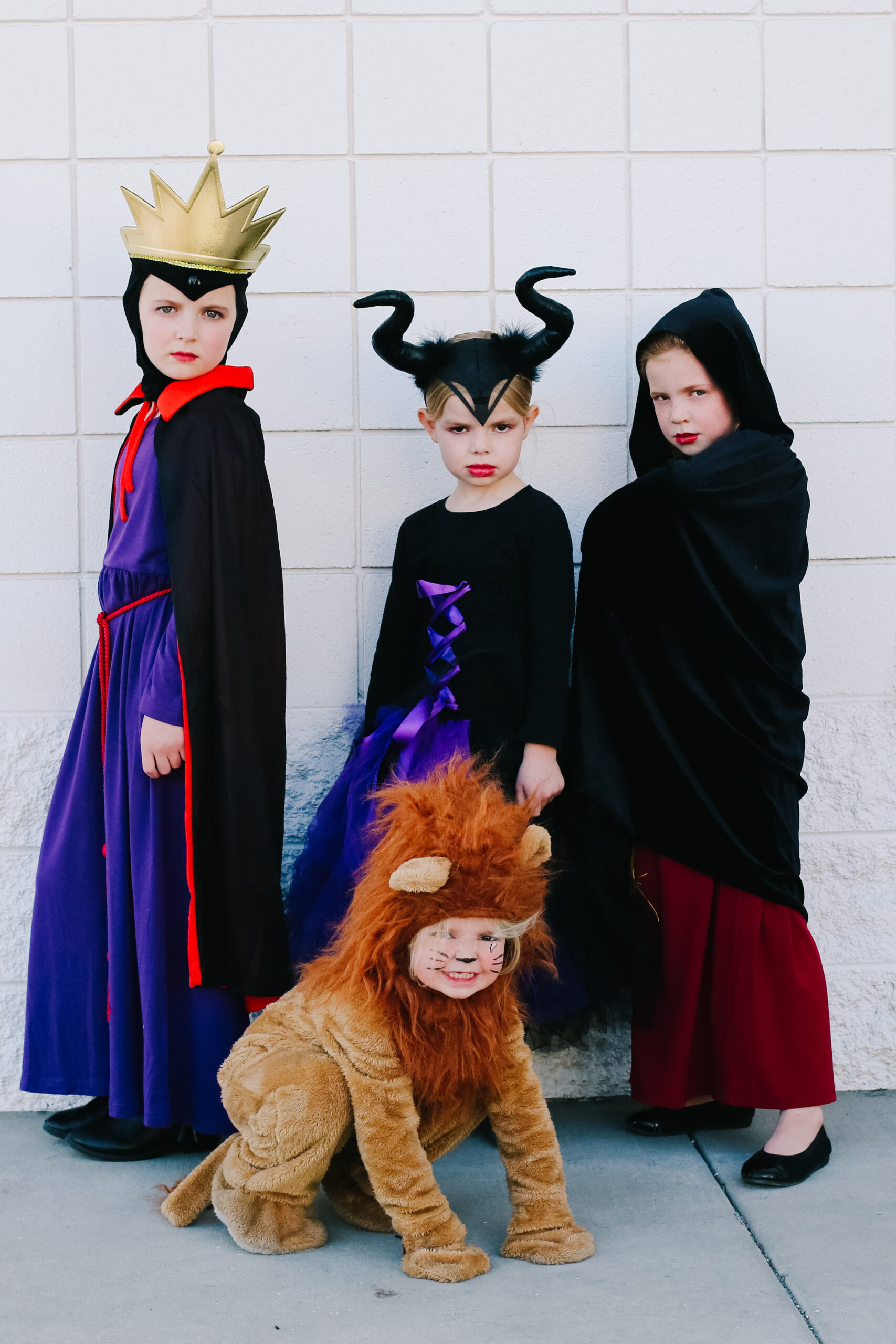 And when we started doing family costumes a few years ago?
Well, that really ramped things up.
Last year was our best Halloween costume year ever when we all went as Disney villains. I'm still basking in the glow of how awesome my Cruella costume was (although I think it was slightly outshone by Bart in his Gaston getup, complete with wig).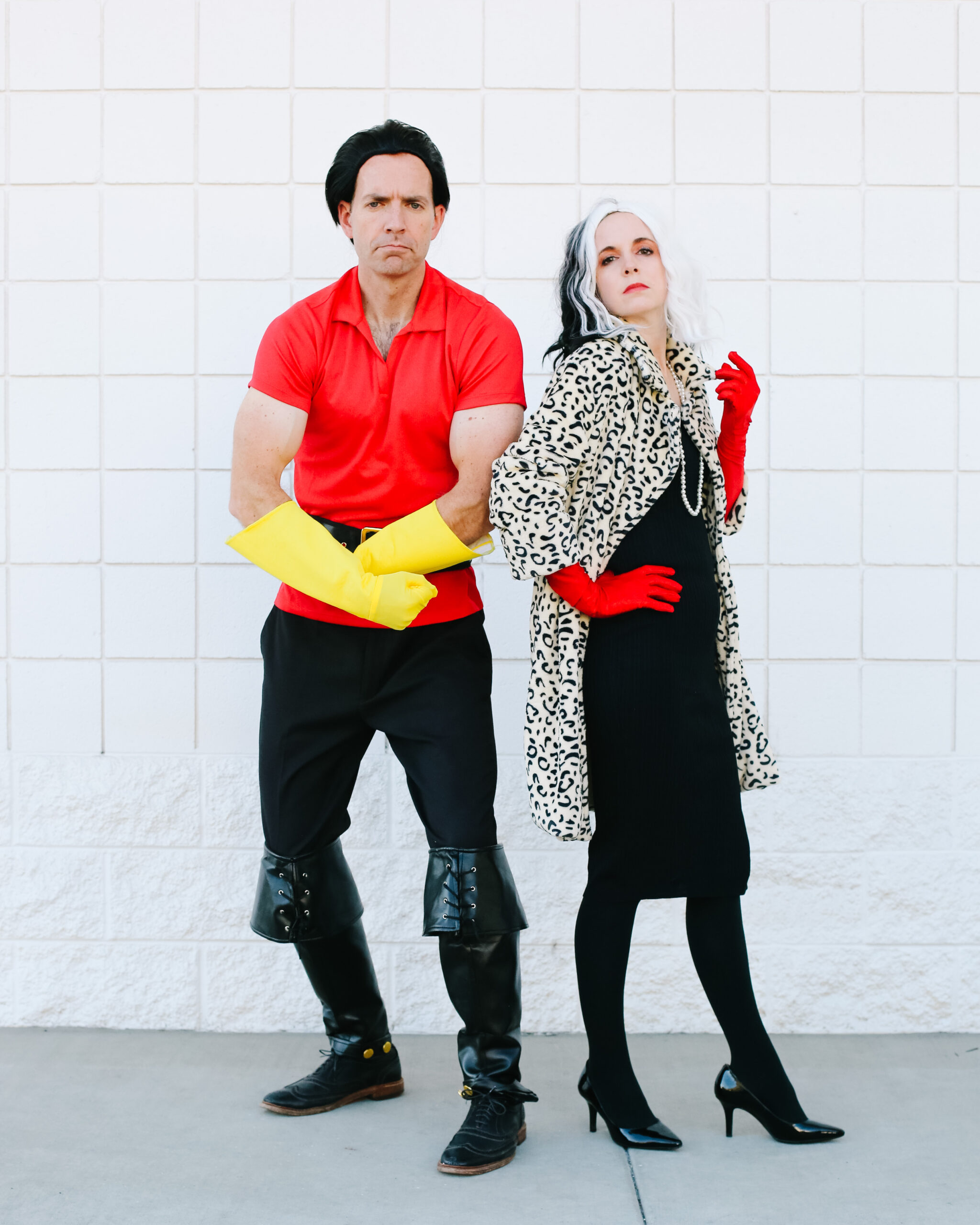 Which meant that starting around June, Ella started bringing up Halloween costumes every few days, throwing out suggestions which were mostly shot down by her sisters (and quite often by Bart and me too).
Here's the thing about family costumes.
You need to have something that has enough characters for your family. That's not so hard when you have one child, but when there are six of you, it starts to get trickier.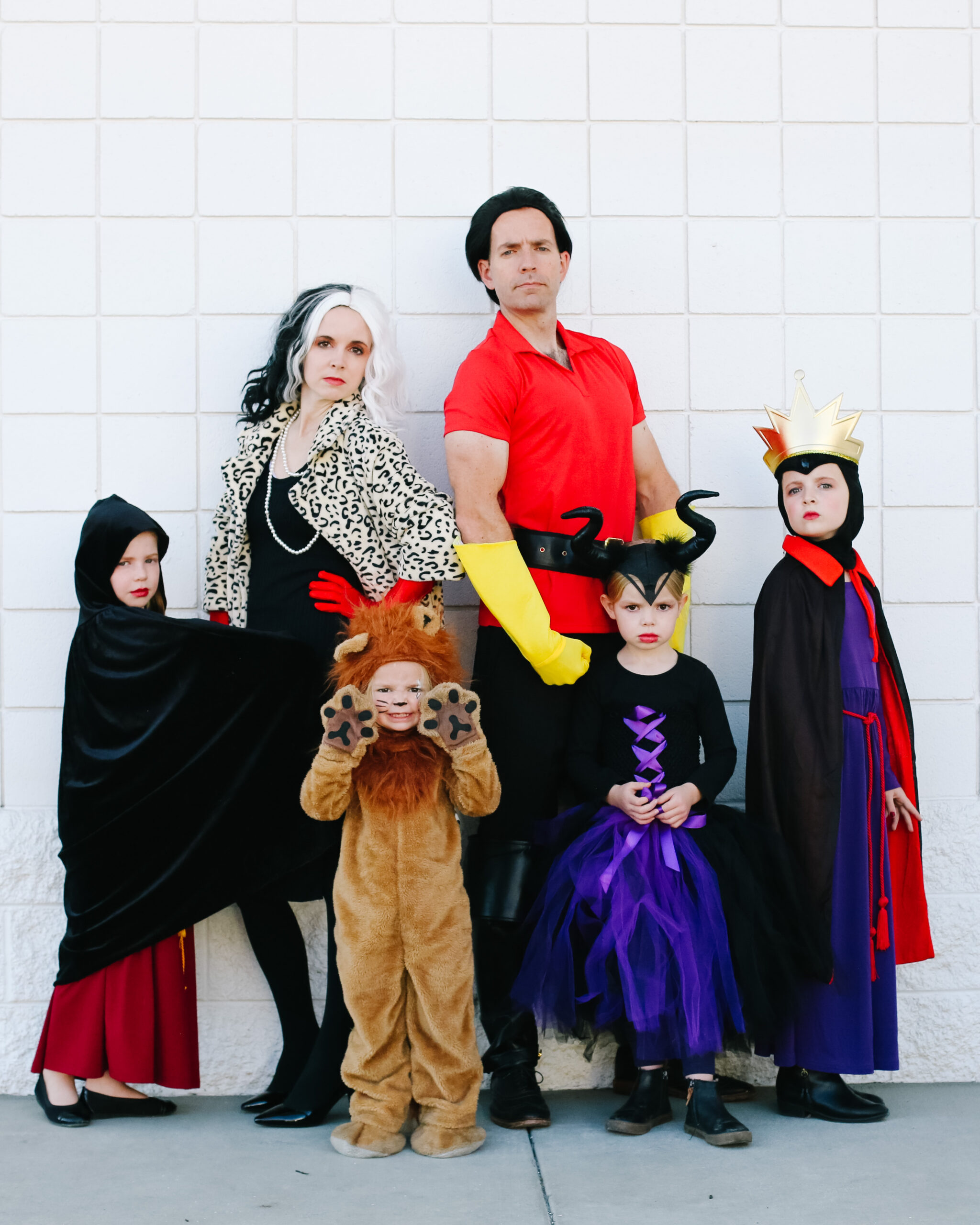 And you need to make sure they are somewhat recognizable on their OWN too – my girls wear their costumes to school in separate classes, so their costume needs to make sense without the whole group, but ALSO be fun as a whole.
Which is why shopDisney costumes are such a great choice – there are so many recognizable characters and from any movie, you can usually get at least five or six characters (and they even have a section for group costumes on their site, which makes it extra simple!).
We aaaaalmost went with Incredible costumes this year – crossing my fingers we do it at some point!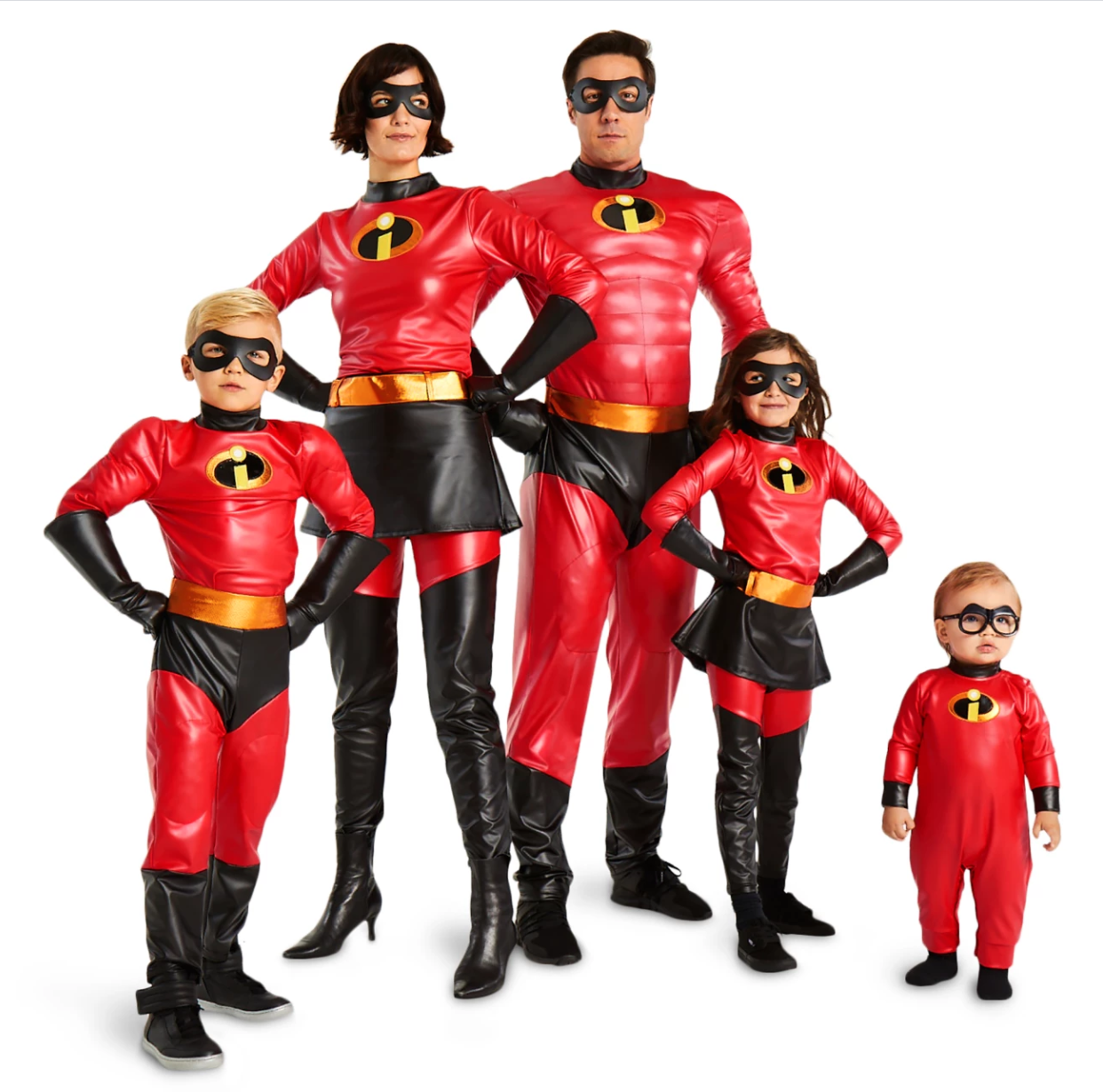 The theme we ALMOST chose this year was Star Wars – Tally was completely on board with being an Ewok (this little costume is just so cute although she's a bit too big for it!) but the older girls had other ideas.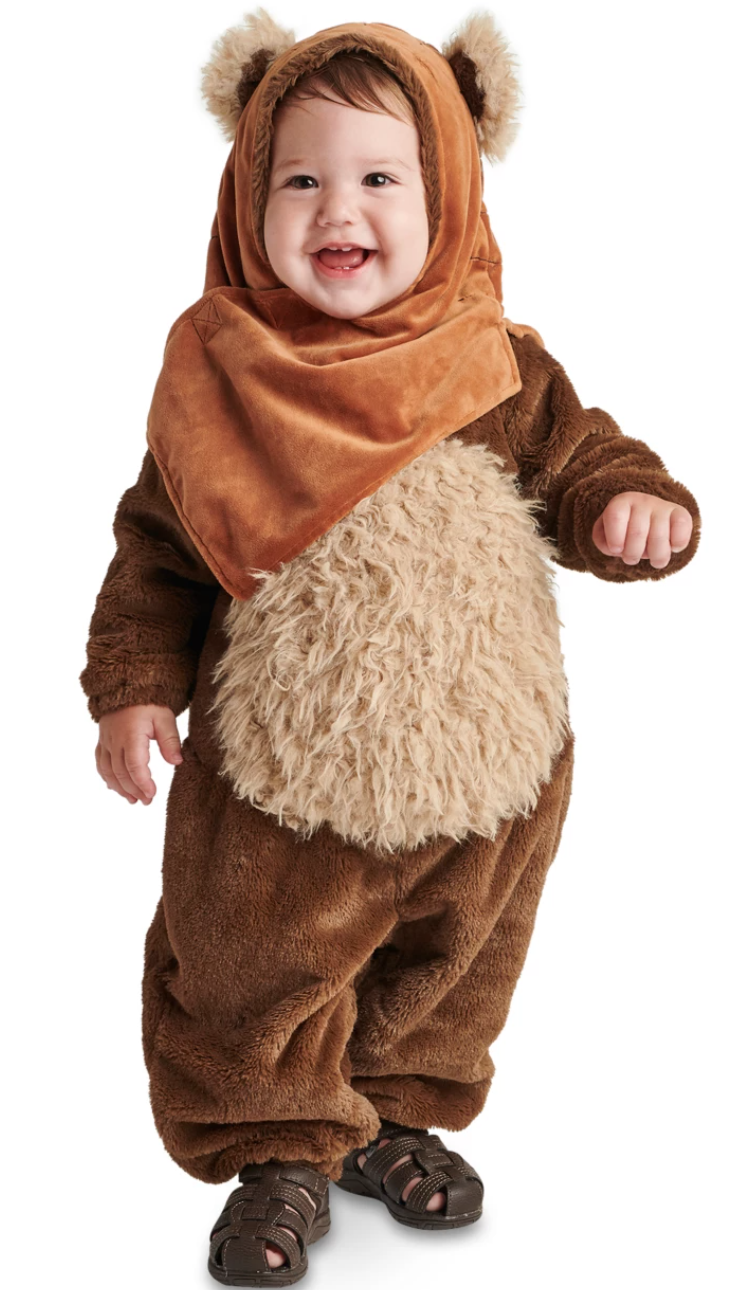 And last year wasn't our first run of Disney costumes – back in 2014, when we were living in London, Ella and Ani went as Elsa and Anna from Frozen, which is is still one of my favorite costume years we ever did.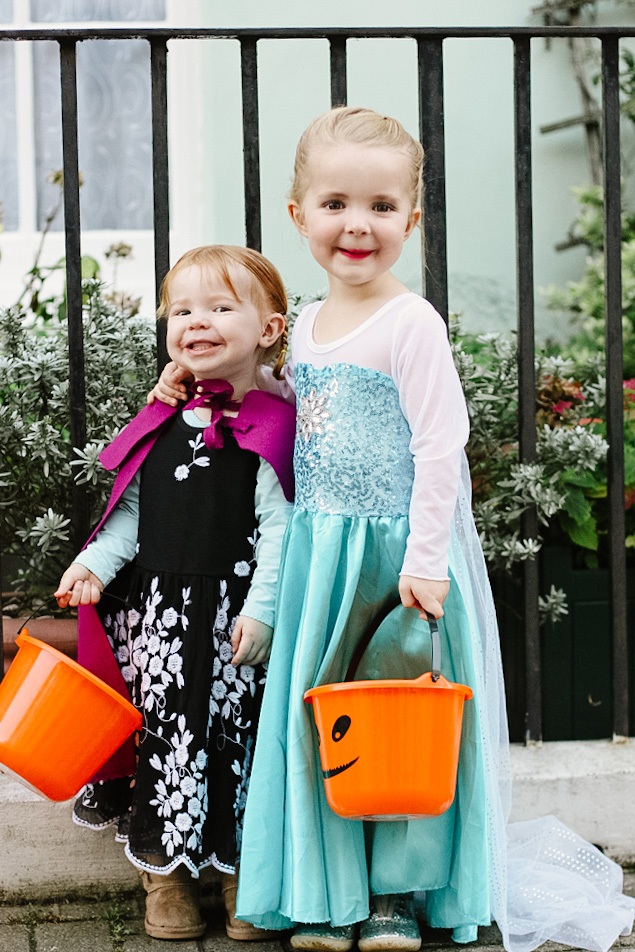 I won't spoil what our family costume theme is this year, but I WILL tell you that it's another Disney theme (and here's a little hint!).
And shopDisney doesn't just have costumes – they have so many fun Halloween decorations from festive doormats to Mickey Mouse haunted wreathes.
And if you want to be festive without being in an actual costume, well, shopDisney has you covered there too. You can get a Halloween sweatshirt – no face paint required – or a fun headband.
No matter how you're celebrating, shopDisney is a terrific place to grab all the Halloween costumes and decor on your list!
How's Halloween in your house? Are you a go-big celebrator or do you keep things pretty low-key?