Happy Labor Day Weekend!
We're in Las Vegas at my parents' house this weekend, soaking up the sunshine and some end-of-summer swimming.
And, of course, hoping to get some poolside reading in.
Here are some GREAT book deals for the weekend!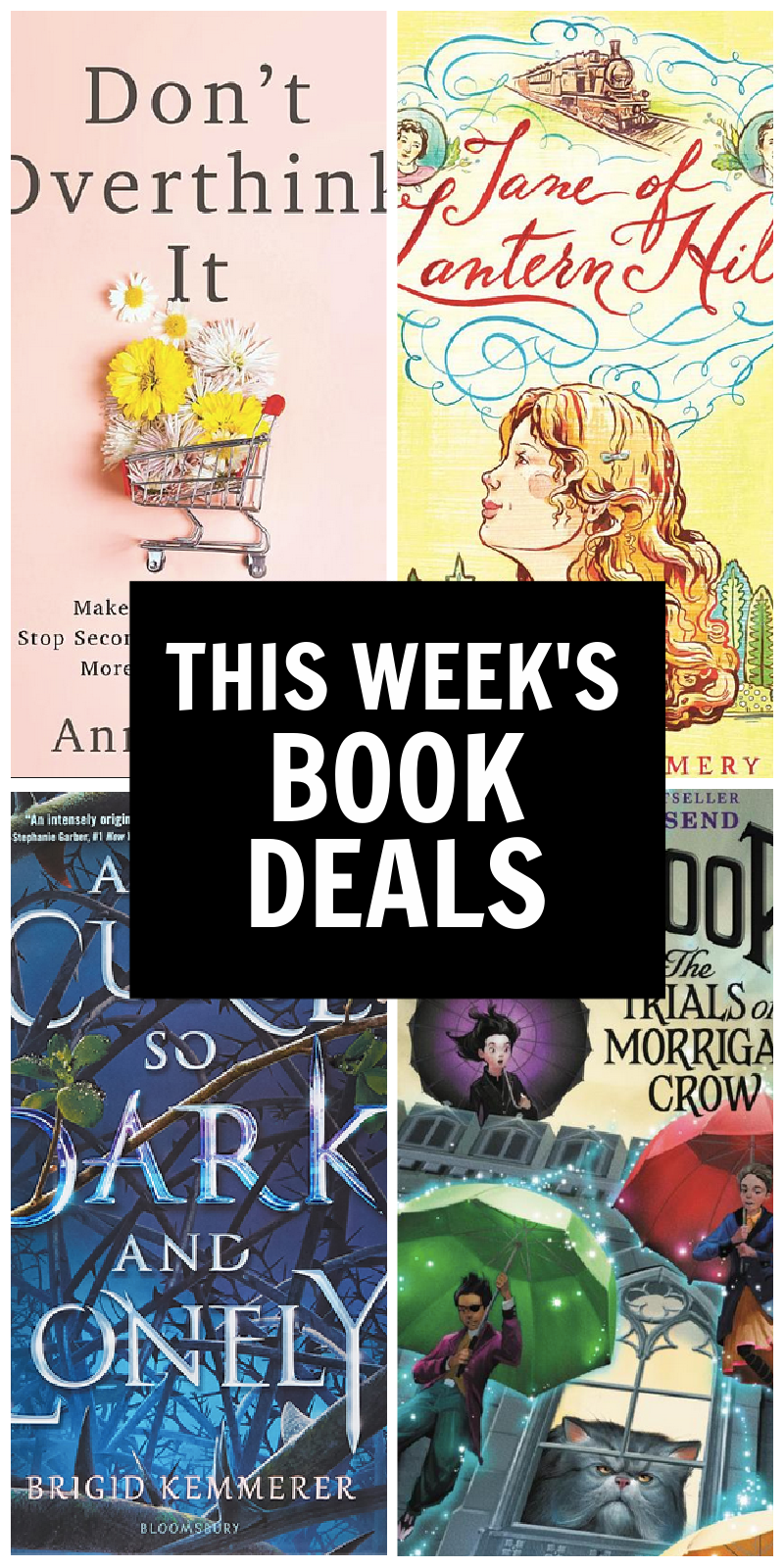 A Curse So Dark and Lonely by Brigid Kemmerer
This retelling of Beauty and the Beast is so fantastic – you probably already know that because I've been talking about it non-stop for two years. Rhen is the heir to Emberfall and doomed to repeat the same autumn every year until he can get a girl to fall in love with him. This is made extra tricky because at the end of each fall, he turns into a terrifying monster that goes on murderous rampages. And when Harper is snatched from her life in modern-day D.C. and brought to Emberfall as the last chance to save Rhen and his kingdom? Good luck to them both.
Don't Overthink It by Anne Bogel
I read this one at the beginning of last year, just a few weeks before the whole world shut down and it turned out to be very timely. It's a quick read with lots of applicable ideas – highly recommend!
Nevermoor: The Trials of Morrigan Crow by Jessica Townsend – audiobook $5.99
So so many people have recommended this one to me, saying it has a Harry Potter feel to it. This is the time to grab it! I think my girls would LOVE it.
Jane of Lantern Hill by L.M. Montgomery –
If you love Anne of Green Gables, give this stand-alone novel by the same author a spin!

Anne of Green Gables Collection by Lucy Maud Montgomery – audiobook $2.99
I was SO HAPPY to see this audiobook collection on sale – it includes books 1 – 6 of the Anne of Green Gables series, including Anne of Green Gables, Anne of Avonlea, Anne of the Island, Anne's House of Dreams, Rainbow Valley, and Rilla of Ingleside. All the Anne with an E you could ever hope for.

The Millionaire Next Door by Thomas J. Stanley and William D. Danko –
I remember my parents reading this one when I was growing up and then Bart and I both read it shortly after we got married and it's had a big effect on how I think about money, both earning and spending it.