I first heard about Hero Cosmetics a few years ago and since then I've found a few ride-or-die Hero Cosmetics products that are always present in our home that I can't rave about enough.
But first, if you're new to Hero Cosmetics, here's what you should know about them:
Hero Cosmetics is a clean, cruelty free, and vegan-friendly skincare brand
Their focus is specifically products for sensitive and acne-prone skin, so they really work to make sure their products are gentle and won't cause irritation (they say "we restrict over +2,400 ingredients that could cause irritation; we call it being consciously clinical.").
They've been around since 2017 and debuted with the Mighty Patch which is wildly popular (for good reason).
Hero Cosmetics sell their products on their own site, on Amazon, at Target, and at Ulta.
And the most important thing. Yes, I DO have a Hero Cosmetics coupon code. Use EVERYDAYREADING for 15% off on their site (it won't work if you're shopping on Ulta or Target or Amazon).
Here are my favorite Hero Cosmetic products!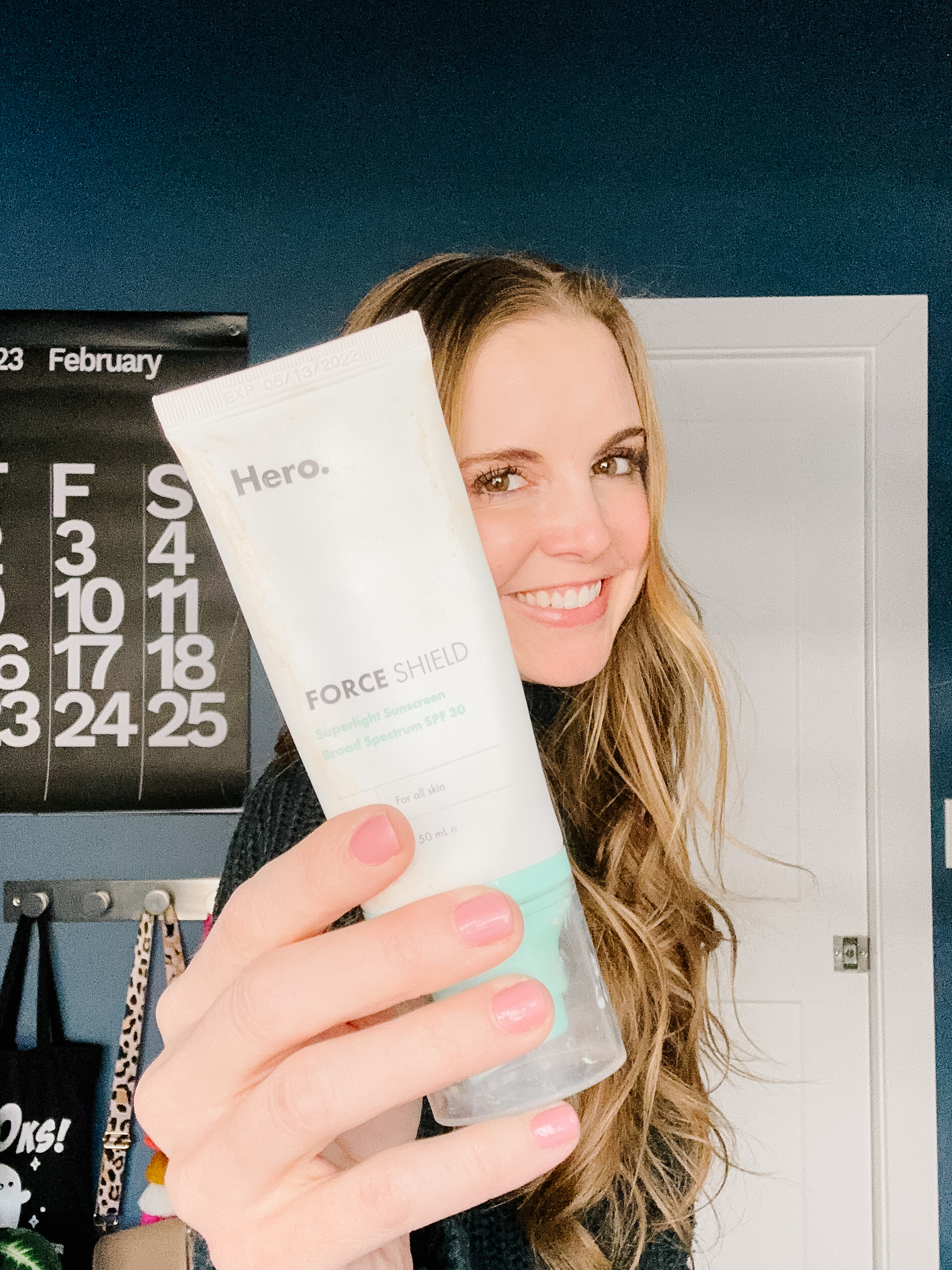 hero cosmetic products I love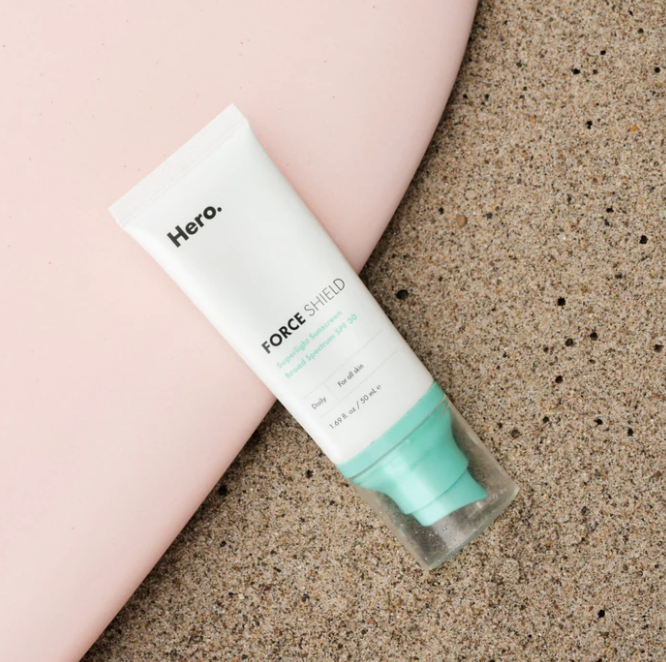 HERO COSMETICS SUPERLIGHT SUNSCREEN
This is the product that made me a raving Hero Cosmetics fan. In my order, they added a tiny sample bottle of this sunscreen and I figured I'd give it a try and since then I've NEVER been without it. Prior to this, I was using the cult classic Unseen Sunscreen by Supergoop! and really liked it, but once I tried the Hero Cosmetics sunscreen, I've never gone back.
I love that the Hero Cosmetics sunscreen is a mineral sunscreen versus a chemical sunscreen (mineral sunscreens create a physical barrier against harmful sun rays while a chemical sunscreen lets your skin absorb the rays and then chemically neutralizes the rays). Mineral sunscreens are generally considered better, but the downside is that they can often cause more breakouts for sensitive or acne-prone skin and that's why Hero Cosmetics' sunscreen is so excellent because it's designed specifically for acne-prone skin and meant to not cause breakouts.
It also is half the cost of the Unseen Sunscreen and it has a slight green tint to it that combats redness (yes, please!). It also absorbs quickly and non-greasily and doesn't leave a white tint behind (I love a lot of Dime Beauty products but their sunscreen is a miss for me because it takes FOREVER to rub in and is super white).
I wear the Hero Cosmetics sunscreen every single day – I wash my face and do my Dime Beauty skin care routine, then put on the sunscreen at the end and then put my makeup on over the top – and I absolutely love it.
Here are a few messages I've gotten about this sunscreen:
Omg keep meaning to tell you that my 82 year old dad tried the hero sunscreen when we were at the beach and promptly asked me to order some for him 😂😍
I picked up the sunscreen at Target last week and I freakin' love it! I have the most sensitive dry skin and mineral sunscreens usually leave my skin feeling really dehydrated and feeling almost chapped. This sunscreen leaves my skin feeling hydrated and smooth! Thank you for the rec otherwise I probably would not have tried it. I feel like if you rec something it must be good.
Loving the Hero force shield sunscreen!! You can't smell it or feel it at all!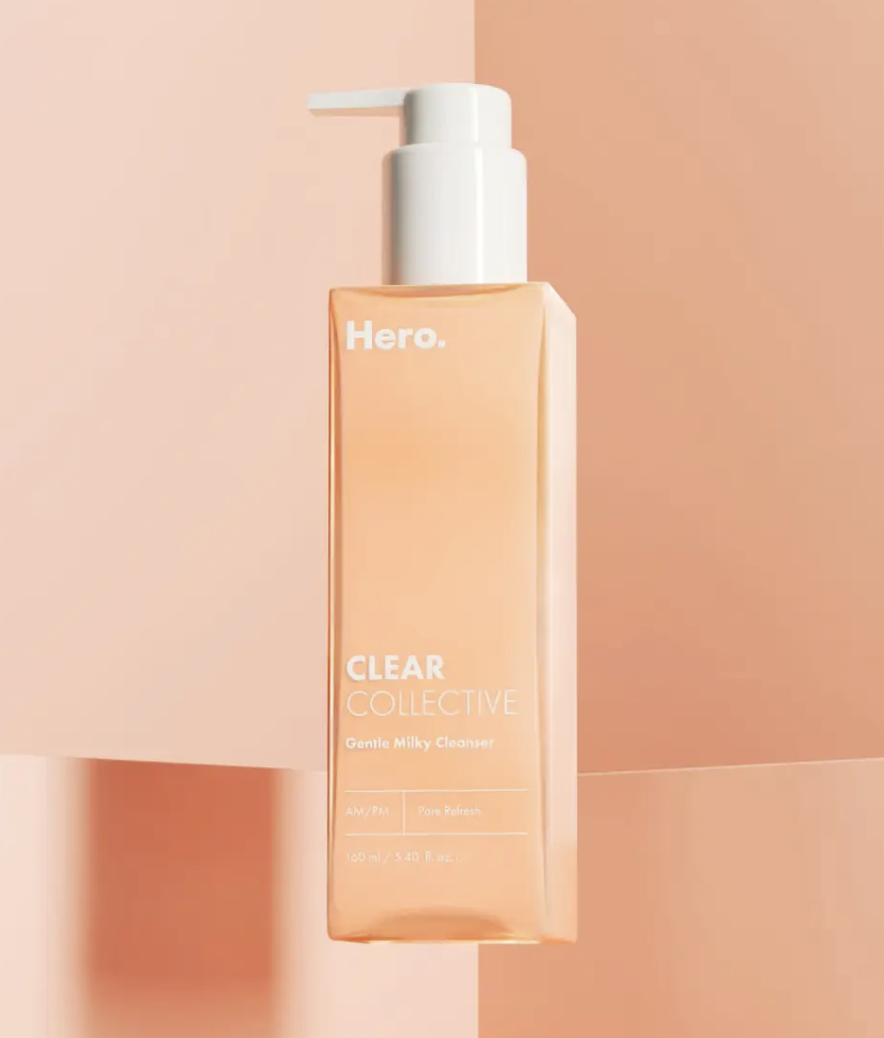 HERO COSMETICS GENTLE MILKY CLEANSER
I actually don't use this myself (I use the Dime Beauty THE WORKS skin care), but when my oldest daughter was 11, she was starting to get a lot of little breakouts. I bought her the milky cleanser and within a week, her skin had cleared right back up. Now, almost two years later, her skin has stayed beautifully clear and she LOVES this cleanser. If you're looking for a budget cleanser, this one is HARD to beat. (Hero Cosmetics also makes a jelly cleanser but we haven't tried that one yet).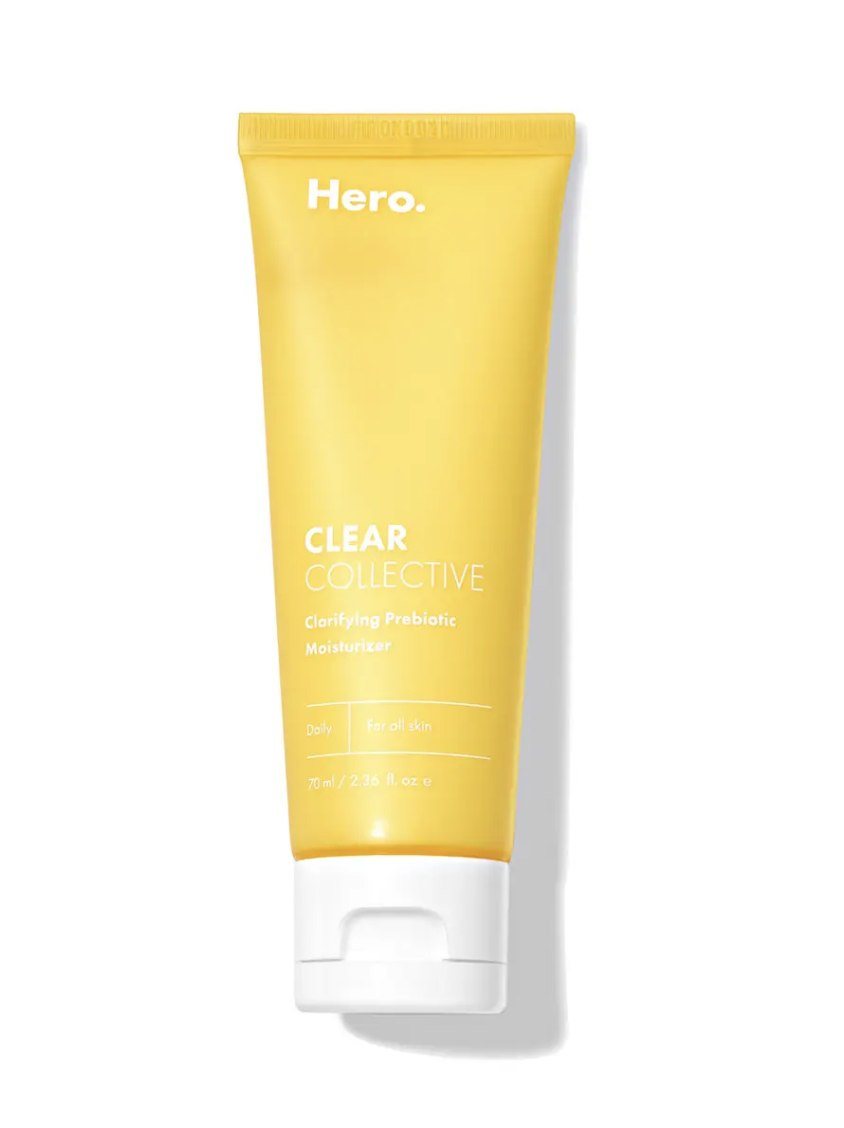 HERO COSMETICS CLARIFYING PREBIOTIC MOISTURIZER
This is the moisturizer my daughter uses in combination with the Gentle Milky Cleanser and she's a huge fan. She's naturally predisposed to dry skin (sorry – that's my genetics right there) and this helps her face stay soft and not dry and tight.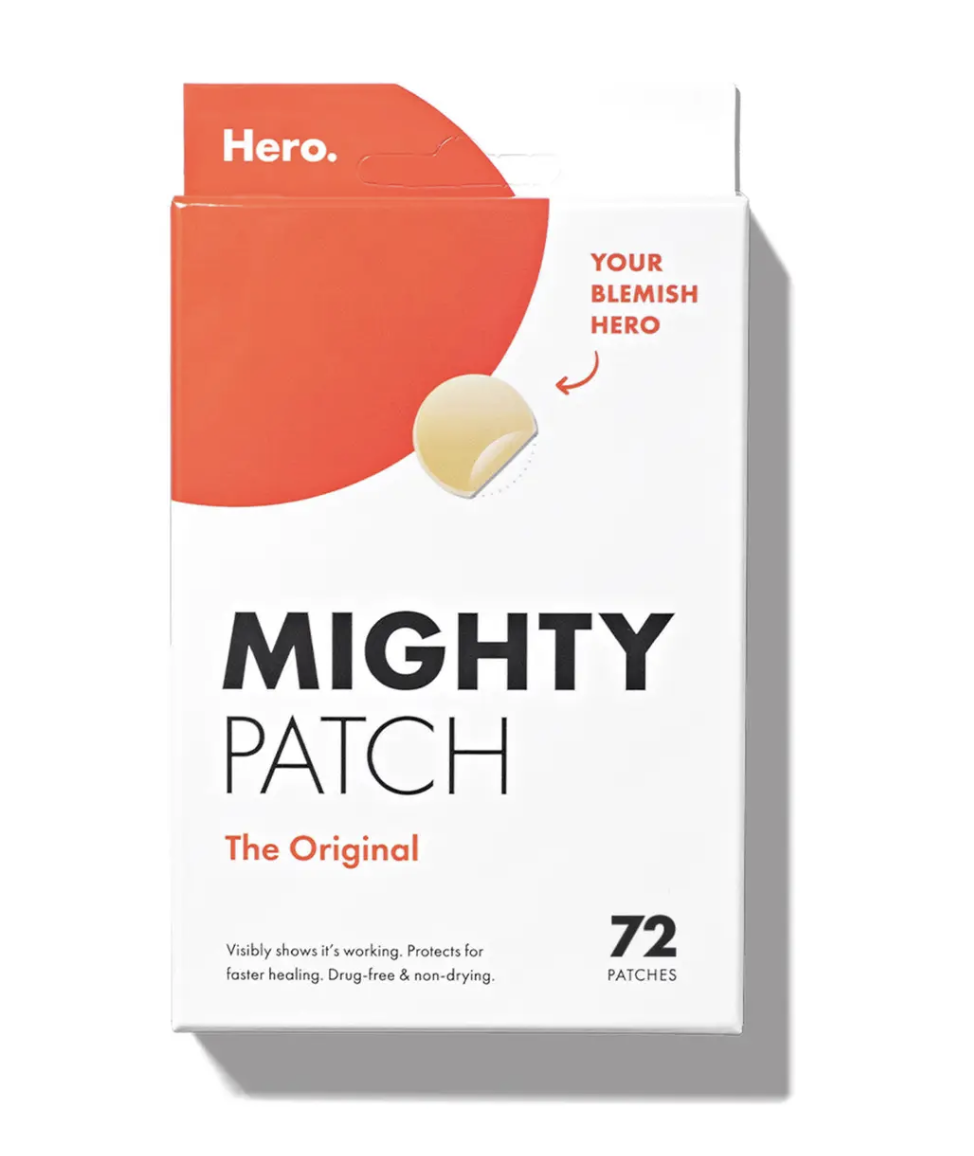 HERO COSMETICS MIGHTY PATCH ORIGINAL
I have several boxes of these in my bathroom drawer at all times – as soon as I see any pimple starting to form, I pop one of these on and wear it for several hours. The Mighty Patch is magical for drawing out the junk out of your skin without breaking the skin and then requiring a week or so to heal back up. I usually wear them at night but they're transparent and you can wear them during the day almost invisibly!
While I was writing this post, I noticed several other super highly rated Hero Cosmetics products that I need to try out, including the wildly popular Rescue Balm (a cream you dab on any breakouts to speed recovery – it's designed to work in tandem with the Mighty Patch) and the Lightning Wand that helps quickly minimize post-acne marks.
Any other beloved Hero Cosmetics products I should try? I'd love recommendations! And if you have any questions about Hero Cosmetics, I'm happy to help!
if you liked this post about my favorite hero cosmetics products, you might also like these other posts: