I've lived in a lot of different cities over my lifetime and had a library card in every single one of them!
Some libraries are incredible with amazing programs, friendly and helpful librarians, beautiful buildings, and endless shelves of books, both digital and physical.
And others are. . . not so incredible.
It's such a bummer when you feel like "I hate my library!" but there are definitely some tricks for either getting the most out of your library or getting access elsewhere to better collections or programs!
I asked on Instagram for suggestions too, and HUNDREDS of recommendations came in.
If your local library isn't great, here are a dozen ways to get better access or improve your library experience: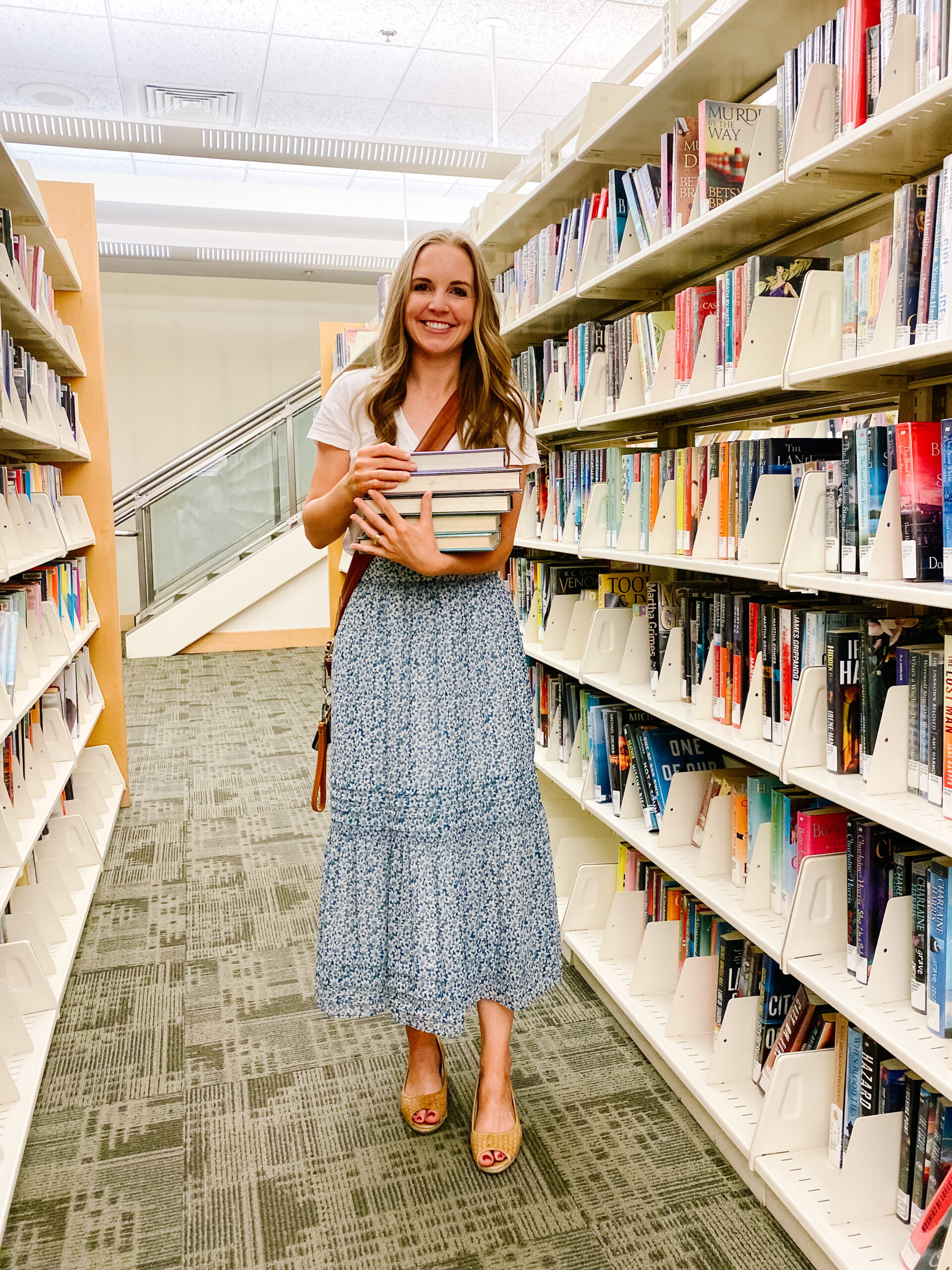 12 Tips For When Your Library is Lousy
Share a library card with a friend or family member who belongs to a better library
This was absolutely the number one response when I asked for tips on what to do when you don't love your library. Generally, this is going to be for ebook and audiobook usage, although if you live close enough, you might also use it to check out physical items. I know some people are going to feel like using your mom's library card is unethical but if you feel fine about it, this is the easiest way to get access (and the same library limits will still exist, so you won't be able to use more than the allotted number of checkouts or holds allowed anyway). I asked one of my local libraries about this and they said "Overall, we have no problem – we love the extra circulations and more people reading and more people discovering Libby." So if you're worried about it, ask your library if they mind if you share your card with an out-of-town friend or family member.
Pay the annual fee to use a neighboring library
I know, this one is annoying. You already pay taxes to use the library in your area and you would love it to be amazing – but if it's not, MOST libraries will let you get a non-resident card and have access to the library just like anyone who lives there. The prices vary by library, but to give you an idea of the price tag for this option, it costs non-residents $60 a month for six months at my library. In Arizona, it was $50 a year to get a non-resident card. Analese, one of my assistants, checked her area in Illinois and the average cost was $68 a year. This would be 100% worth it to me to be able to have access to a better library with better resources. To check the cost, just google "[library name] non resident card fee" and it will generally pop right up. Or you can call and ask!
Check for reciprocal libraries
If you have a library card at your home library, you are oftentimes welcome to register as a reciprocal borrower for free at other libraries! I live in Provo and as a resident, I can get a free card at the neighboring town's library (Orem) and Orem residents have the same privilege for the Provo library. This was the case when we lived in Austin too – I lived in Round Rock, but I could get a free Austin City card too, plus a free one in Pflugerville. Ask your librarian about what other local libraries you can get a free card at or you can call around to the other libraries near you. Additionally, lots of libraries only require you to be a resident of the state to use any library in the entire state. Check your state library rules – Colorado, Pennsylvania, California and Rhode Island were the states mentioned that do this for their state residents!
Attend programs at other libraries
I've never once been asked to show my library card when attending a storytime, a book club gathering or any other public event the library is putting on. This also can apply to summer reading programs. Some summer reading programs are run through their website, which require you to login with your library card and sign up, but others don't! Definitely worth checking out.
Put in a request or multiple requests for the library to purchase the books you want
Did you know you could do this? I wrote an entire post on how to request your library to purchase books you want. Libraries desire to have the books their patrons want and this is the best way to let them know what books you want on to see on their shelves – it's not obnoxious to make a purchase request! Some libraries request EVERYTHING that is requested and some few, but it's worth trying and the great news is that when your library buys something that you want, everyone in the community now has access to it.
Staffing may change so don't count it out for forever
If staffing is your biggest complaint about your library, keep in mind that staffing can change. Many families also mentioned going at different times of the day if they know a specific grumpy librarian works the morning or afternoon shift.
Use Interlibrary hold loans or the Zip Book Program 
Have you heard of the Interlibrary loans (ILL)? It's when a library borrows material from, or supplies materials to another library. When your library doesn't have the book you want, you can request an ILL. It will take about a week for your library to get a copy of the requested book and you do have to return the book sooner than a regular library checkout.
The Zip Book Program is a California specific program that provides library users with speedy access to books that are not available at their local libraries. You simply request the item, the library purchases it from Amazon, and the book is shipped directly to your home!
Email the director and/or children's director, trustees and get to know your library board
This is a long term solution, but letting your suggestions and ideas be known is always something that can be helpful. Changes aren't typically made when you aren't talking to the right people. And if you don't let your library know what you want to see, they have no way of knowing what your preferences are.
Epic Digital Library for Kids
If you're looking for a one-stop shop for digital books and audiobooks for kids, Epic! is hands-down your best choice. It's $7.99 a month (you can try it out for free for a month here) and the book selection is incredible! I wrote a post here all about how Epic! works. (Similarly, Scribd is my #1 suggestions for adults – they have an incredible array of ebooks and audiobooks including many many new releases!).
Storyline Online for read aloud with celebrities
If you aren't happy with your storytime another great option is Storyline Online. Storyline Online is an award-winning children's literacy website and app that streams videos of celebrities reading aloud books with fun, creative illustrations alongside. My kids were introduced to this when we were all doing remote learning and they absolutely LOVE it! It's really engaging and well done.
Use old library cards from previous locations for ebooks and audiobooks
I have moved over a dozen times and subsequently have multiple library cards in multiple cities and I use them until they expire. There is no set rule when cards expire – it all depends on the library. From what I can tell, a 2-4 year expiration seems like the average timeframe, but I noticed some NEVER expire (my North Carolina one is still going strong!).
The Brooklyn Library allows ebook access to anyone 
NYPL has created an app called SimplyE you can download and get FREE access to over 300,000 e-books and audiobooks all in one place. I tried this one out this week and it didn't have anything new or even semi-new, but it did have a bunch of classics! If you want access to their full digital library, a card is $50 a year and if you're a teen, you can get it free for a year (details about how to get that here).
Check libraries when you travel
About six years ago, we were on vacation and I needed to print something out. We walked to the little neighborhood library branch and when I was getting set up to print something, the librarian mentioned to me that there was no residency requirement to get a card and would I like one? Um, yes, I would. I walked out with my print outs and a brand new library card.
What are you best tips for getting the most out of your library or dealing with a terrible library? I'd love it if you shared
if you liked this post about how to improve your user experience at the library, you might also like these other posts: