I think everyone in our house agrees that stockings are the most fun part of Christmas morning.
They're so low pressure and just such a fun way to kick off the most exciting morning of the year.
But it can be HARD to find good stocking stuffers for men, especially if you want anything beyond just candy.
I've spent weeks gathering up the best suggestions from my husband and my IG audience, and I've never been so excited about Christmas morning – there are so many fun stocking stuffer ideas for men!
If you're on the hunt, I hope this will help you find just the right things to tuck in a stocking for your husband, boyfriend, brother, dad or other men in your life!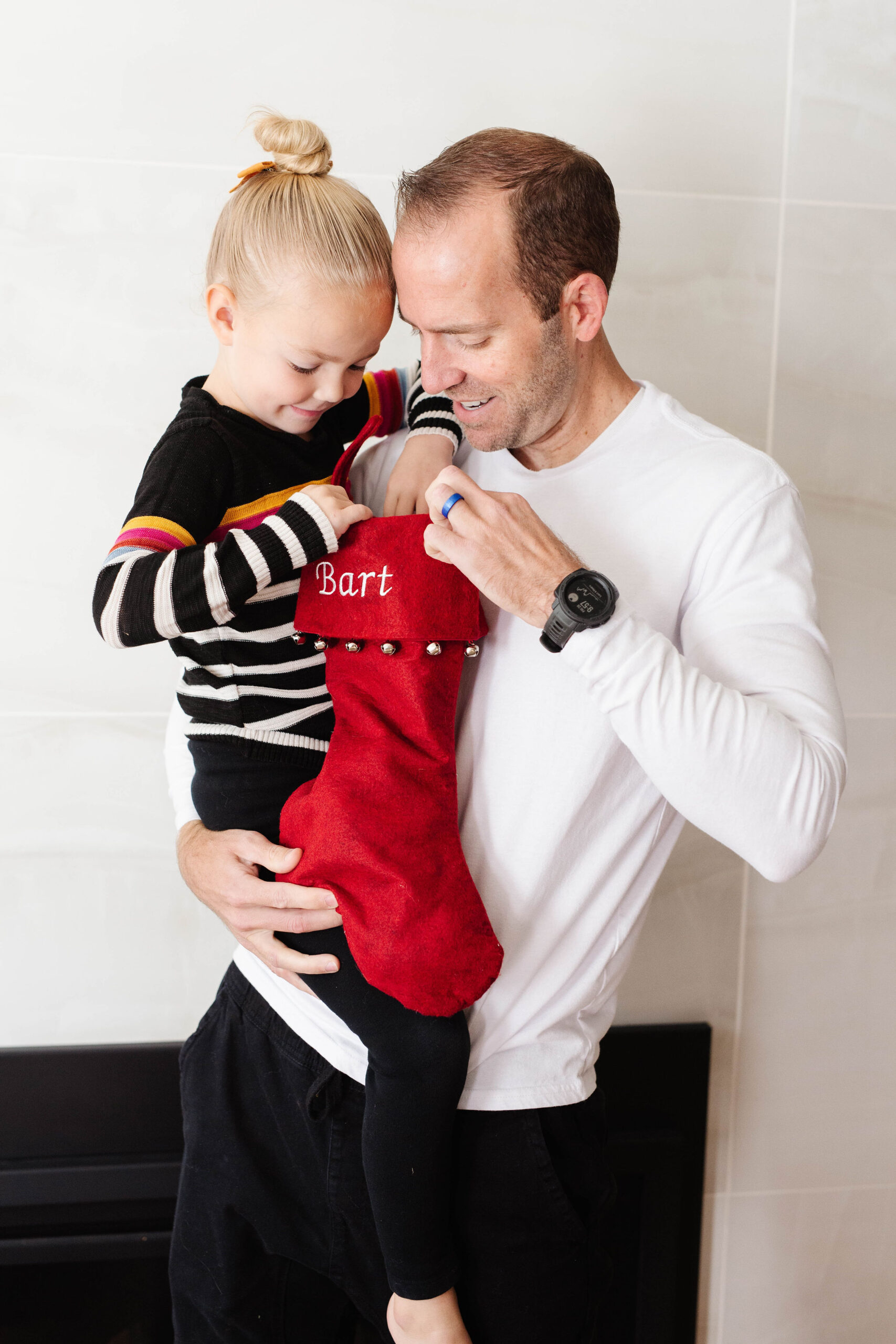 25+ of the best Stocking Stuffers for Men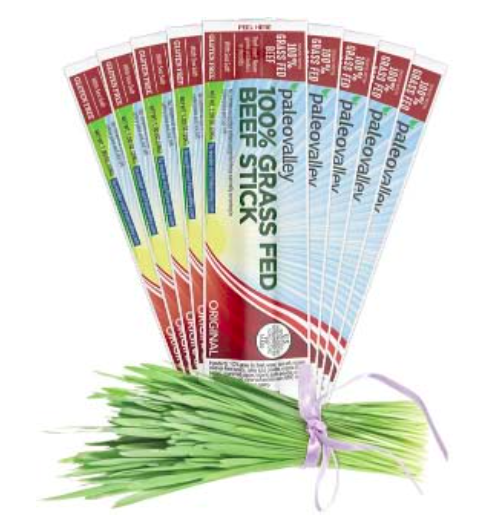 PALEO VALLEY BEEF STICKS
These are one of my absolute favorite snacks and they're perfect for stocking stuffers for men and anyone else who loves a snack in their stocking that isn't sweet. Use the code everdayreading for 15% off.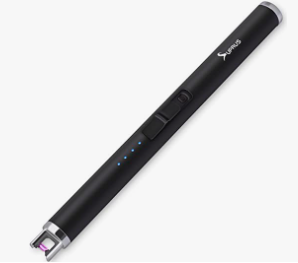 USB LIGHTER
This is actually on MY Christmas wish list, but it's a perfect stocking stuffer and ideal for lighting candles, starting up the grill, or birthday candles! Plus, it comes in several different colors, which is fun.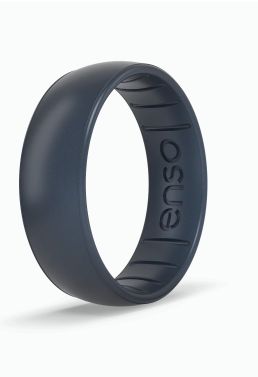 SILICONE RING
Bart stopped wearing his metal wedding ring years ago after it kept slipping off when the weather was cold, so last year I got him a silicone ring which is way more comfortable and it's so fun (I got him the metallic blue Star Wars one and we both love it!).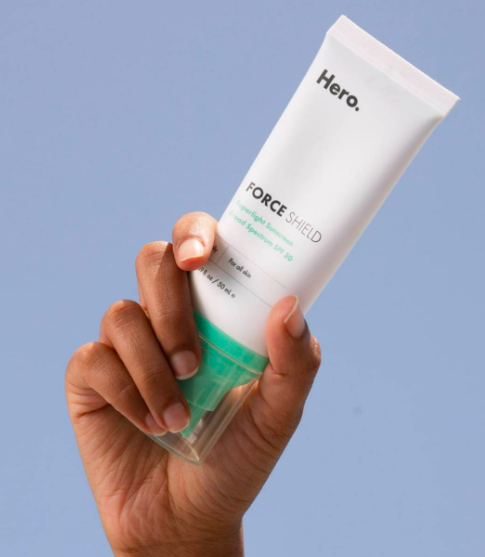 HERO COSMETICS SUNSCREEN
You know how much I love this affordable clean sunscreen and I've heard from so many of you that have hooked your husband or dad on it too. It's unbeatable! Use the code EVERYDAYREADING for 15% off.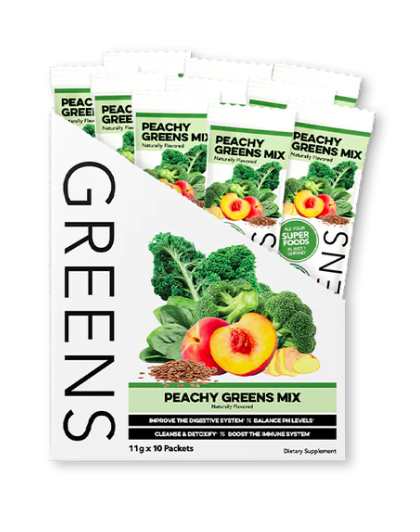 PEACHY GREENS STICKS
Bart got hooked on this greens powder this year and some single-serving sticks of this are perfect for stockings! Use the code JANSSEN for 10% off. (Psst: they also sell their incredible protein powder, collagen, antioxidant and energy drink mixes in single stick packs).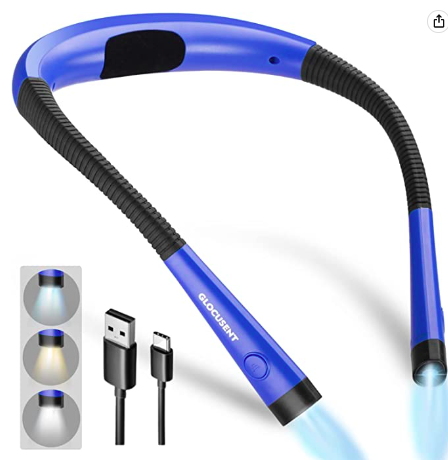 NECK LIGHT
Last year, I tried out a million different book lights and this version was the clear winner (Bart tested them too and he agreed this was superior to all others). And it's not just for reading – it's great for puzzles or camping or working on a car or walking the dog at night or any time you need a light and still want your hands free!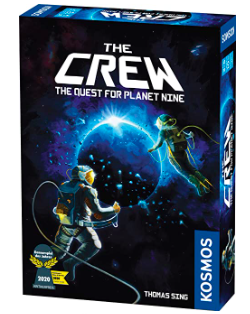 THE CREW CARD GAME
I put this collaborative card game in Bart's stocking last year and we've enjoyed played it all year long with Ella – it's nice because you can play one quick round in a few minutes or several rounds if you have more time.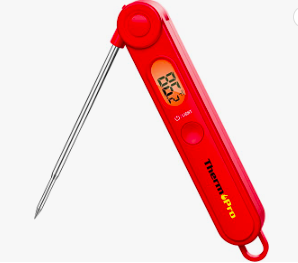 MEAT THERMOMETER
If you're looking for stocking stuffers for men who love to cook or grill, this meat thermometer is terrific – we've had one for probably ten years and it still works perfectly. And don't just take my word – it has over 100k great reviews and it's a great price point! (If you want to go all out, this one is incredible, but a little on the pricier side. It's bluetooth and links to an app on your phone).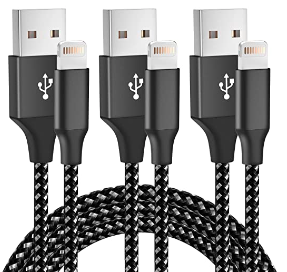 PHONE CHARGING CORD
Bart bought himself a long, nylon-coated phone cord this year so he could charge his phone without having to stay very close to the plug while he used it, and he LOVES it. Plus, the fabric coating doesn't crack or kink like a plastic-coated cord does.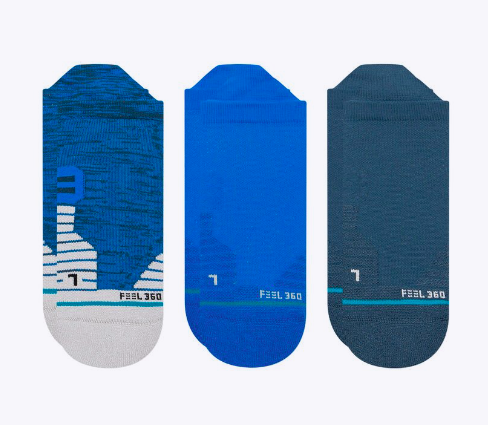 STANCE TAB SOCKS
I got four pairs of Stance's tab socks this spring and now I'm incensed whenever I have to wear any of my other workout socks. These are just so much better than any other athletic sock I've ever worn and I love them a ridiculous amount. Seemed like it might be time to get Bart a few pairs for his stocking! Plus, they come in lots of fun colors.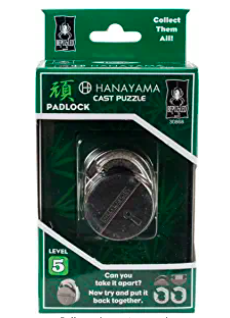 BRAIN TEASER METAL PUZZLES
If it's not Christmas morning without something to play with, these metal puzzles are perfect for stocking stuffers!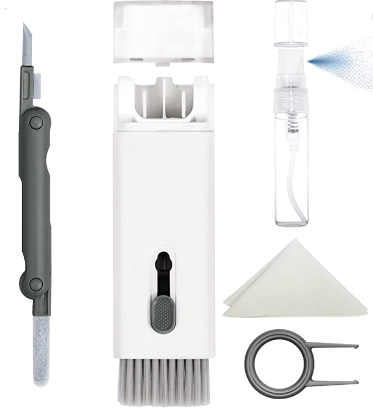 KEYBOARD CLEANER TOOL
If your guy's laptop or computer is getting pretty gross, this handy little set is perfect for dusting away the crumbs, cleaning out the grooves, and getting it back in top-notch condition!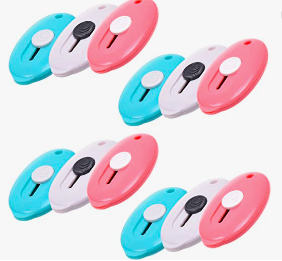 MINI BOX CUTTERS
This might seem like the DUMBEST item, but Bart bought them for me several years ago for my stocking and I am seriously obsessed with them. I've given away tons of them as little gifts and every person in my house uses them daily. I promise, they'll be used Christmas morning!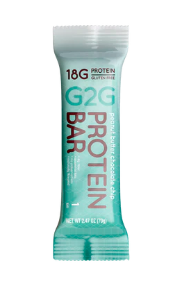 G2G BARS
These are my absolute favorite protein bars and I'm pretty sure we've had them in our fridge every single day for the past 2+ years. The best flavor is Peanut Butter Coconut chocolate. Use the code READ for 15% off.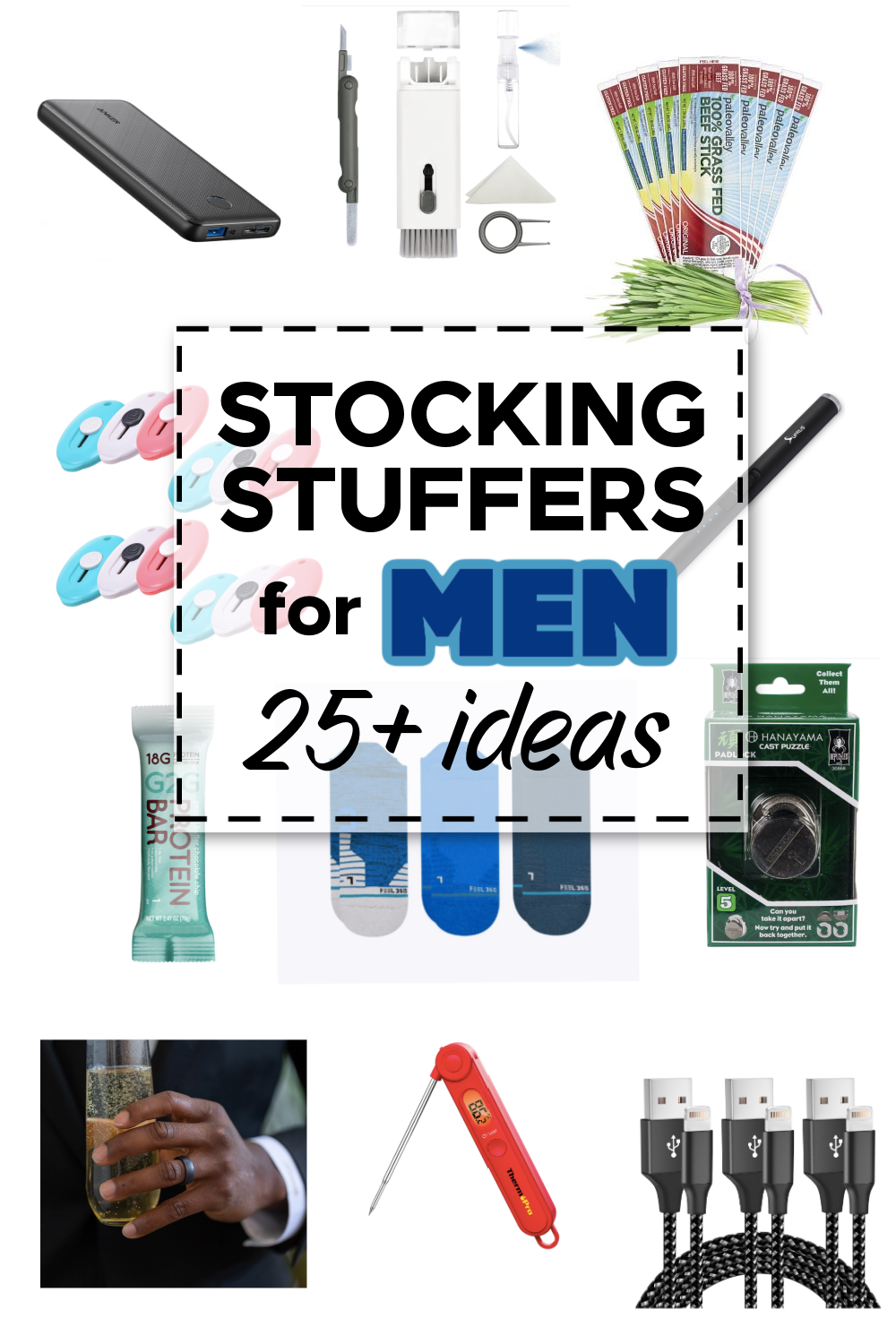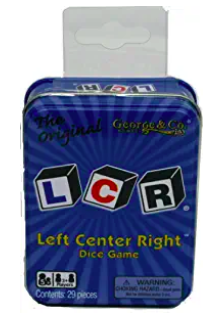 LEFT RIGHT CENTER DICE GAME
I'd never heard of this game and then several people suggested it and when I looked it up and saw 40,000 gushy reviews plus it was under $8, I was in! Someone at my house is definitely getting this as a stocking stuffer this year.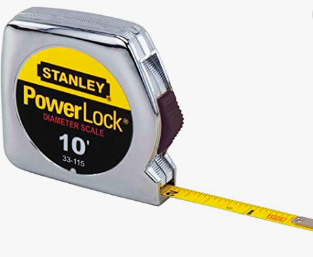 MINI TAPE MEASURE
I keep one of these in my desk drawer and it's wild how often it comes in handy. Practical, cute and fun – what could be better?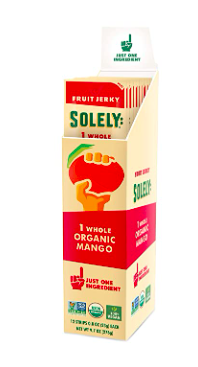 MANGO JERKY
We discovered this snack over the summer and it came with us on virtually every lake day – it's one of the few snacks every single member of our family truly loves.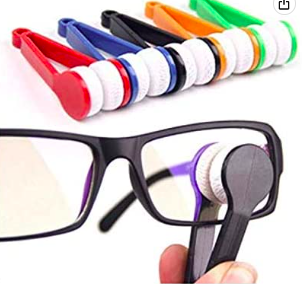 MINI GLASSES CLEANERS
There's nothing worse than dirty sunglasses (or regular glasses!) and these little cleaners are perfect for keeping your sight lines nice and sharp!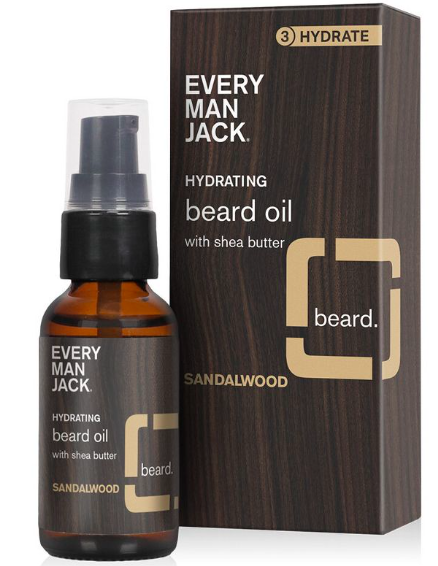 BEARD OIL
For a man with a beard or mustache, you can't go wrong with beard oil. This is a popular, affordable option or if you want something a little more lux, this French brand is fantastic (Bart's getting a new bottle of this in his stocking this year).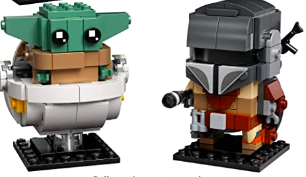 MINI LEGO SET
If he's never grown out of loving LEGO, a mini set is a perfect stocking stuffer. I won't lie, it's the cutest thing I've ever seen – I'm not even a LEGO person and I wouldn't hate to see it in my own stocking.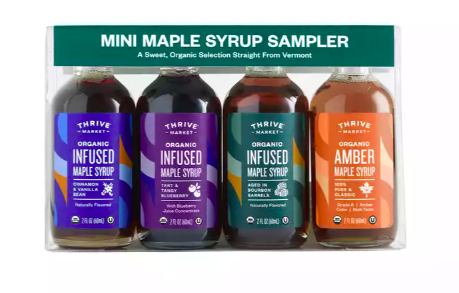 SMALL BATCH MAPLE SYRUP SAMPLER
Someone suggested this on Instagram and I was instantly hooked on the idea. These different flavors are all so fun and perfect for spreading out among a few stockings!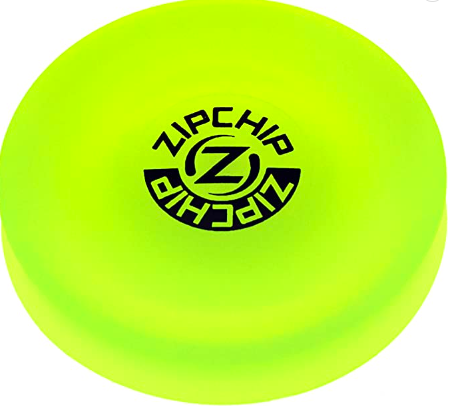 ZIP CHIP
This mini frisbee is perfectly portable and thus also ideal for a stocking stuffer because it's so tiny. Small enough to pop in your pocket, you'll never be stuck outdoors without something to toss around with a kid or friend!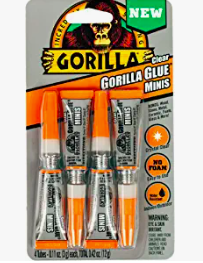 TINY GORILLA GLUE
This is one of those things that you never think of having around and then turn out to be WILDLY handy and you wonder how you lived without them.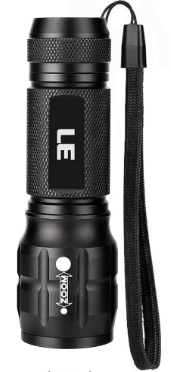 FLASHLIGHT
Flashlights are one of those things you can't really own too many of – it's handy to have them in your car, your bedside table or desk drawer! This mini one is ultra-portable and super affordable.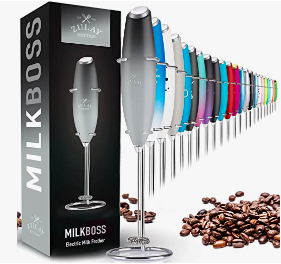 FROTHER
For any guy who uses protein powder or greens powder or wants a fancy coffee, this frother will get daily use!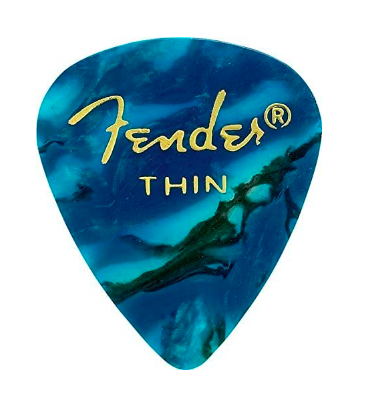 GUITAR PICK
If you have a guitar player, a fun new pick is inexpensive and perfect for even the smallest stocking.
CORD TIES
I DESPISE cords hanging out (got that little quirk from my dad) and these cord ties are a simple way to keep them tidy!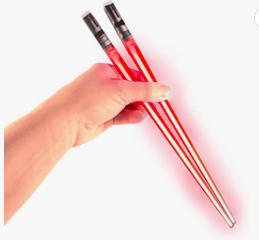 LIGHTSABER CHOPSTICKS
If you love a funny stocking stuffer gift, these lightsaber chopsticks in a ton of different color options are just way delightful.
Any other fantastic ideas for stocking stuffers for men? Leave them in the comments – I'd love to hear them!
If you liked this post about the best

stocking stuffers for men, you might like these posts too: