Whew! After a week at Alt Summit, all I want to do this weekend is go to bed early and then spend the day reading on the couch.
Here are a few book deals that are too good not to share!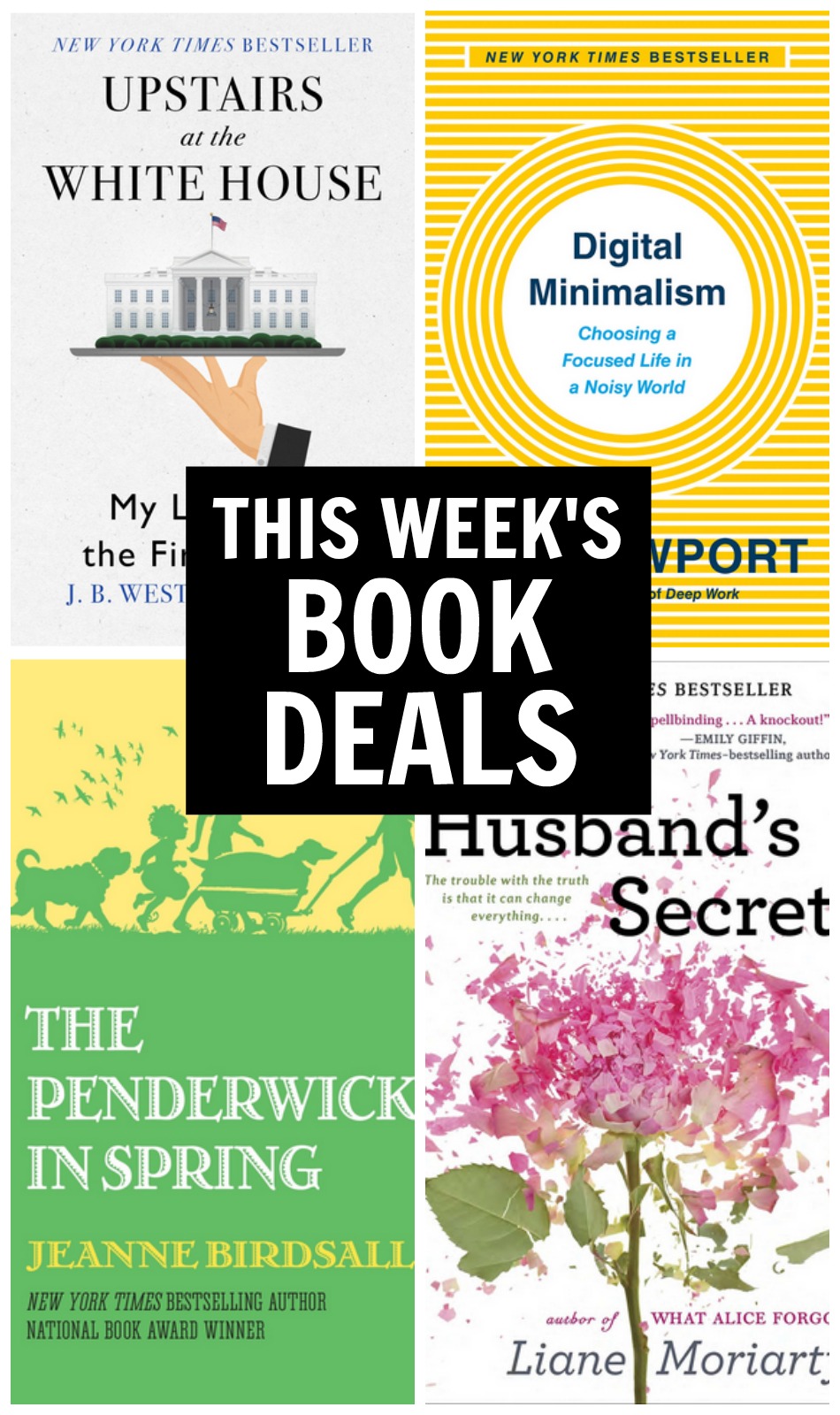 5 Spring BOOK DEALS
Upstairs at the White House: My Life with the First Ladies by J. B. West – eBook
I read this book a couple of years ago and just LOVED it – it's such a fascinating peek into the home lives of the presidents and their families while they occupy the White House. I wrote a full review of it here! (P.S. If you have Kindle Unlimited, it's part of the collection so you can read it for free!)
Digital Minimalism: Choosing a Focused Life in a Noisy World by Cal Newport – eBook
I love Cal Newport and this book, his newest one, is probably his biggest hit (for good reason!). I still think Deep Work is his best, but this one is worth reading too!
The Husband's Secret by Liane Moriarty – eBook
Liane Moriarty is one of those authors where I read every single thing they publish. My favorite is for sure What Alice Forgot, but this one was a page-turner too!
The Penderwicks in Spring by Jeanne Birdsall – Audiobook for $4.99
We are SERIOUS Penderwick fans at our house (with four girls of our own, how could we not be?) and my girls listened to the whole series on repeat for a full year – they're just so sweet, funny and comforting. This one is from Chirp and if you're not familiar with Chirp, I wrote a whole post about it here!
Andersen's Fairy Tales by  Hans Christian Andersen – Audiobook for $0.99
This is another Chirp deal with 18 stories (6 hours+) for less than a buck. If you want your children to be familiar with his classic fairy tales, this is the collection for you!