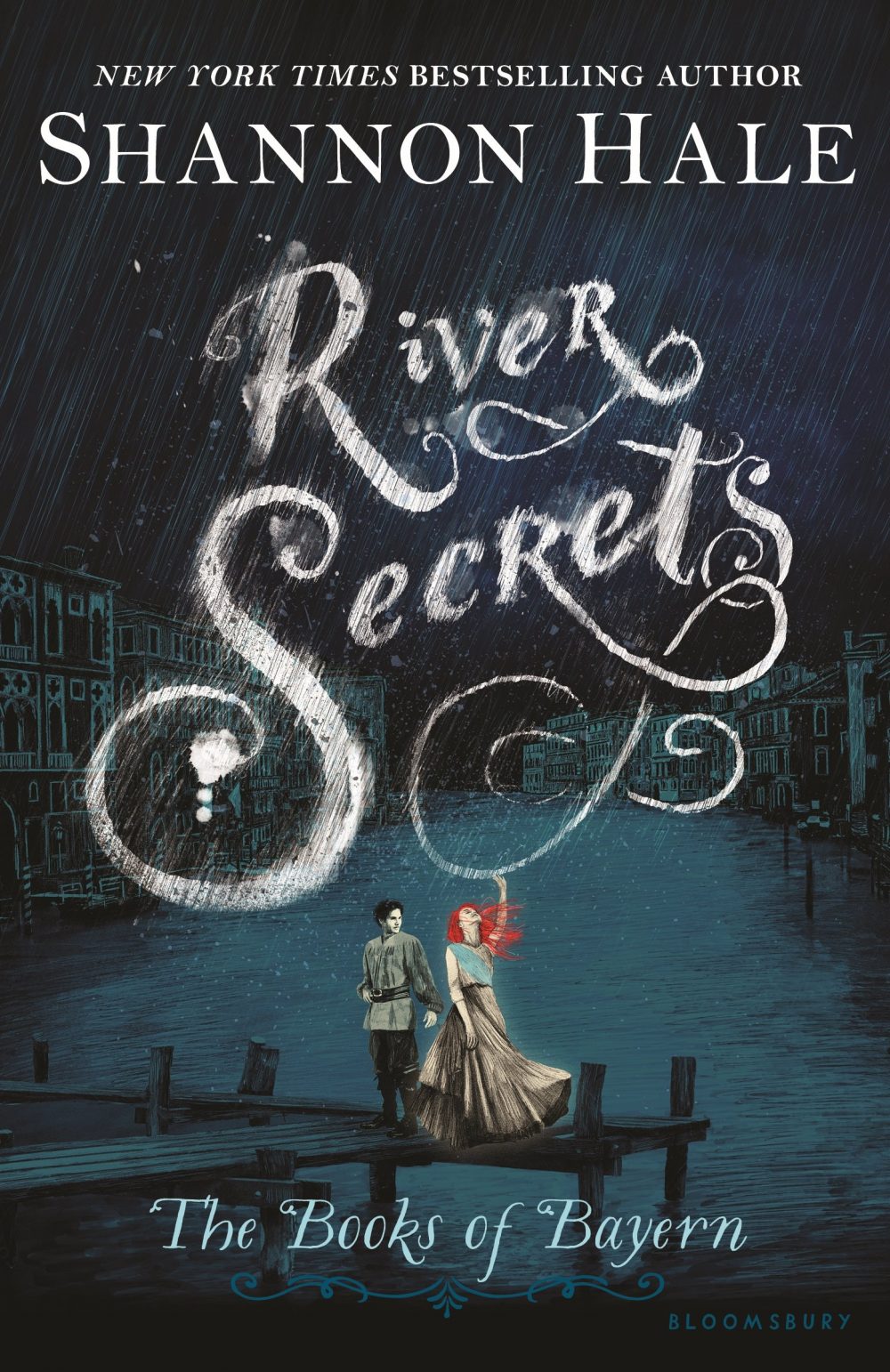 Hey, are you tired of reading reviews of Shannon Hale's books? Because I'm not at all tired of reading them. I'm only sad that the next book of hers doesn't come out for twenty four more days.
river secrets
River Secrets is the book that follows Enna Burning, which followed The Goose Girl. After the war with Tira is won (whoops, sorry, hope you've already finished Enna Burning), tension is still high and the two countries decide to swap ambassadors in order to keep the peace. Captain Talone is asked by the King and Queen to pick 20 soldiers to act as a peace-keeping/protection band to accompany the ambassador; to the shock of many, Razo is picked as one of these twenty, despite his small stature and his poor fighting skills. Razo is happy to go along, but thinks it must be mostly out of pity or simply because he has lofty friends.
Of course, Razo has some very useful skills, all of which he's taken for granted his whole life. For one, he is extremely observant; at one point, Talone quizzes him on some hilarious little details, such as which soldier wears sandals a good inch too long for his small feet. He also is a crack shot with a sling, and he has the very handy ability to make friends with practically anyone, including the Prince of Tira.
When they arrive in Tira, however, the Bayerns quickly discover that Tira is a dangerous place to be – it seems that much of the country wants to return to war. Worse, the council will be voting for or against war in just ten or twelve weeks, so it's vital that they make friends and peace quickly. Unfortunately, burned bodies keep popping up, which only aggravates the situation, since the Tirans lost the war because Enna burned thousands of the soldiers. These burnings make the Tirans think that the Bayerns aren't really looking for peace after all, and Razo worries that Enna (who is on the mission with them) is losing control of her burning abilities and burning the Tirans either accidentally or on purpose.
As the council vote draws nearer, Razo is determined to find out who is doing the burning and keep war from erupting a second time. Meanwhile, he's also both attracted to and worried by the Tiran ambassador's daughter who is beautiful and mysterious.
I just love Shannon Hale's writing. The books read so gorgeously, including River Secrets, and have such wonderful substance to them. It's not junk food reading; it's Thanksgiving dinner, without the stomach ache afterwards. I can't wait to read River Secrets and her other books to my children some day. They are just so wonderful. I'm so thrilled to have been introduced to her books and even more excited for the next book, Austenland, to come out this month.
If you liked this review of river secrets, you might also like these books: