This is one of those posts that is probably more useful to me than to anyone else (although I hope it's useful for you too!).
Doing this post every year forces me to sit down and decide specifically what we're giving each of the girls and then get things ordered.
I've never had this particular gift guide ready this early and I have to say . . . it feels GOOD.
If you're looking for real ideas for what to give your kids for Christmas this year, I hope you'll find this year's post helpful!
Here's what each of our four girls will be finding under the tree this year!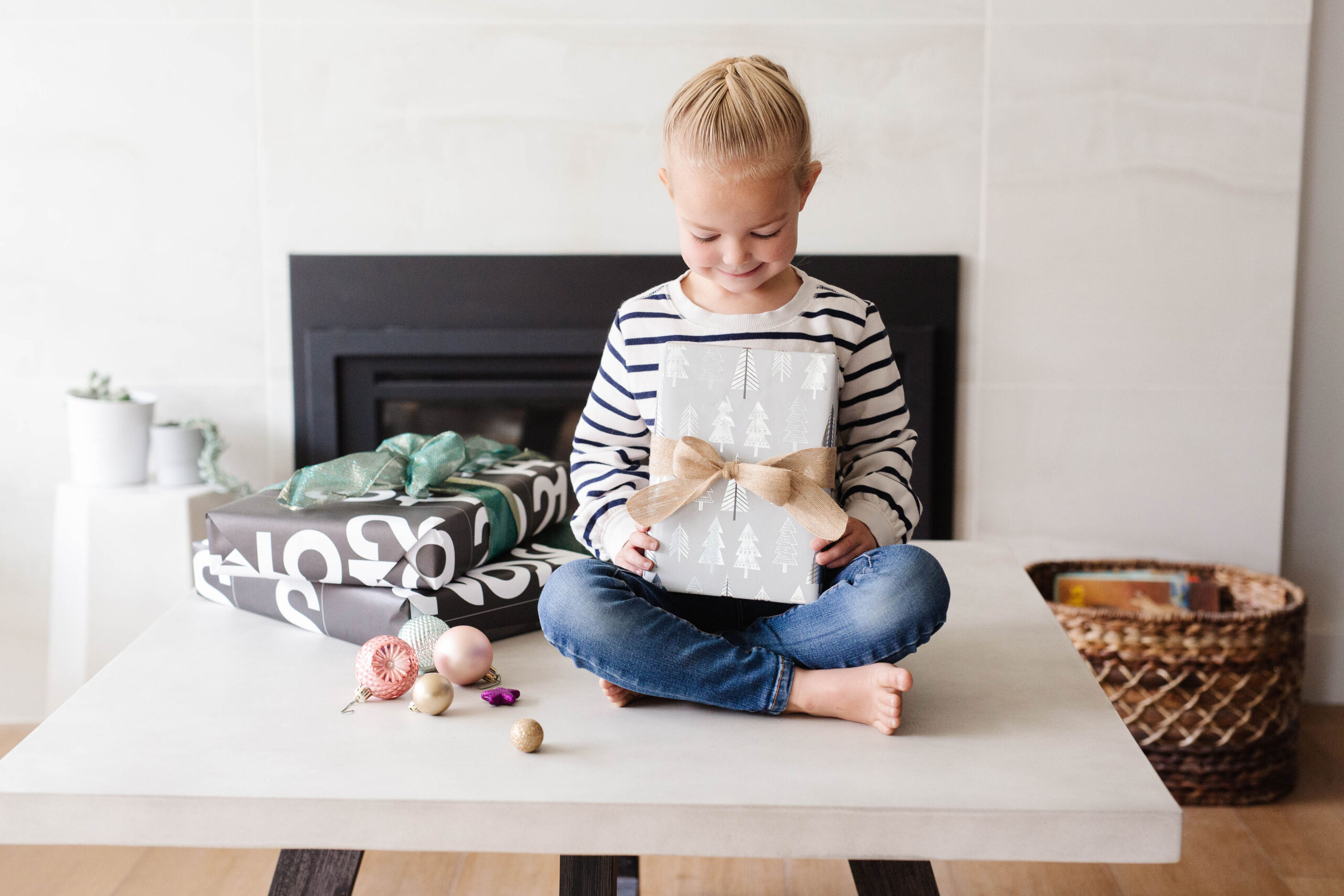 gifts for young girls
FAMILY GIFT
A FOOSBALL TABLE. We've loved our little hand-me-down pool table for the past year and we thought a foosball table would be a fun addition to our basement family room. Plus, it's nice that more than two people can play!
For Ella (who is ELEVEN and a half) 
For Ani (who just turned NINE) 
For Star (who is almost SEVEN) 
For Tally (who is almost fIVE) 
AIRFORT. Tally LOVES cozy little forts, blanket nests, or anything else special and her own. So so many people on Instagram raved about their Airfort and I can't wait for her to open this on Christmas morning!
POGO STICK. To be honest, she's a little young for a pogo stick, but there is no way she'll want to be left behind!
A YEAR OF KIWI CO. She also gets the Kiwi Crate and she definitely needs a bit of help with it, but its' fun to have her and Star doing the same projects each month. You can use the code READING for 30% off your first month of any of the Kiwi Co lines.
TIGER MUG. All the other girls in the family (plus me) have special mugs that we use any time we drink hot chocolate or eggnog or something special. Except Tally. She's really been noticing this year and when I spotted this darling mug, I ordered it faster than you can say "youngest child."
AMERICAN GIRL HORSE. Last year, we got Ani and Star horses for their American Girl dolls and Tally has been asking for one non-stop so she can play along with them. She's going to be THRILLED.
MINKY BLANKET. And one more Minky blanket for good measure.
And of course, what's Christmas without stocking stuffers? Here's what we're getting for them (and I talked more about how we do stockings in this post):
STOCKING STUFFER GIFTS FOR Young GIRLS
Gatorades. When Ella started playing soccer this summer, suddenly all the girls were VERY into Gatorade. So much so that it was on several of their Christmas wishlists this year. Wish granted.
Body Wash. Last year, Bart bought each of the girl a bottle of shower gel at Bath & Body Works and it was a SERIOUS hit. Several of the girls specifically mentioned that they hoped they'd get another one this year!
Fridge Water Bottles. In our new house, we started keeping a personal water bottle for everyone in the fridge so we didn't run through forty glasses a day and it's been great. The girls had super fancy leftover Gatorade bottles, so we figured it was time for an upgrade.
Stickers. These books of 1000 stickers for under $5 were THE most popular item on this year's $5 gift guide – of course I had to get one for each of the girls!
Beanies. We're planning to do a lot of skiing this winter, so I got each of them a thin hat to wear under their helmet to keep their ears warm!
Diamond Painting Bookmark Kit. My girls have all been VERY into diamond painting this year, so these seemed like a fun stocking stuffer.
Candy. I mean, what's a stocking without candy? I usually do special candies, including a Pez dispenser (weird family tradition), tic tacs, and Lindor balls (Ella discovered Mango ones this year when we went to New York City and she's obsessed).
Pringles. While Pez is a funny family tradition for my family in our stockings, Pringles is Bart's family's thing. I don't think it would feel like Christmas to Bart without a can of Pringles in his stocking!
I'd love to hear what you're getting your children for Christmas this year – I love seeing people's real lists!
And if you're interested, here's what we got the girls last year, in 2019, in 2018, in 2017, in 2016 and 2015!
If you liked this post about Christmas gifts for Young girls, you might like these posts too:
Photos by Heather Mildenstein