Making an annual list of gifts for readers is never ending fun for me because it's basically just finding things I would love!
And if you're here at Everyday Reading, it's a good chance these are things you would love too – from tools designed to make your reading life easier to things that celebrate your bookworm status, I hope you'll find something (or a few somethings!) that you love on this year's list of gifts for readers!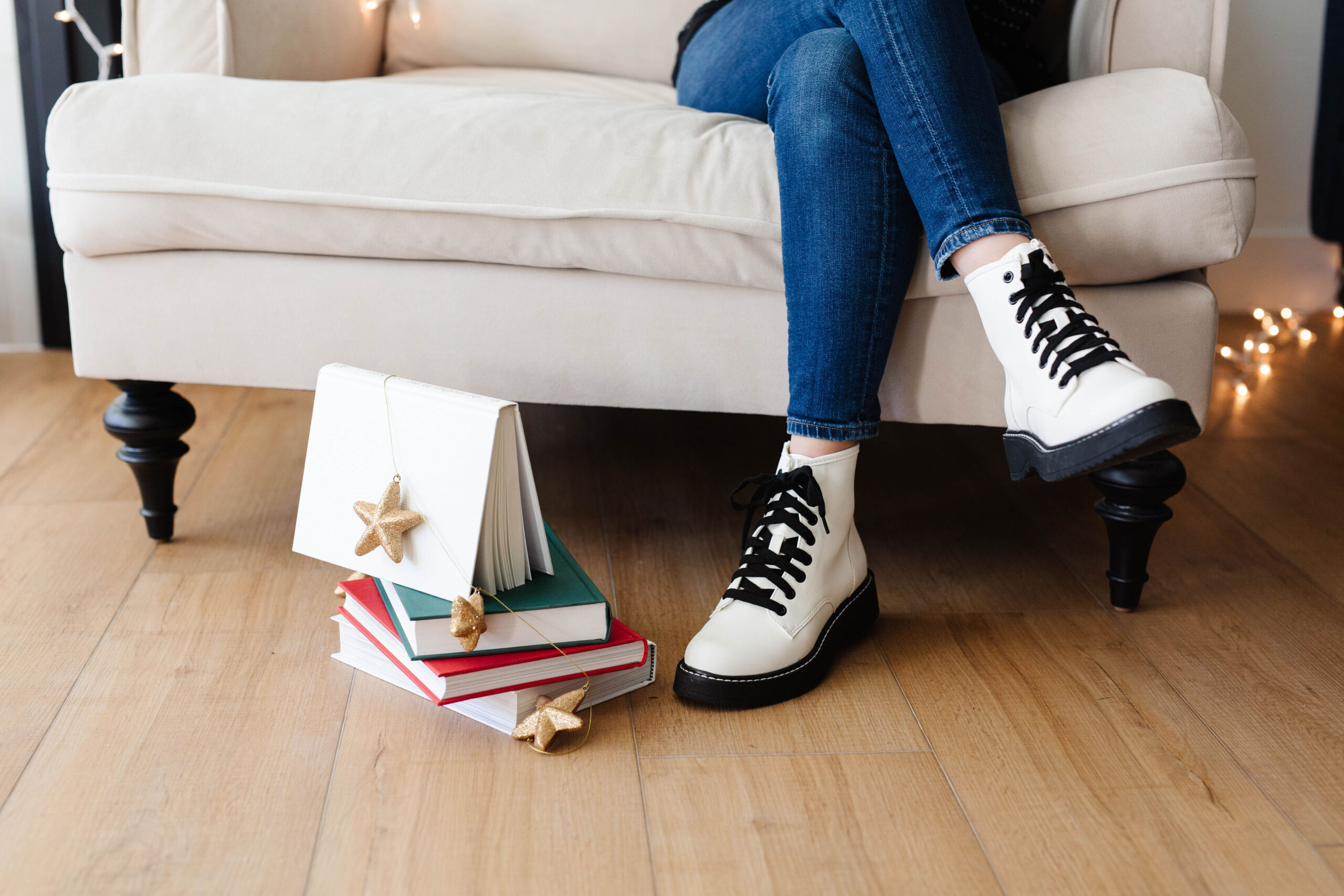 The Best Gifts for Readers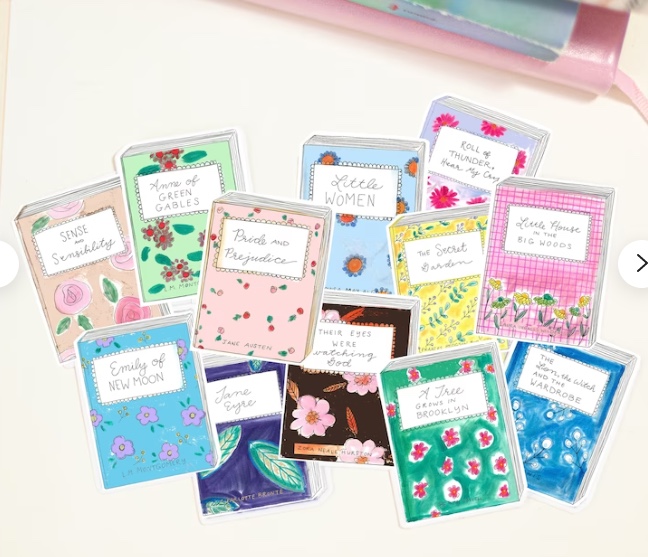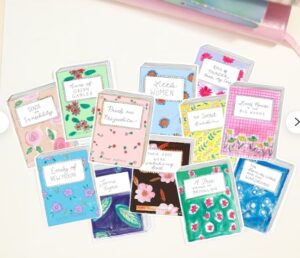 CLASSIC BOOK STICKERS
I ordered a whole set of these and gave a couple of them to Ella who spotted me opening them and begged for a few. I'm especially delighted by Emily of New Moon which is one of my all-time favorite childhood books. Perfect for popping on a water bottle or laptop – I'm obsessed!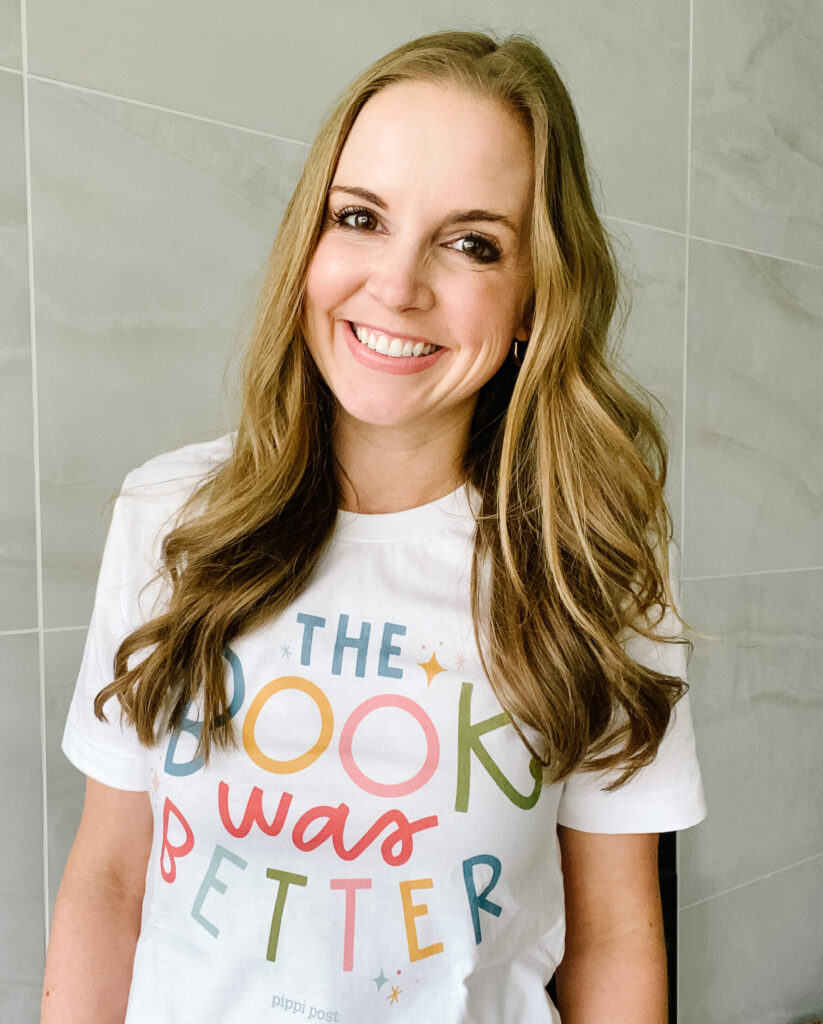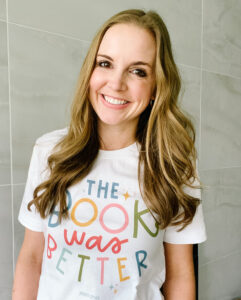 THE BOOK WAS BETTER TEE
You've probably seen me wear this a million times this year – it's so flattering and so fun. (In fact, I got a matching kid one for Ella who wears it constantly). Use the code READ15 for 15% off sitewide!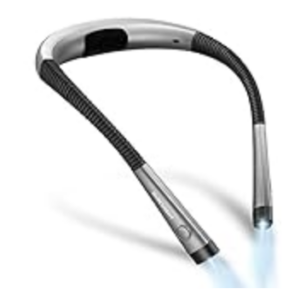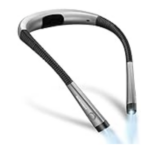 NECK BOOK LIGHT
I was SO dubious about a book light that went around your neck instead of clipping to a book, but I was 100% wrong. It makes it feel like you're living in the stone ages when you use any other ones – this one is just such a great design and so much better than anything else I've tried. I promise, you might be dubious, but it's worth a shot – more than 45,000 reviews can't be wrong. Also, I've had a bunch of questions about how it works for kids, and my 9 year old LOVES it! If you want to see other book light options, check out this post where I tried and reviewed tons of different kinds.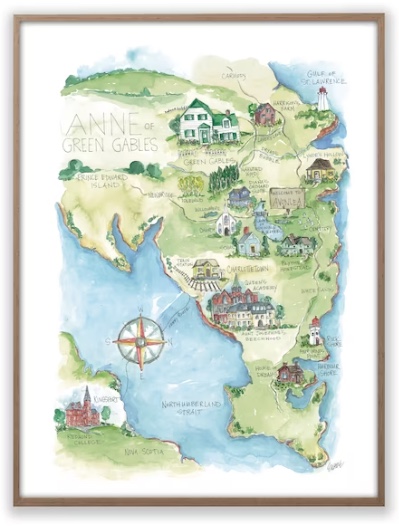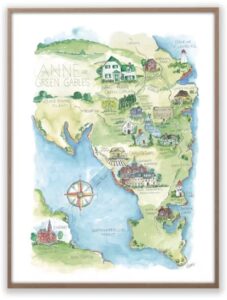 STORY MAPS
I was BLOWN AWAY when I saw these last year for the first time – they are such fun imaginings of the locations of famous books. I got the Anne of Green Gables one for the hallway outside my girls' bedrooms last year and now I'm wondering I also need the Little Women or Harry Potter ones. There are so many options, easily making it a great gift for readers!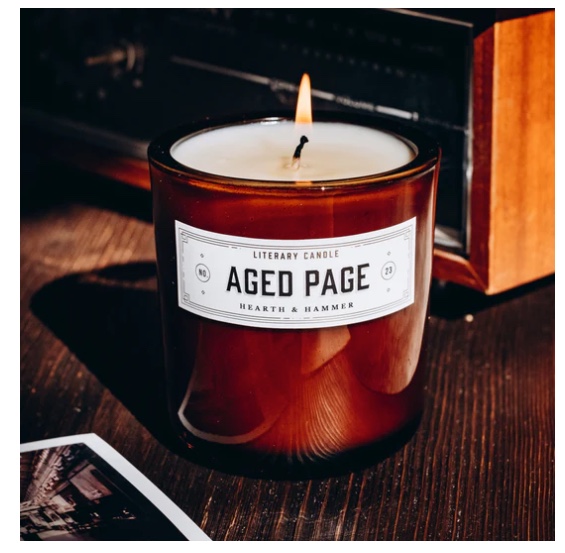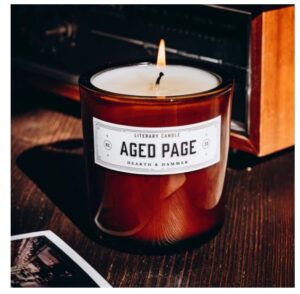 LITERARY CANDLES
Now that I live somewhere that has cold winters, I love the coziness of a candle burning and these literary themed candles DEFINITELY have my name on them!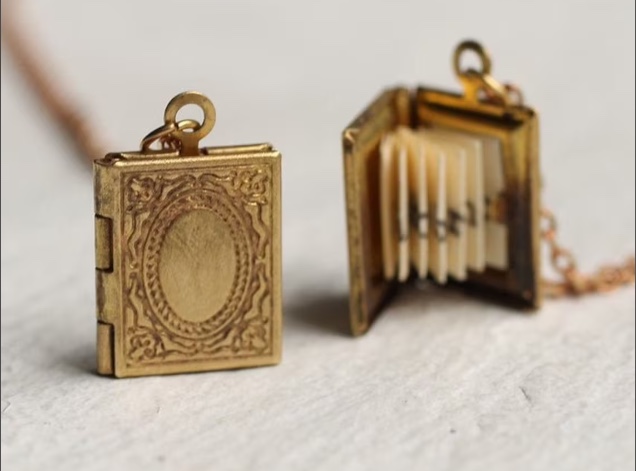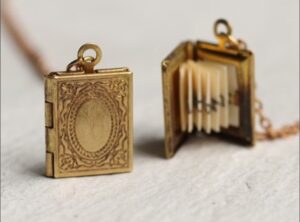 PERSONALIZED BOOK LOCKET
This is such a beautiful piece of statement jewelry – perfect for anyone who loves books and reading! This would make a thoughtful gift for every bookworm on your list!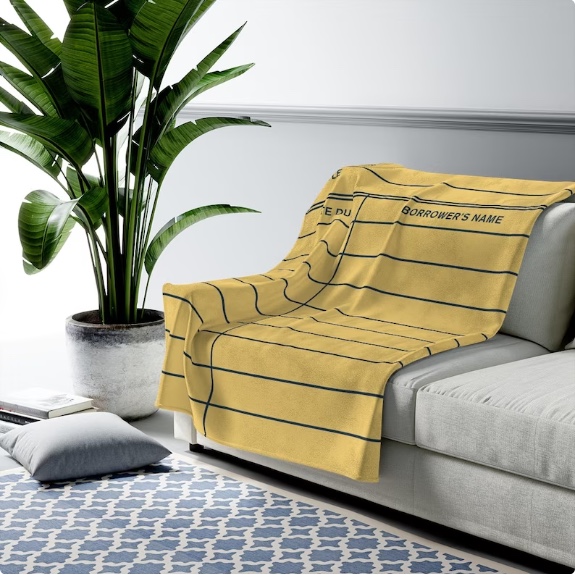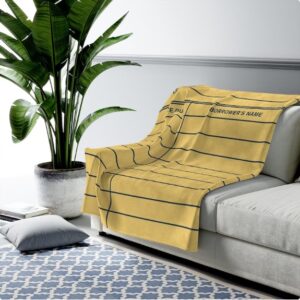 LIBRARY CARD BLANKET
One of my daughters has a blanket that looks like a giant package of ramen noodles. This is MUCH more up my alley – how fun is this cozy blanket that reminds you of the library due date cards of yesteryear?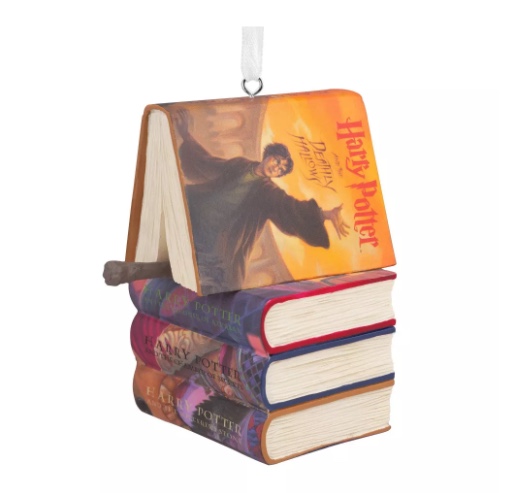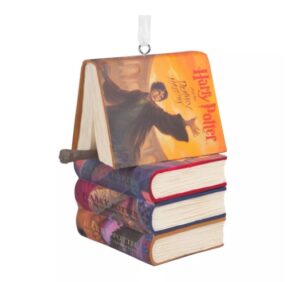 HARRY POTTER BOOK ORNAMENT
If you love Harry Potter, this ornament with a stack of four of the original books has your name all over it! The addition of the wand is a special touch!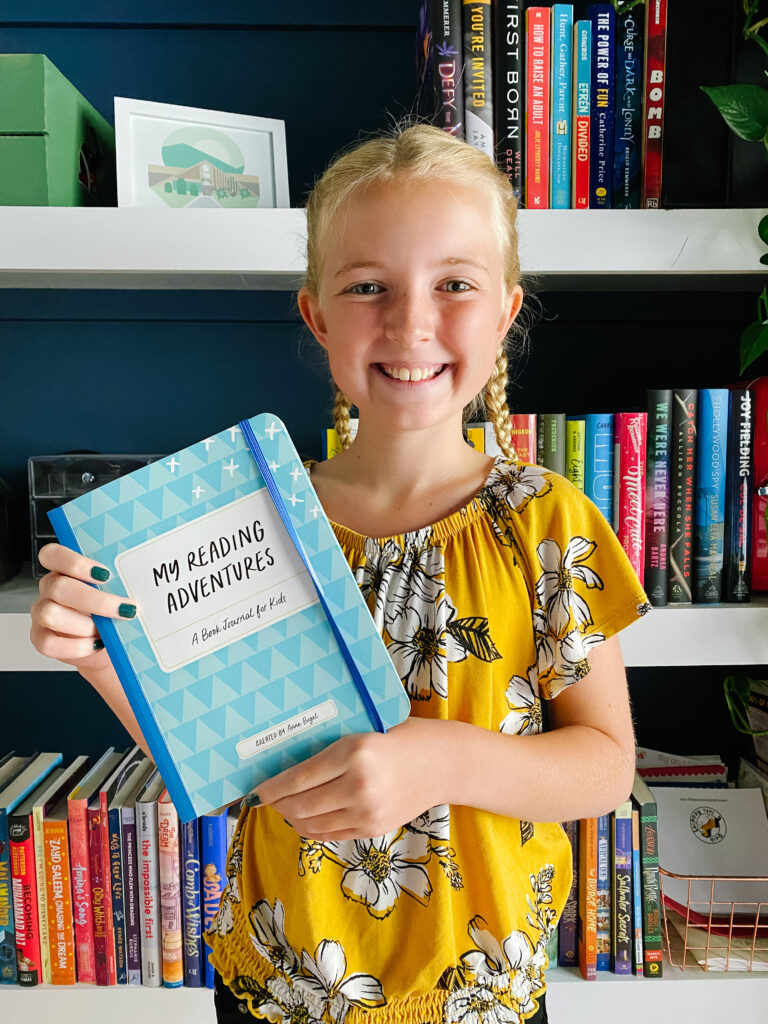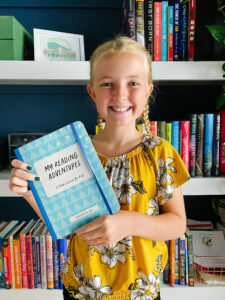 KIDS READING JOURNAL
I included Anne Bogel's adult reading journal on last year's Book Lover's gift guide and I'm thrilled that this year there is a kid's version to include. I have a whole post walking through what it includes here – it's such a fun way for a child or tween to track their reading!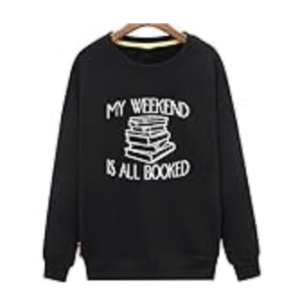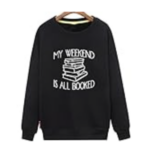 MY WEEKEND IS BOOKED SWEATSHIRT
Nothing better than a cozy sweatshirt and a stack of good books for a perfect winter weekend!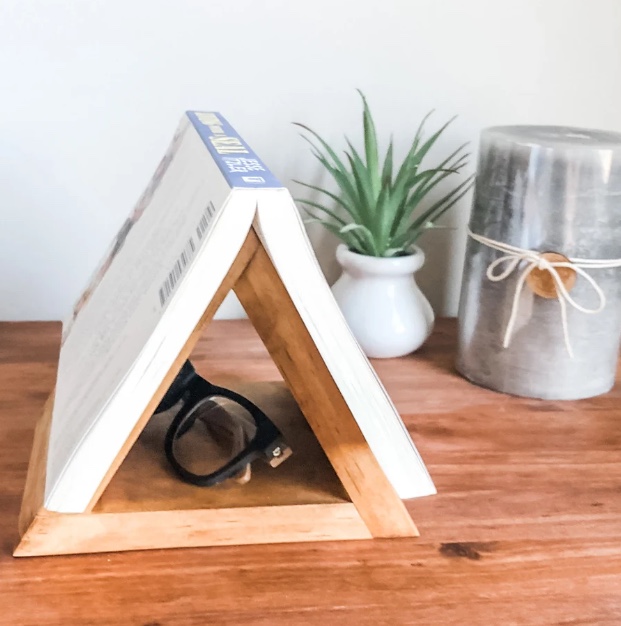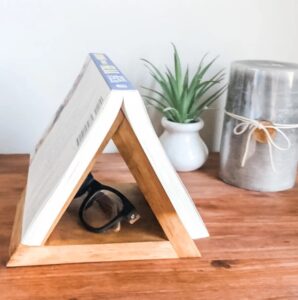 SAVE YOUR PLACE NIGHTSTAND BOOK HOLDER
No bookmark? No problem with this clever (and beautiful!) book holder that saves your spot and turns your book into a piece of art!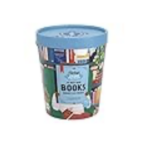 50 MUST-READ BOOKS PUZZLE
I did the Travel puzzle from this brand earlier fall and absolutely loved it, and I've had my eye on this book version since then. Perfect for cold evenings inside during January and February and I put it on my own Christmas wishlist this year!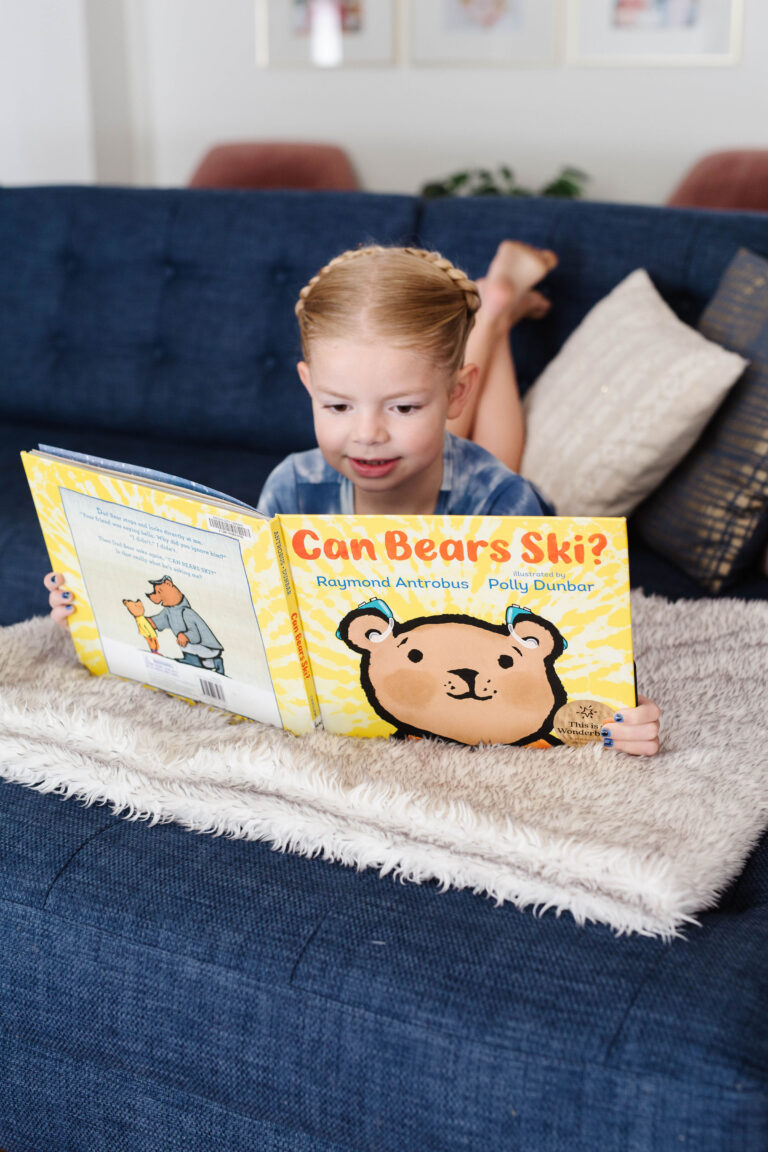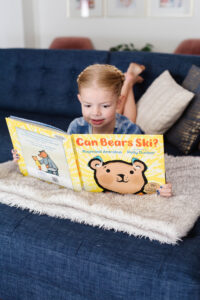 BOOKROO SUBSCRIPTION
If you're looking for a children's book subscription this holiday season, you can't beat Bookroo. They do a great job picking lesser known, but fantastic books (we've found many new favorites) and the thing that's really fun is that they do their own editions with rainbow spines so as your collection grows, your book spines are all matching and form a rainbow – it's so pretty! They have a board book subscription, a picture book subscription, a junior chapter book subscription, and a middle grade chapter book subscription so there's something for every child. Use the code JANSSENREADS for 15% off any of their subscriptions.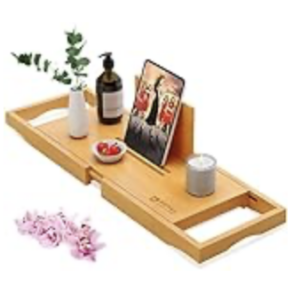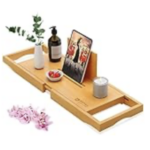 BATHTUB READING CADDY
If you love reading in the bathtub, this is for you! Perfect for all the things you want at hand in the tub but don't want to get wet!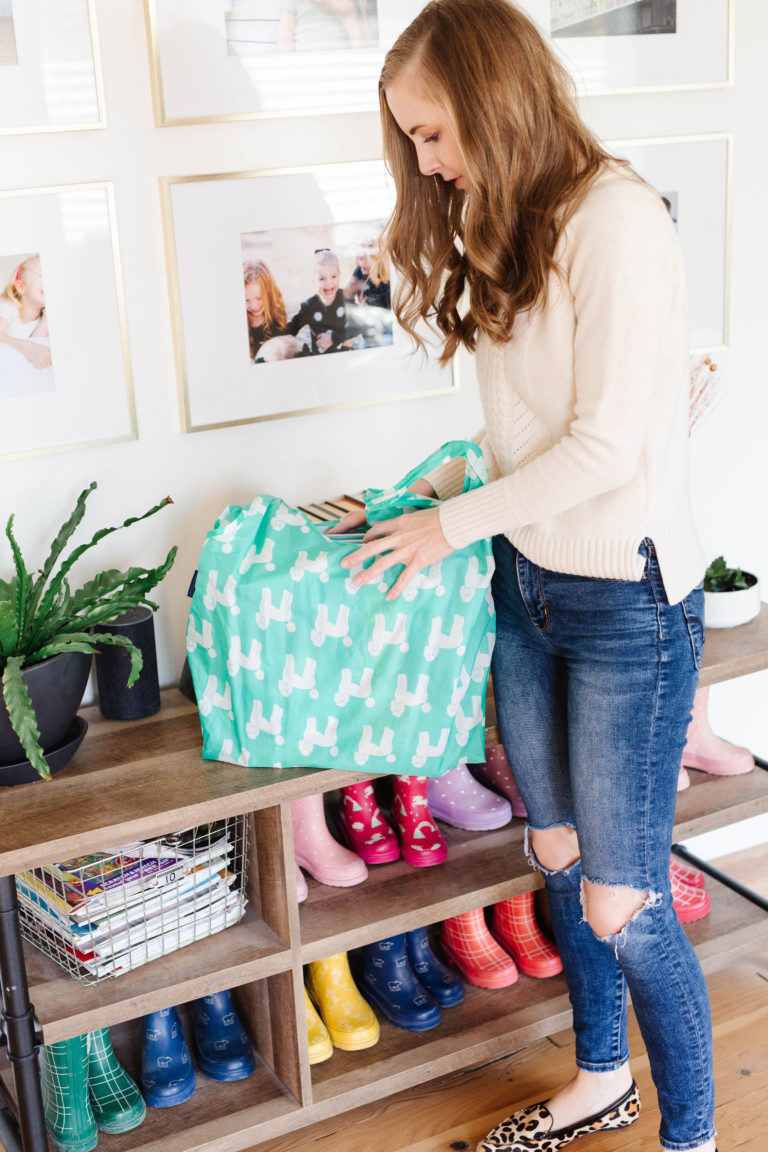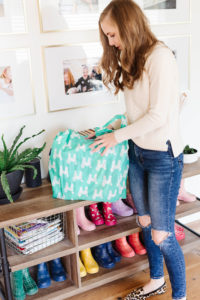 LIBRARY BOOK BAG
I wrote a whole post about my favorite library bag here – it comes in all sorts of colors and patterns, holds a million books (I like the standard size best) and can hold up under the weight (and sharp corners) of any library books you throw at it! Mine is about six years old and still looks brand-new, with zero wear and tear. And this is from someone who routinely shoves at least 25 books into it.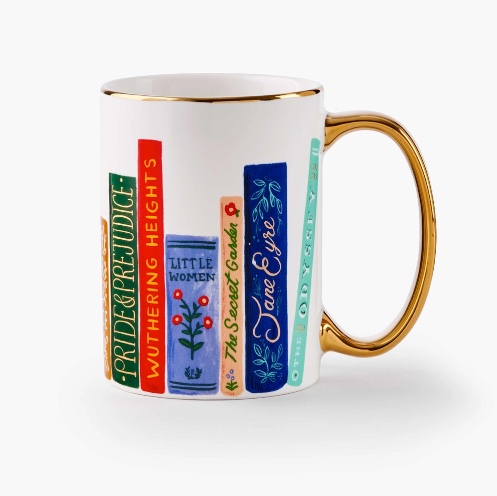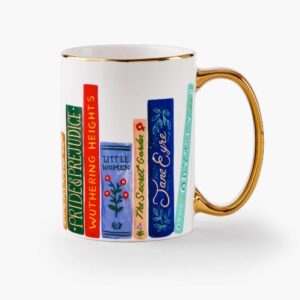 BOOKSHELF MUG
I love a beautiful mug and this one by Rifle Paper Co is stunning! You could probably put sludge in here and it'd taste better, just because of how pretty the outside is!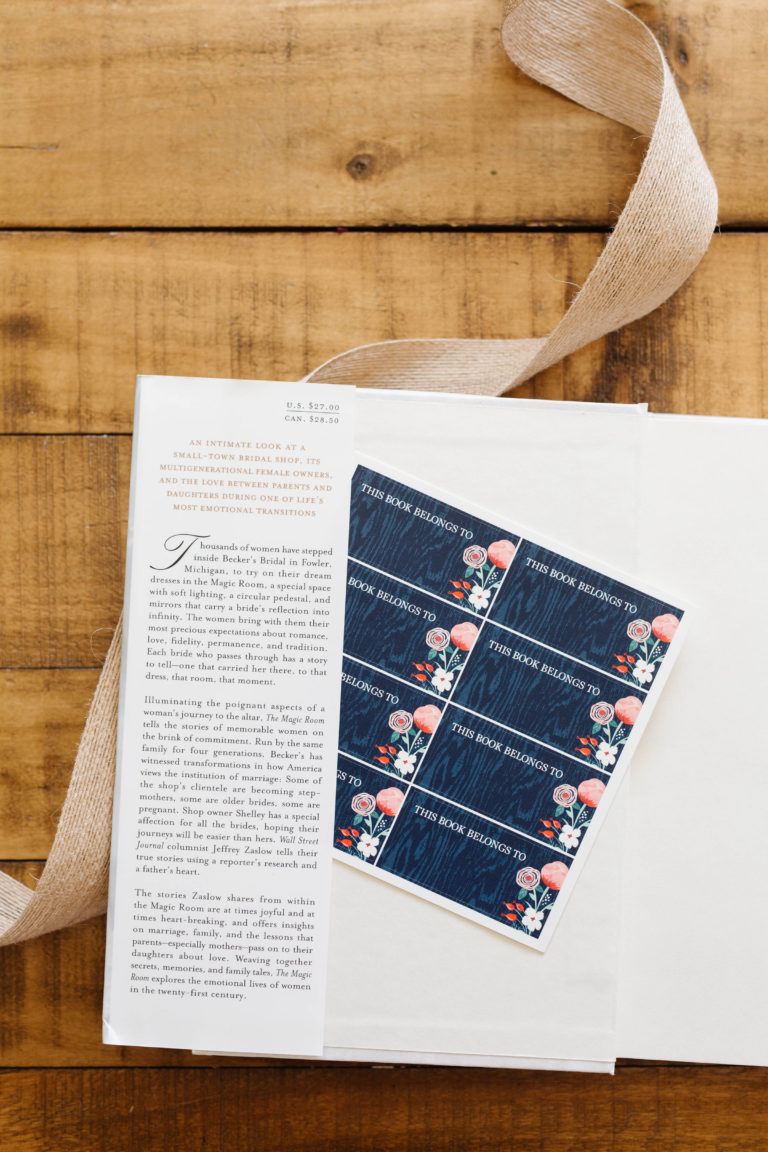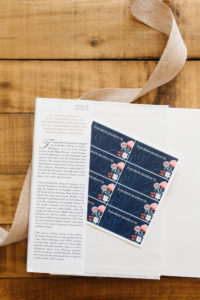 CUSTOMIZED BOOK PLATES
These are such a fun personalized gift that cost almost nothing! They're great for any book lover in your life, for a teacher or the members of your book club. Just whip up a few and add them to your Christmas card order! Use the code ERLABELS which will let you buy one set and get a second set free (which makes it $3.50 for a set of 24 stickers) and here are detailed instructions about how to make them.
You can see the past few years of my Book Lovers Gift Guides here – so many other fun gifts for readers in your life!
if you liked this post about gifts for readers, you might also like these other posts: