Last fall, I did a whole post about Anne Bogel's reading journal called My Reading Life. It's a really delightful and beautiful way to track your reading and so I was thrilled to see her release a child's version this summer.
It's called My Reading Adventures and when I passed it along to Ella, she was over the moon about it.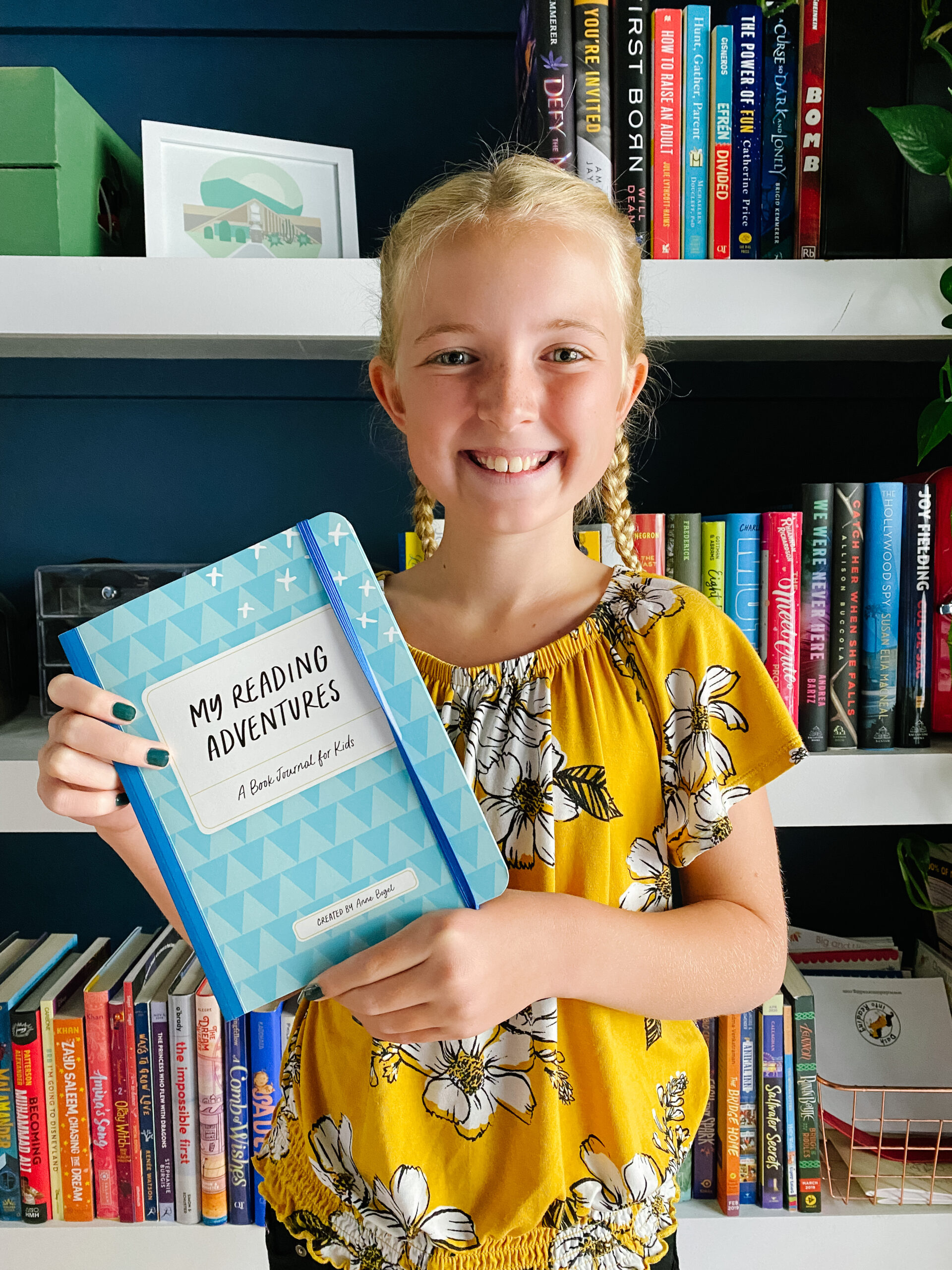 A Reading Journal for Kids
The children's edition is larger than the adult one and has a soft cover rather than a hardback.
Like the adult reading journal, there is a daily reading tracker in the front, pages to review 90 different books (each page lets you mark down not only the title and author, but your rating, how it made you feel, your favorite quotes, and where you found it, among other things).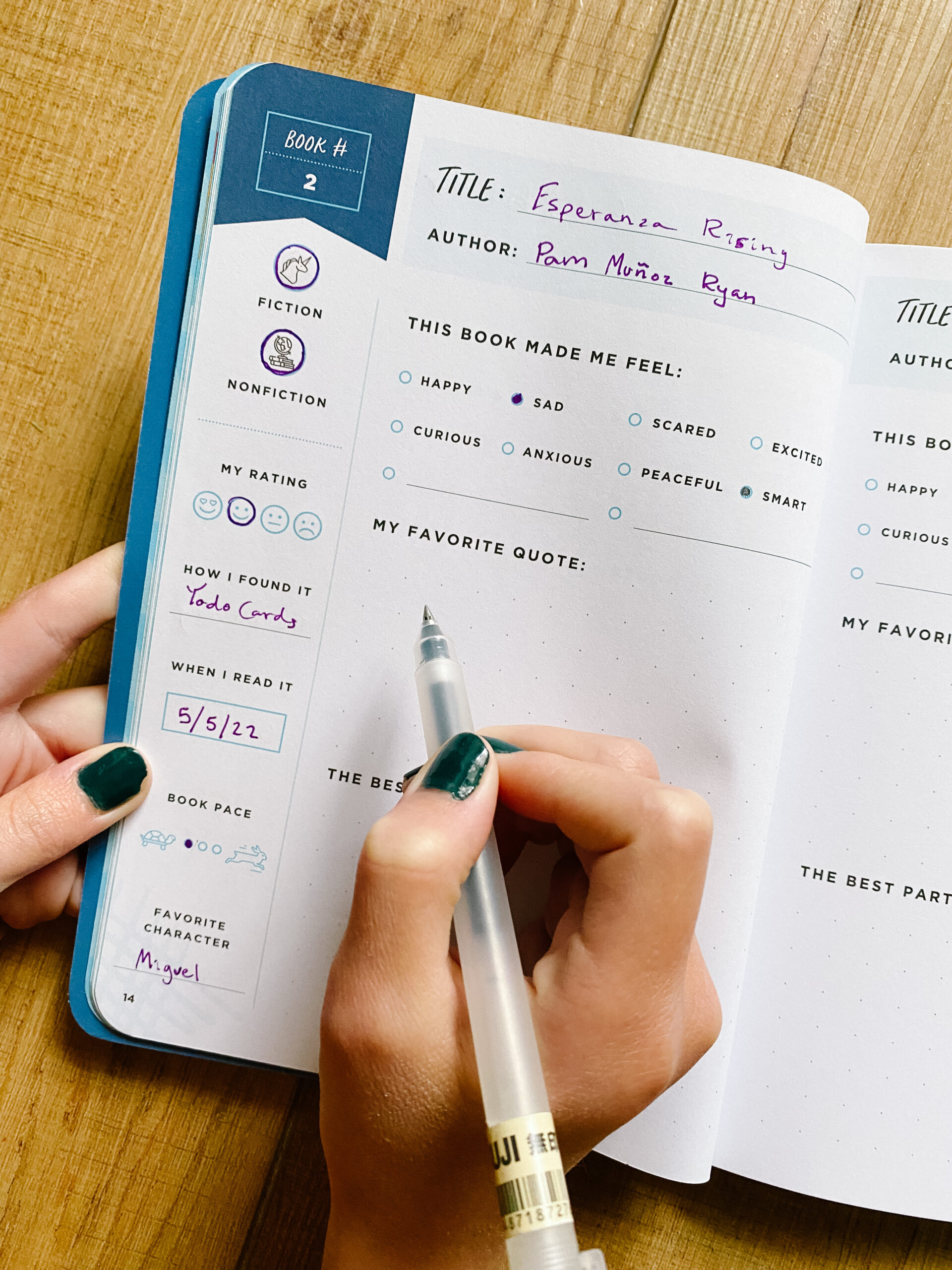 Other pages let you design your own book cover or explain how a story arc works and how to watch for it as you read.
There are also book lists ranging from mystery and fantasy to school stories and illustrated series.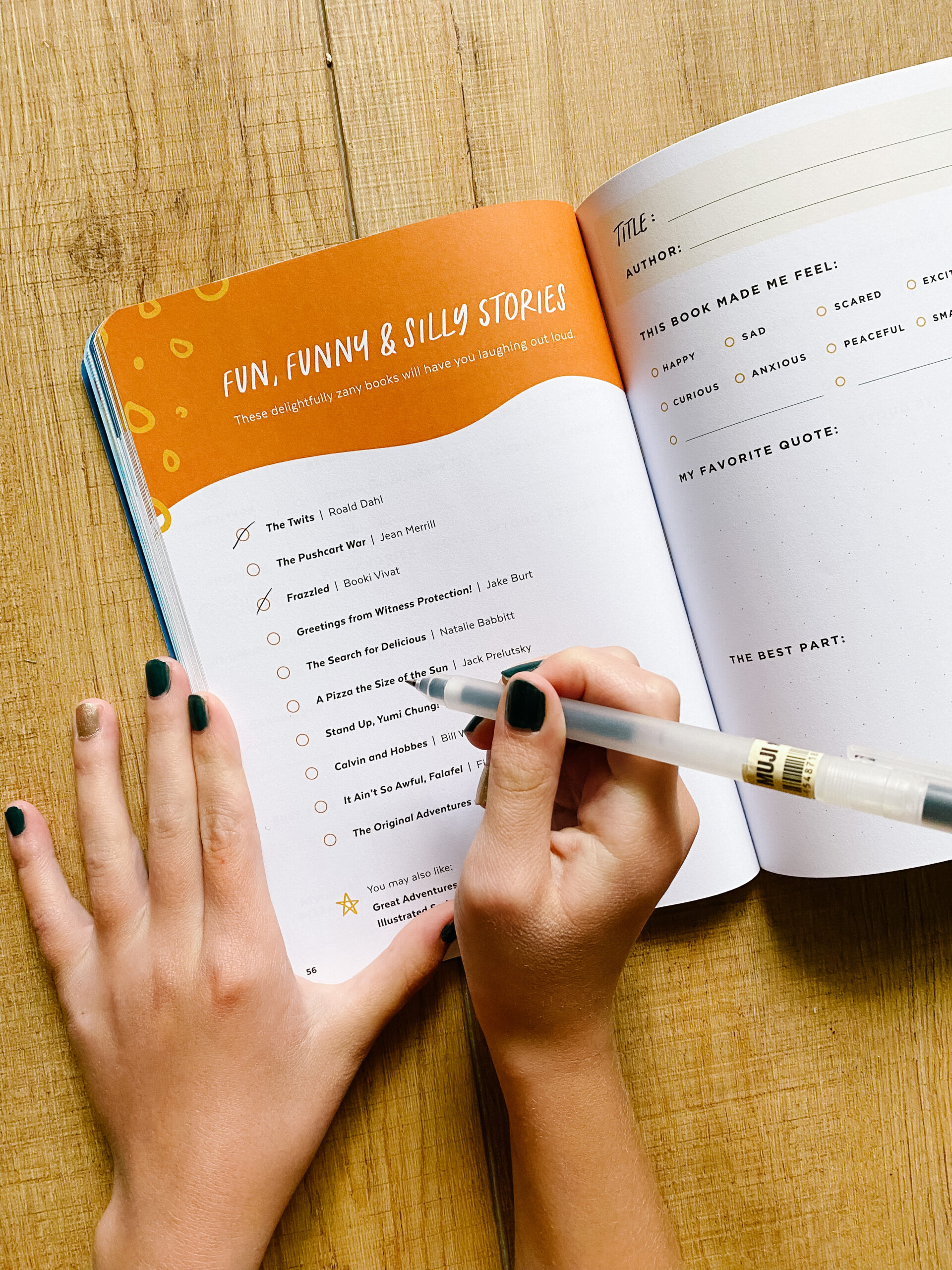 At the back of the book, you can list books you want to read, plus your all-time favorite books.
And, as you'd expect from anything Anne does, there are some really delightful extra touches – I LOVE the library due date card and pocket in the front, and there is an elastic band along the back that keeps the journal closed when you're not using it.
Whether you have an eager bookworm or a child who could use a little extra encouragement, this is an absolute delight and would make a perfect gift or fun way to mark the beginning of the school year.
And if you have any questions about this reading journal for kids, leave a comment below and I'm happy to help!
If you liked this reading journal for kids, you might like these posts: