This post is sponsored by Tuesday Morning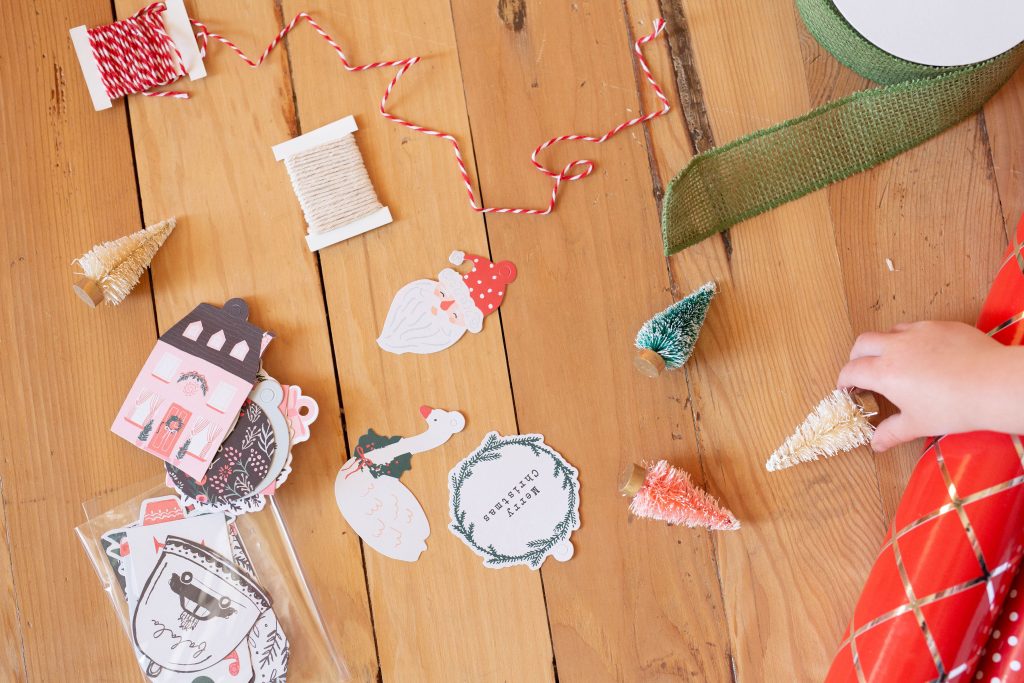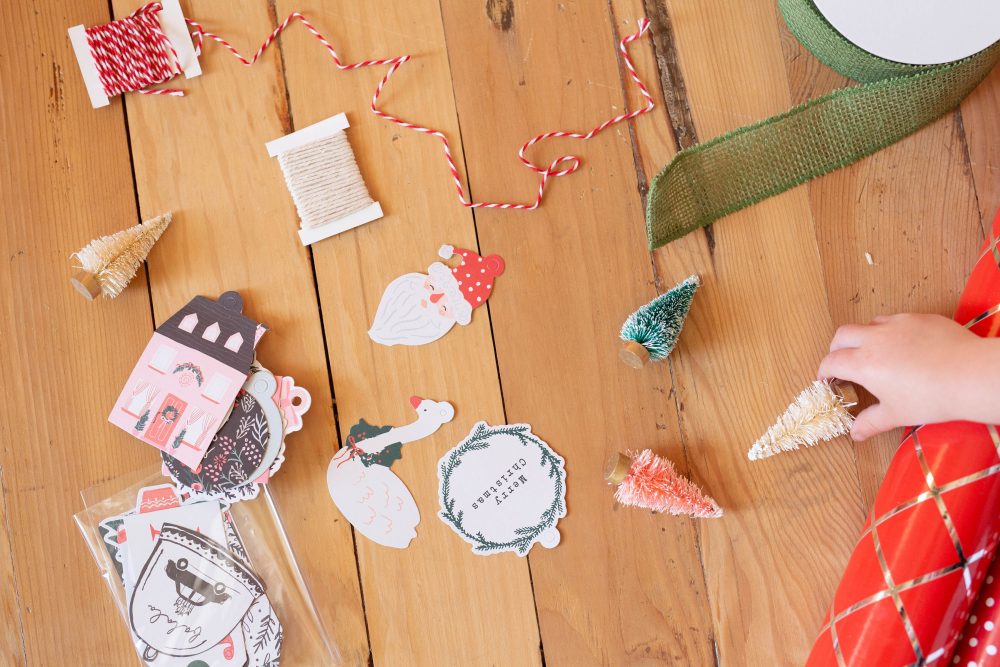 Do you like wrapping presents or is it a part of the holiday that feels like a big hassle?
I personally love wrapping presents and have since I was a little girl – in fact, I'd beg my mom (who doesn't particularly love wrapping) to let me help with the gift wrapping whenever a birthday or holiday rolled around.
I picked up all my wrapping paper and supplies (tags, tape, etc) at Tuesday Morning a few weeks ago and was totally blown away by how many fun options they have. How CUTE are those little gift tags in the photo above? They came with the twine and the whole pack was under $3.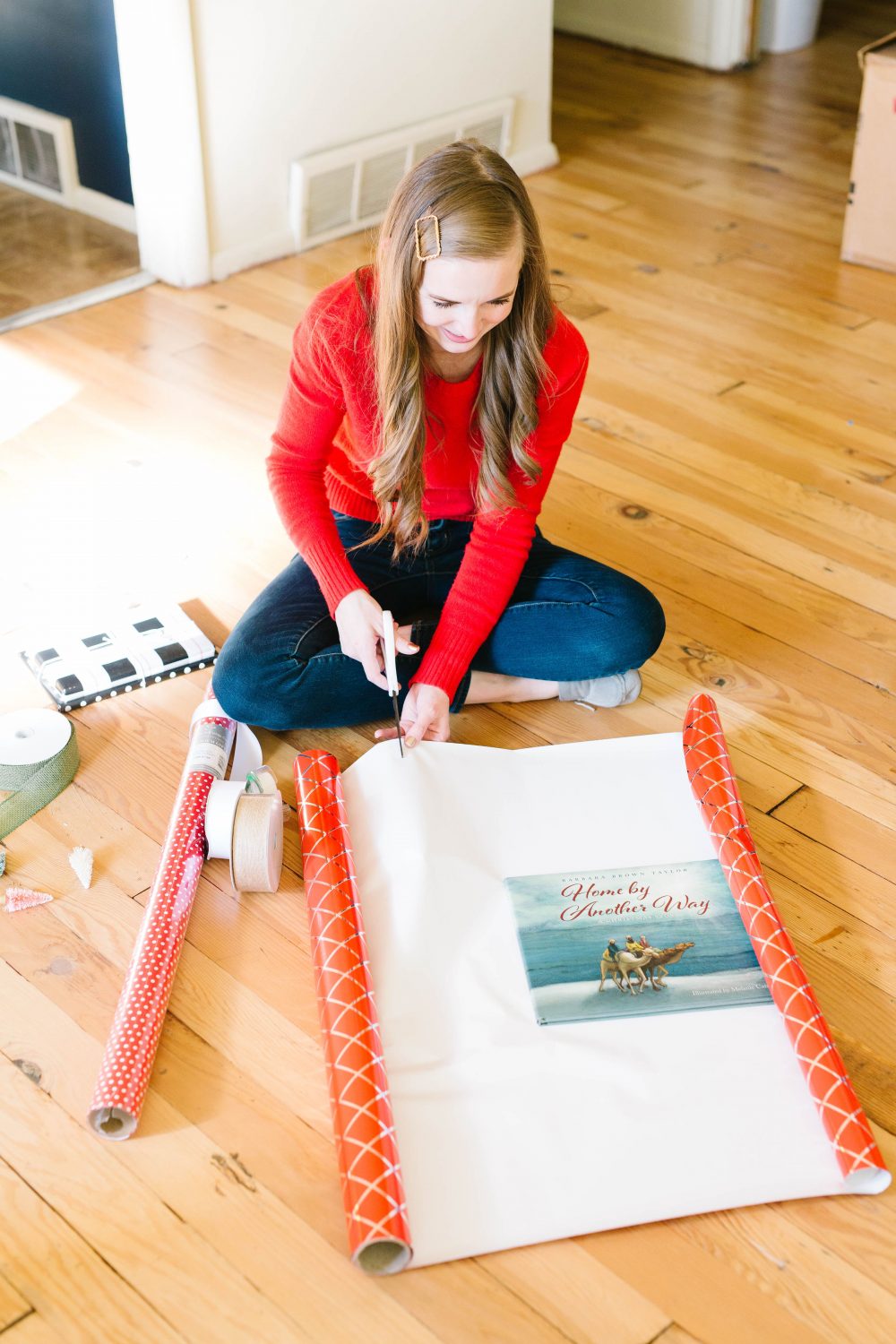 Whether wrapping presents is one of your favorite parts of the holiday (that's me!) or a part you just want to quickly wrap up (oh yes, that pun was so intended) to get to the good parts, I hope these tips will help!

6 Tips for Wrapping Presents
Pick a couple of coordinating wrapping papers. My mom was always super good at this and it was one of those special little touches that made the holidays seem extra magical. She'd pick 2-3 wrapping papers that all looked good together and then use those exclusively for the holiday – it made everything look so put together under the tree! Tuesday Morning has a great selection of wrapping paper and you can mix and match to your heart's content.
Have all your wrapping supplies on hand. There's nothing worse than trying to do a task and having to keep interrupting it to go get something you forgot. I have a box with all my ribbons, tags, tape and scissors in it so I can just grab it and my wrapping paper and know I can wrap every gift from start to finish. Plus, then it's very easy to put everything away at the end.
Do your gift wrapping in batches so it's not so overwhelming. My mom always dreaded Christmas Eve after we'd gone to bed and she had hours of wrapping ahead of her. I try to do mine in batches, usually 1-2 times per week once they start arriving. Even for someone like me who enjoys wrapping gifts, I don't want to spend four straight hours doing it. I wrap 4 or 5 gifts and then come back a week later to do a few more. You'll be SO GLAD you did on Christmas Eve when you can go to bed at a reasonable time.
Multi-task. The thing about wrapping presents is that it does NOT take a lot of brain power. So it's the perfect activity to do while you're watching a show or listening to an audiobook.
Make sure to label everything right away. There's nothing worse than a beautifully wrapped present. . . that you don't know who it's for. Make sure to add the gift label right away. I picked up a bunch of both tie-on tags and sticker tags at Tuesday Morning in the stationary section and they are the perfect finishing touch that makes sure I don't have to UNWRAP a gift to figure out who the heck it's for.
Use fun names on the tags. This is a fun tradition we've borrowed from my parents of using funny names on our tags. It might just be a famous couple "From Han Solo to Princess Leia" when it's a gift from husband to wife or it might have something to do with the contents of the gift (say for a pair of new Nike running shoes, "To Bart, Love Phil Knight"). It's just an extra little bit of whimsy that adds a lot and I have so many memories of Christmas mornings trying to figure out who a gift was from and what it might be under the wrapping paper.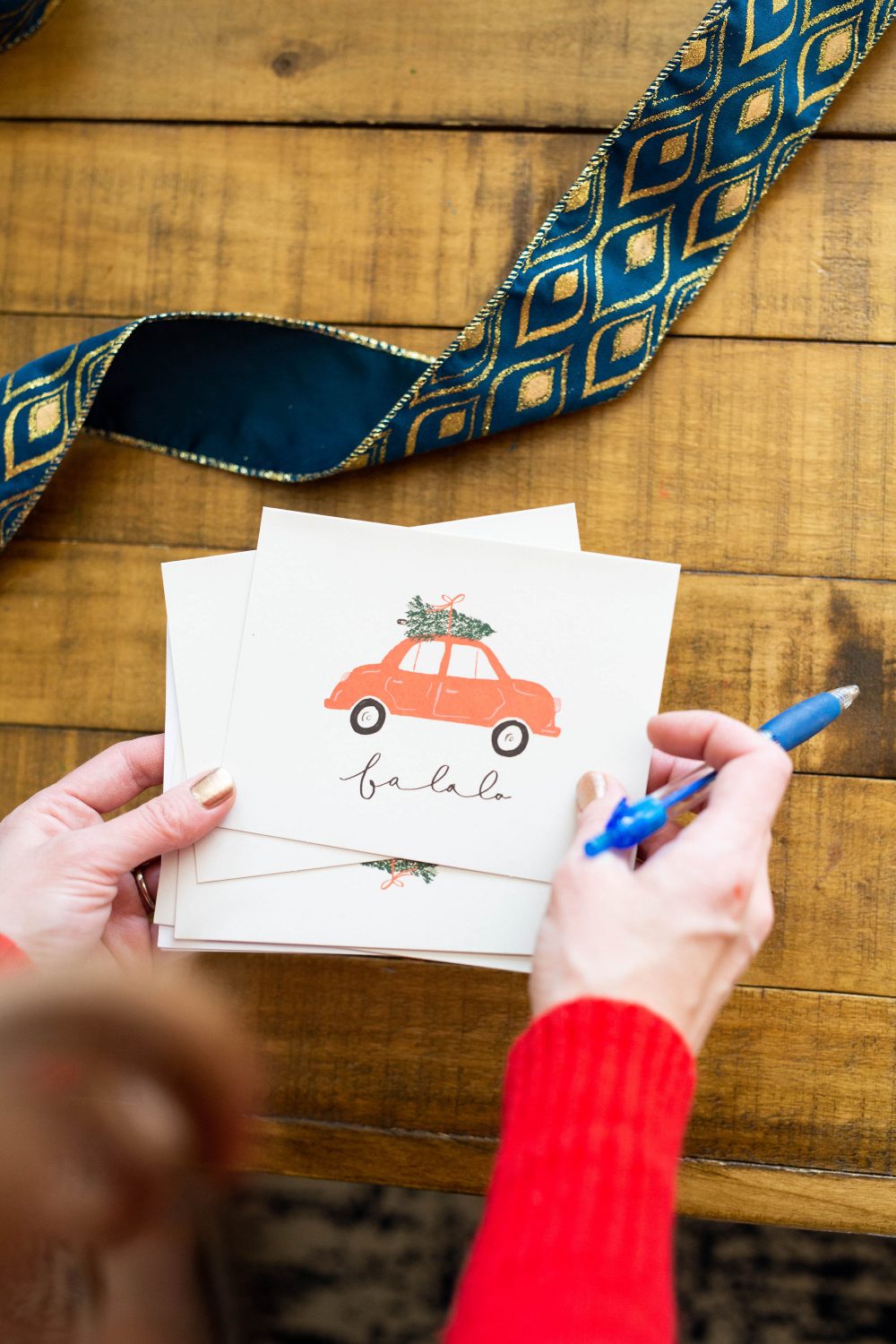 Any other tricks for making gift wrapping a little more manageable and fun?
You can find all the wrapping supplies you need at your local Tuesday Morning (use the store locator here!) – it's almost as fun as buying the presents themselves!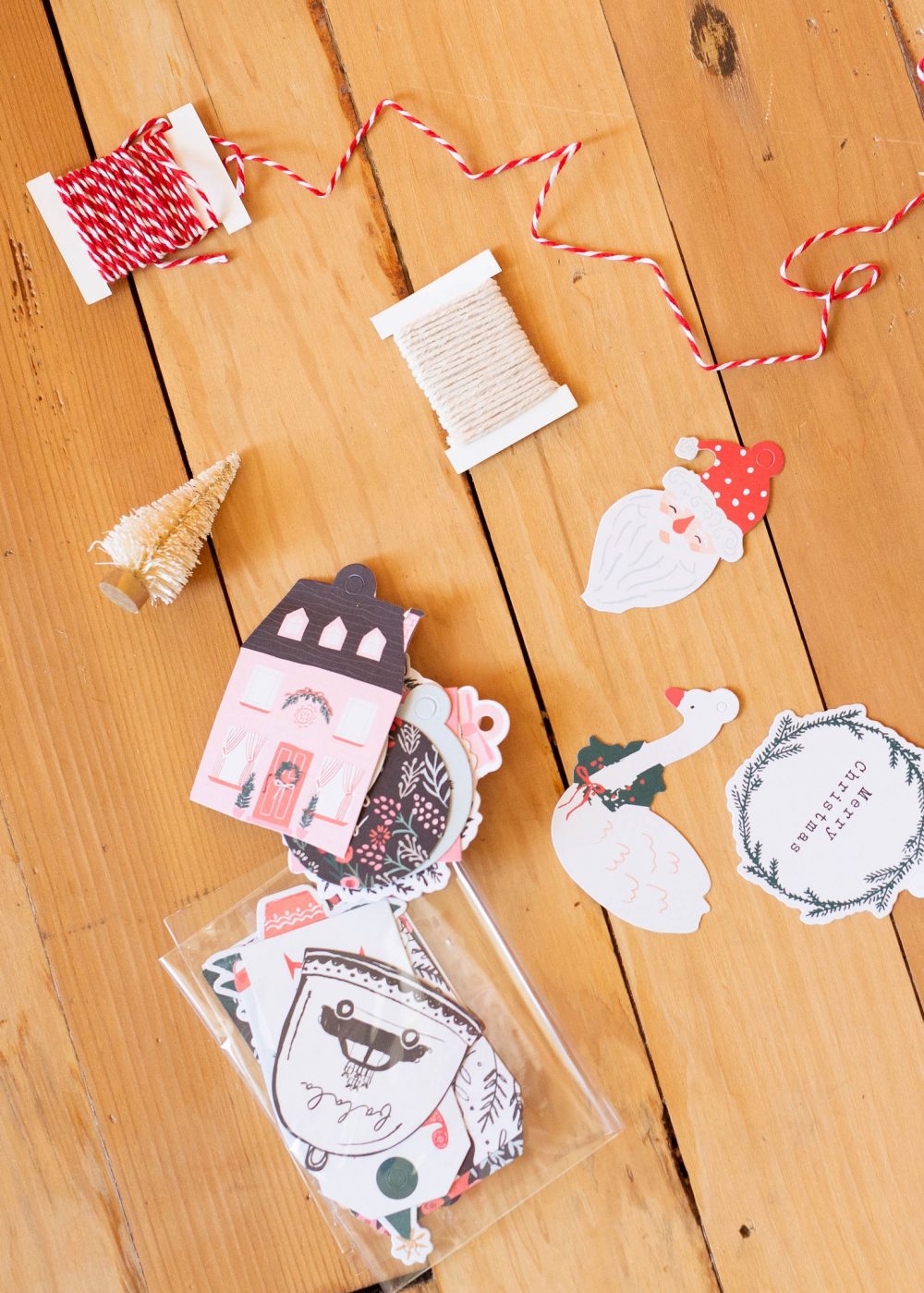 Photos by Heather Mildenstein