Alternate title: The Biscuit Recipe that Can Salvage Any Dinner for Bart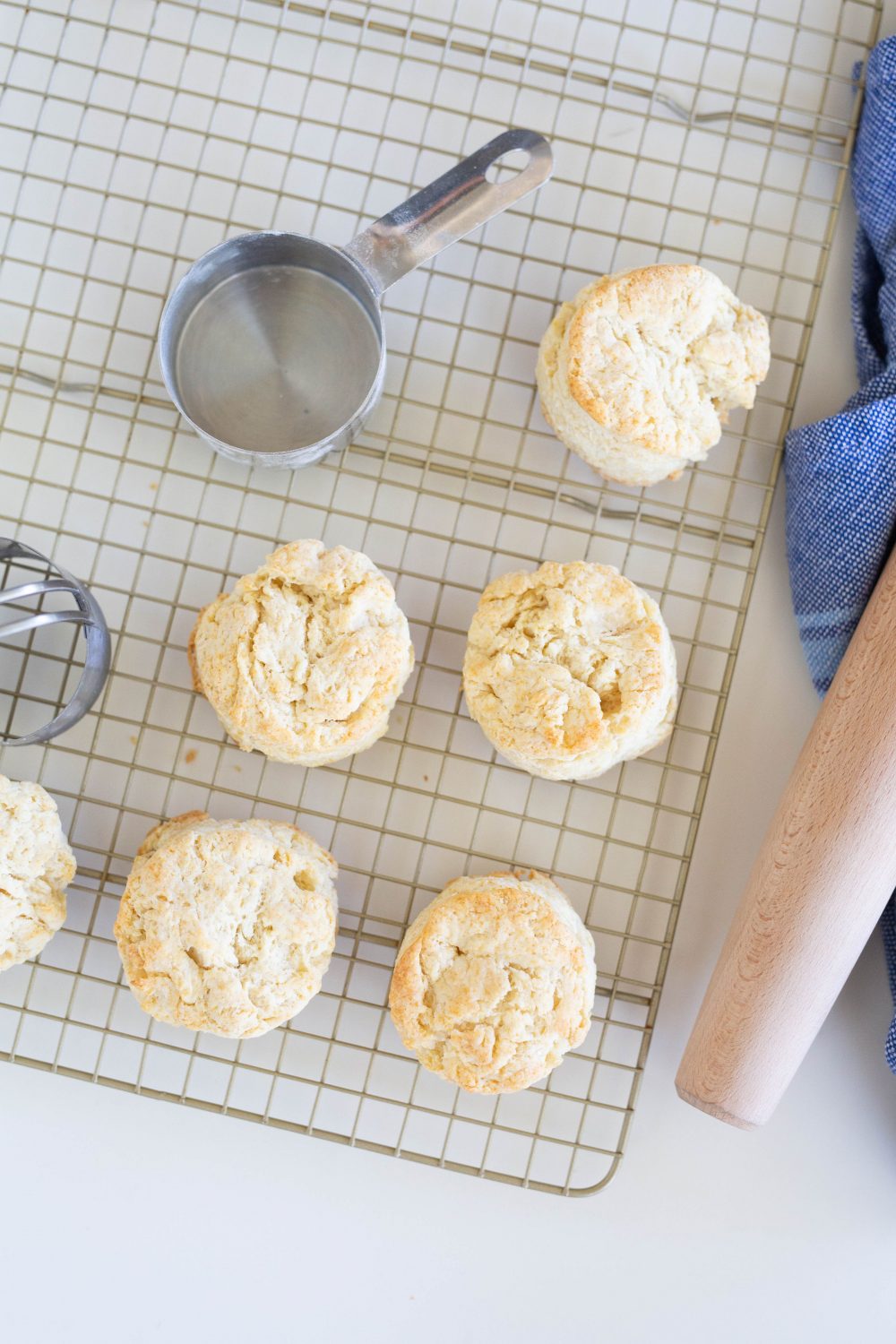 Back in 2012, we belonged to a CSA in Austin, which meant that sometimes I made things for dinner that no one really wanted to eat.
Case in point: One night, I made broccoli soup for dinner and served it with an arugula salad, two things that are NOT high on Bart's list of favorite foods, but the CSA gaveth and the CSA demandeth that we eat broccoli and arugula.
Bart had been a fan of this biscuit recipe for years before this, but I'm not sure he every loved them more than he did that night when they were the only part of dinner that he didn't have to choke down.
Except for these brownies, I'm not sure there is anything I make that Bart loves more.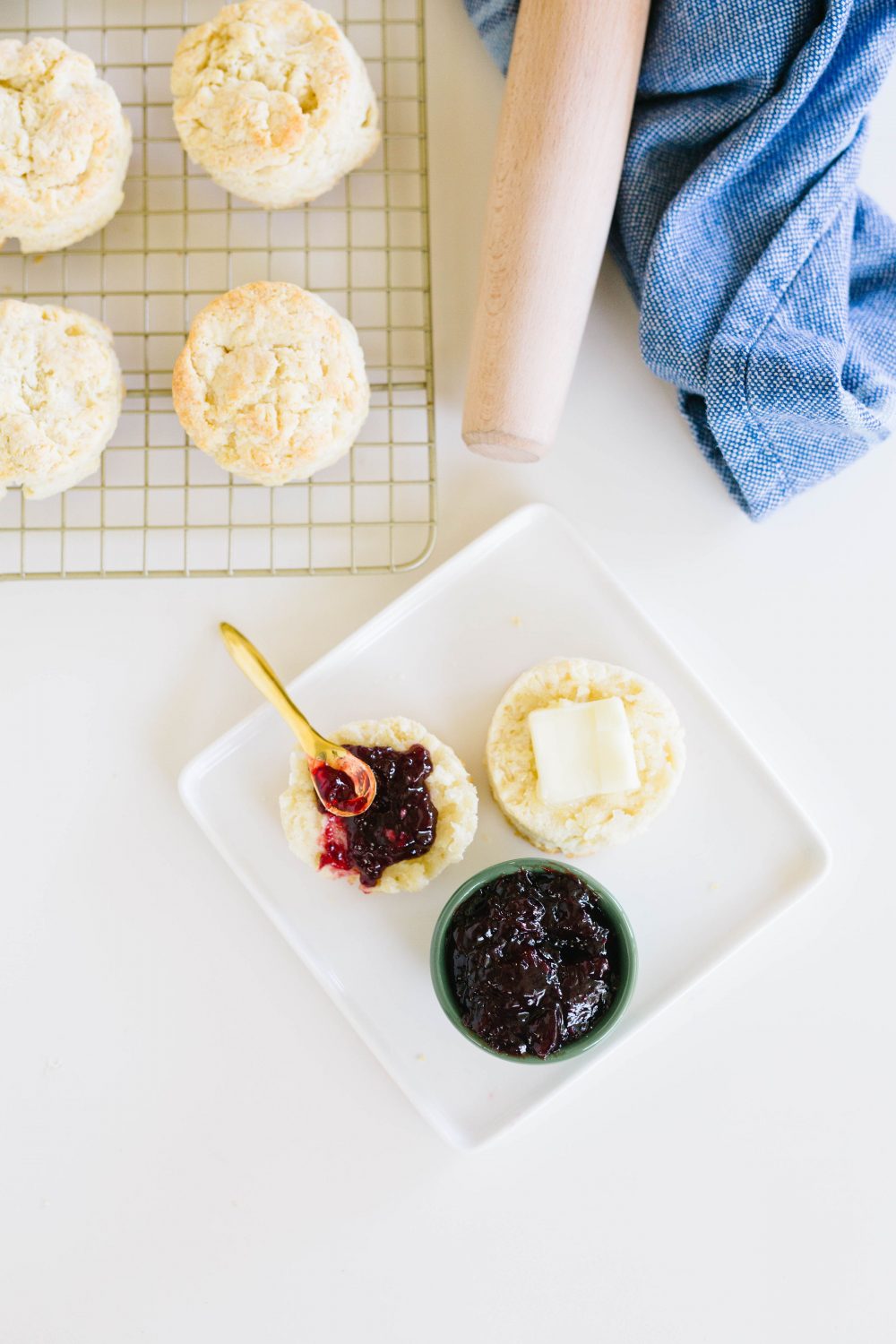 And they really are TREMENDOUSLY good biscuits. I've made plenty of other biscuit recipes and never had anything come even close.
And a biscuit out of a can? Not even in the same universe.
I mean, these biscuits have six ingredients. It takes one bowl. The only negative to this biscuit recipe is that there is no can to make a cool popping noise when you break it open.
But you can move past that, can't you?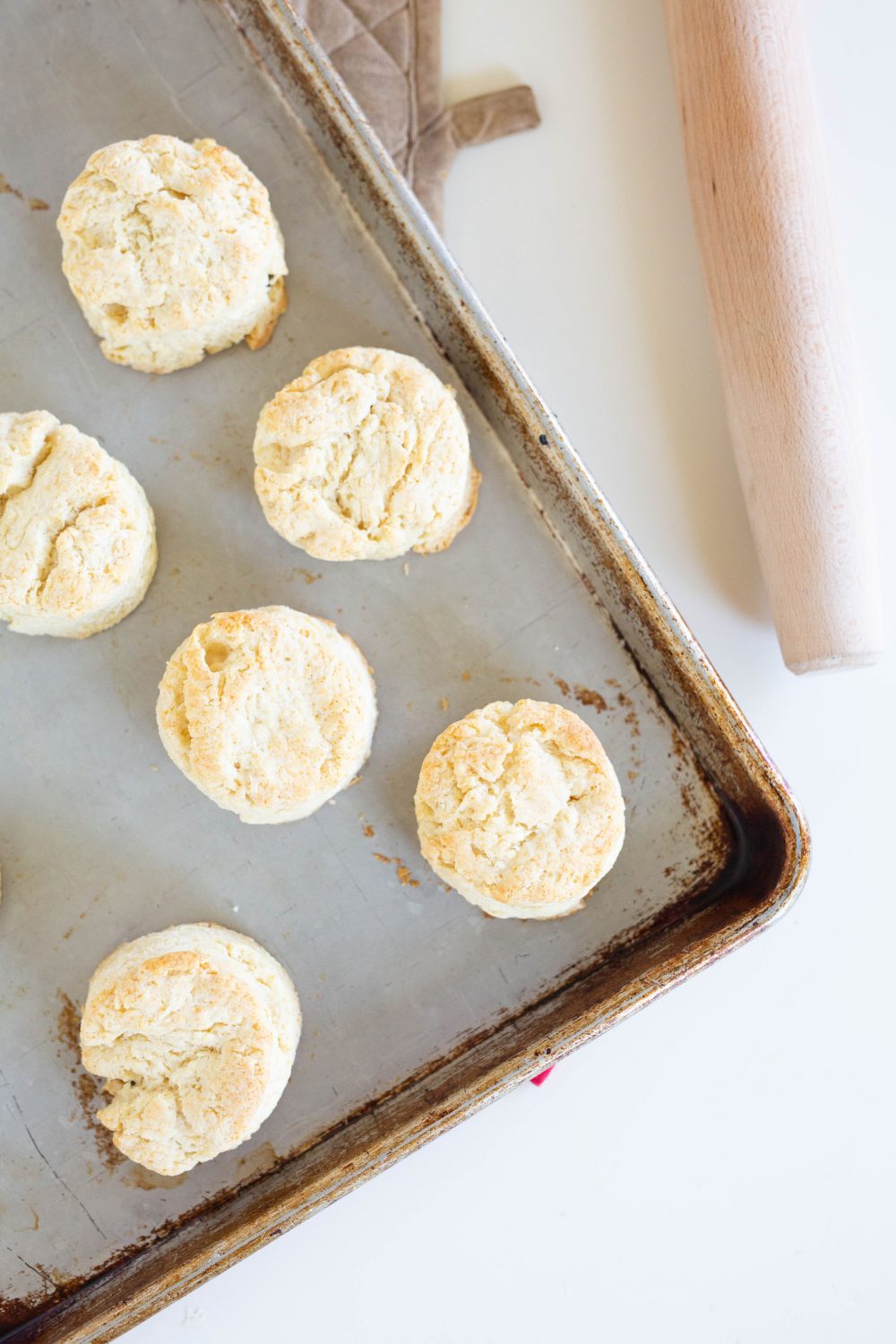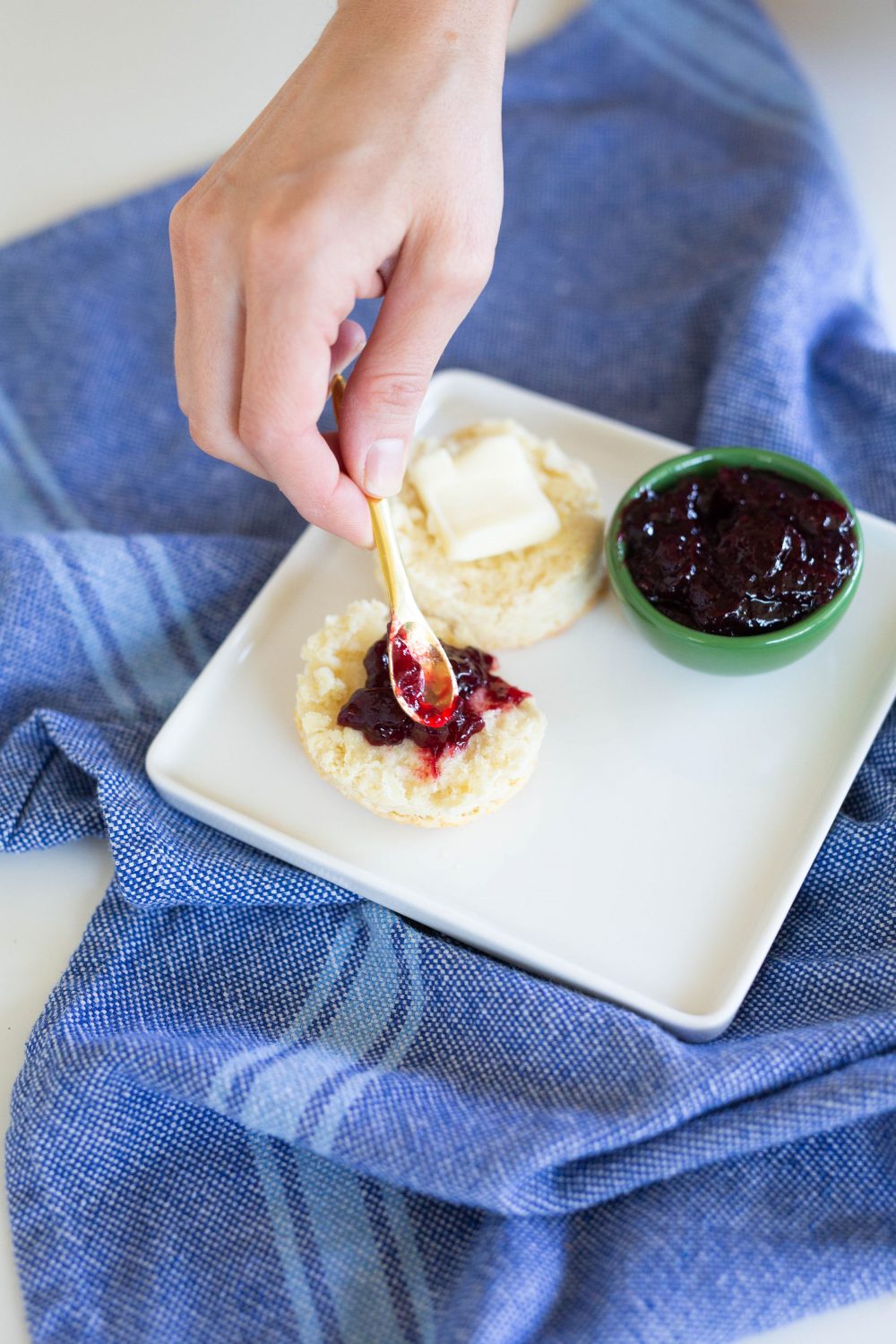 6 ingredient Biscuit Recipe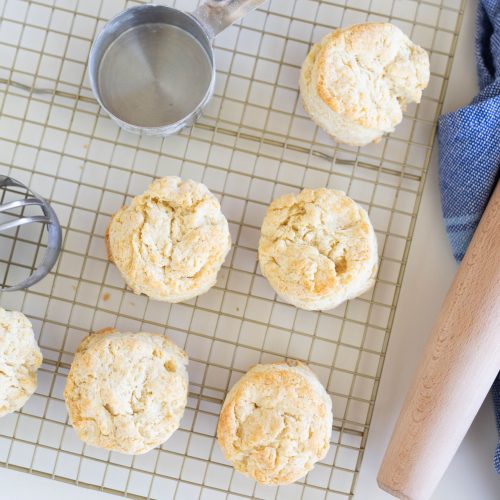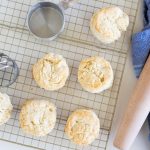 Biscuits
This six ingredient biscuit recipe couldn't get better!
Servings
8
to 10 biscuits
Ingredients
2

cups

flour

I sometimes do half wheat flour, but I'll be honest. I like them better with all white flour

1

Tb

baking powder

1

tsp

salt

1

tsp

sugar

8

Tb

1 stick cold butter, diced

3/4

cup

half-and-half
Instructions
Preheat oven to 400 degrees.

Combine dry ingredients in the bowl of an electric mixer with the paddle attachment on. Add the butter and mix on low speed until the butter is the size of peas.

Add the half-and-half and mix just until combined.

Dump the dough out on a lightly-floured surface and pat into a 3/4 inch tall square. Cut out circles with a 2 to 2 1/2 inch biscuit cutter (or glass) and place on a cookie sheet. (The key to good biscuits is not working the dough too much - as light a touch as you can manage is best).

Bake for 20-22 minutes, until the tops are lightly browned. Serve warm.
If you liked this biscuit recipe, you might also like these: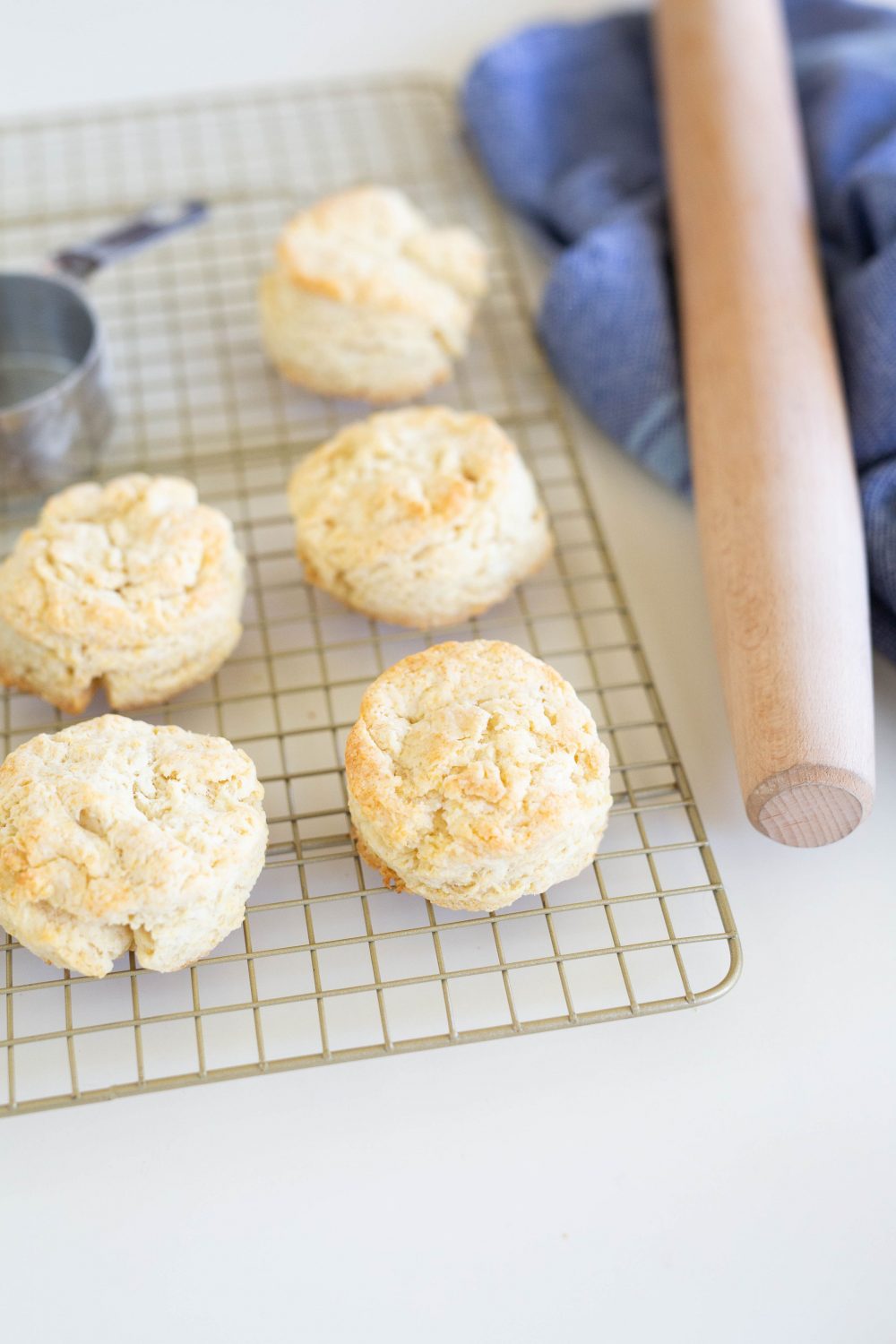 Photos by Heather Mildenstein