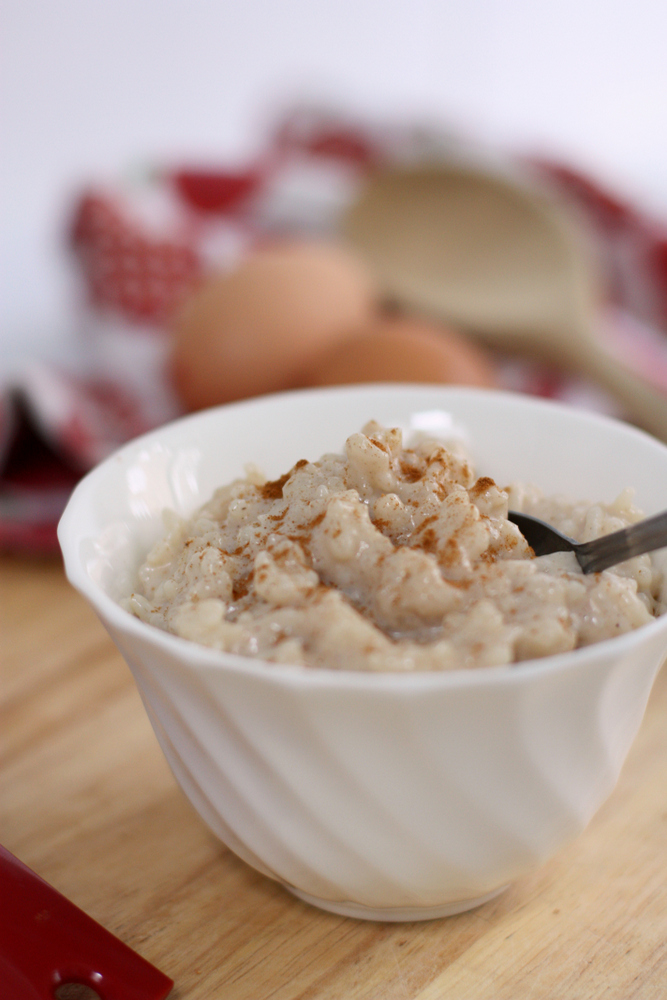 You know what I am very lousy at?
Figuring out how much rice to make for a meal.
Either we're scraping the pan for the last bits or I'm packing up a huge container with no sauce to go with it after dinner.
Of course, it makes me feel better that take-out places seem to be equally bad. Sometimes we have twice as much rice as we need and other times we get half a cup to go with our two entrees.
Over the summer, I started making rice pudding with my leftover rice. The girls (and, let's be fair, me) love it for an afternoon snack, it's super easy, and it keeps my rice overages from going bad in the back of the fridge.
Also, that one time when I had some cream to use up in a hurry and used that instead of some of the milk? That was a good time.
easy rice pudding recipe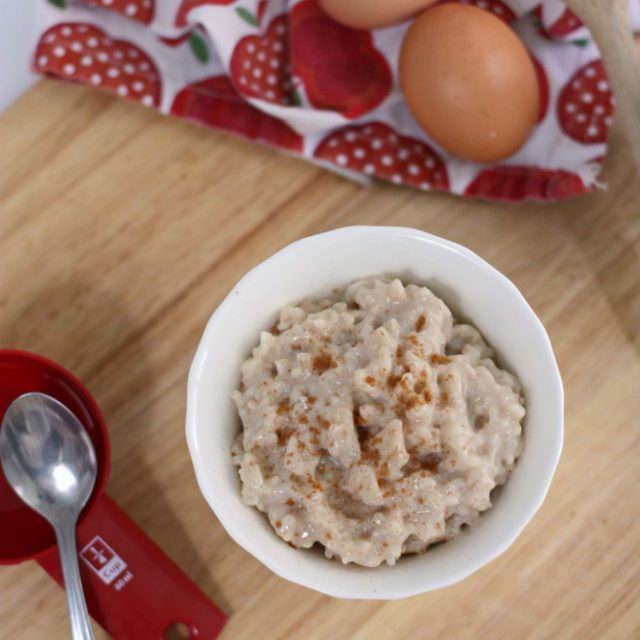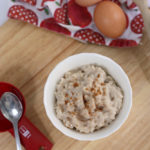 Easy Rice Pudding
This is a perfect use for leftover rice! It's sweet, delicious and a total crowd pleaser!
Ingredients
1 1/2

cups

cooked rice

2

cups

milk

divided

1

egg

1/3

cup

white sugar

2

Tablespoons

brown sugar

1

Tablespoon

butter

1

Tablespoon

vanilla

1/2

teaspoon

ground cinnamon
Instructions
In a saucepan, combine the rice and 1 1/2 cups milk together and cook over medium heat, stirring frequently, until the milk is mostly absorbed, about 10 minutes.

Meanwhile, in a small bowl, whisk together the remaining 1/2 cup milk, the egg, and the white sugar.

Pour the mixture into the rice on the stove and stir, letting it cook, for a few minutes, until it has thickened. Add the brown sugar and cook another minute or two, stirring to keep from burning on the bottom.

Remove from heat and stir in butter, vanilla, and cinnamon. Let sit for about 10 minutes to thicken up and serve warm, or let cool completely in the fridge.
if you liked this easy rice pudding recipe, you might also like these other recipes: