Periodically, someone asks if we're going to find out whether we're having a boy or a girl.
And the answer is yes.
I'm not the kind of person who is interested in it being a surprise in the delivery room.
What I don't usually say is that when I went in for my 14 week appointment, I had an ultrasound and the tech was pretty sure she knew what we were having.
But, because I was only 14 weeks along, she could only tell me with 84% accuracy.
So, we've waited to announce until we had a second ultrasound.
Last week, I finally went into a doctor here in London (check out this reception at the doctor's office! I've never been to a doctor in the U.S. with an office like that), and had that second ultrasound.
And the doctor confirmed what the tech in Arizona had guessed two months ago.
All three of our children will be born in different states (assuming I don't go into labor at 33 weeks when we're visiting Austin).
All three of our children will have different birth months (we've got a nice spread of February, May, July, September, and December).
All three of our children will have middle names that start with C (middle names are easy – first names are the worst. We have no names, boy or girl).
All three of my children have a boy cousin on my side just a few weeks older than they are.
And all three of our children are girls.
Now that we know with more than 84% surety, I can't stop looking at my two little girls and imagining them with a third tiny sidekick.
And I just can't wait.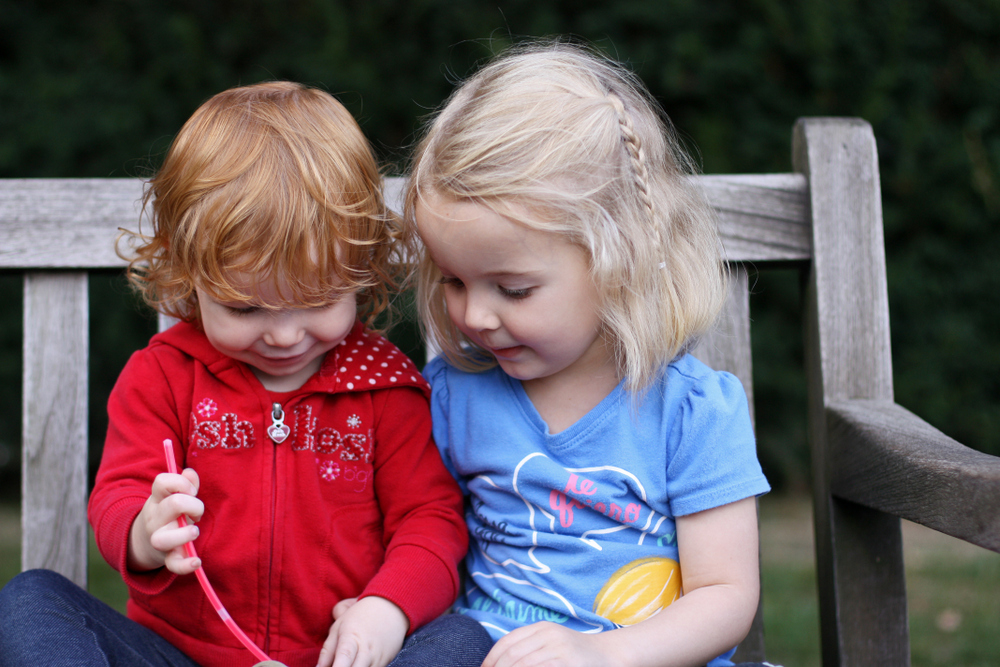 As the oldest of three girls, I am so so happy that I'll have three little girls of my own.