If there is one thing I've learned about London, it's to ignore the weather forecast and just make plans anyway.
On this particular morning, it was supposed to rain, but when we got up and got dressed, it was fairly warm and clear.
And. . . we're pretty much ruined for U.S. playgrounds forever.
This really is one of the best playgrounds I've ever seen (I kept wondering if Prince George ever actually gets to come play on the playground built in his grandmother's honor).
The centerpiece of the park is this huge pirate ship, surrounded by sand and then with a huge rock and water section where you can pump water, make little rivers, and float tiny boats. Since it wasn't particularly warm or sunny, we tried to avoid the water.
There are also a number of smaller sections, each kind of tucked away behind various shrubbery and fences. Every time we thought we'd seen the entire place, we'd stumble on another part.
For a while, we all stuck together in the main part, with Ani digging in the sand and making a long train of sand hills, while Ella explored the pirate ship (and Bart and I enjoyed the plentiful seating), but eventually we split up to explore the various sections.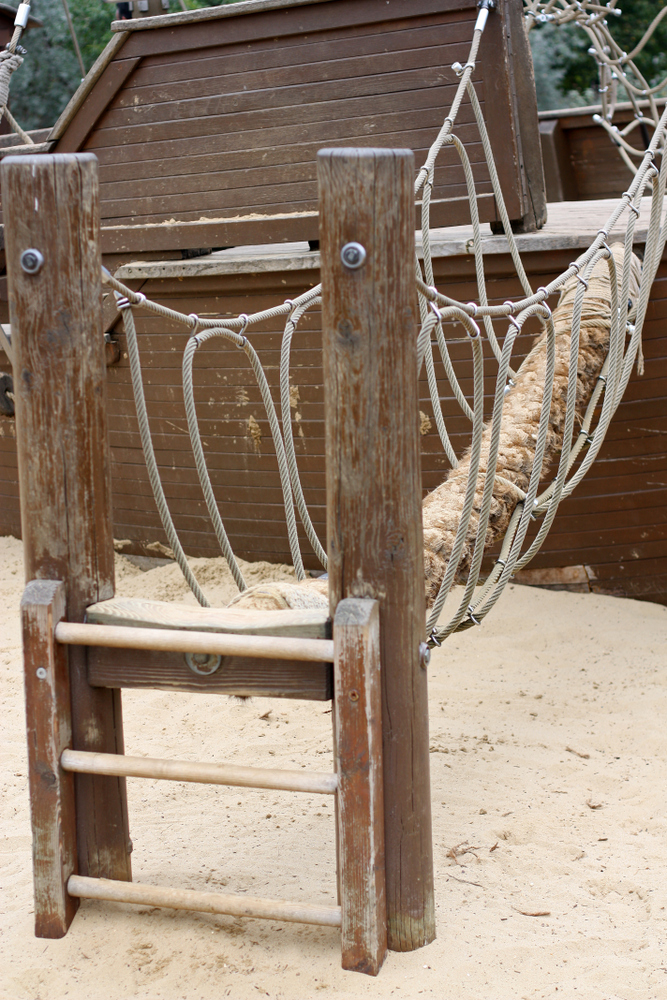 I loved this section with the giant teepees, while Bart and Ella checked out a section with various musical instruments, including panels you could step on to play notes.
Bart, who loves to climb any tree or structure available (a trait he's passed on to both girls), successfully scaled this . . . I have no idea what it was. Ani was suitably impressed.
Our last stop in the park was the toddler section, with tiny huts, a wooden wagon, some ride-on horses, and a seesaw.
Before we came to Europe, the girls had never even seen a seesaw, but they are everywhere here, and the girls are huge fans. Especially when Bart is around to really give them a fun ride.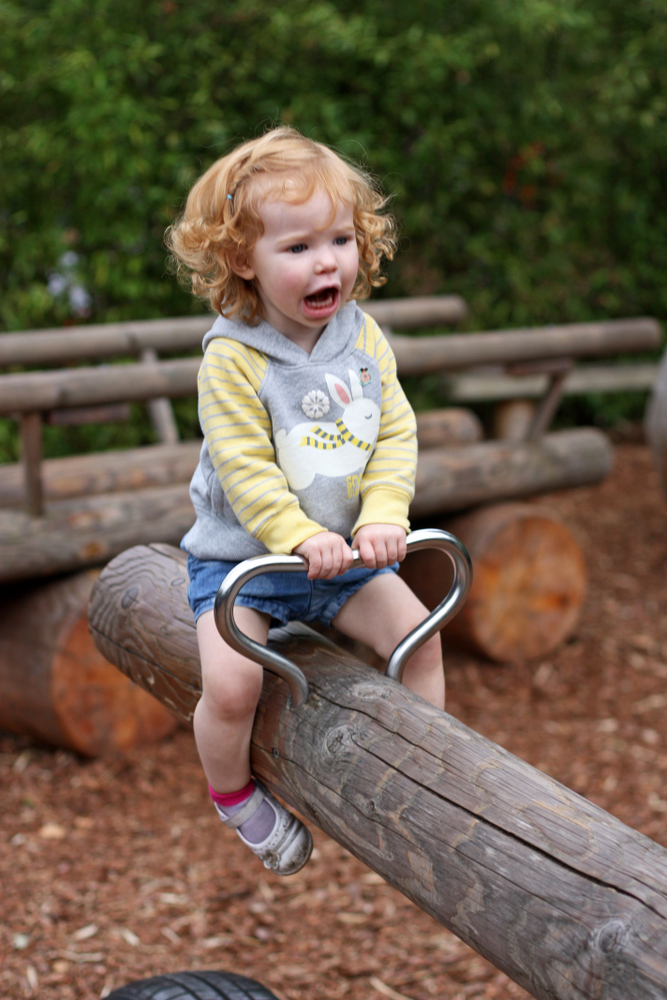 It was starting to approach lunchtime, so we decided to continue our Diana theme and head to the nearby Cafe Diana, which Bart's family has long loved. We sat outside and ordered some delicious pitas (Bart's chicken tikka pita was especially fantastic). The promised rain finally rolled in and we were glad our table was covered (and that we'd packed the rain cover for the stroller).
We made a quick dash down to the Tube and arrived home in time for naps and quiet time.
The thing I love most about London is that there is always, ALWAYS, more to see and do. I can't believe how fast our time here is going.
And how many things I'll never have time to write about here, like tea at Harrods this week, or visiting the Science Museum and the Natural History museum, or checking out the Portobello Market on a Saturday morning.
London really is my favorite city in the world.