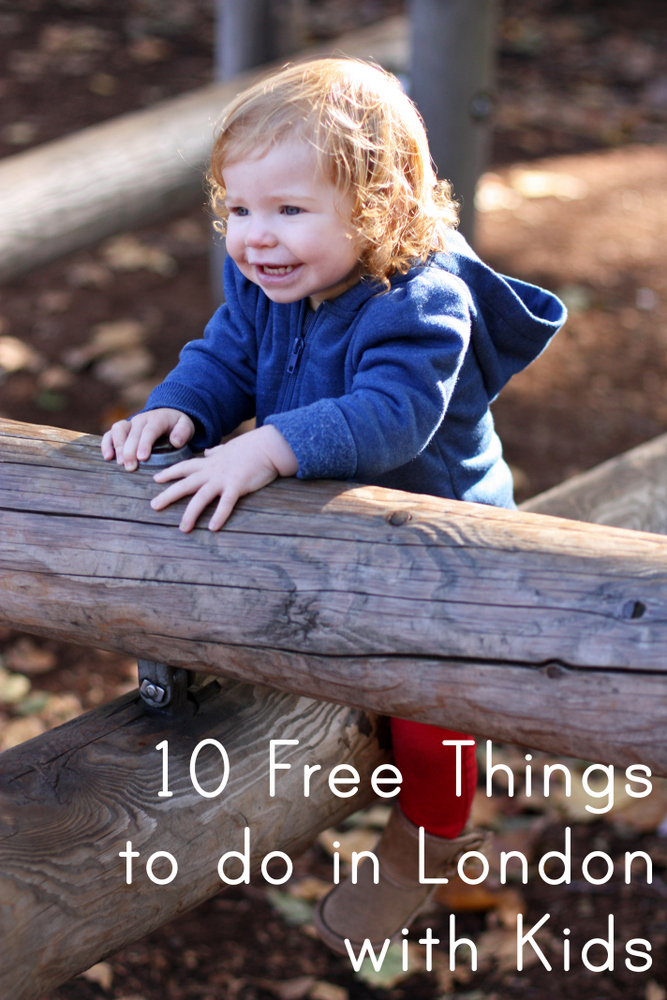 I've mentioned a time or ten how ludicrously expensive London is.  Probably twice a week I tell Bart, "EVERYTHING WILL BE SO CHEAP WHEN WE GET BACK TO THE US!"
But, despite the fact that housing and food are crazy expensive, there is a lot to do for free in London, which I really really appreciate.
Because we live in a fairly small flat, it's not ideal to stay home all day long (especially before my mom came and we had absolutely zero toys), so getting out is a must. And we don't really have the budget to be dropping £20 on admission fees every day of the week.
Here are our favorite free places to visit in London with the little girls!
free things to do in london with children
Harrod's Toy Kingdom – Little kids may not appreciate what a landmark Harrod's is, but they're pretty certain to love the Toy Kingdom. From real cars (priced at £40k – oh my word) to a whole book section to plenty of toys to try out yourself, it's a really great toy store. And if you have a few pounds burning a hole in your pocket, you might as well stop by the food hall on your way out to pick up a treat.
Waterstones – This is the big bookstore chain in the UK and their flagship store in Piccadilly Circus is well worth a visit (it's the largest bookstore in Europe!). We've gone to the children's department on multiple occasions and my girls go nuts over the toys, books, and various displays. And I'm always busy snapping iPhone photos of all the books I want to request from the library later. Also, the entrance looks like a circus. How could I not be delighted? Stop by on Saturday afternoons for a free story time.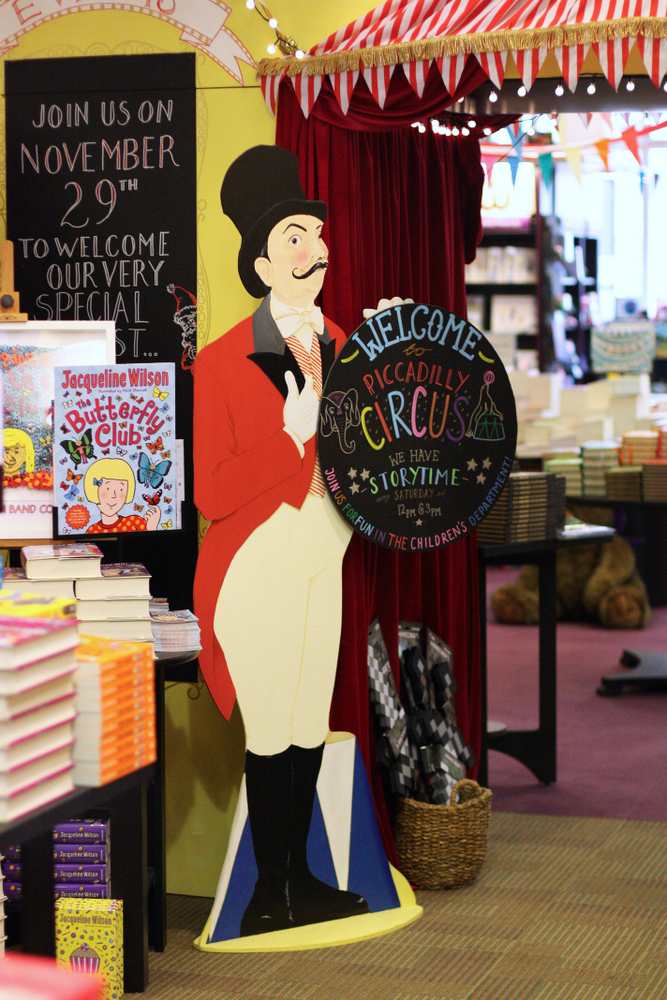 Science Museum – I'll admit that much of this museum is way over the heads of children under 5 or 6, but there are several sections that are perfect for little kids, especially the Pattern Pod, the Garden (I think Ani would have played at the water table all afternoon), and the Launching Pad section upstairs. Definitely a great way to spend a morning.
Natural History Museum – The London Zoo isn't ideal if the weather is lousy, but if you're looking for animals, here's a way to stay warm while you see them. There are so many great sections of it – my girls love the mammals, of course, but they're also weirdly fascinated by the whole bug exhibit. Anyone who tells Ella there is ice skating there during the holiday season will get a quick kick in the shins.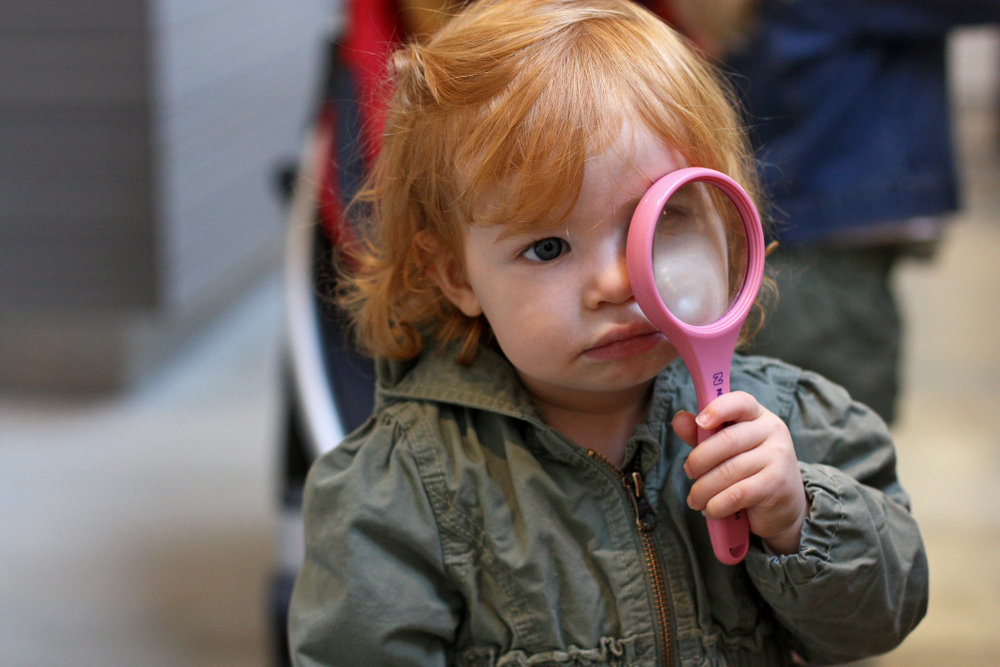 Princess Diana Memorial Park – I already wrote about this park, but it's worth mentioning again. Seriously, it puts basically every other playground on the planet to shame.
Coram's Fields – We visited this park during Bart's fall break and couldn't get over how beautiful it was. It's completely walled off with multiple playgrounds and a double-decker bus turned into a puppet theater in the center. It's close to the British Museum too, so if you're visiting there and your kids need to burn off some steam afterward, it's the perfect place to stop.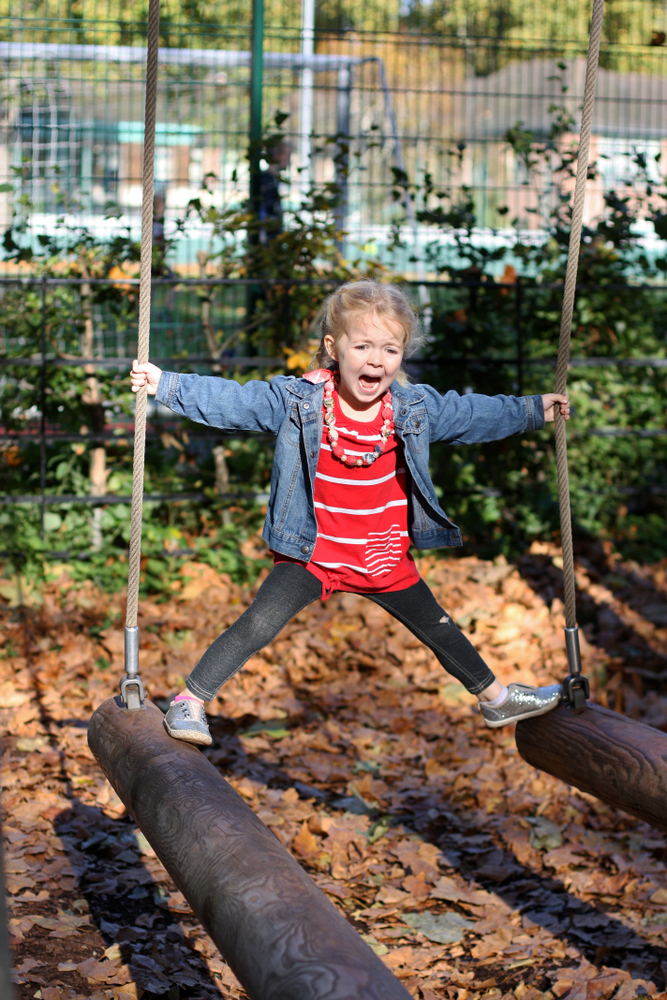 Hamley's Toy Store – Probably seven or eight years ago, Bart and I went down to the Forum Shops at Caeser's Palace in Las Vegas and visited the FAO Schwartz there (I just discovered now when I was googling it that it closed about five years ago). Bart's comment was, "This is just not that impressive compared to Hamley's." I'd never even HEARD of Hamley's, but now we've made three trips to their store just off Oxford Street and I see why FAO Schwartz didn't impress Bart. It's one of the oldest toy stores in the world and has seven floors of toys. There are tons of things to try out and Ella would definitely go every single day if I were up to it.
Borough Market – I, of course, love all things related to food and I could happily spend all day here, but I was surprised by how much my girls loved it too. The abundance of free samples could possibly have something to do with it.
Golders Hill Park – If you want to venture up to Hamstead, this is the place to go with kids. There are several playgrounds, plenty of hiking paths, and a free little zoo. When you're looking for some green space and beautiful views, there isn't anywhere better than here.
Museum of London Docklands – This is the only one on the list we haven't been to yet, but we're planning to make it out there next week or the week after. And it's indoors which is basically my major requirement these days.
And this is why I love London.
P.S. I wrote an article for Conde Nast Traveler about free things to do in London – there's some crossover with this list, but it's not focused on things for children (like going to red carpet premieres in Leicester Square, which we did last week and saw all the Hunger Games stars. Of course, we actually did drag our children along because we don't have a lot of other options. They were less excited about seeing Liam Hemsworth than we were, weirdly).
For more suggestions about things to do in London with your family, check out this post by HotelsCombined on Where to Stay in London: The Ultimate Sightseeing Guide.
if you liked this post about free things for children in london, you might also like these other posts: