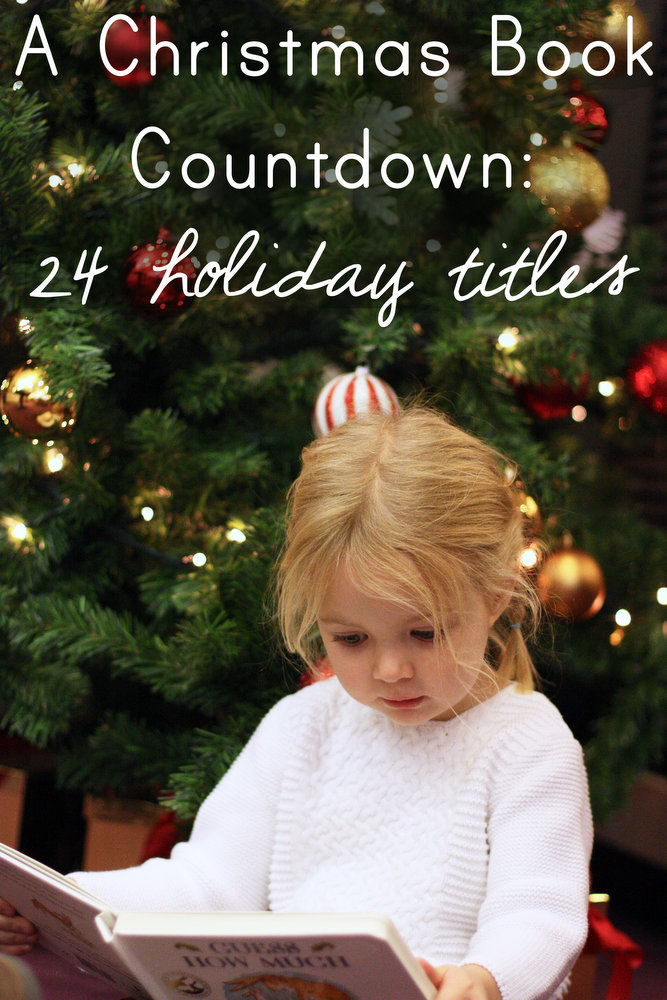 You know you are a true library nerd when you're sitting in London requesting library books from your parents' library in Las Vegas.
But obviously I need to have Christmas picture books ready to read to my girls for December when we arrive back in the States.
Like last year, this list is a compilation of dozens of other lists, trips to the bookstore to check out displays, reading hundreds of Amazon reviews, and suggestions from other book-lovers. Since I know I'll end up reading most of these books dozens of times over the course of December, I don't want a single dud in the mix.
There are a few Christmas picture books on this list from last year's list mixed in with plenty of new titles and, like last year, it's a mix of secular and religious, new and old, funny and sweet. I hope you love them all!
a countdown with christmas picture books
And if you'd like a printable copy of this list that you can take to your library or screenshot on your phone for easy access, just pop in your email address below and it'll come right to your inbox!
if you liked this post of Christmas picture books, you might also like these other posts: