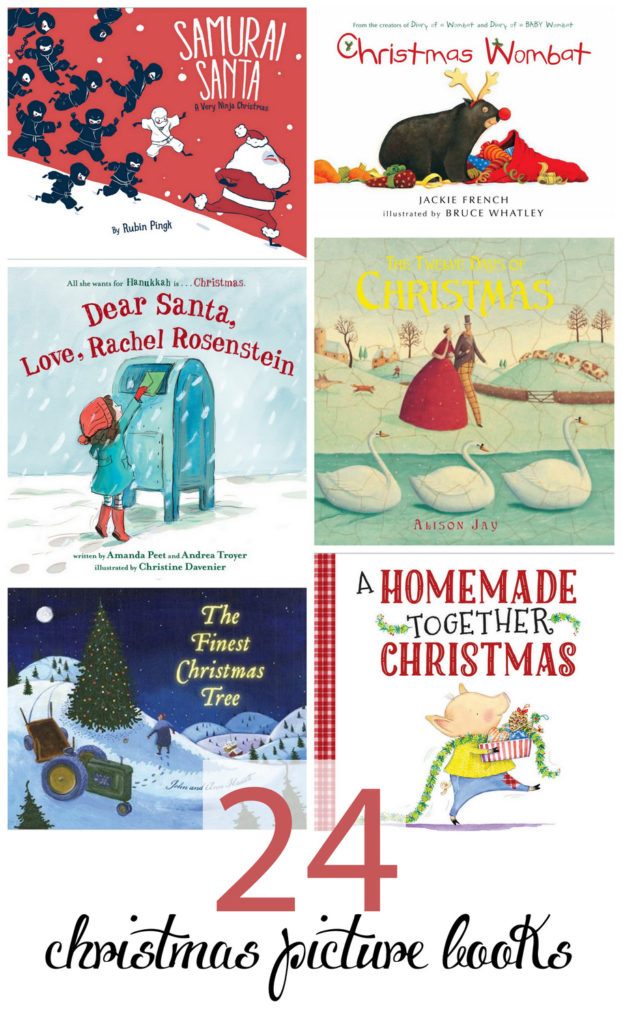 I don't decorate for Christmas or start playing holiday tunes until after Thanksgiving, but you better believe I've got my stack of Christmas picture books ready to go and we've been scoping out the new releases for the past couple of weeks.
In the past, I've always done a mix of books from previous lists and new books, but this year, every book on the list is new to my blog.
Oh, there are some good ones here! I'm posting this before Thanksgiving so you have time to order or request ones that you want to add to your rotation.
Happy Holiday Reading!