You know when you see something and think, "That was a great idea, but executed very poorly."?
These BabyLit books are not one of those things. This was a great idea, masterfully pulled off.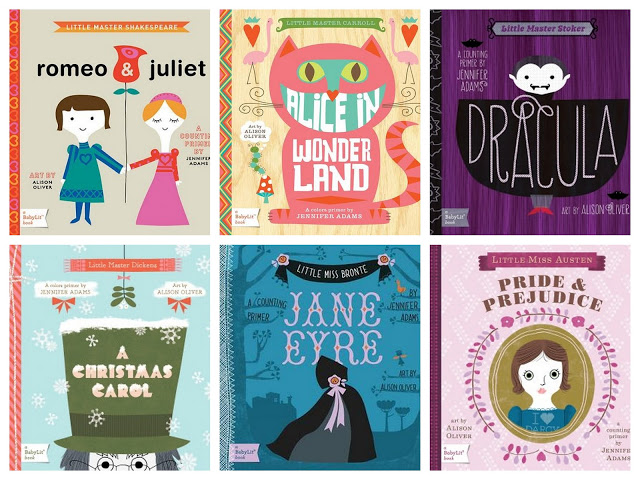 I'd seen one or two of these board books around, but when my mom and I were at Powell's in Portland, I finally got a chance to look through the whole set (except A Christmas Carol, so no promises about that one. . . .).
They aren't retellings of the original novels; rather they are counting or color books using people, places, and events from the books (like "Black Shoes" in Alice in Wonderland, with her feet disappearing down the rabbit hole).
My mom bought Pride and Prejudice (which was my favorite) for Ella, and it is just ridiculously darling. I particularly love the "2 Rich Gentlemen" and "10 10,000 pounds a year."
The illustrations are fantastic – beautifully colored and gorgeously designed, and I pretty much love them all.
I do wish that there weren't SO many counting ones – it'd be nice to have a couple of alphabet or shape ones or something, but that's a trivial complaint. All in all, these are a complete win.