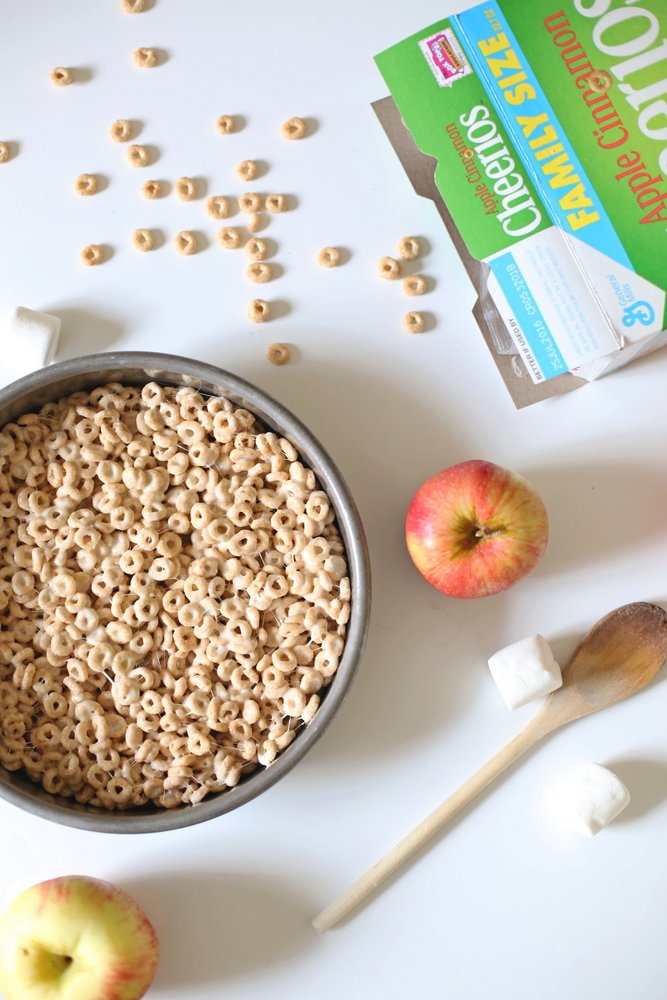 I like to joke that we have the least fun pantry in the world, and it's fairly true.
But growing up, our family SERIOUSLY had the least fun pantry in the world.
Two words: Powdered milk.
No joke, regular milk from the grocery store was a ridiculously thrilling thing for us growing up. (My kids have no idea how good they've got it).
My hatred for powdered milk is strong and deep, and so I rarely ate cold cereal growing up because not even the most delicious cereal on the face of the planet could mask the taste of powdered milk.
I remember one time, my dad giving us Cheerios with orange juice instead of powdered milk. That may possibly have been even worse than powdered milk.
On the extremely rare occasions that we had real milk, there was nothing I liked more than cold cereal for breakfast. All of us would eat multiple bowls until either the milk or the cereal ran out.
So I'm not generally making snacks out of breakfast cereal because just the fact that I have real milk to put on my cereal is treat enough for me (especially when I'm pregnant and then my regular love of cereal becomes magnified by about 10x – in London, I think I ate about three bowls of cereal a day).
But I do love Rice Krispy treats or similar variations on that three-ingredient snack. A few weeks ago, I tried using Apple Cinnamon Cheerios on a whim, and it made for an especially nice fall-flavored treat. (I've also used plain ones and that's delicious too).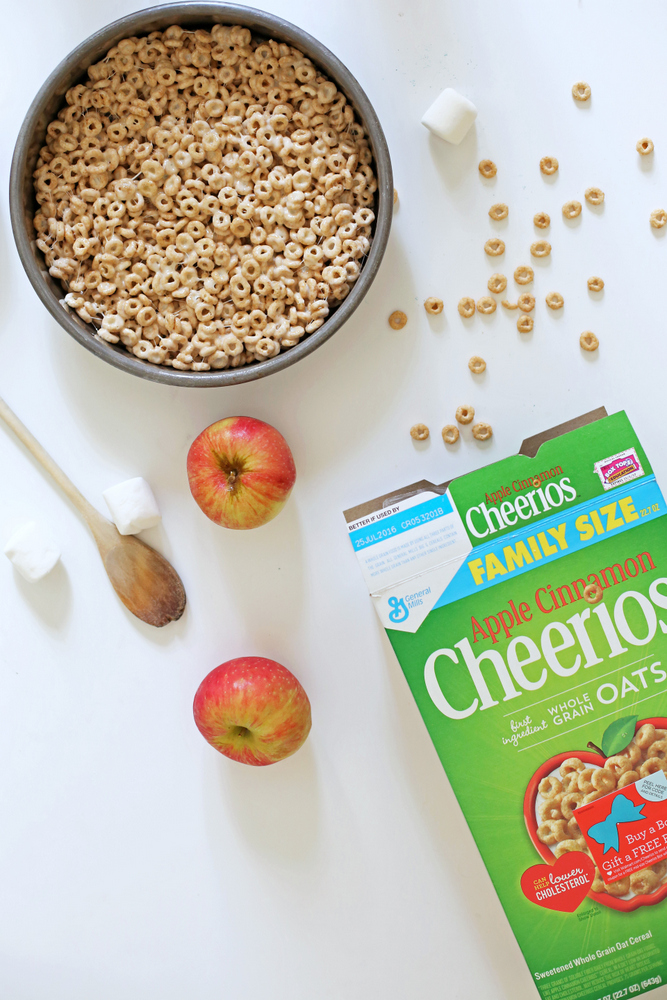 apple cinnamon cheerios marshmallow snacks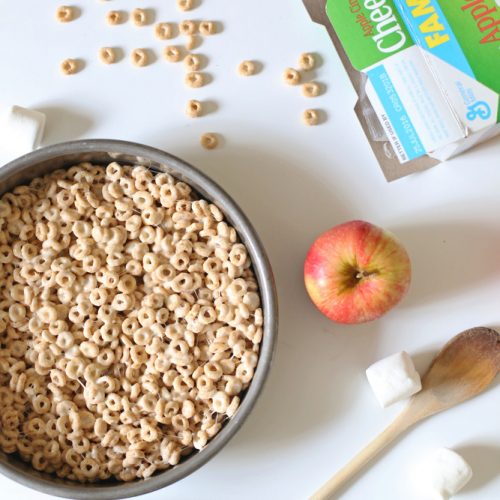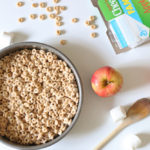 Apple Cinnamon Cheerios Marshmallow Snacks
A fall-flavored spin on classic rice crispy treats.
Ingredients
2

Tablespoons

butter

5

oz

marshmallows

about 20 large marshmallows

3

cups

Apple Cinnamon Cheerios
Instructions
Generously coat an 8 or 9 inch round baking pan with cooking spray or butter. Set aside.

In a large saucepan, melt the butter and then stir in the marshmallows, stirring occasionally until completely smooth.

Pour in the cereal and stir until completely coated.

Spread evenly in the prepared pan (I usually spray cooking spray on my hands to pack them in), and let sit for about 5 minutes before cutting and serving.
if you liked this apple cinnamon cheerios marshmallow snack recipe, you might also like these other posts: