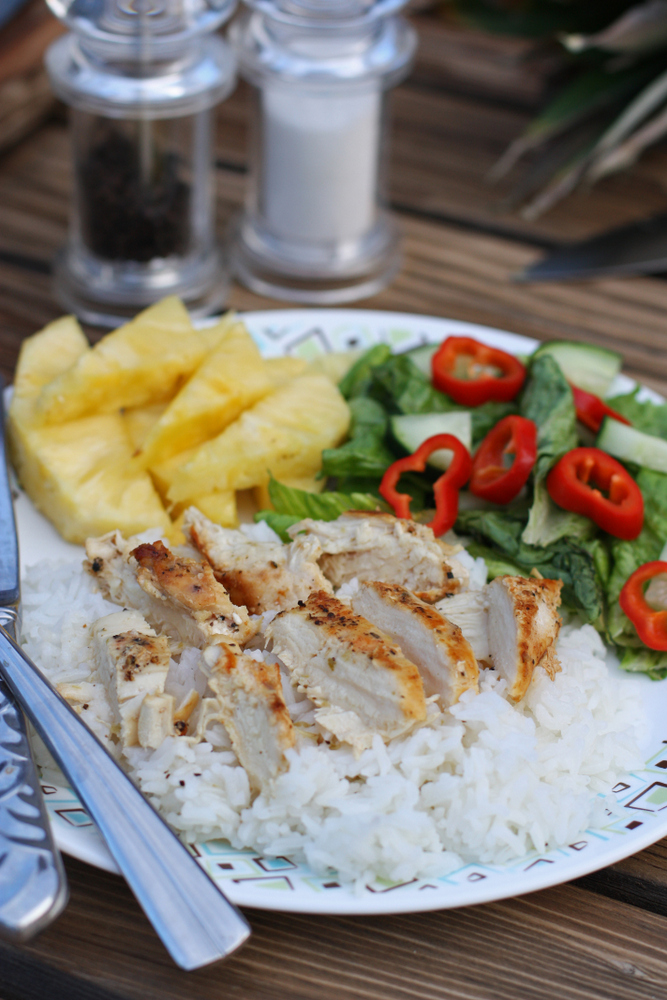 You know how you have recipes you love love love, but then somehow get out of the habit of making?
I used to make this grilled chicken with coconut jalapeño sauce all the time when we were first married, and Bart probably would have said it was his very favorite dish.
But then, after Ella was born, I fell out of the habit of making it and suddenly she was four and we hadn't had it since before her birth.
A few weeks ago, something made me think of it and when I made it for dinner, Bart said, "Let's never go this long without this meal again."
So I made it again last week. And all was right with the world.
Two quick notes. I ALWAYS use mild canned jalapeños because when I've used fresh jalapeños, it was so spicy we could barely eat it. And I almost always just cook the jalapeños and the chicken in a frying pan on my stove because we don't have a grill.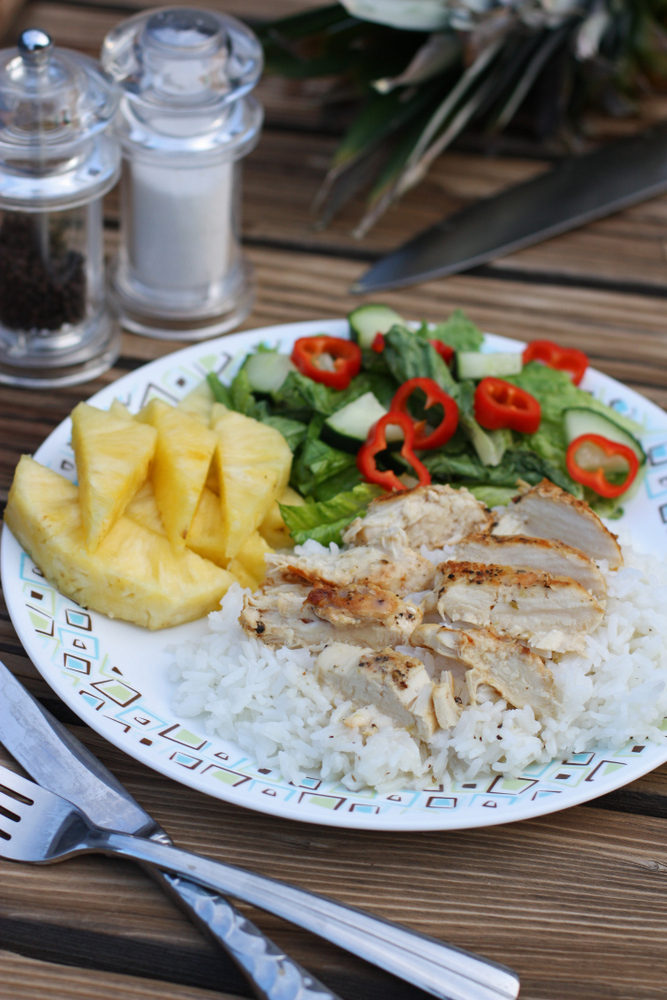 grilled chicken with coconut jalapeño sauce and rice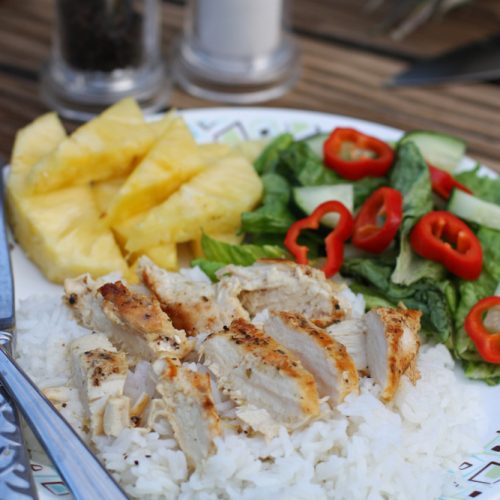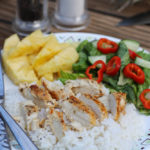 Grilled Chicken with Coconut-Jalapeño Sauce and Rice
The coconut jalapeño sauce takes this recipe to the next level!
Ingredients
Sauce:
1

can coconut milk

full-fat is way preferable, but I've used both

2

canned jalapeno chilis

split open so they can lay flat (I remove the seeds so it's not too spicy).

1

Tablespoon

lime juice

1/2

teaspoon

salt
Chicken:
3-4

chicken breasts

2

Tablespoons

olive oil

salt and pepper
Instructions
In a small saucepan, bring coconut milk to a simmer; cook, stirring occasionally, until thickened and reduced to 1/2 cup (about 20 minutes).

Meanwhile, warm a large frying pan over medium-high heat and cook the jalapeños until slightly blackened on both sides.

In a blender, blend the cooked-down coconut milk, lime juice, salt and jalapeños (add the jalapeños in a few pieces and test to see if it's too spicy) and blend until smooth.

In the same frying pan, heat the olive oil over medium-high heat. Generously salt and pepper your chicken, then place it in the pan and cook on both sides until cooked through.

Serve over rice with sauce over the top.
Recipe Notes
(adapted from an Everyday Food recipe that I've never been able to find online in the last six years of looking)
if you liked this grilled chicken with jalapeño sauce, you might also like these other recipes: