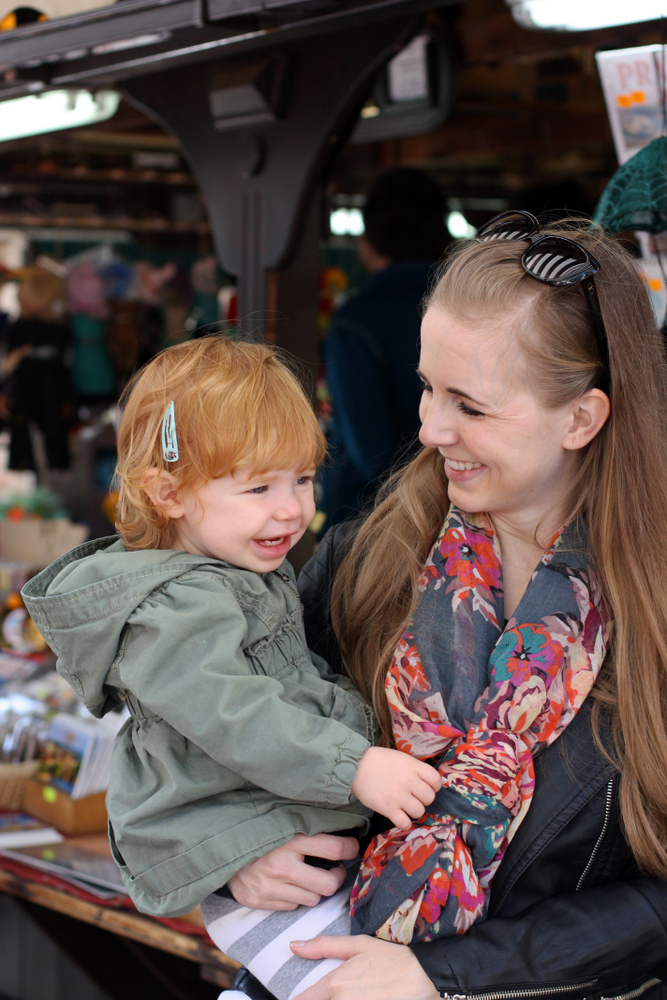 So far, this trip has been like a dream (a sort of jet-lagged dream, but a dream nevertheless). If you're
following along on Instagram
, you've already seen some of what we've done, but there's no way to capture all the things we've seen so far, and we've only been here five days.
One really great thing about this leg of our trip is that we were meeting Bart's parents, who are currently serving a mission in Kiev, in Frankfurt. A few months ago, when we were booking flights, they offered to plan all the stuff we were doing together. THIS was a huge relief, since it meant we could focus on the packing, finding a place to live in Europe, and the parts of the trip we'll do on our own later this month (Amsterdam and Paris).
We showed up at the airport, and they'd reserved a rental car (which is. . .more like a bus. It's pretty enormous and I'm delighted on an hourly basis not to be the one driving it), had made all our hotel accommodations, and had the itinerary for the next ten days planned. Sometimes, I don't even know what country we'll be in by the end of the day, and it's pretty grand.
The girls have been amazingly good. They both slept on the airplane for a couple of hours and the only minor mishap was when Ani threw up all her food about fifteen minutes before landing. After we'd collected our luggage and loaded up the rental car, they were both asleep before we even got out of the underground parking garage.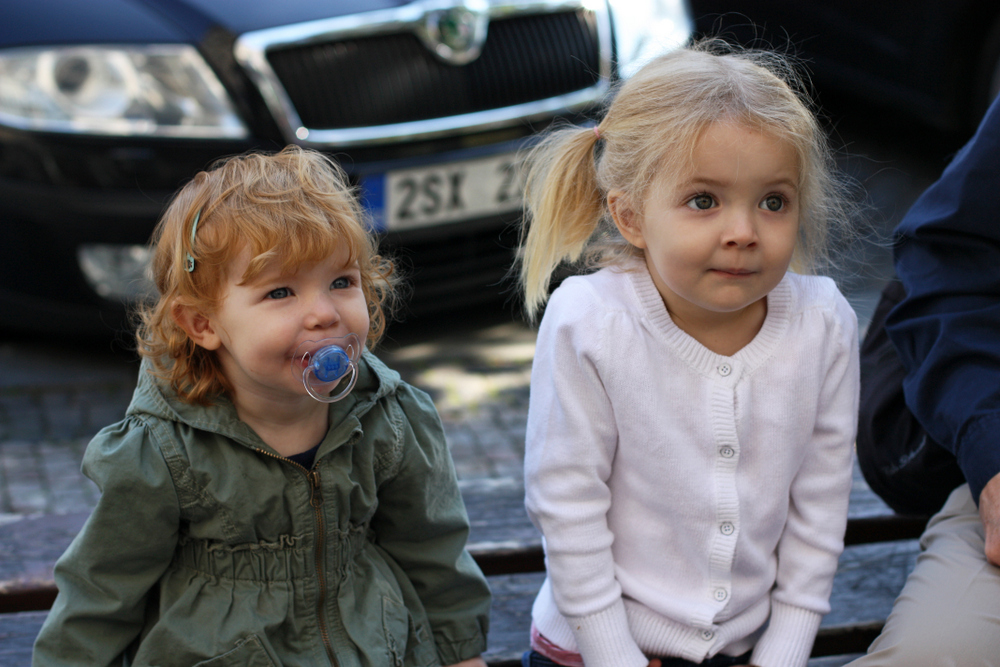 We spent the first night in Eisenach, which is the most picturesque town you can imagine. We walked around a bit and had a nice dinner before turning in for the night. (The view from our hotel was killer).
We all dropped right off, but then when Ani started crying around 2 a.m. and Ella woke up too, we made the executive decision to all get up and have a family snack party. We stayed up for around an hour, and I read Ella the last few chapters of Charlie and the Chocolate Factory, and then we all went back to bed. Bart and I woke up around 7:30, but the girls stayed completely zonked out until about 9 a.m. even with us moving around, showering, and Bart going downstairs for breakfast and then coming back up.
We visited the castle where Martin Luther translated the New Testament (it was seriously the most magical place. Like stepping into a fairy tale, especially since it was really misty), and then stopped by Bach's birthplace. We made a quick stop in Naumburg to visit the cathedral that houses the statue that Disney based the wicked queen on in Snow White (and Ella gave a little impromptu song and dance number in the rain). Then we spent much of the afternoon driving through the German countryside until we arrived at Freiberg where we stopped by the LDS temple and then had dinner at a little Greek restaurant.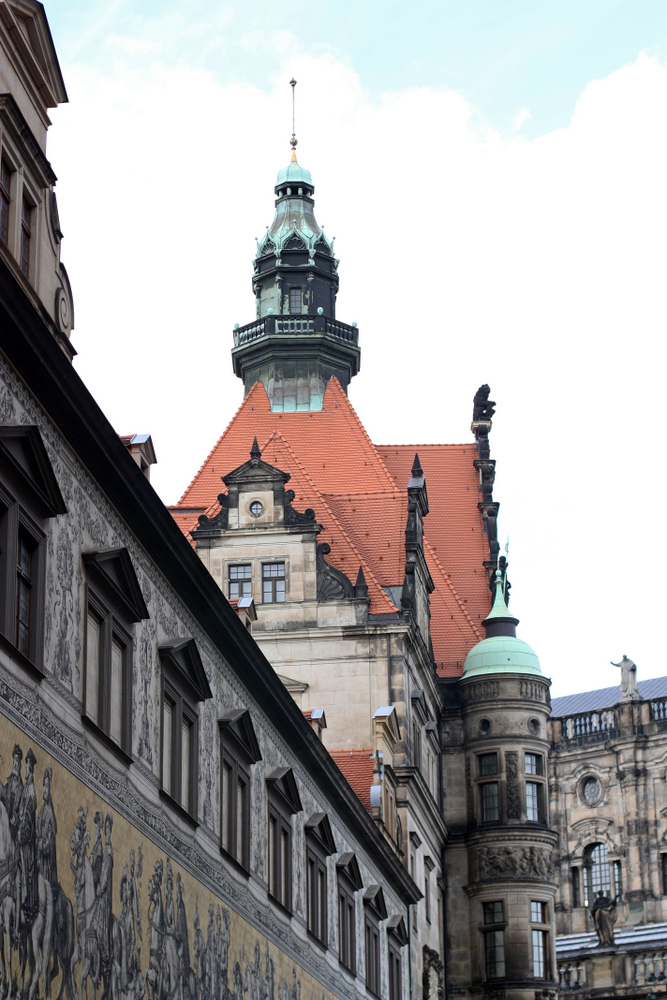 The next morning, we drove into Dresden and spent the morning in the town square, visiting the rebuilt Dresden Cathedral (where all the signs said not to take photos, but EVERYONE was taking photos of the stunning interior, so I snuck a shot too. . . ).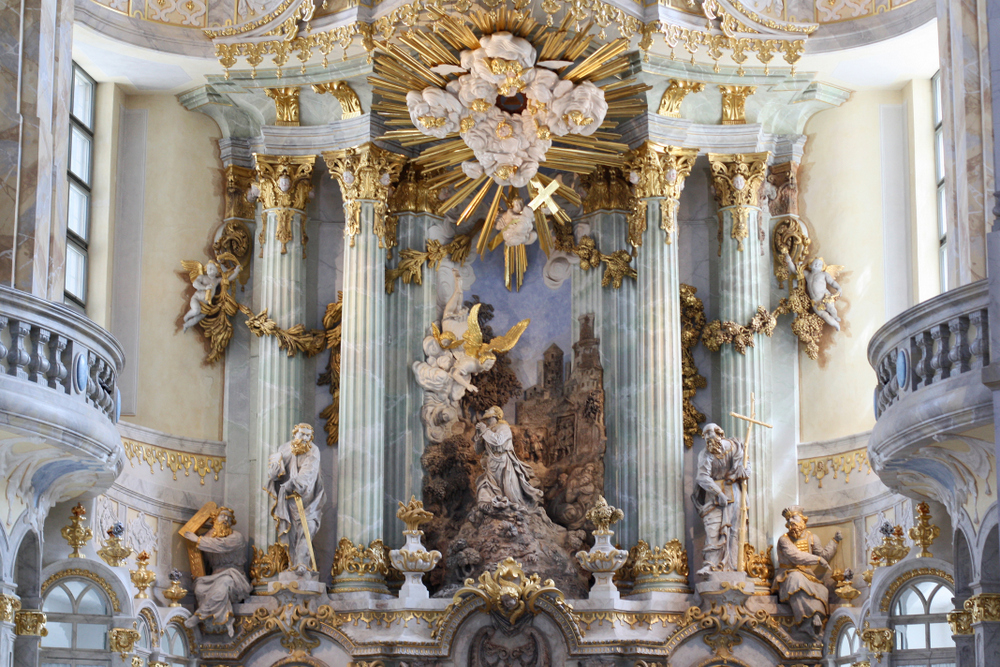 It was the first day since we'd arrived that the weather was sunny and warm, and we ate lunch in the square, before heading into our last German city for a while.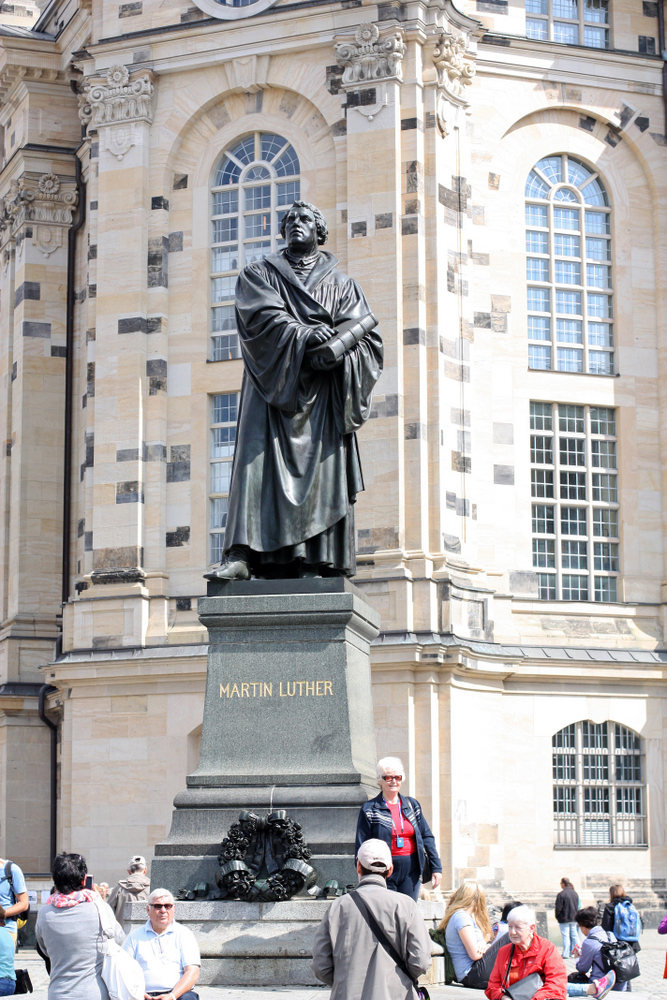 Sadly, my camera died right when we arrived in Seiffen, which is too bad, because the whole city looked like It's a Small World come to life. The whole city revolves around Christmas ornaments and toy making, and every building looks like a gingerbread house. It was the cutest place I've ever been.
After an hour or so, we crossed the border into the Czech Republic and arrived in Prague in time for dinner and a late night walk to get gelato before collapsing into bed (Ani didn't even make it back to the hotel – she was completely out in the stroller immediately after finishing her cone).
We spent all of yesterday (Thursday) in Prague and it was pretty wonderful not to be in the car at all.
Also, Prague is ridiculously beautiful. It wasn't really somewhere that I'd necessarily been dying to go in my lifetime, and now I just think it's the most gorgeous city in the world. I loved every second of the day (and it certainly didn't hurt that the weather was warm and sunny and perfect for strolling around in).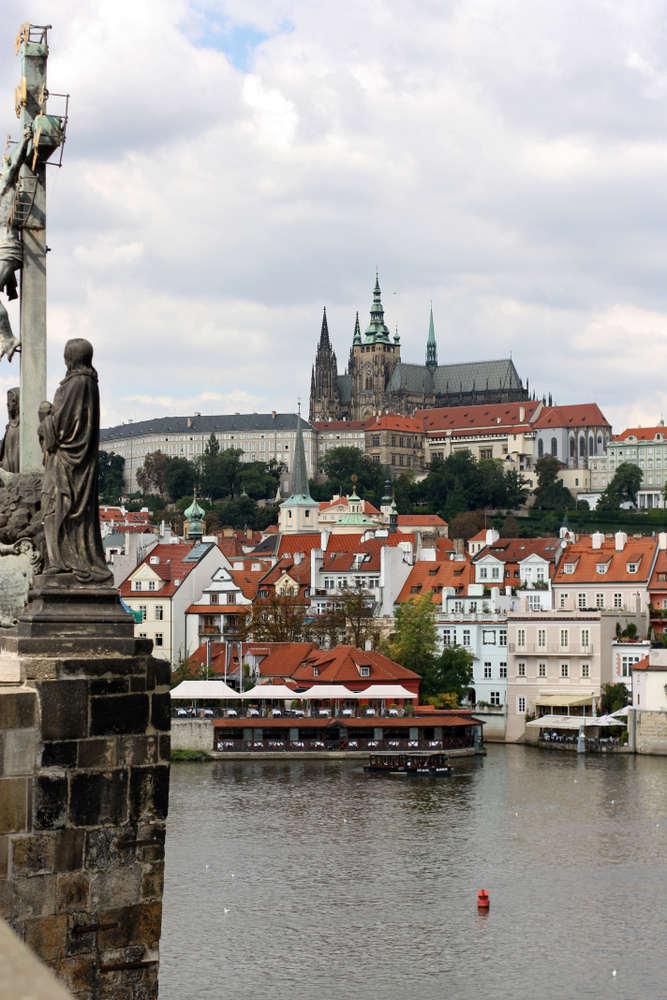 We took the metro from our hotel to Wenceslas Square (Ella is completely thrilled by the whole idea of a metro) and then walked through the tiny streets toward the main square.
We stopped at a little market (that's been running since 1232, so. . . kind of old), and touched basically everything and bought nothing, so we're totally all the vendors favorite type of people.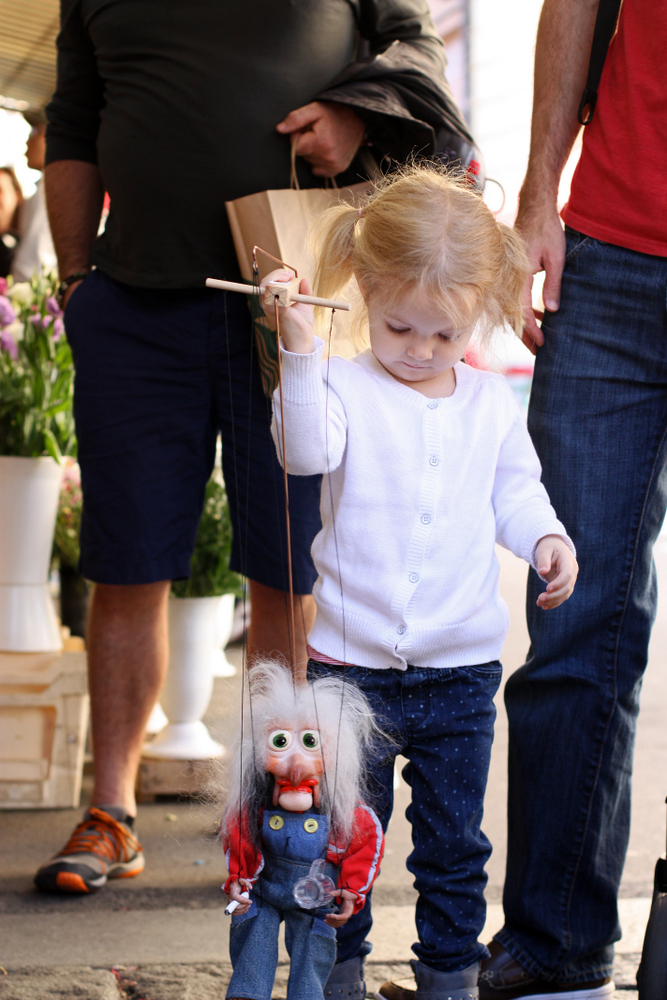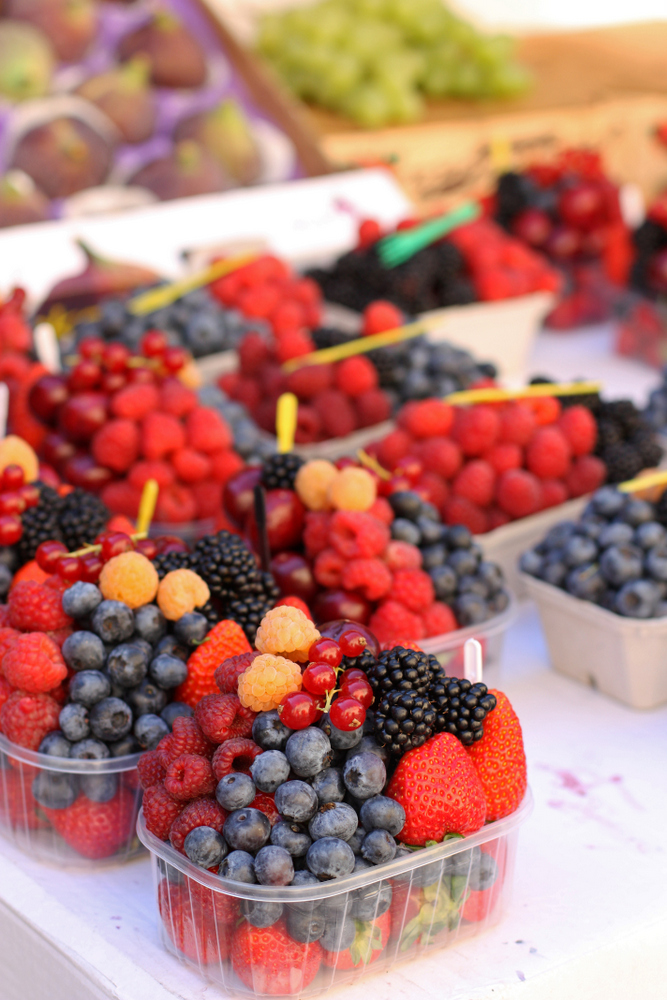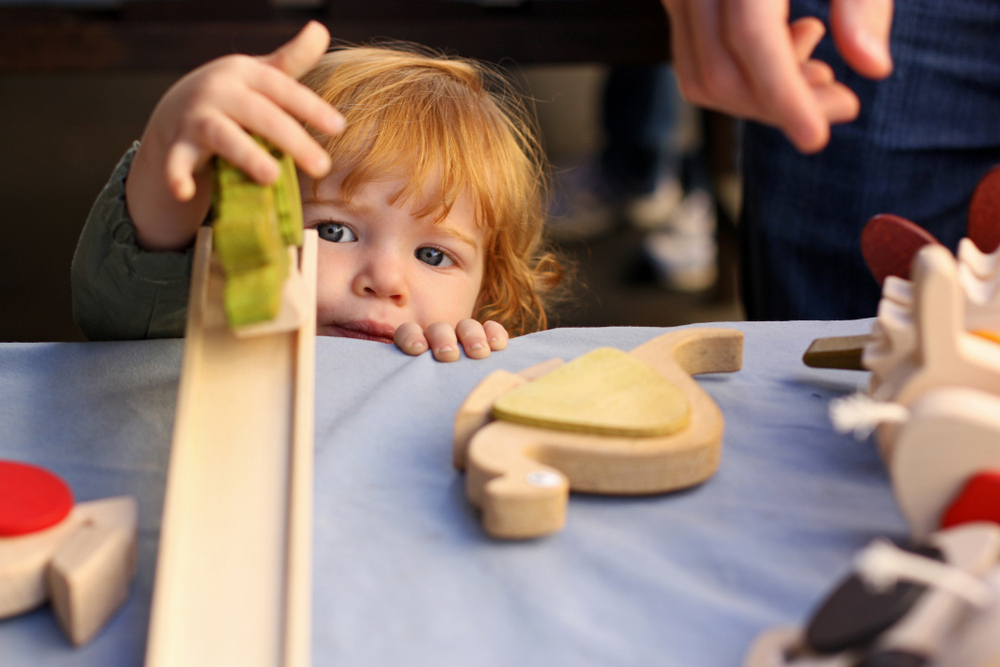 By sheer luck, we arrived in the main square, just as the giant astronomical clock rang 11, complete with apostles coming out of the windows (like a cuckoo clock). It's mighty impressive. And it's been there since 1410.
In the square, we listened to some live music (some of us (Ella) danced along too) and then the girls begged to blow giant bubbles and we ended up spending nearly 30 minutes while they played and played and played.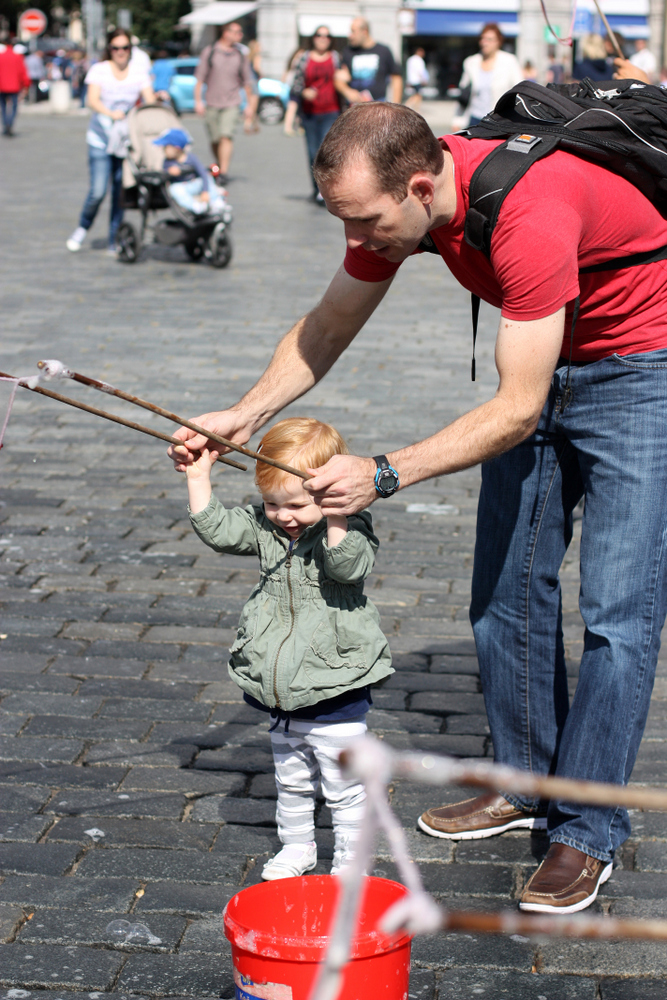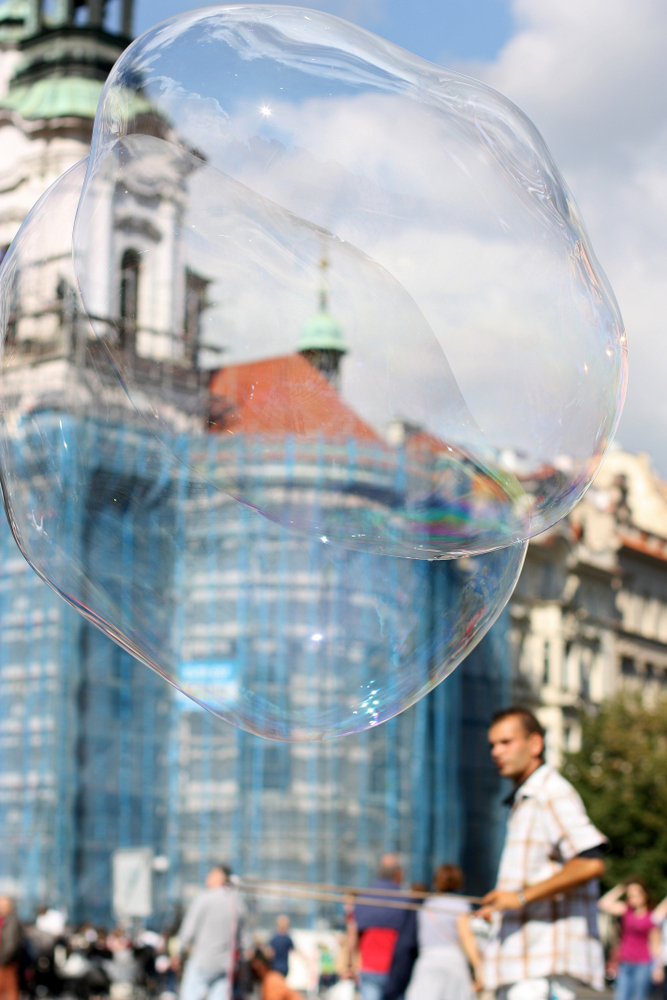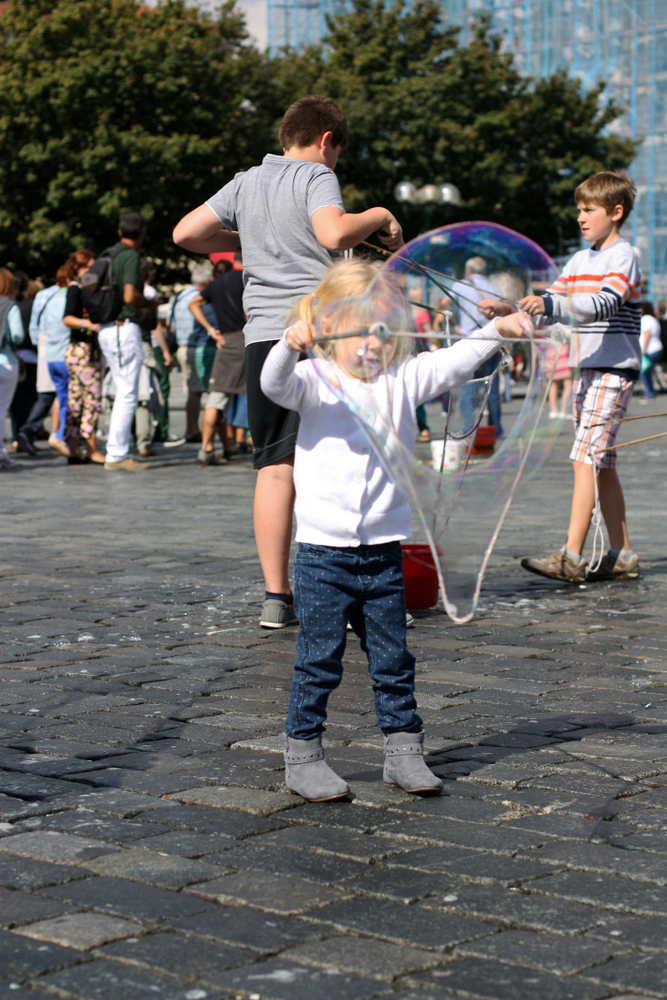 Bart's mom bought one of these spiral fried potatoes which was fantastic. Both girls, of course, refused to even try it. I mean. . .it's a potato chip. What's not to like?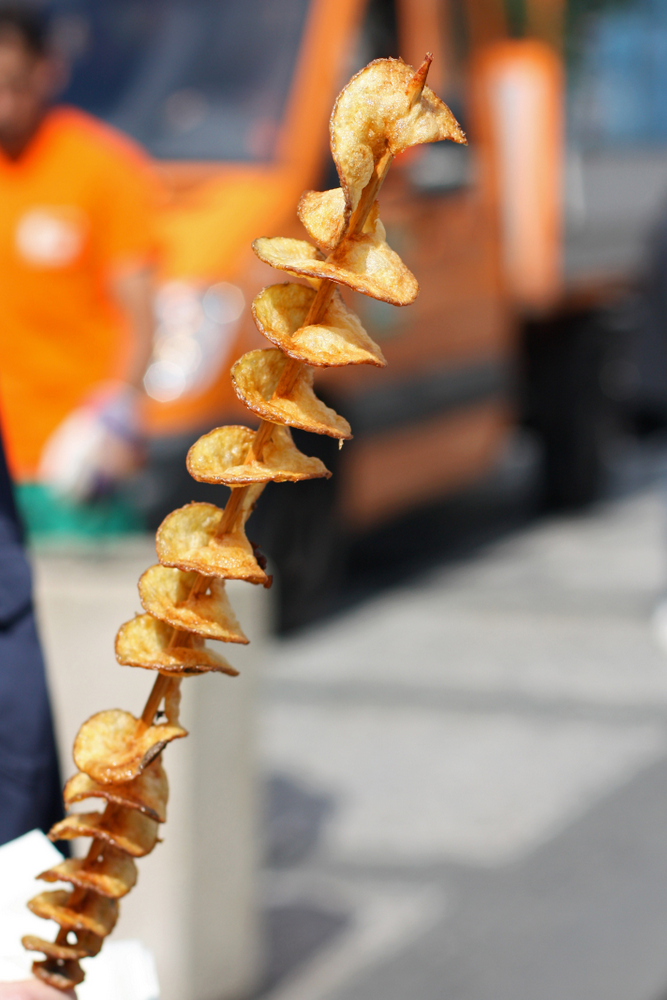 We crossed the Charles Bridge and then headed back to get some lunch, before returning to the hotel to give the girls naps. To my intense relief, Ella zonked out in the stroller just as we got back to the hotel, and she snoozed next to me while I got some work done in the lobby, and Bart took Ani up to the room and let her nap.
Once the girls woke up, we headed back to the palace and checked out the amazing views of the city.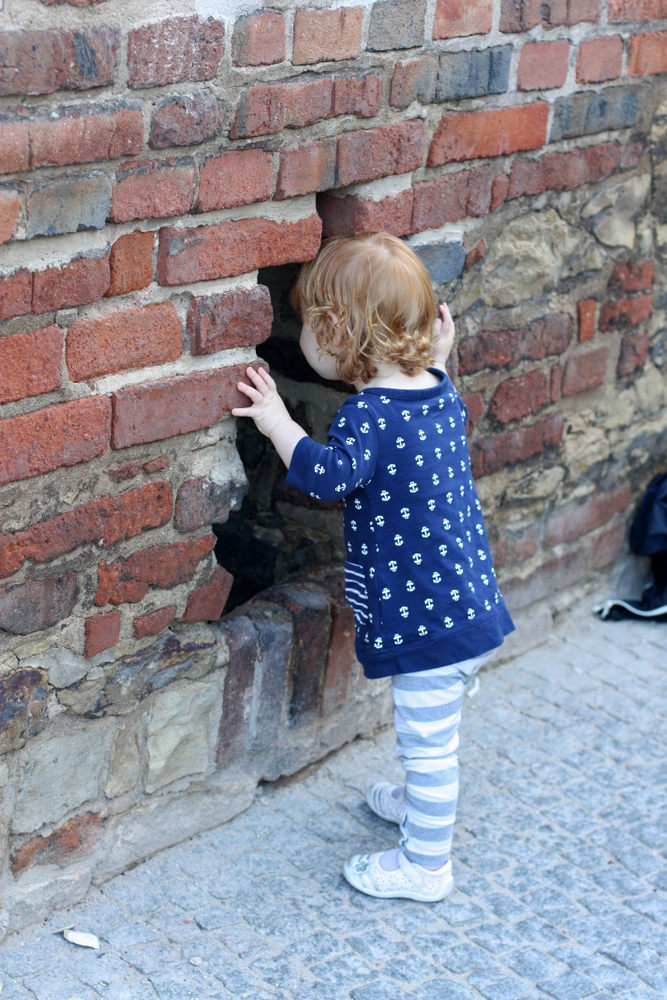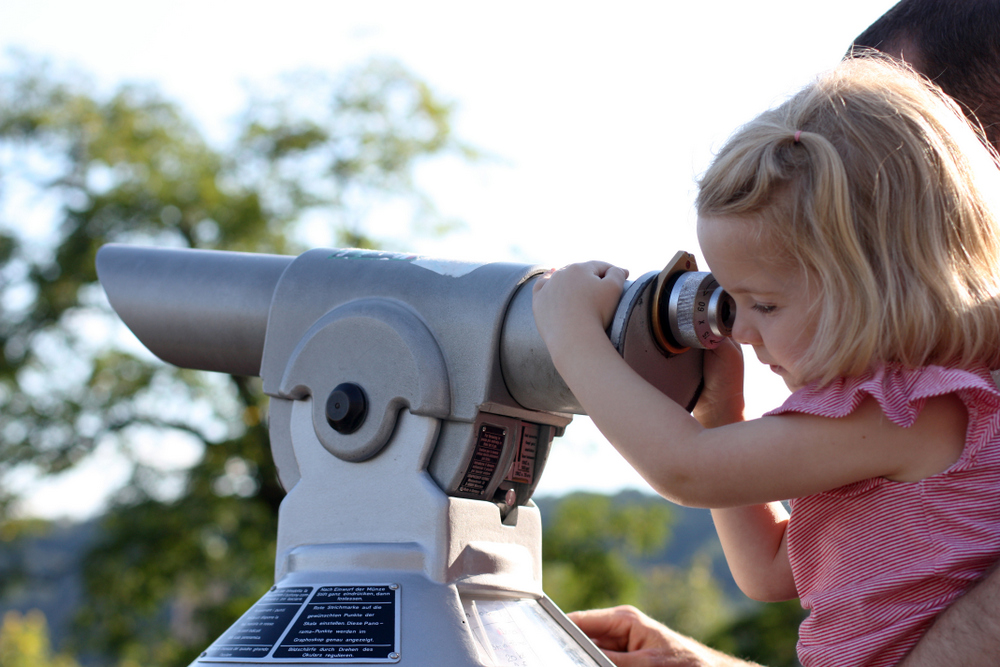 On our way to dinner, we passed through a tiny park, and I suggested we let the girls run around for a bit. They were in heaven, picking flowers and chasing pigeons, and I was delighted to sit on a bench for a while.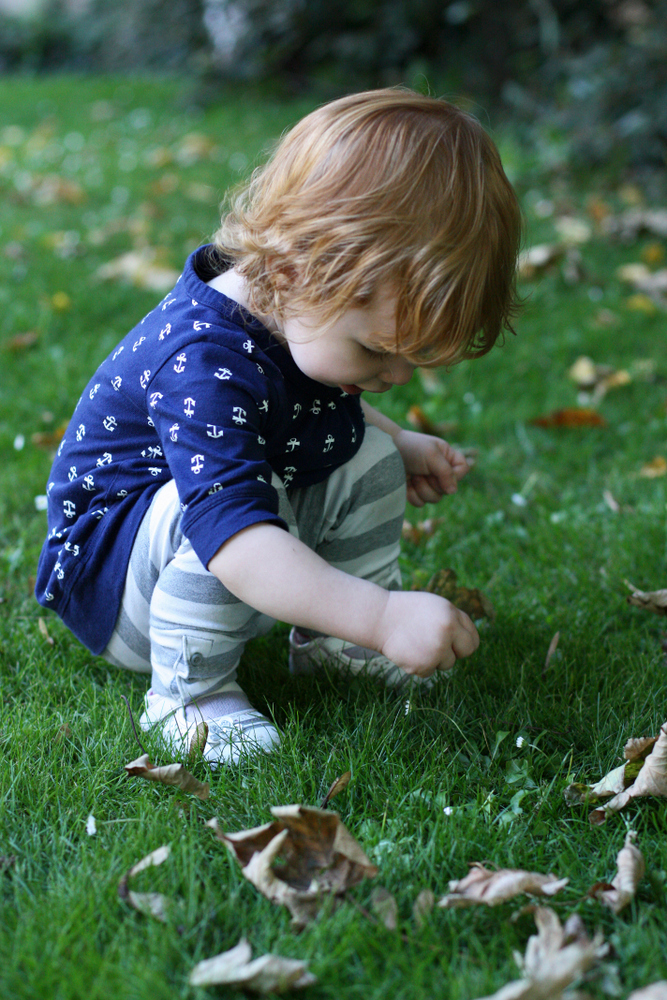 We wandered through the Jewish Quarter, then went back to the main square and got some crepes and sausage for dinner (also some potato, cabbage, and bacon salad which was both ridiculously disappointing and shockingly overpriced. When Bart calculated that the small bowl I bought cost $8, I kind of wanted to cry a little bit. Especially when we threw most of it away).
Bart's parents got a trdelnik (these long rings of dough wrapped around sticks, baked over charcoal, and then rolled in cinnamon and sugar). They are EVERYWHERE in Prague, but Bart and I didn't think they were all that great.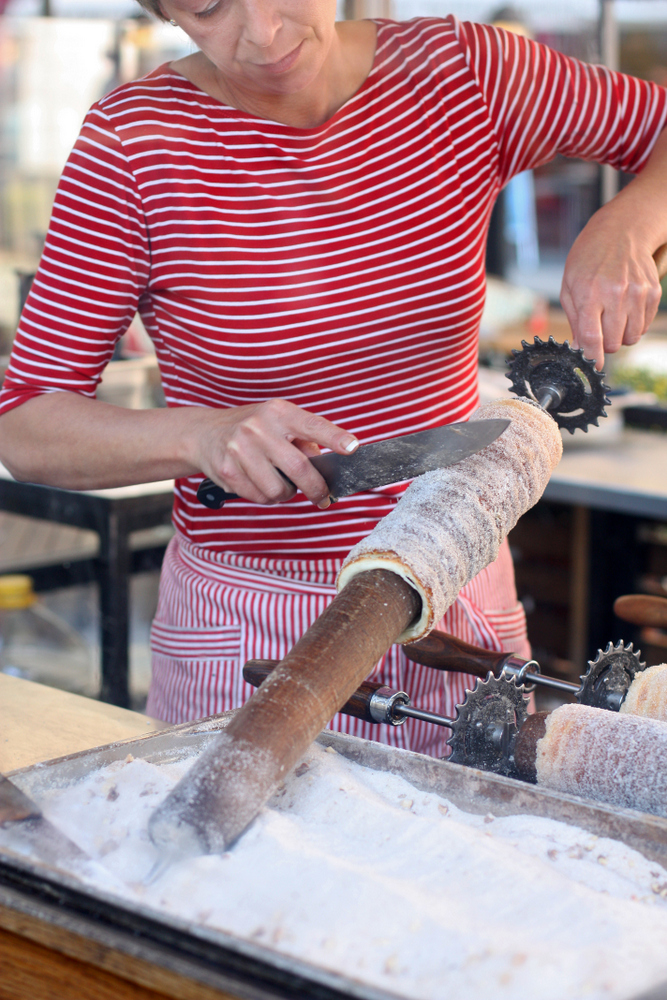 We finished off with another gelato run, and then came back to the hotel for a reasonable bedtime for the first time all week.
Crossing my fingers I can actually sleep through the night tonight, instead of spending an hour in the middle staring at the ceiling and feeling glad that European beds are two separate mattresses so that my tossing and turning doesn't wake up Bart).
Today, we're off to Switzerland for a few days, and then Austria, before heading back through Germany. I can hardly believe this is really happening.