This has been a pretty great year for us, with a lot of fun trips, a cross-country move, the sale of our house, graduation, and the beginning of new jobs.
As far as reading goes, I'd categorize this as the year of Sarah Dessen, the year of non-fiction, and the year of the Newbery.
I looked through all the books I read this year to pick out my favorites and I realized that I marked 68 as four or five stars. There were really so many great books – a terrific year!
My favorite 10 books of the year, more or less in order.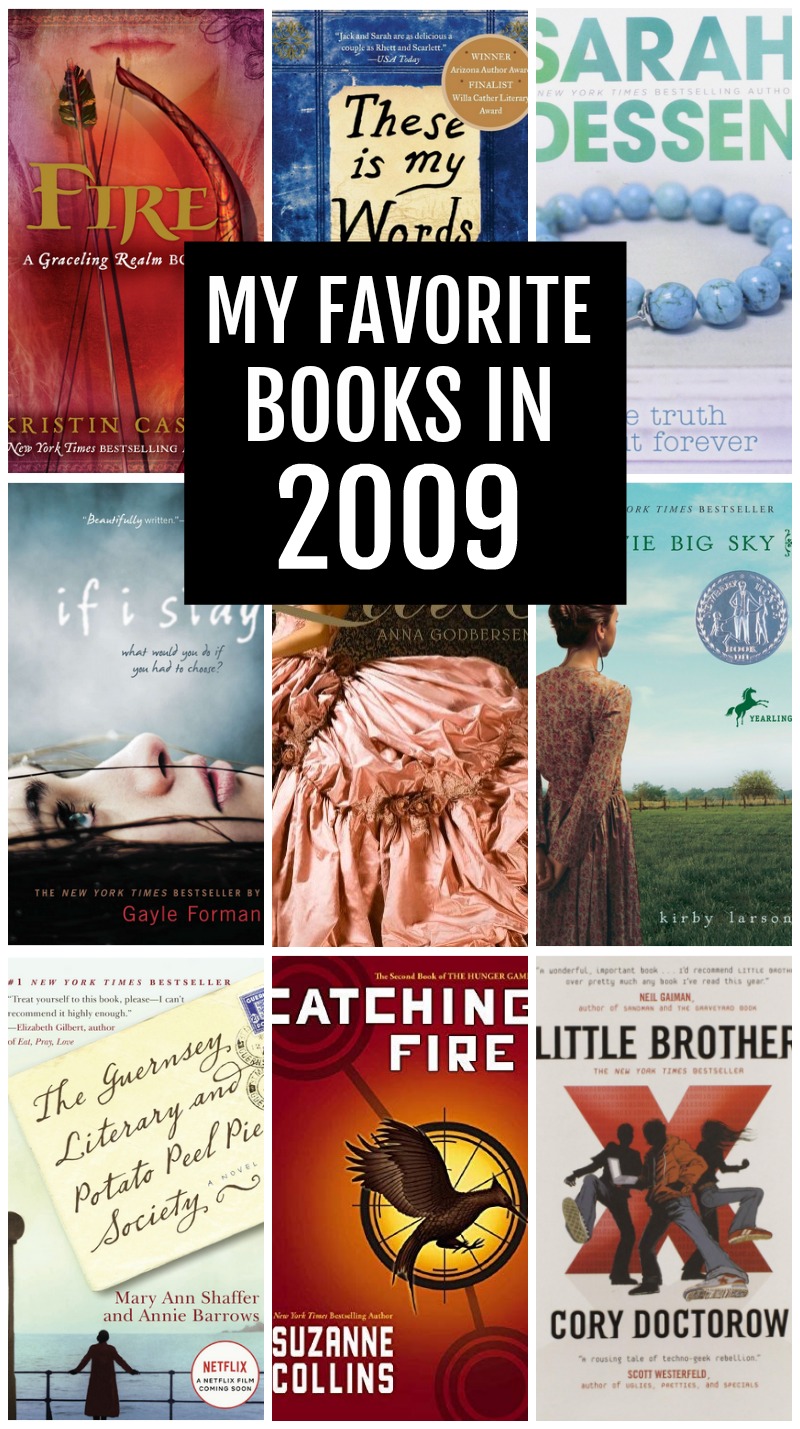 best books in 2009
These Is My Words by Nancy E. Turner
The Truth About Forever by Sarah Dessen
Jellicoe Road by Melina Marchetta
Little Brother by Cory Doctorow
Catching Fire by Suzanne Collins
The Guernsey Literary and Potato Peel Pie Society by Mary Ann Shaffer
Hattie Big Sky by Kirby Larsen
And if you'd like a printable copy of this list that you can take to your library or screenshot on your phone for easy access, just pop in your email address below and it'll come right to your inbox!
Watch for my 2010 goals in the next few days – I've been working hard on them!
Now we're off to have a nice family dinner and then to see Sherlock Holmes, which, you know, is clearly the perfect way to end the year.
if you liked this post about the best books in 2009, you might also like these other posts: