I love cooking from food blogs.
But I'll always have a special place in my heart for cookbooks.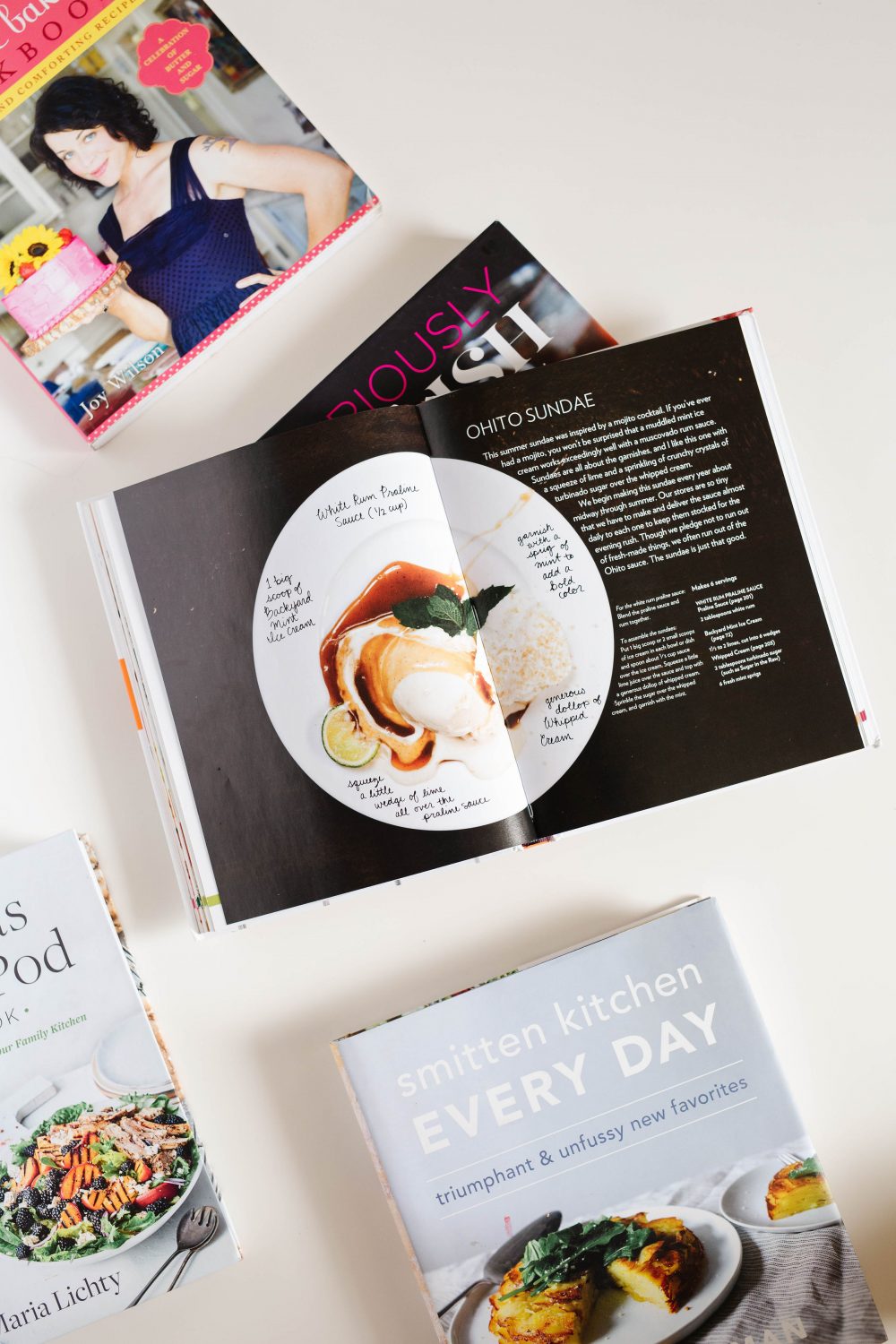 I love having a favorite cookbook open on my counter as I cook, flipping through for dinner or dessert inspiration, or seeing them all neatly lined up on my kitchen shelf.
Over the years, I've found a few cookbooks that have definitely earned a permanent spot in my kitchen.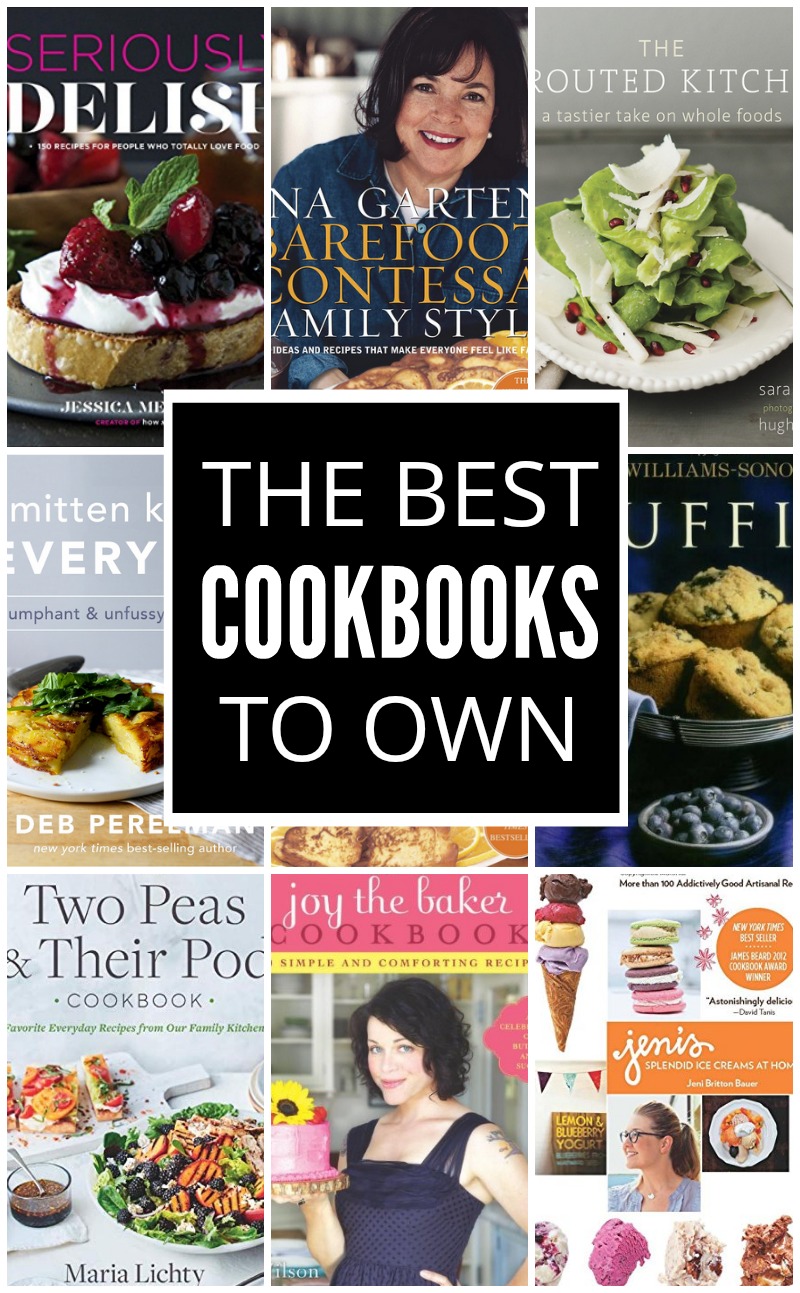 Some are speciality and some are general and all of them are packed with winning recipes.
If you're looking for one or two new volumes to add to your kitchen or a great gift for someone else, these are the best cookbooks I own and would recommend to anyone!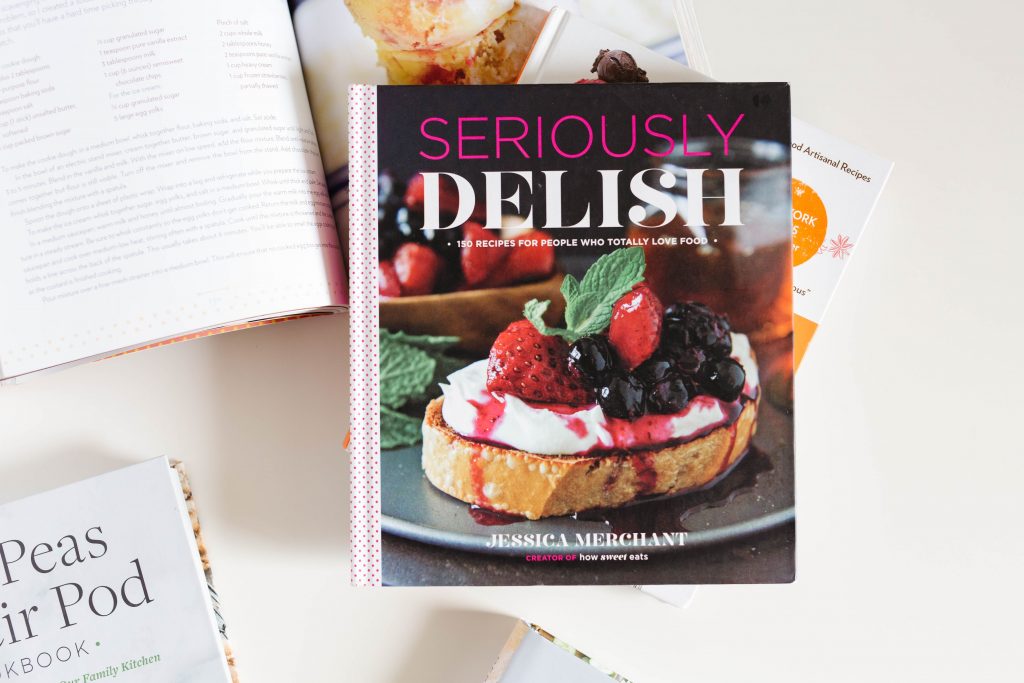 The 8 Best Cookbooks in My Kitchen
Two Peas & Their Pod Cookbook: Favorite Everyday Recipes from Our Family Kitchen by Maria Lichty. If I had to choose a single favorite cookbook, it would be, hands-down, this one. I've been cooking from it NON-STOP for the past few months and it's just such a solid all-around cookbook with breakfast recipes, snacks, desserts, main dishes, and more. I especially love the chicken pot pie and the peanut butter carmelitas.
Seriously Delish: 150 Recipes for People Who Totally Love Food by Jessica Merchant. I checked this cookbook out of the library just before Star was born and then when my mom was there to help, I probably made 8 recipes from this cookbook while she was there. A few days after she left, my own copy showed up on my doorstep from my wonderful mom. I just bought her second cookbook, The Pretty Dish, too.
Jeni's Splendid Ice Cream at Home by Jeni Britton Bauer. I LOVE making ice cream at home and when a friend gave me a copy of this book, I was so delighted. My goal this summer is to make at least a dozen of these recipes! (There are a whole bunch of copies of this for a fraction of the retail price on Book Outlet!)
The Sprouted Kitchen: A Tastier Take on Whole Foods by Sara Forte and Hugh Forte. I bought this one when we were doing our CSA in Texas and it's bursting with great whole food recipes from breakfast to dessert.
Joy the Baker Cookbook: 100 Simple and Comforting Recipes by Joy Wilson. I've long loved Joy the Baker and I couldn't cook through this cookbook fast enough when I checked it out from the library and then my mom bought me a copy for Mother's Day (do you see a pattern here?). It's mostly treats and snacks and desserts and every single thing I've made has been a winner. The Texas Sheet Cake is divine and the chocolate banana bread is also fab.
Williams-Sonoma Collection: Muffins by Beth Hensperger. We got this as a wedding gift and it was the first cookbook I really started cooking from. I've made probably half the recipes in this cookbook over the years and every single one has been a winner. Many of the muffin recipes on my blog are riffs on recipes from this cookbook, including the jam filled muffins and the banana muffins and the pumpkin muffins.
Smitten Kitchen Every Day: Triumphant and Unfussy New Favorites by Deb Perelman. I've been following Deb since BEFORE she started Smitten Kitchen, back when her blog was a dating blog. Some of her recipes are a bit out there for me, but her recipes never let me down and this cookbook is bursting with delicious options. (I only own this one, but her first cookbook, The Smitten Kitchen Cookbook, is also fantastic).
Barefoot Contessa Family Style by Ina Garten. About six months after we got married, I opened a box to get out a dish and discovered that the gift included this cookbook as well as the dish. What a score! This book was instrumental in my cooking education – this one is full of family friendly winners.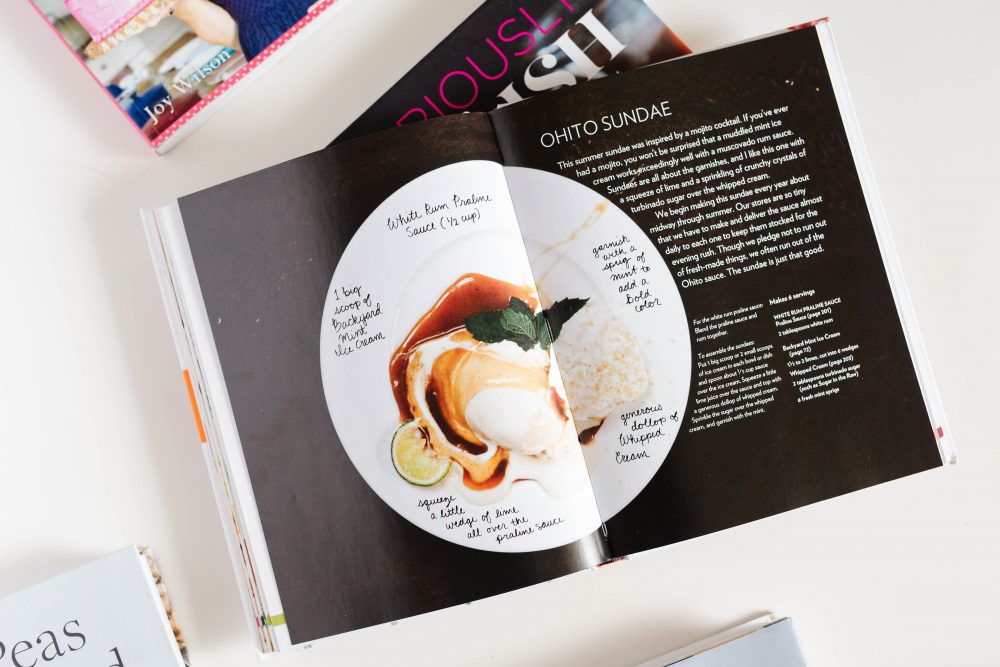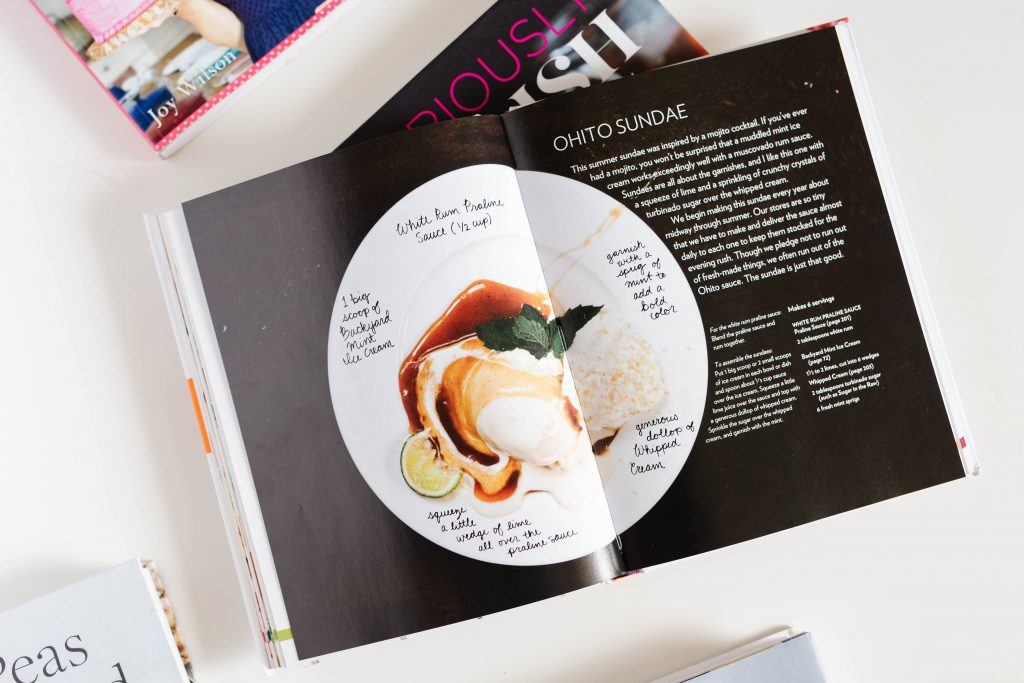 What are your favorite cookbooks? I'd love to hear!
If you liked this post about the best cookbooks I own, you might also like these posts: