This year, we put in four garden boxes and our zucchini and squash plants have gone WILD.
I've heard that one zucchini plant can feed a neighborhood and since we have two of them, I'm pretty sure we're going to be eating zucchini non-stop this whole summer.
So naturally, I'm on the lookout for delicious ways to use that up and hoarding all the zucchini recipes I can.
Whether you have a prodigious producer in your garden or you're grabbing it on super sale at the grocery store, I hope these zucchini recipes help you too!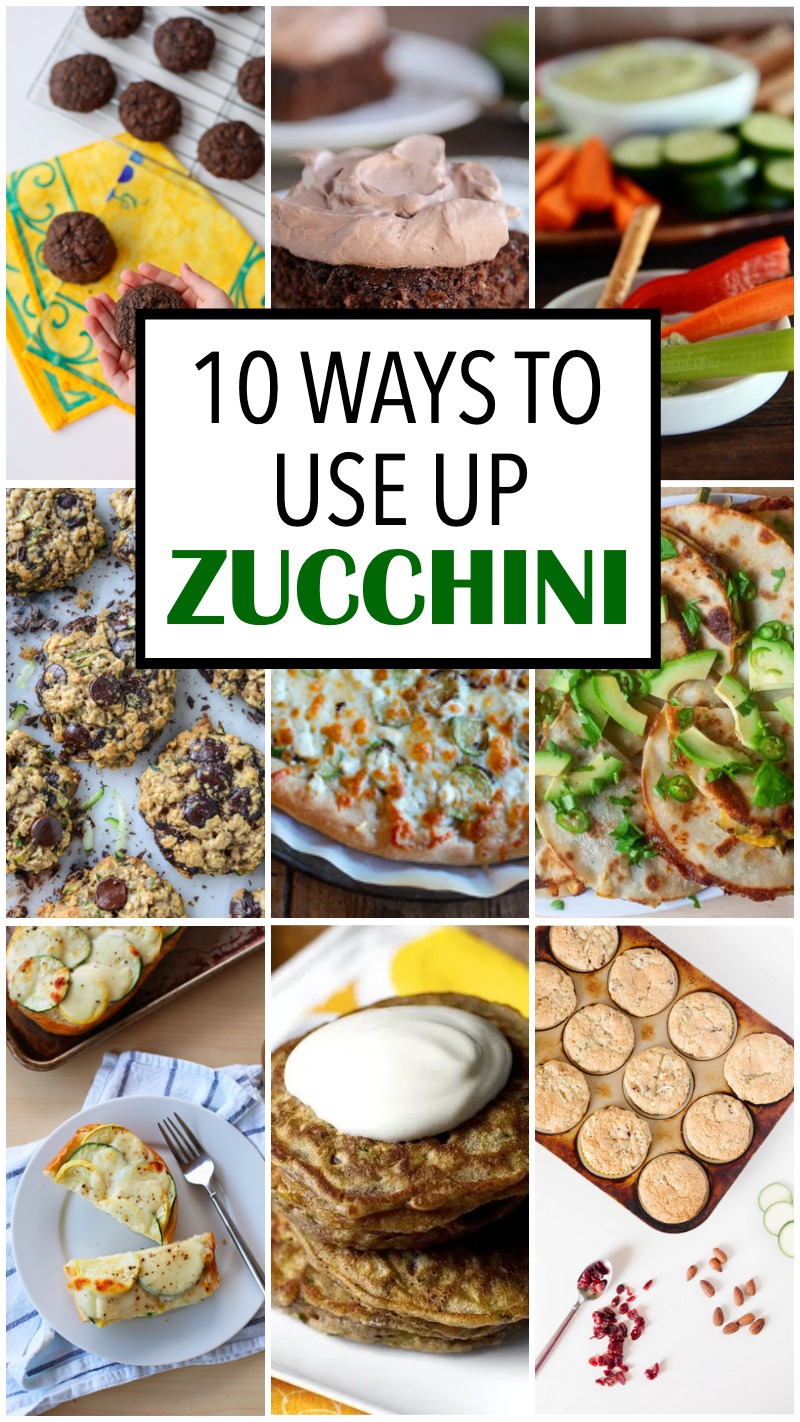 10 really great Zucchini recipes
Double Chocolate Zucchini Cookies
These cookies are SO good (even my not-that-fond-of-zucchini children gobble them up) right out of the oven, PLUS they're terrific frozen.
Summer Squash French Bread Pizza
I briefly tried Blue Apron several years ago and this was a winner (and super easy) recipes we discovered and have been making ever since.
Zucchini Hummus
I'd be a little skeptical but Mel's Kitchen Cafe has literally never led me astray.
Oatmeal Zucchini Cookies
Add chocolate chips to any oatmeal cookie and I am in.
Zucchini Quesadillas
This is a quick lunch or easy dinner option that's kid friendly too.
Green Calzones
When we belonged to a CSA in Texas, I made these vegetarian calzones ALL the time in the summer so I could get through all the greens and squash we were getting.
Chocolate Zucchini Cake
When Mel says it's the best chocolate zucchini cake of all time? I believe her.
Zucchini Pizza
I was SO skeptical of this recipe the first time my sister Landen made it, but it's become a family favorite over the past decade. SO good.
Zucchini Pancakes
Breakfast is served! These zucchini pancakes look amazing.
The Best Zucchini Muffins
A little peach jam, plus nuts and dried cranberries make these truly the best zucchini muffins I've ever made. The crunchy top is the icing on the cake.
Any other favorite zucchini recipes? I'd love to hear!
If you liked these Zucchini recipes, you might also like these posts: