I know I said last week was my favorite list so far, but this week is DEFINITELY my favorite so far.
I can't get enough of classic fairy tales retold in funny and clever new ways. Happily, Ella is also an enormous fan too, so we've read many of them in the last couple of years. And I've been reading longer retellings of them for the last TWENTY years, so I've got quite a few favorites at this point.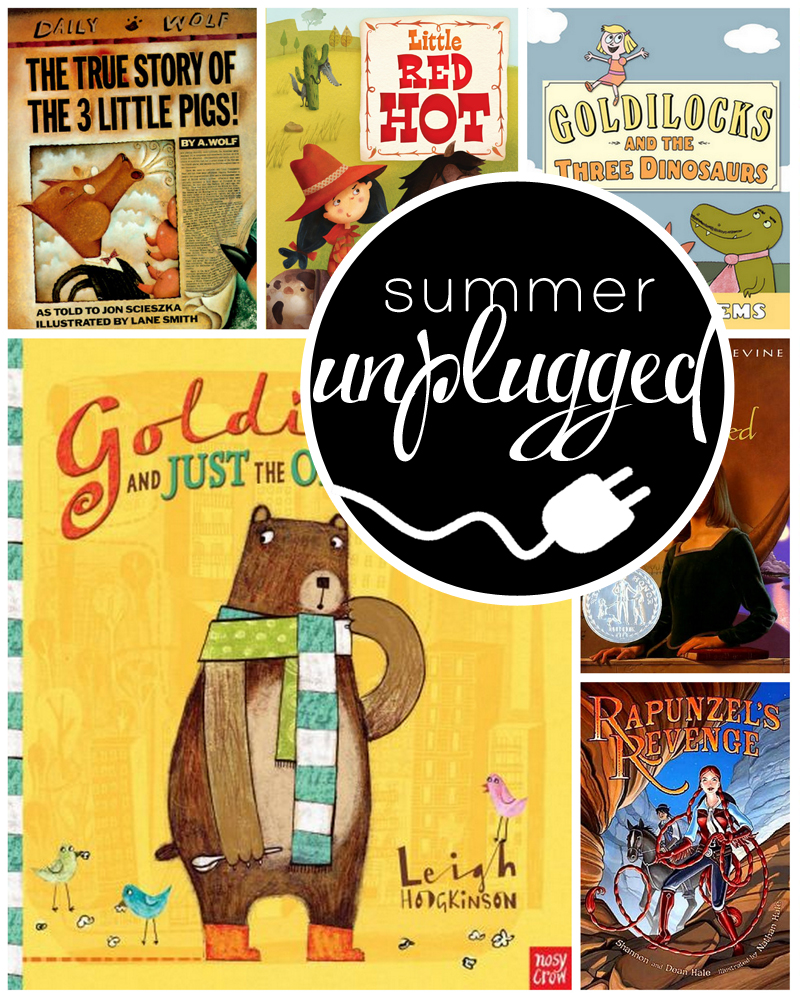 Picture Books:


Chapter Books:
A Few Crafts, Activities, and Recipes:
Rewrite your own fairy tales
Make Rapunzel braids out of yarn
Make oatmeal cookies in honor of Goldilocks (who wants a bowl of oatmeal, anyway?)
Plant some magic beans (who knows what will grow?!)
Have a one-shoe-off Cinderella race
Make Caramel Apples (just make sure they aren't poisoned by a witch!)
And, yippee! Giveaway!
Are you familiar with Caravan Shoppe? They produce the most beautiful children's toys and art (and free printables!).
They're giving away four sets of their Fairy Tale Olliblocks and they are a total smash hit. Look for some of their other products on my Instagram feed later this week. Everything they make is eye-poppingly clever or gorgeous or both.