This post is sponsored by Wonder Math (formerly known as Wonderland Math/ Revolution Math), a brilliant interactive way to help your child learn (and love!) math. Get your first month plus a learning kit for $1 with the code JANSSEN!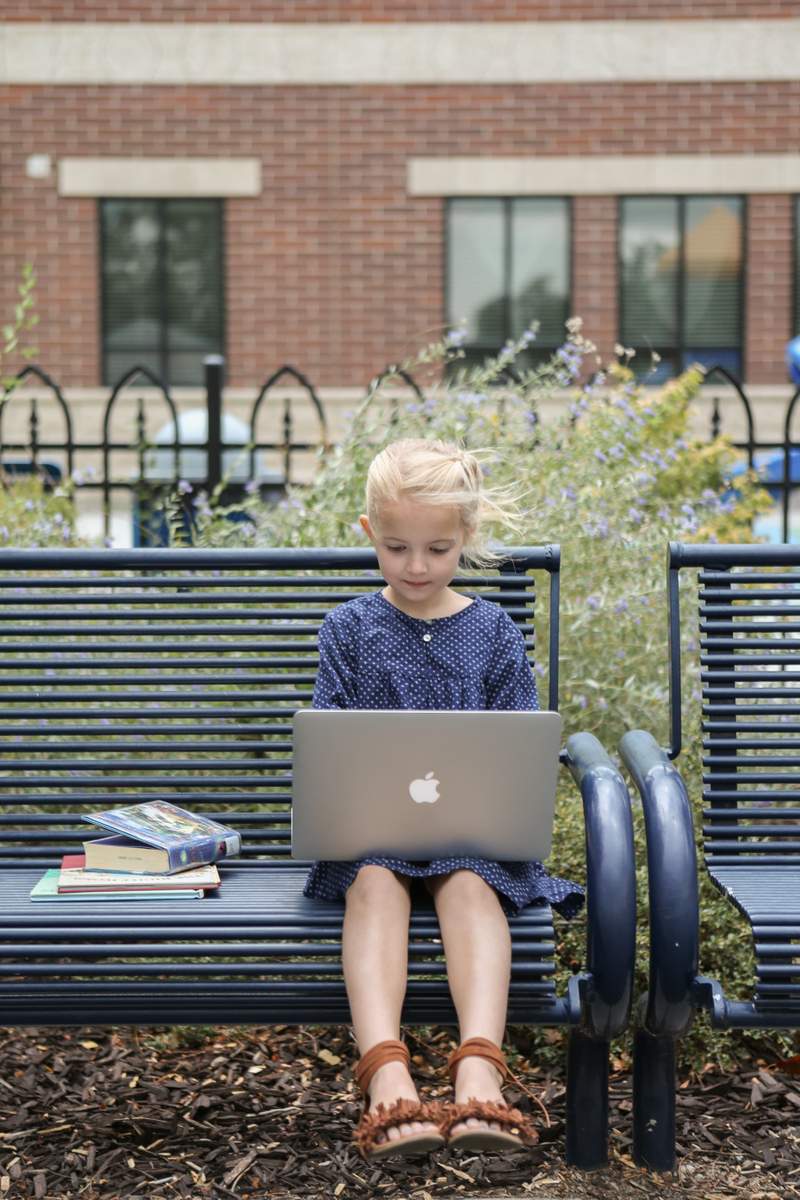 Schooling for my children is a tricky subject for me.
I love the idea of homeschooling, but it doesn't feel like the right thing for our family right now.
For both Bart and me, one of the hardest parts of leaving Arizona was leaving behind the girls' school.
Our public school district was open enrollment and four of the eight elementary schools had special programs – one was a traditional school (Saxon math, uniforms, etc), two were language immersion schools (Chinese and Spanish) and one was an accelerated STEAM school.
Last year, when Ella was entering second grade, we enrolled her at the STEAM school and it was fantastic.
I felt like the teachers and administration were really on board to help Ella continue to excel academically.
In third grade, which is the grade she just started, the school begins their double accelerated program where you basically do two grades in one.
Ella was ECSTATIC about joining this program. Her best friend was in the same class, the teacher was incredible, and we were all really enthusiastic about this coming year.
For Ani, the school was just beginning a new program for accelerated students beginning in kindergarten (with the plan being to roll it out through twelfth grade as these students progressed). You had to take an IQ test from a child psychologist and meet a benchmark score to even apply and the class size was only 19 students.
Ella's teacher found out we had a kindergartener entering the school in the fall and suggested we have Ani tested.
Back in February or March, Bart took her to see a psychologist for the testing and when the results came back, she'd qualified to apply and a few weeks later, we found out she'd gotten a spot.
At a school event, the principal told Bart that the woman teaching this kindergarten class was the BEST teacher he'd ever worked with and before we'd even known about this program, we'd heard from several other parents who had had this teacher for their children that she was absolutely exceptional.
All of this is to say that I was so looking forward to a really phenomenal school year for both of the big girls and walking away from both of those classes was completely gut-wrenching for me.
The bright side of all this is that leaving that school situation behind has given me a big push to take more ownership of my children's education.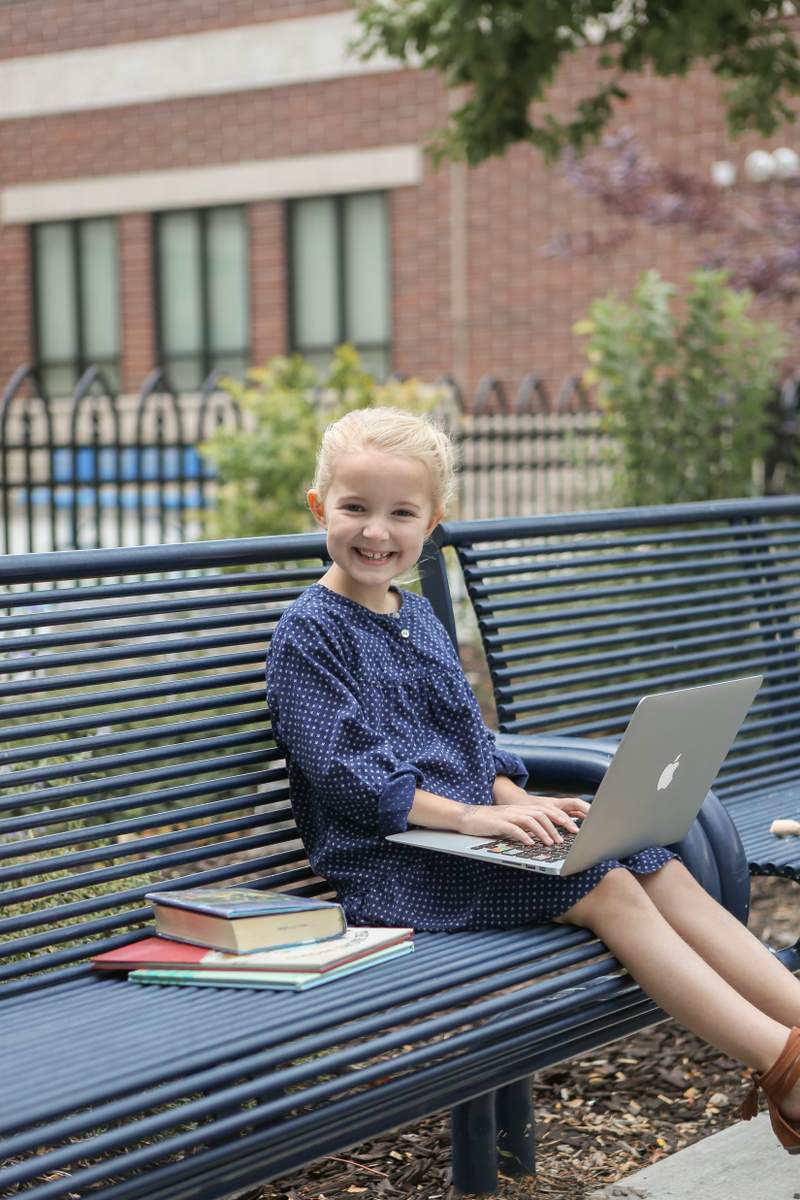 Because I felt like they were going to be in such stellar programs, it was easy for me to feel like I didn't need to do much to make sure they were learning and progressing.
Once we decided to move, I realized that I needed to take more ownership and supplement their educations with the things that felt important to me.
Of course, because they are going to public school, I don't want to overload them or make them feel like they had no free time to just be kids, but I also didn't want to just assume they were going to learn everything in the classroom.
The school day here in Utah is a little shorter than the one in Arizona and kindergarten is only half-day here instead of the full day that we were anticipating for Ani in Arizona, so we have a little more time than we would have otherwise.
If you're interested in some of the other things we're doing, I'll talk about that more in the coming weeks, but today I wanted to share one of the main things Ella is doing to supplement her school work this year.
It's called Wonder Math (formerly known as Wonderland Math/ Revolution Math) and I am SO excited about it.
Math has always been Ella's first love – she actually didn't really start learning to read until she'd finished up her first math book and we didn't have a replacement.
The STEAM focus was the main reason we picked their last school, because both Ella and Ani have always really gravitated toward math and we wanted a school that would support that.
But I didn't want to just give Ella more workbooks – I wanted something that really made math fun and enjoyable for her.
Enter Wonder Math.
One of my readers was using it with her children and suggested to Wonder Math that they reach out to me and I was immediately on board.
Wonder Math is an online program designed for 2nd through 5th graders to be used as a weekly after-school program.
You choose a time that works for you for about an hour once a week and you join 2-3 other students and a live tutor (it's the same tutor each week, which I love because I think consistency is basically the key to success in every aspect of life).
Each week, your squad and tutor go on a digital adventure using math to solve mysteries and complete team-based challenges.
It's a story-based curriculum and each child chooses a character to be each week.
When you sign up, they also send you a box of materials that go along with it with manipulatives, flash cards, graph paper, and everything else you'll need to solve the mysteries.
You also earn gems for every mystery you solve and you can exchange those gems for prizes (like LEGO kits, art supplies, and lots more), which basically is Ella's idea of heaven.
Part of my homeschooling experience was really good computer programs (I still see those pixel-y blue and white multiplication flash cards in my mind when I hear any multiplication problems between 1 x 1 and 15 x 15), and I'm SO excited about Ella doing this.
I love the interactive experience, the opportunity for her to use technology in a positive way, and how it makes math FUN (I spent basically 2-9th grade crying about math every single day – my mom is a saint).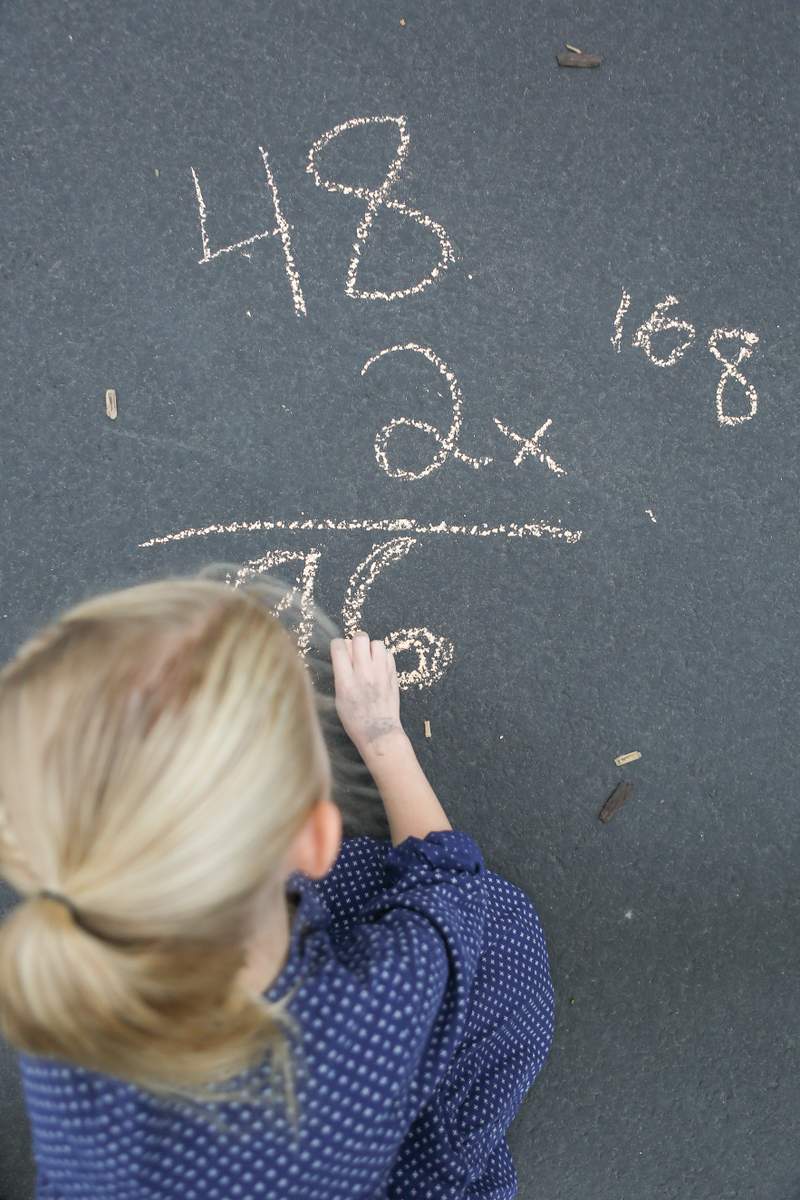 You can watch some demo videos on their site to get a feel for how it works, plus they have a robust FAQ section.
And! You can sign up for a month-long trial for only $1 (one!) with the code JANSSEN, which includes the learning kit.
You can also sign up with a friend or sibling or cousin, which makes it even more fun.
I'll be sharing more about our experiences over the next few months, so stay tuned and let me know if you have questions.
And if you'd like to sign up for Wonder Math and do it along with us, use the code JANSSEN at signup to get the first month of tutoring plus the learning kit for only ONE dollar!
Photos by Jylare Smith Photography