Looking for a printable copy the 2021 Mock Caldecott score sheet? Pop in your email below and it'll come right to your inbox!
The official winners have been chosen and all the 2021 award winners are listed here!
For the past three, I've put together a Mock Caldecott list and I've loved having so many of you participate in reading and picking your own winners, and then comparing them to the official Caldecott winners chosen by the American Library Association in late January.
The 2021 Caldecott Winners will be named on January 25th (this year, the entire American Library Association Midwinter conference will be held virtually) which means it's time for a 2021 Mock Caldecott Book List!
If you're unfamiliar with the Caldecott award, it's an award given to the artist of the most distinguished American picture book published in the previous year ("most distinguished" according to the panel of judges made up of librarians and other people involved in children's literature that year – you have to be elected or appointed to be one of the judges).
Each year, the winner (and any chosen Honor books) are awarded in January or early February at the American Library Association conference.
I've done Mock Caldecotts as a grad student, as a student librarian and as an elementary school librarian and now it's really fun to do as a family and see how our picks match up with what actually won.
It's been especially fun to see so many of you join us the past three years!
If you'd like to do it again this year, I've come up with a list of possible Caldecott books and have checked out as many of them from the library as I can.
I printed off score sheets with a list of all the titles of the Caldecott books I chose and then as we read them, we rate them according to the Caldecott criteria.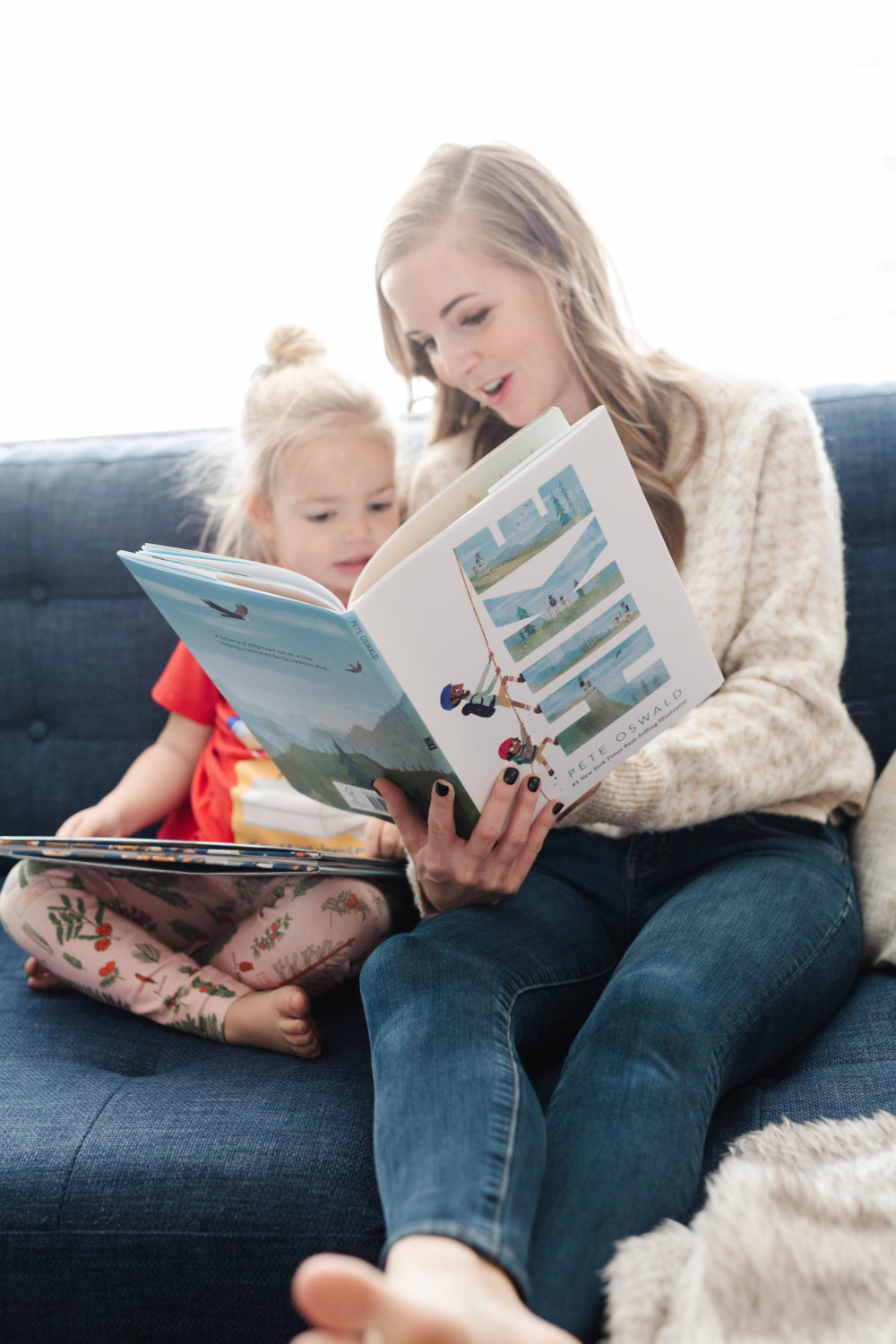 I spent a long time reviewing books that are getting buzz as Caldecott contenders, so your odds of at least one of them being picked as a Caldecott winner or honor are pretty good (last year, the winner plus the three honor books were all on the Mock Caldecott list – I'm crossing my fingers for equally good luck this year).
I made a score sheet with each of the and then the four criteria:
How well is the art executed? (Basically, is this good art?)
How does the art match the story? Is the style and medium a good fit for the tone and feeling of the storyline or theme? (In a nutshell, if it's a happy, cheerful book, does the art reflect that, or if it's a serious, sad book, does that art match that?)
Is the art important to the story? (Do you get insight into the story, the characters, or additional details through the art that you wouldn't get if you were just reading the text without any art?)
Does it have a child audience in mind? The award isn't for the most popular book, but it does need to have children as the primary audience.
On the score sheet, there's a spot after every book to score it on each piece of the criteria between 1-5. Once we read all the books, we tally up all the scores and determine our Caldecott winner, plus pick a few Honor books (there is technically no limit to how many Honor books can be chosen, but it's usually 2-4).
And if you'd like a copy of the score sheet with all the book titles printed on it, you can grab a free printable copy here!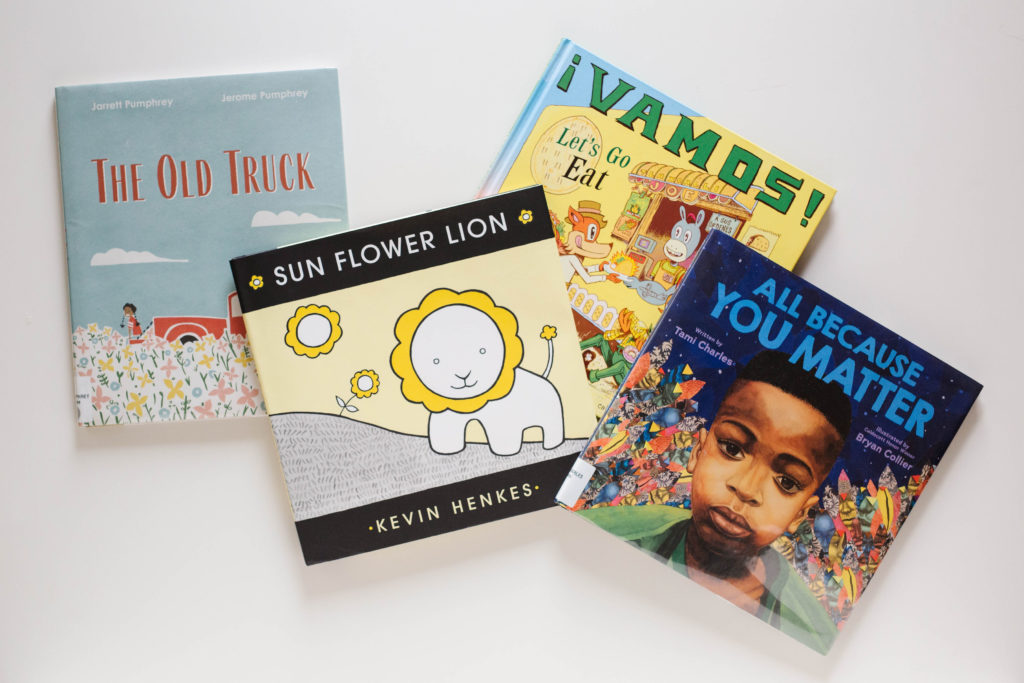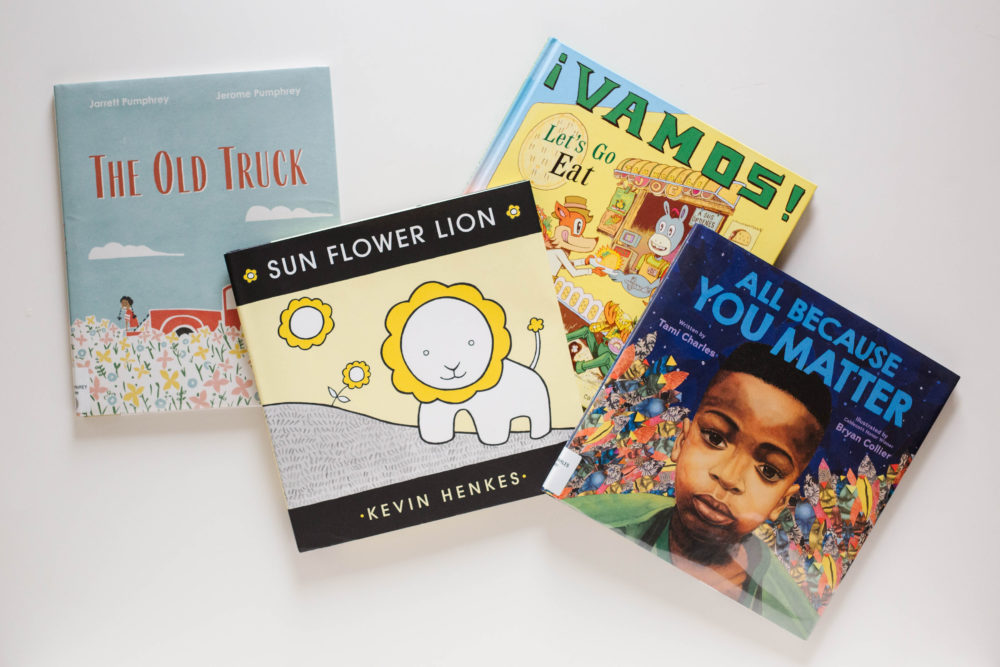 Here are the 40 2021 Mock Caldecott books on our score sheet this year:
And if you'd like a copy of the printable score sheet I made, just plug in your email here and I'll send you a copy right away!
Good luck to all of us on picking the winners!
If you liked this post about the 2021 Mock Caldecott, you might like these posts too:
Photos by Heather Mildenstein