July is a fun month – it's fully into summer, with the first day of school still pretty far away.
Our garden is going crazy and there are plenty of hot days for swimming. Plus, my family has a lot of July birthdays which makes it feel extra festive.
With the month coming to a close, here are four of my favorite products from July!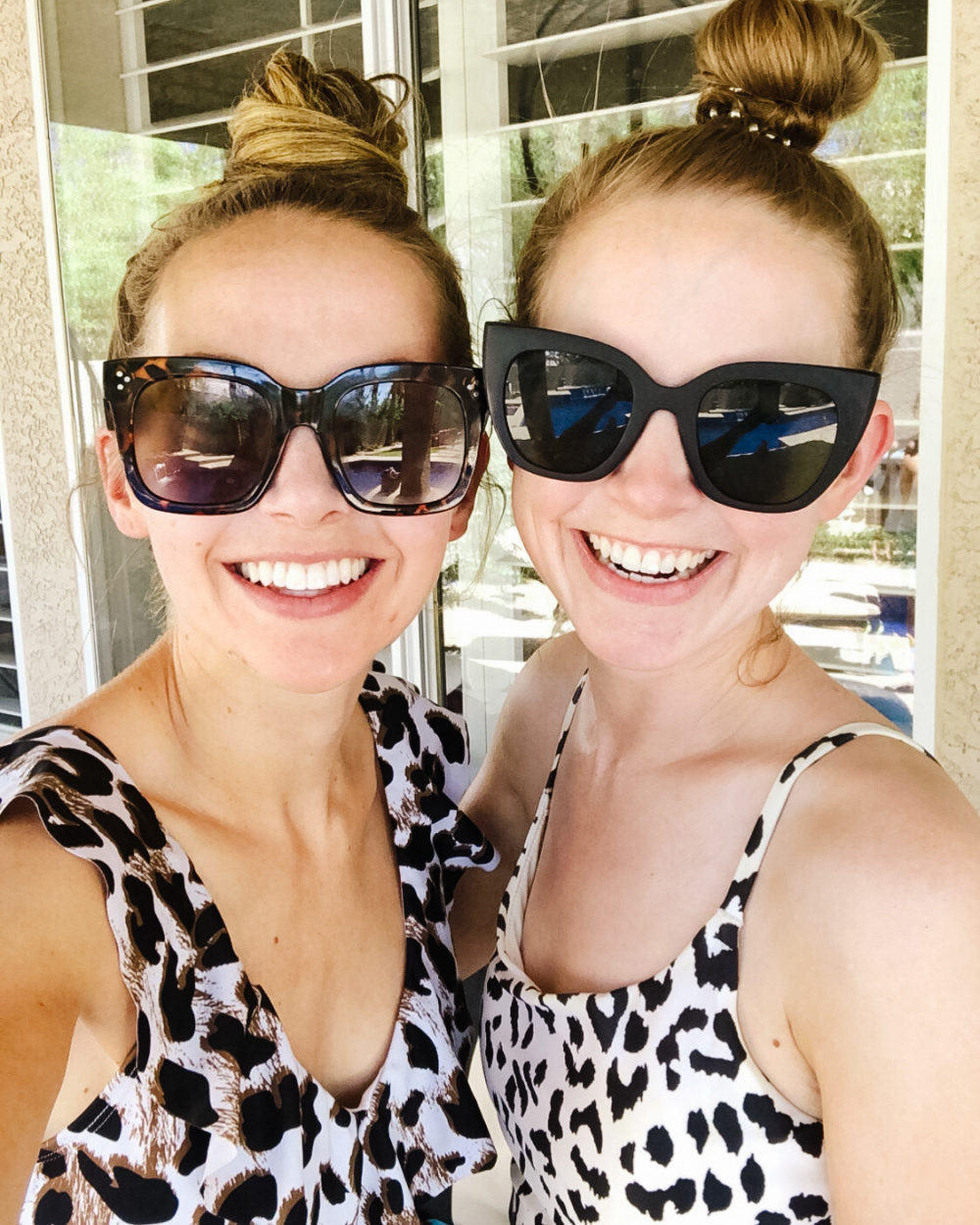 Four Favorite Things for July
Frank & Buck Hair Ties
I usually wear my hair the same way every single day (down and curled) but this summer I've been experimenting a little and I'm LOVING my Frank & Buck hair ties. I have three of them and they're so great for tying around a ponytail or top knot or using as a headband. They add a nice summery touch to any basic outfit and they're super affordable (plus you can use the code EVERYDAYREADING for 20% off!)
Minimalist London Tube Map
My sister Merrick had a birthday earlier this month and I was trying desperately to think of a gift for her when I spotted the massive London Tube map on my office wall and realized a version of that would be perfect. We went on study abroad together in London back in 2006 and it's one of my most treasured memories. I bought this digital minimalist Tube map art on Etsy, had my local print shop print it off and framed it. Now I'm wondering if TWO pieces of Tube art in our house is too much . . .
Lates by Kate pajamas
I hesitate to mention these because they're currently sold out, but I love them so so much I can't not say something about them (plus, then you can be ready when they re-launch in the fall). They are hands down the best pajamas I've ever owned – they're so soft and light-weight and flattering. I waited two years to buy a pair and now I'm planning to buy at least two more pairs as soon as they restock. They DEFINITELY live up to the hype.
TOMS Sunglasses
I got these matte black sunglasses in my Summer FabFitFun box and they are pretty much the only sunglasses I've worn for the past 6 weeks. I like them even better than my $300 sunglasses! They're light-weight, a fun shape, and stay on really well. Basically, I couldn't love them more.
What are your favorite things this month? I'd love to hear!
P.S. IF YOU LIKED THESE JuLY FAVORITES, YOU MIGHT ALSO LIKE THESE PAST FAVORITES!