Looking at Halloween shirts to wear during October? This simple DIY pumpkin shirt is perfect for Halloween events when you want to be festive without wearing a costume!
I do not enjoy dressing up for Halloween (some people have the self-assurance to wear ridiculous costumes in public and feel completely at ease. I am not one of those people).
Having a child to wear a costume on Halloween is the best thing that's ever happened to me because I felt like the pressure for me to dress up diminished greatly.
But I do like the idea of Halloween shirts so I can have something festive to wear when we attend Halloween functions (this year, between church, the MBA, and actual Halloween, it appears we'll be attending some 5 Halloween events).
I just don't want that festive something to be overly cheesy.
I thought a Halloween shirt would be perfect since it would mean I could wear jeans or dress it up a bit with a skirt.
And I had a black shirt that's been waiting for some making over for more than a year. I really like the fit of the shirt, but it's mega-boring, and the neckline was unflatteringly high.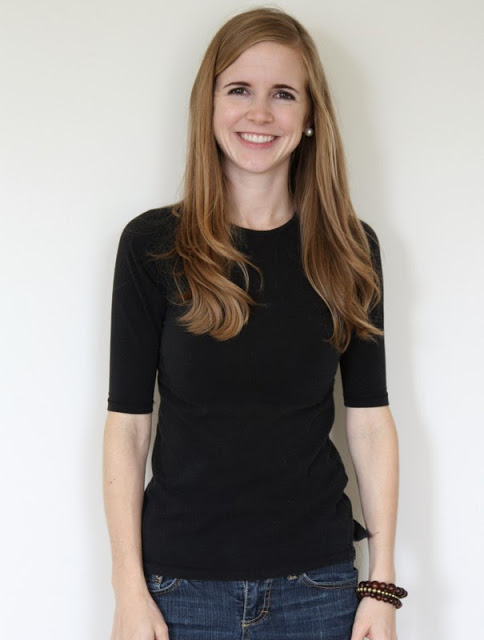 I thought some pumpkins across the front would be fun, but I didn't want them to be orange.
I settled on gold instead, but then, somehow, I misplaced the bottle of gold paint and when I was searching through my paint drawer I found a bottle of copper rose paint left over from when I did this Halloween project last year.
Copper seemed even BETTER than gold – still metallic and shimmery, but a little closer to the orange of pumpkins.
I whipped up a quick little design, printed it out, and used this fabric painting technique to paint it on.
And I also cut the neckline out and added a little slit down the front to make it not quite so crew-neck looking.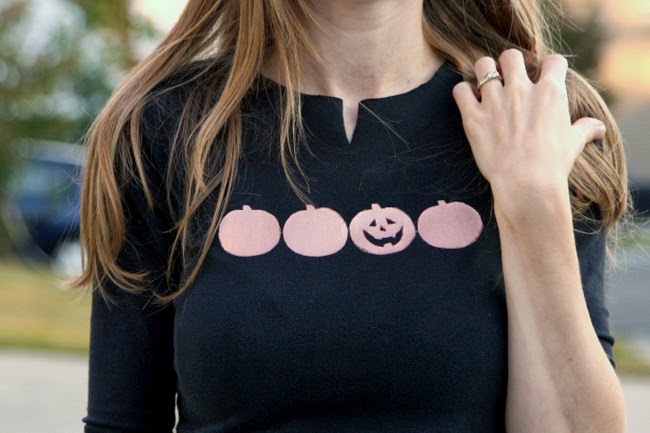 And, now I pretty much love this – I don't think I could buy a better pumpkin shirt! Win.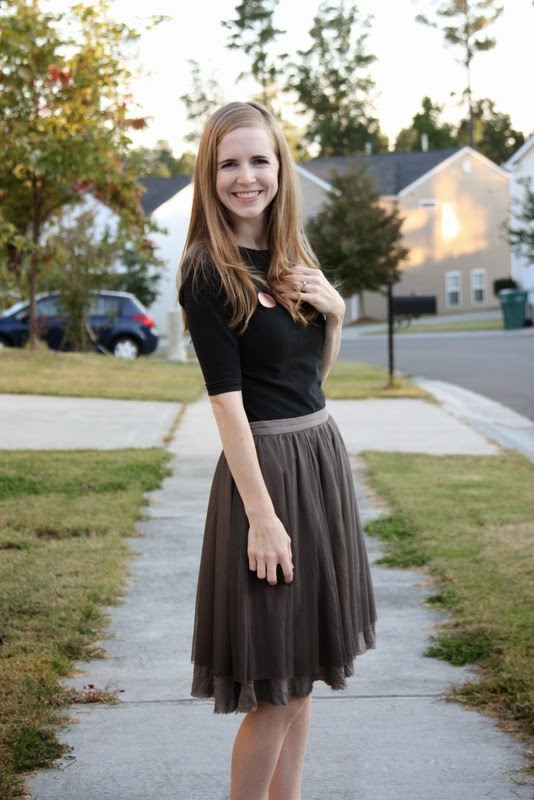 Shade // Skirt // Leopard Flats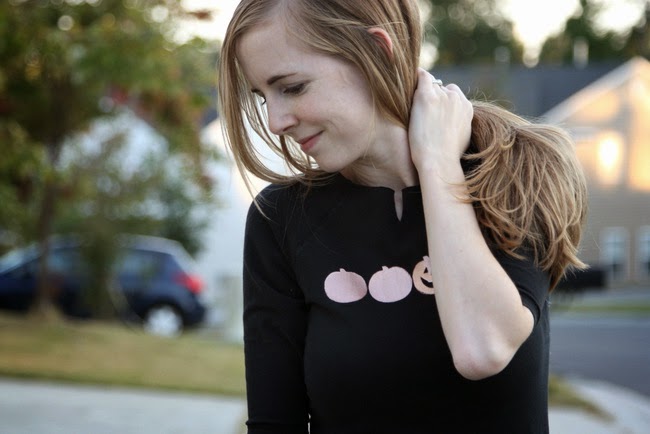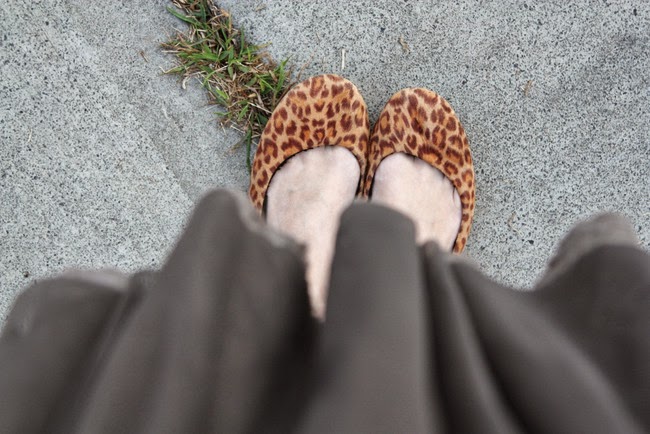 And, of course, after I was done taking pictures, Ella insisted on taking some of me with Ani. And now I'm insisting on inflicting a couple of them on you.