These DIY constellation cards are the perfect project for a summer afternoon with kids. Make a double set and slip the second set of constellation cards in the mail for a cousin or friend who lives far away!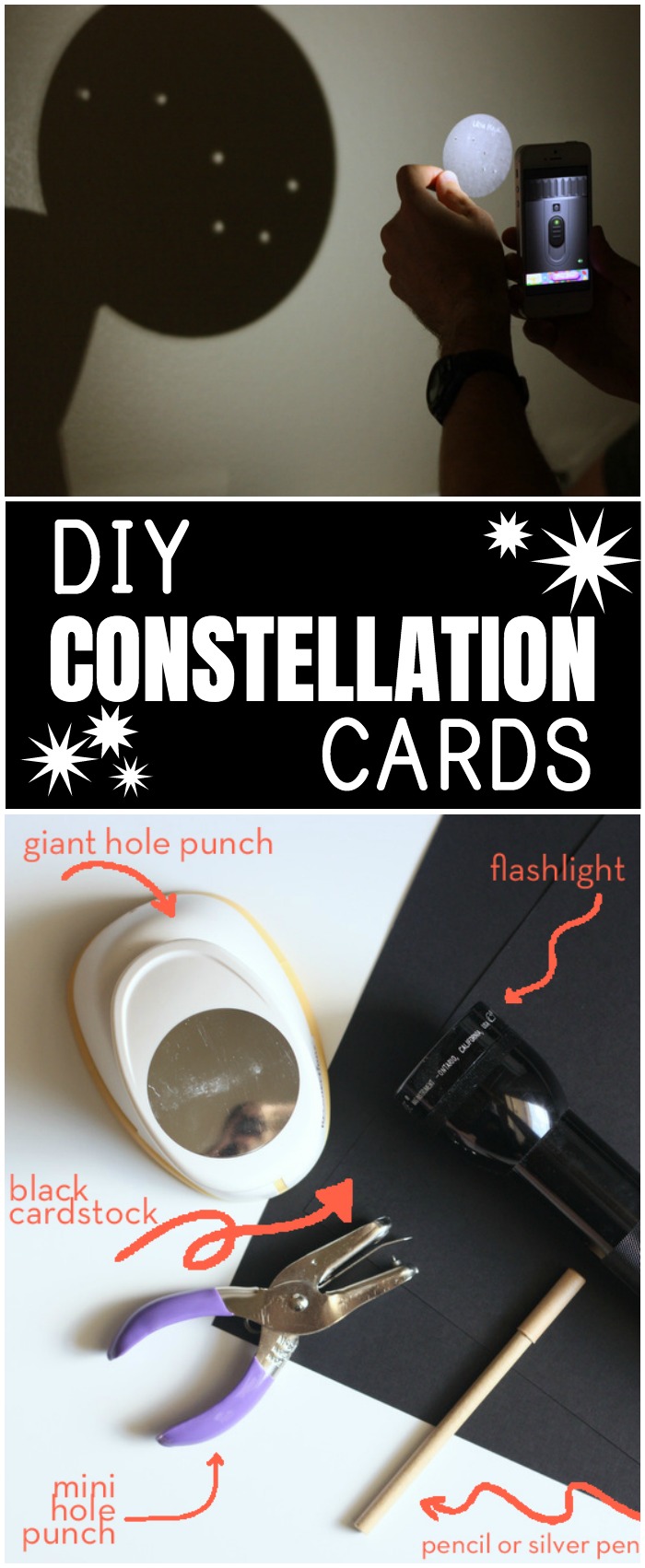 When I shared our confetti balloons earlier in the year, I mentioned that Bart had a goal to send something physical in the mail every month this year.
I'm sure you are really impressed that this is the second thing we've sent off this year (wait, June isn't the second month of the year?). Underachievers or not, I think these constellation cards were a really cool project.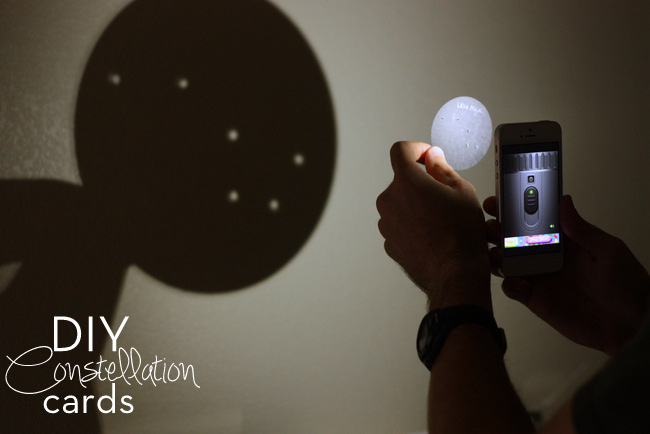 I loved putting these together and they were really super easy. I made a whole set in about 15 minutes. And they fit easily into an envelope (which is now sitting on my kitchen counter because for some reason looking up addresses and putting a stamp on an envelope is pretty much the most difficult thing ever for me).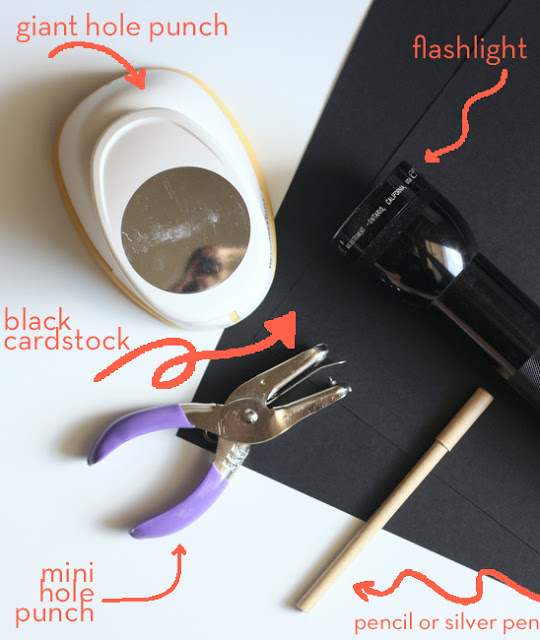 Make your own constellations for kids
Supplies needed:
Black cardstock
Giant hole punch (or scissors if you want to freehand the cutting)
A mini hole punch (I use this all the time, which means I should probably stop borrowing Ralphie's on a monthly basis and just buy my own).
Pencil or silver pen
Flashlight (after I photographed this, I discovered that this flashlight was so old that the batteries were rusted into the tube and I couldn't get them out. So. . . iPhone flashlight app to the rescue).
Punch (or cut out) your circles. My punch is 2 inches across.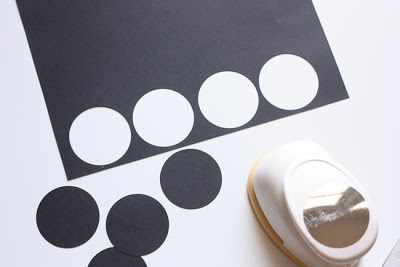 On each card, draw the dots that make up the constellation. I used this chart of constellation printables on Pinterest and cannot find where it originally came from: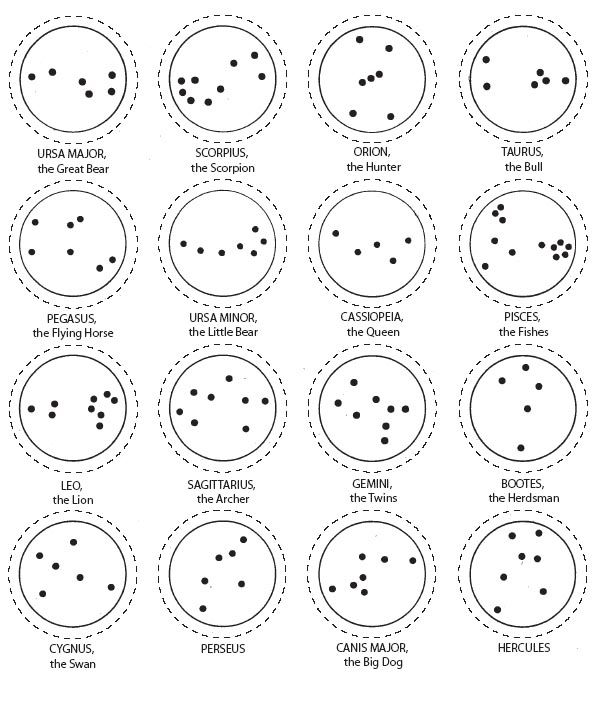 Using the dots you just drew, punch out the dots.
With your pencil or silver pen, write the name of the constellation on the card.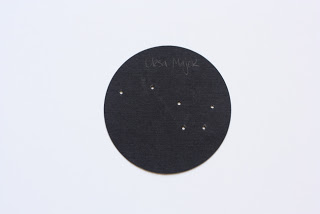 Done! Repeat with as many constellations as you'd like.
Then take them in a dark room, and use a flashlight to project the constellation on to the wall.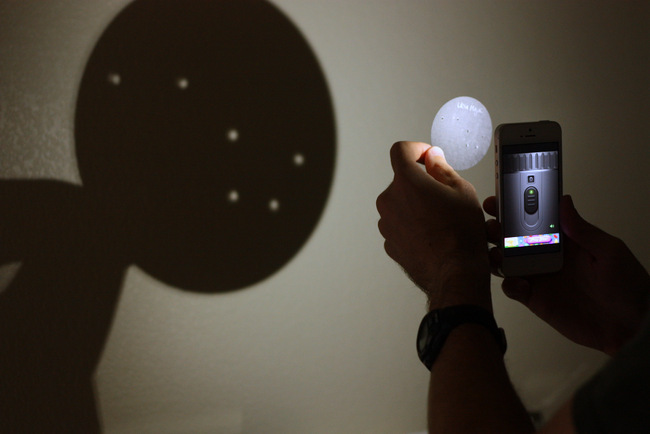 Ta-da!
If you liked these DIY constellations for kids cards, you might like these projects too: