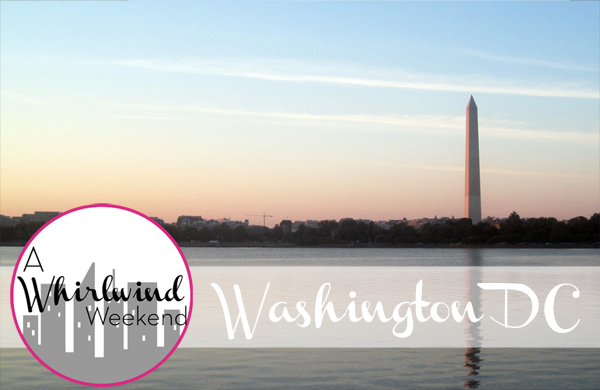 1. I'd
take you out for burgers at Ray's Hell Burger. Bring your appetite because
these burgers are big!
2.
It's famous for a reason! You shouldn't miss Library of Congress; it's
the most beautiful building in DC. You also can't miss seeing the
monuments at night. I especially love the play of shadows and light at
the Lincoln and WWII Memorials.
3.
Calories don't count on vacation, so we'll stop in and grab a cupcake
at Baked and Wired. TV might have brought fame to Georgetown Cupcake,
but those of us who know better will skip the line and head to Baked and
Wired for a bigger, denser treat.
4. The weather is perfect and getting outdoors
is a must. My very favorite spot in DC is the Bishop's Garden at the National
Cathedral. Grab some pizza from 2Amys or bring your own picnic to snack on
while you relax in the garden.
5. You're so fortunate to have a DC insider
showing you around. For an off-the-beaten path experience, take a free tour of
the beautiful Anderson House or explore the gorgeous gardens and antique collections
at the Hillwood Mansion.

6.
You didn't ask, but I'll tell you anyway that a trip to the nation's
capital wouldn't be complete without visiting the museums on the
National Mall. You really can't go wrong, but my favorites are the
National Gallery of Art and the National Archives. After your museum
visits you'll be hungry, so take a walk past the White House to Founding Farmers, a local favorite.
Want to share your city? Email Me!