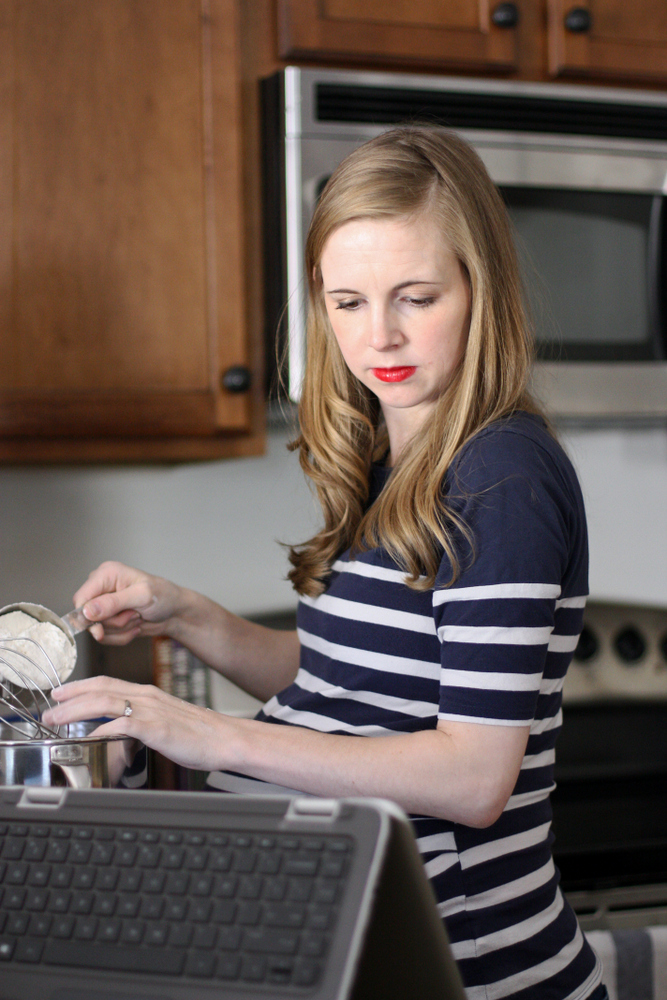 Have you noticed that members of your family want to keep eating dinner every. single. night?
My family is like that too. (And then 25% of that family complains about what's for dinner. But we won't name names).
I'm not a perfect meal maker and we don't have gourmet dinners every night (or almost any nights), but we do have family dinner most nights of the week.
HP sent me their new HP x360 (it's a laptop that you can use as a laptop, a tablet or set up as a tent or in stand mode) and it's perfect for pulling up recipes, browsing my ridiculously large Pinterest board of main dishes (or. . .carbs), and using as a cookbook when I'm rushing around the kitchen trying to get things ready for dinner.
I still remember when my in-laws came to visit for Thanksgiving in our first house back in 2006 and my father-in-law commented that he'd never seen someone cook a recipe from a laptop before.
Now it's noteworthy to me if I use a cookbook for a recipe; I do the vast majority of my cooking from recipes I find on the Internet.
Anyway, in honor of the HP x360's four modes, here are four ways that I make having nightly(ish) dinner happen at our house.
making dinner at home
1. Make a meal plan. 
I know, this is super original and brilliant advice you have never heard before. It's kind of like that money advice that says "spend less than you earn" or that weight loss advice that says "eat fewer calories than you burn." They're annoying because they're true and because no one actually wants to do them.
But seriously, it's a lifesaver. I make my weekly menu every Sunday (and I post them on Instagram, if you're interested in seeing what we eat. And who wouldn't be?), make up the grocery list and then go grocery shopping on Monday.
I put that list up on the fridge and I try to look at it every morning when I'm getting the girls breakfast so I have in mind what I'll be making that night for dinner and if I need to defrost or get something going ahead of time.
2. Have a list of quick meals that you can make in 10-15 minutes. 
Even with a meal plan, things go off the rails sometimes (and by "sometimes" I mean "at least once a week").
You get home late, you realize you forgot to buy some essential ingredient, you're pregnant and suddenly what is on the meal plan makes you want to barf, etc.
Here are some of my go-to meals for when other dinners just aren't happening:
(Also, making this list makes me nostalgic for living in London where it cost about £1 to buy a bottle of really good Indian curry sauce and we had various kinds for dinner all the time when I didn't feel like making a dinner from scratch).
3. Embrace the slow cooker. 
Seriously, it's pretty much my favorite thing on earth to put dinner in right after breakfast and not think about it again until dinner time. I try to plan at least one crockpot meal per week so that on whatever is going to be my busiest day, I can toss things in it early on and then not have to worry about dinner until five minutes before it's time to eat.In fact, the other day, Bart said to me, "Based on how often you mention it on a day when you put dinner in the crockpot in the morning, I think you should do more crockpot meals." Okay then.
A few family favorites:
4. Pancakes and Waffles are acceptable dinners too. 
A few people have asked me recently if I've done a bunch of freezer meals to prepare for this new baby, and the truth is. . . no.
With Ani, I froze a half dozen items or so and ended up throwing almost every one of them away once we moved six months later. I just don't like frozen food very much and I feel like they never reheat into something I want to eat.
Bart and I were discussing this the other day and we both agreed we'd almost always rather eat pancakes or waffles or cold cereal than pasta that's been cooked, frozen, thawed and reheated.
Also, the girls will eat pancakes or waffles without complaint (and I have super good recipes for both that all of us love). Ten points for breakfast for dinner.Any other secrets for serving dinner? I'm all ears.


This post is part of a collaboration with HP and the Meghan Trainor That Bass tour (we won't be doing a lot of concert attending because, hello new baby, but I love that they are making a documentary of the tour based on fan-generated footage).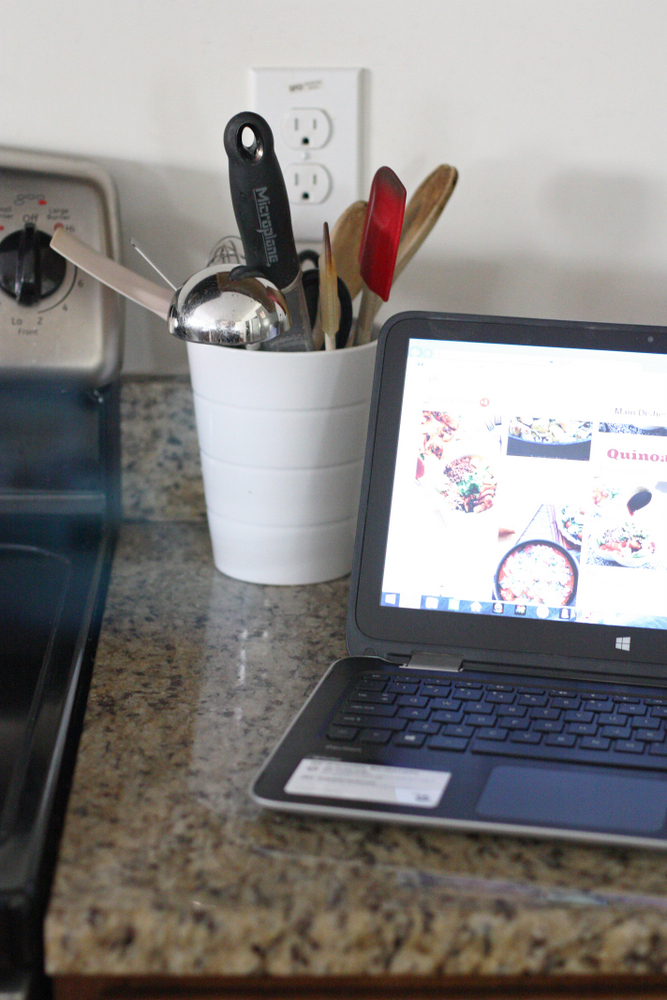 if you liked this post about making dinner at home, you might also like these other posts: