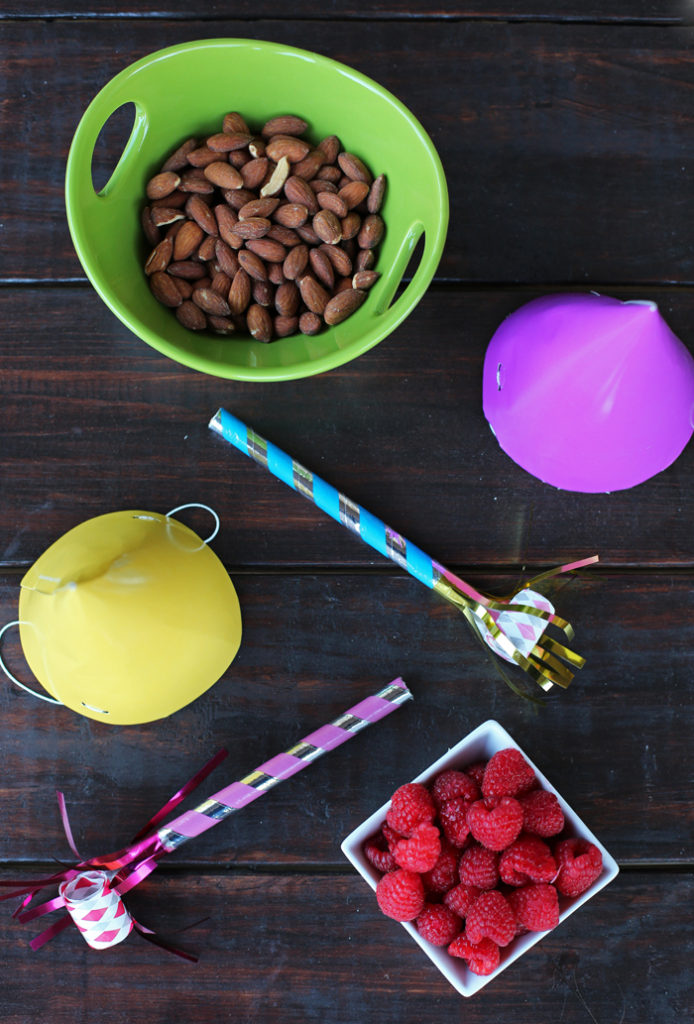 This post is sponsored by Blue Diamond Almonds
We're spending this New Year's Eve with my sister Merrick and her family in California.
(Last year we celebrated with an 11-hour drive through Texas to Alabama, so this is definitely a step up).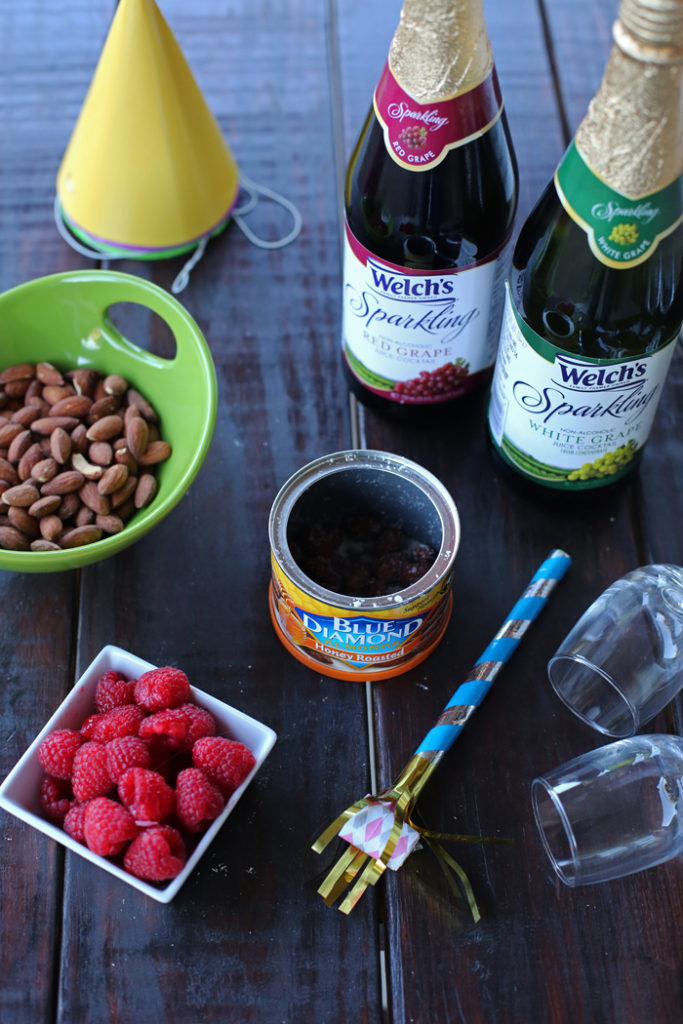 Since between the two of us we have five kids under the age of six, I've been thinking about celebrating the end of 2015 and ringing in 2016 with small children.
If you're celebrating at home with little kids too, here are some of my tips for making it a fun and special evening without making you or your kids crazy either that night or the next morning.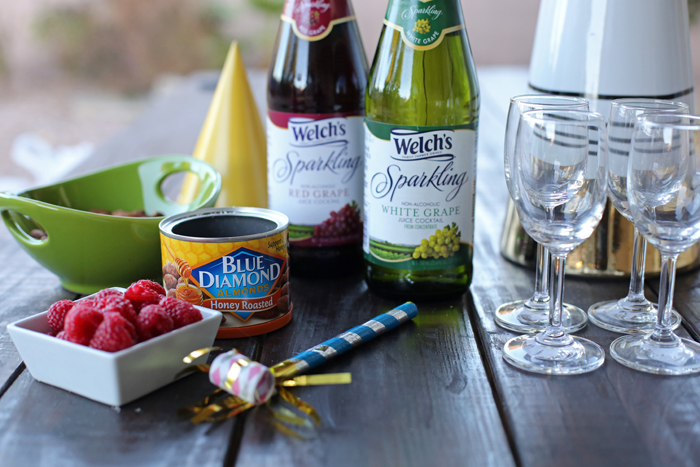 1. Don't go too late. Your children might be night owls, but mine are definitely not. Ani is the child who will go put herself to bed at 6:45 after a busy day, so the idea of letting them stay up until midnight has zero appeal. We'll let them stay up a little past their bedtime, but hopefully all of them will be totally zonked out by nine p.m. I have zero interest in starting the new year with crabby, over-tired children. Also, I like to end every night, even the last one of the year, without children.
2. Pick one or two activities. You know those New Year's parties you see on Pinterest with activities to do every hour or half-hour? Those make me want to go take a nap. No way am I coming up with that many activities. I like the idea of one or two simple things, whether it's watching a movie as a family, a dance party or playing a few games. No need to make it overly complicated.
3. Choose treats that aren't super sugary.
By the end of the holiday season, I feel like the empty-sugar train has been going strong for many many weeks and my children (and me!) are just totally saturated. Adding super-sweet desserts to the evening means it is harder for kids to go to bed and also means wired children and upset tummies. I like a small spread of more substantial snacks that are still fun, like these
Honey Roasted Almonds
from
Blue Diamond
which our whole family l
oves
.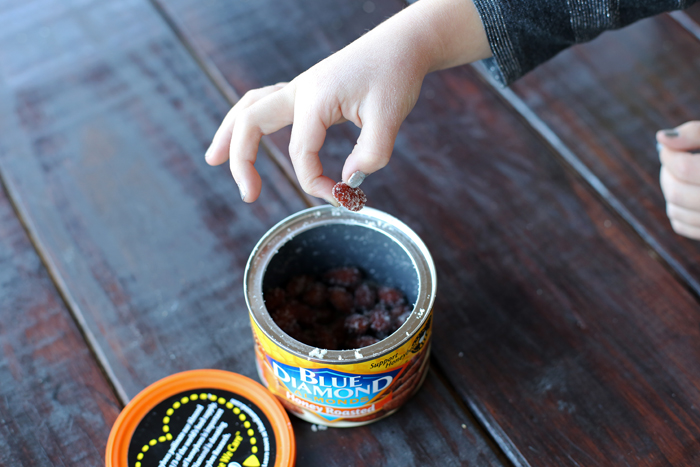 4. Get a few celebratory items.
I'm skipping the confetti (because who wants to clean that stuff up?) but I love some fun party hats, party blowers, and sparkling cider. They take virtually no effort and they really add to the celebratory feel of the evening. I also love these
mini flutes
from
World Market
(they are actually
cordial glasses
, but they are a smaller size and a little bit sturdier than a real champagne flute, so they are perfect for little hands).
How do you ring in the New Year with small children? And more importantly, Happy New Year!