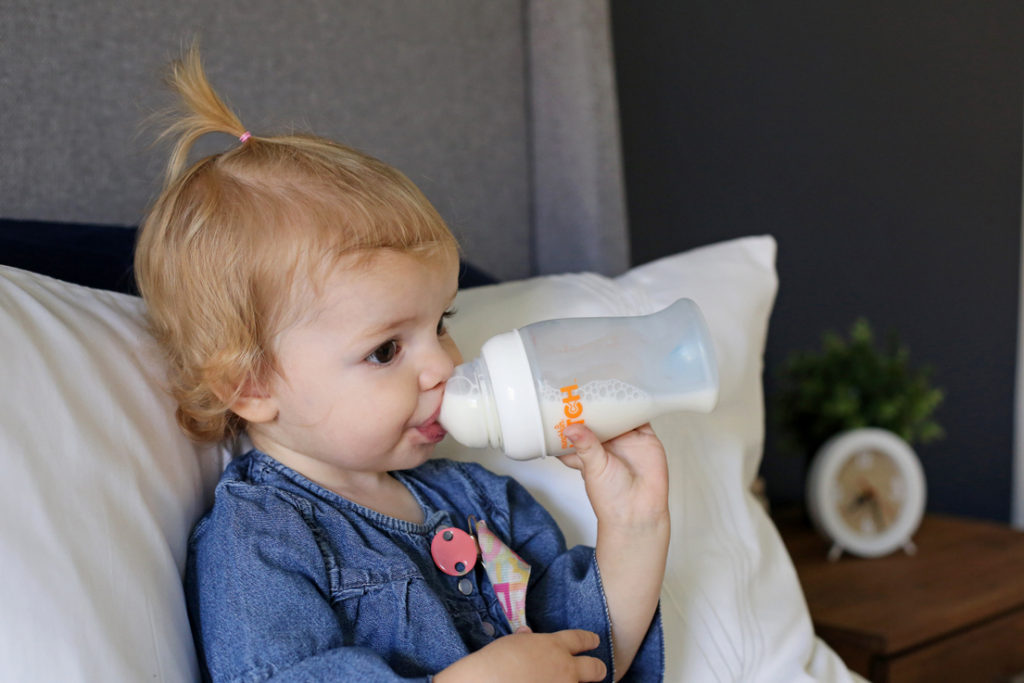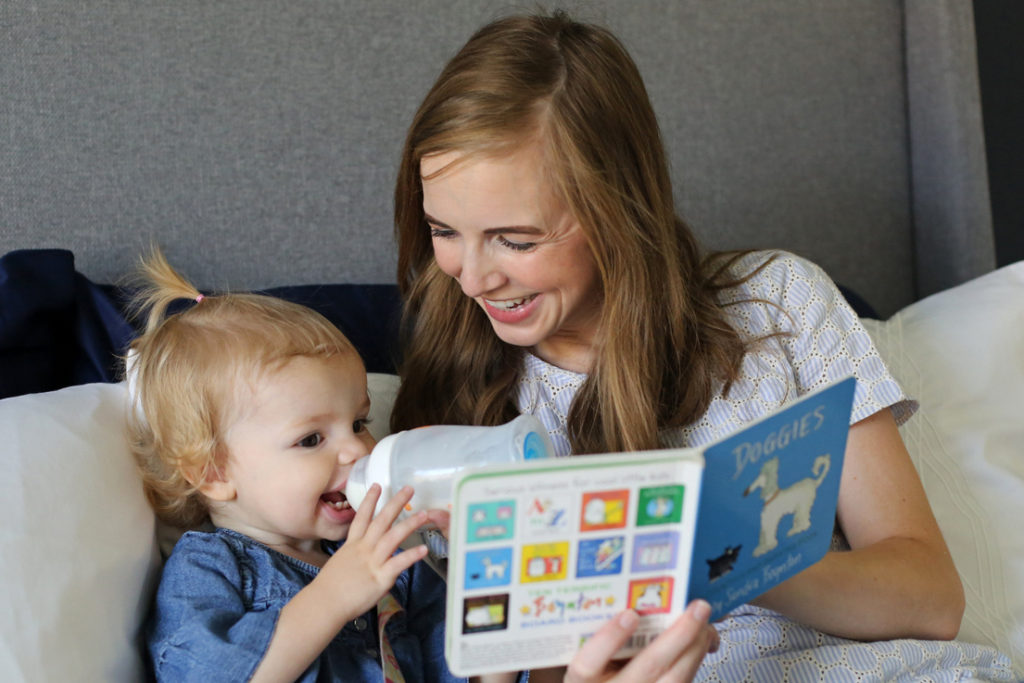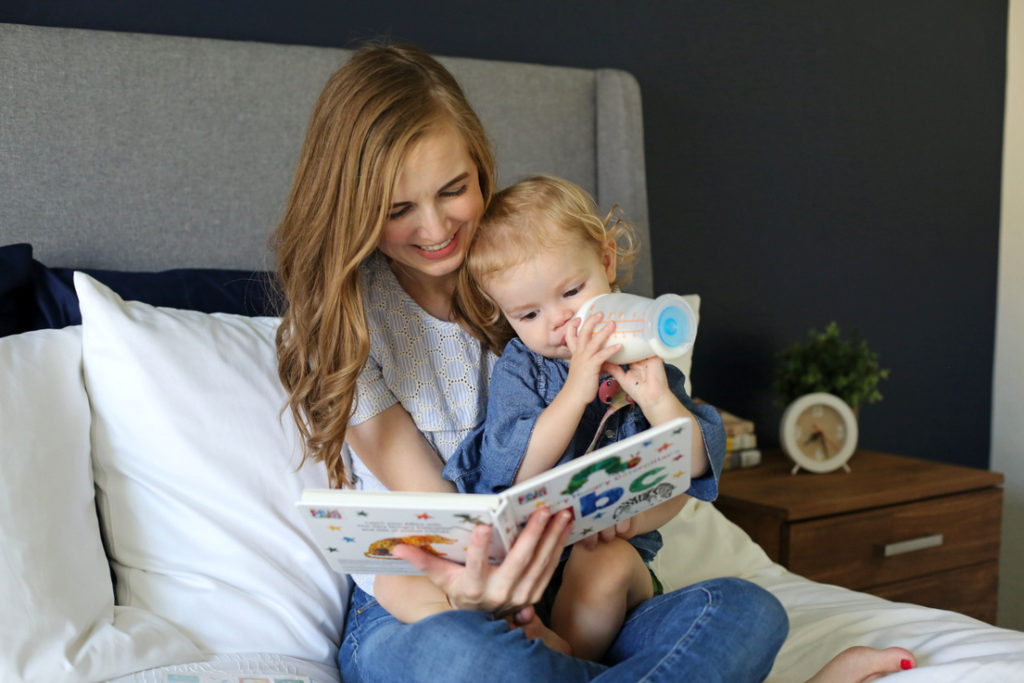 Star is my first baby that LOVES nursing.
The older girls were good nursers and seemed to enjoy it well enough, but they naturally started dropping nursing sessions just after their first birthdays, quickly going down to just nursing first thing in the morning.
After a few months of trying to get pregnant with Ani, I weaned Ella completely at 16 months and she only seemed to notice for one day and then never appeared to have any recollection of nursing at all.
Right around 15 months, Ani started acting like I was trying to torture her when I would nurse her in the morning, but then the next day would happily nurse and go back and forth every day or two between extremes. After a week or two of this, I just quit entirely and she didn't blink an eye.
Star is a different story entirely.
At 16 months, I was still nursing her 3-4 times a day (once in the morning, once before her afternoon nap, once before bed, and often an extra time if we were out and she was getting crabby and hungry).
Unlike my other girls, who never ever asked to nurse, Star is CONSTANTLY asking to nurse. She'll stick out her tongue, wiggle it a little and say, "Neh, neh, neh!" She'll grab my shirt or touch my chest. She knows exactly what she wants.
And if she falls down or bumps her head, she'll immediately ask to nurse then too.
I wasn't necessarily ready to wean her, even though it's been longer than my other girls have nursed, but I was ready to not have to nurse her before a nap (after lunch, when I'm finishing up the dishes and trying to get everyone settled for quiet times and naps, I want to just be able to toss her in the crib), plus I was ready to not have to ALWAYS be wearing nursing-friendly clothing after 6 months of pregnancy dressing and now 16 months of full-time nursing.
When we visited my sister in July, we were already off our regular schedule and routine, so I figured it'd be an easy time to drop the pre-nap nursing.
Merrick had some Munchkin LATCH bottles and when I offered one to Star, she was immediately won over.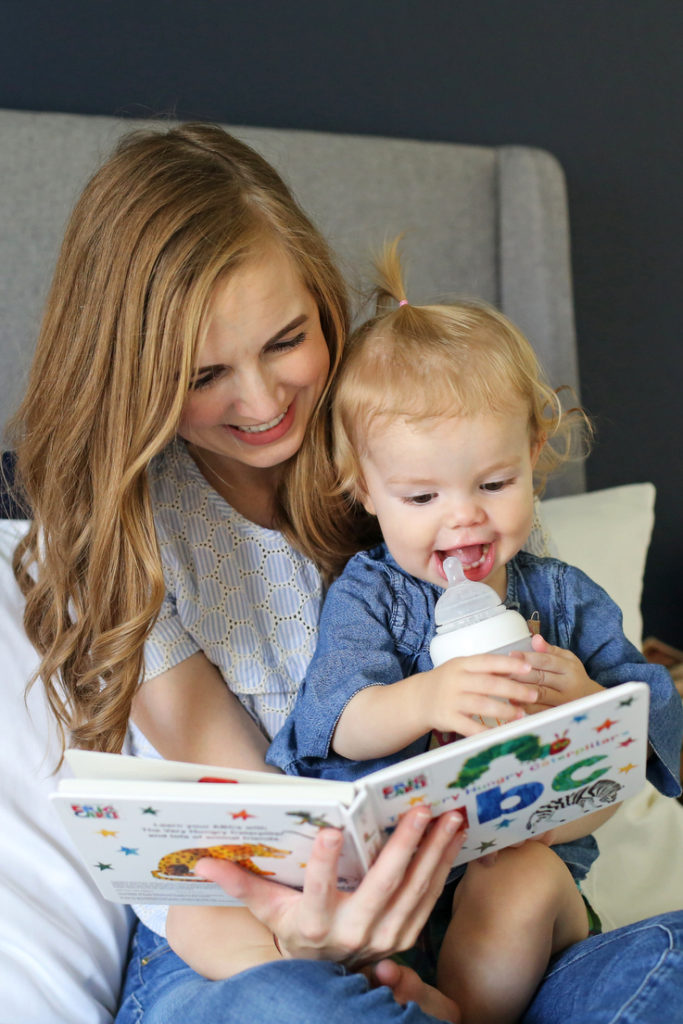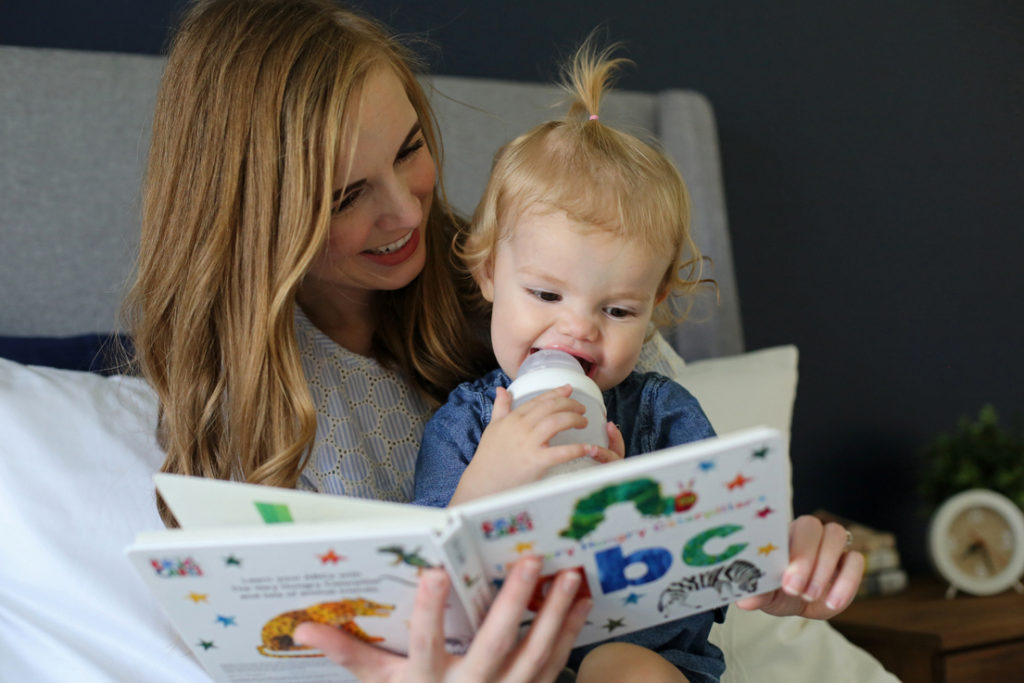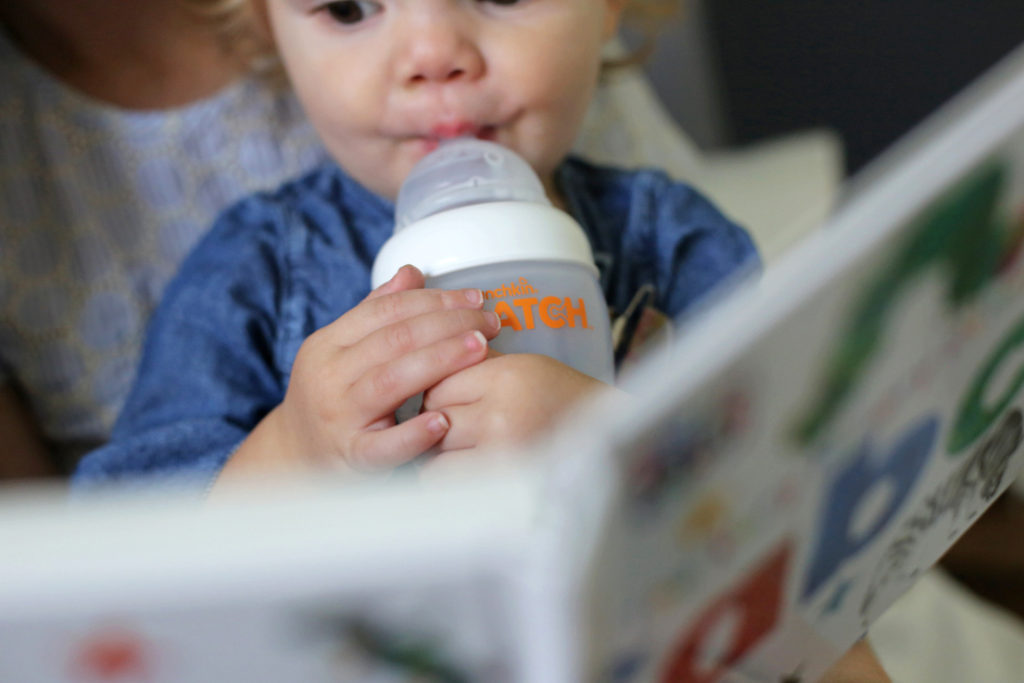 Also, when I ask if she'd like a bottle of milk before her nap, and she says in her tiny baby voice, "Yeeeeah," I just about die.
We got ourselves a set of these bottles when we got home and they've made my life so much easier. I love Munchkin's products, since they're all so beautifully designed and are perfect for birth through the toddler years.
And their LATCH bottles are amazing. The nipple is made to mimic the way milk flows during breastfeeding so it's easy to switch back and forth between nursing and bottle feeding, and they have a whole line of products, from bottle brushes to breast pads. August is Breast Feeding Awareness Month and I love how many ways there are to make breast feeding part of your relationship with your baby, whether it is exclusively nursing, switching between formula and breast milk, feeding your baby pumped milk, or some other combination.
Now, instead of nursing her before a nap, we read a couple of little board books together while she drinks her bottle and I love being able to snuggle together for a few minutes before putting her down.
It's been so fun to see her love for books increase over the last few months and show strong preferences for her favorites.
Basically a bottle of milk and Doggies, and she's one happy camper.
And so is her mama who doesn't have to readjust all her clothing after nursing.