Unbelievably, March is just around the corner, which means it's time to start requesting books for St. Patrick's Day!
With the Irish holiday just a few weeks away, these St. Patrick's Day children's books are just right for celebrating all things green and gold.
Whether you're looking for an informational book about the holiday, a classic folk tale, or just a fun tale of a tricky leprechaun, one (or more) of these books will fit the bill for your preschool or elementary-age child. Pull out your Irish accent (mine is horrendous) and read away!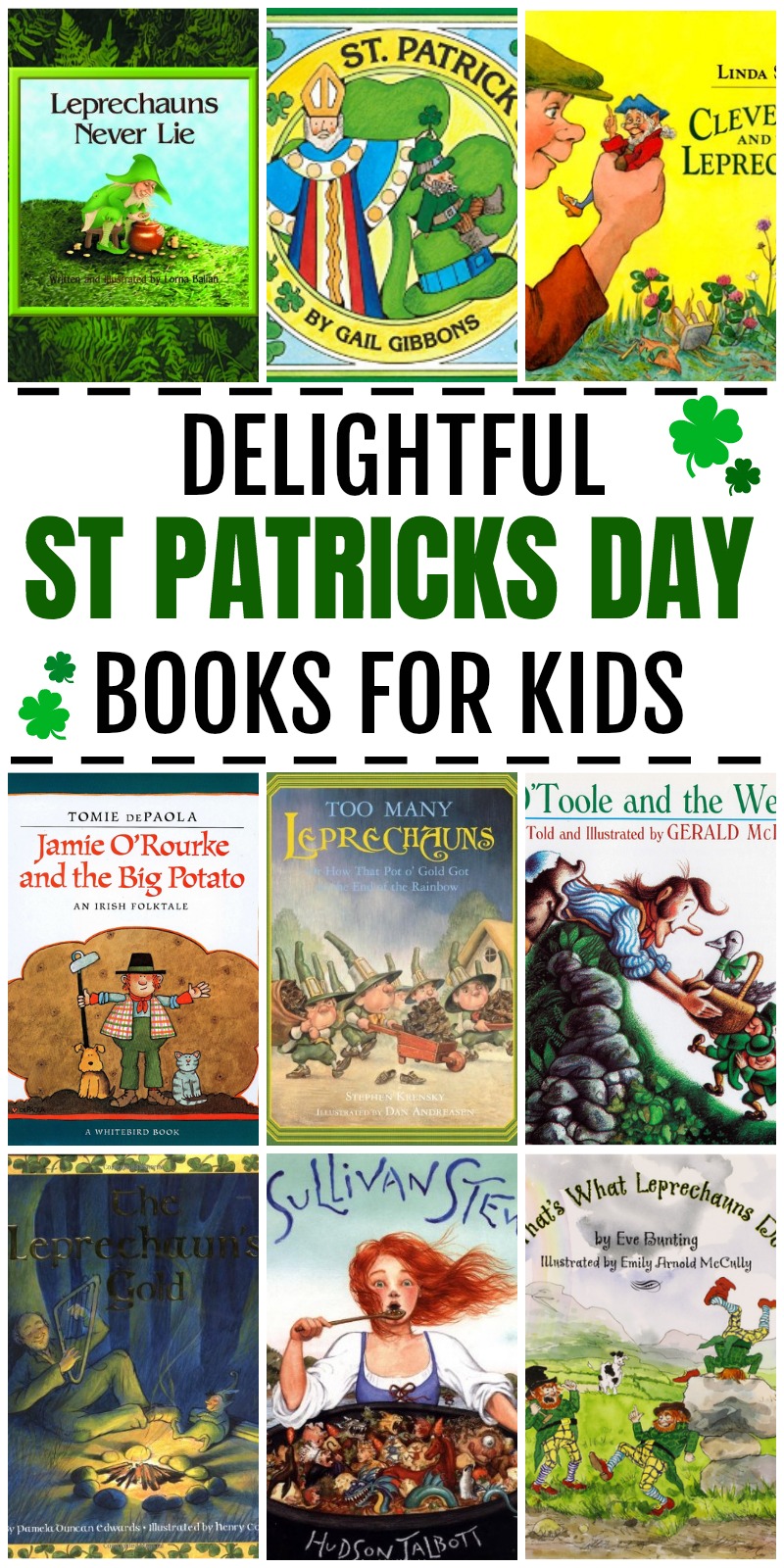 9 Delightful St Patricks Day Books for Kids
And if you'd like a printable copy of this list that you can take to your library or screenshot on your phone for easy access, just pop in your email address below and it'll come right to your inbox!
If you have other favorite St. Patrick's Day Children's books that I've missed, I'd love to hear them!
If you liked this list of St. Patrick's Day Children's Books, you might also like these posts: