I got home late Wednesday night from a full week away – first three days in Disneyland with Bart and some of his extended family and then straight on to Las Vegas for four days of a business conference.
It was a delightful time with some of my favorite people, but I'm SO glad to be home now and I'm trying to catch my breath getting my life back to normal!
(My office is. . . . not an Instagram office right now).
With the month wrapping up, here are some of my favorite products this month:
4 Favorite Things for January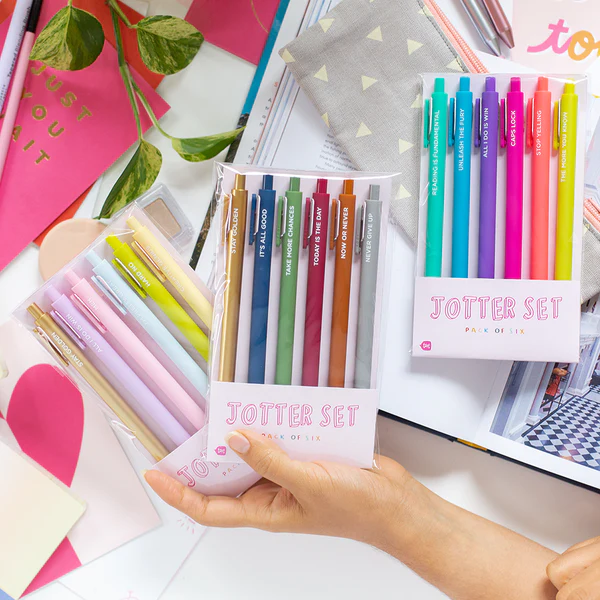 JOTTER PENS
I got a set of these as a freebie at a conference last year and they sat on my desk untouched for six months. Then in the fall, I needed a pen and opened them up and they instantly became my favorite pen. I never let them walk off and they are so smooth, never stutter or splatter and delightful to write with. I just grabbed four new ones at a conference this week (an affiliate network had them as freebies at their booth and I'll happily use their with their brand splashed all over the pen!) and I'm thrilled to have a few more!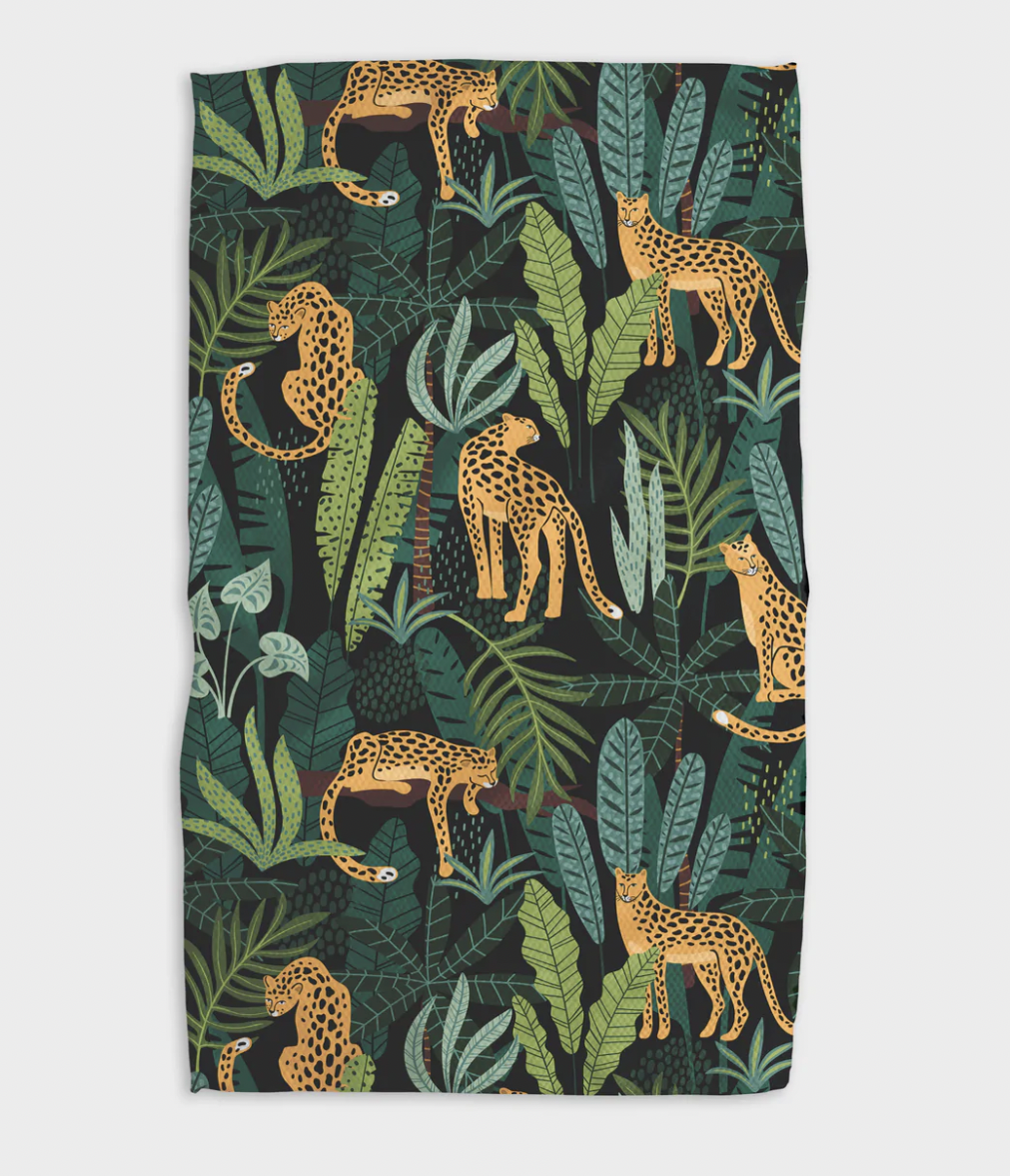 GEOMETRY TOWELS
I have seen these kitchen towels alllllll over Instagram for the past couple of years and I finally ordered some. They live up to the hype! They're the only towels I want to use now in the kitchen and they have such fun patterns that they make me happy every time I see them. You can use the code JANSSEN15 for 15% off (and they have such fun Valentine's patterns right now!).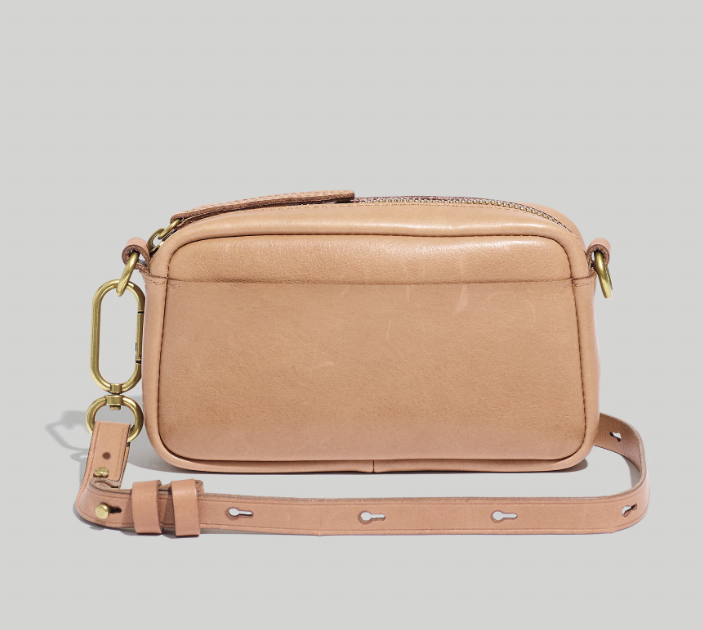 MADEWELL TINY SHOULDER BAG
I got one of these little bags in my Rent the Runway order and took it along to Disneyland and it totally won me over – I used it ALL week long while I was gone and it was perfect for keeping my slim wallet, a chapstick, my phone, and a protein bar in. It's so light and even after carrying it for 10+ hours, it never bothered my shoulder. It comes in a bunch of colors (some of which are on sale for 30-50% off).
FROTHER
Bart bought me this for Christmas and it gets used pretty much every day, whether for Bart's morning Peachy Greens, a mug of hot chocolate for the girls after school or an evening glass of Perk Chill for me. It's super powerful, easy to clean and works like a charm. (Bart bought me the pink one which makes me happy every time I see it – I love a fun color!).
And a few favorites from my team!
Analese
Adhesive Shower Shelves
Our whole house is full of the builder-grade bathtub/shower combos. Nothing fancy at all, including no places to put more than one shampoo bottle. All of us were constantly knocking over bottles getting in and out and it was driving me bananas. So I went searching for a solution that required no drilling, were rustproof and found these shower shelves! The 24,000+ reviews with 90% of them being 5 stars say it all – they are amazing!!
Jennifer
J.Crew City Coat
I've literally had my eye on this coat from J.Crew for years!! And I finally snagged it for under $50! I bought it in the acorn color and I love it so much. It has such a classic look and is perfect with a dress or jeans. I even wear it with leggings and it dresses that up! I really could not be more thrilled with this purchase and I hope you can snag it at such an amazing price!
Kelsey
Swedish Dishcloths
My husband and I are notorious for going through far too many paper towels – like a roll a week. It's SO bad! I knew we needed to make a change and these seemed to fit the bill. They are slightly thicker than a dishtowel, yet they are extremely absorbent like a sponge. They are also washable, which means they can be used over and over again! These dishcloths have replaced paper towels for just about all our cleaning needs. The only adjustment that took some time to get used to was that when they are dry, they are very rigid (again, like a sponge). Other than that, I am proud to say our paper towel usage has drastically gone down. I am excited to have this eco-friendly option.

IF YOU LIKED THIS POST ABOUT January FAVORITES, YOU MIGHT ALSO LIKE THESE OTHER POSTS: