It feels SO good to have a weekend at home.
I'm planning to really lean into the advice from Happier Hour to treat the weekend like a vacation (although this vacation weekend will also need a little bathroom cleaning to go along with it) – I'm hoping to spend some time reading and we have some fun plans with friends too.
Here are some GREAT book deals going on this weekend – I hope they let you sneak in a little vacation reading too!

Book Deals for an End of January Weekend
The Glass Castle by Jeannette Walls – ebook
This is a memoir about growing up in a completely dysfunctional family, where the family keeps moving in the middle of the night and the children eventually realize that the parents are never going to pull themselves together. This definitely will make your own childhood look really really easy. I loved this one so much. (Full review here)
Number the Stars by Lois Lowry – ebook
This historical fiction book about WWII was the first chapter book I read on my own and I still love it all these years later. It's a fast read – when I read it aloud to my girls, we blew through it in about a week and it deserves that Newbery sticker for sure. 

Salt to the Sea by Ruta Sepetys – ebook
I've enjoyed all of her YA historical fiction books, but I haven't read this one yet, despite the fact that it's been recommended to me approximately forty million times. Now I can get myself a copy that won't be due back to the library. 
Luck of the Titanic by Stacey Lee – ebook
In 2021, I hosted the book club for Grown-Up Summer Camp and this was the fiction title. Stacey Lee is the author of The Downstairs Girl, which is this year's April book for the 2023 Everyday Reading Book Club, so it was really fun to dive into this book about twins that end up on the Titanic's maiden voyage.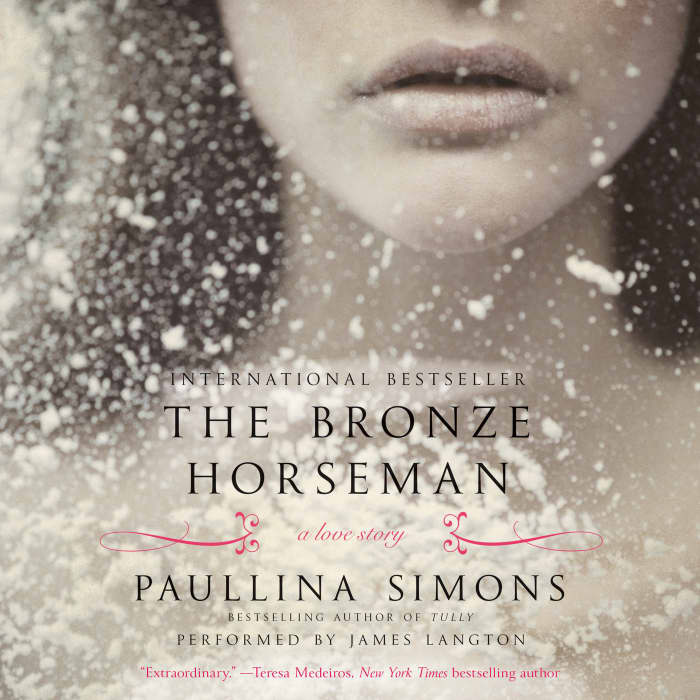 The Bronze Horseman by Paullina Simons – audiobook
This would be another one you could add to your long audiobook list. With more than 30 hours of run time, this WWII story set in Russia during the siege of Leningrad, is full of impossible love, loss, and secrets. So many people recommended this one to me after we did Winter Garden for book club in December!
The Playbook: 52 Rules to Aim, Shoot, and Score in This Game Called Life by Kwame Alexander – audiobook
This is the companion book for Kwame Alexander's The Crossover and it's chalk full of inspiration from some pretty amazing people (think – Michael Jordan, Muhammed Ali, and Michelle Obama). It's essentially a guide to life!
Nighttime Symphony by Timbaland and Christopher Myers, illustrated byKaa Illustration – hardcover
Have you ever felt afraid when a storm came rolling in at night? This book remixes those sounds and lights of a thunder storm into a symphony that will lull you to sleep.

Good Inside by Dr. Becky Kennedy – ebook
I'm reading this one right now (you may follow her on Instagram!) and I'm loving it – so many good reminders and helpful principles for being the kind of parent I want to be.