Last year for my birthday, I ordered myself a manicure set from Olive & June (I've LOVED it – I have a whole review of it here).
I've been using it just about weekly for the past 8 months and I keep growing my collection of Olive & June nail polish!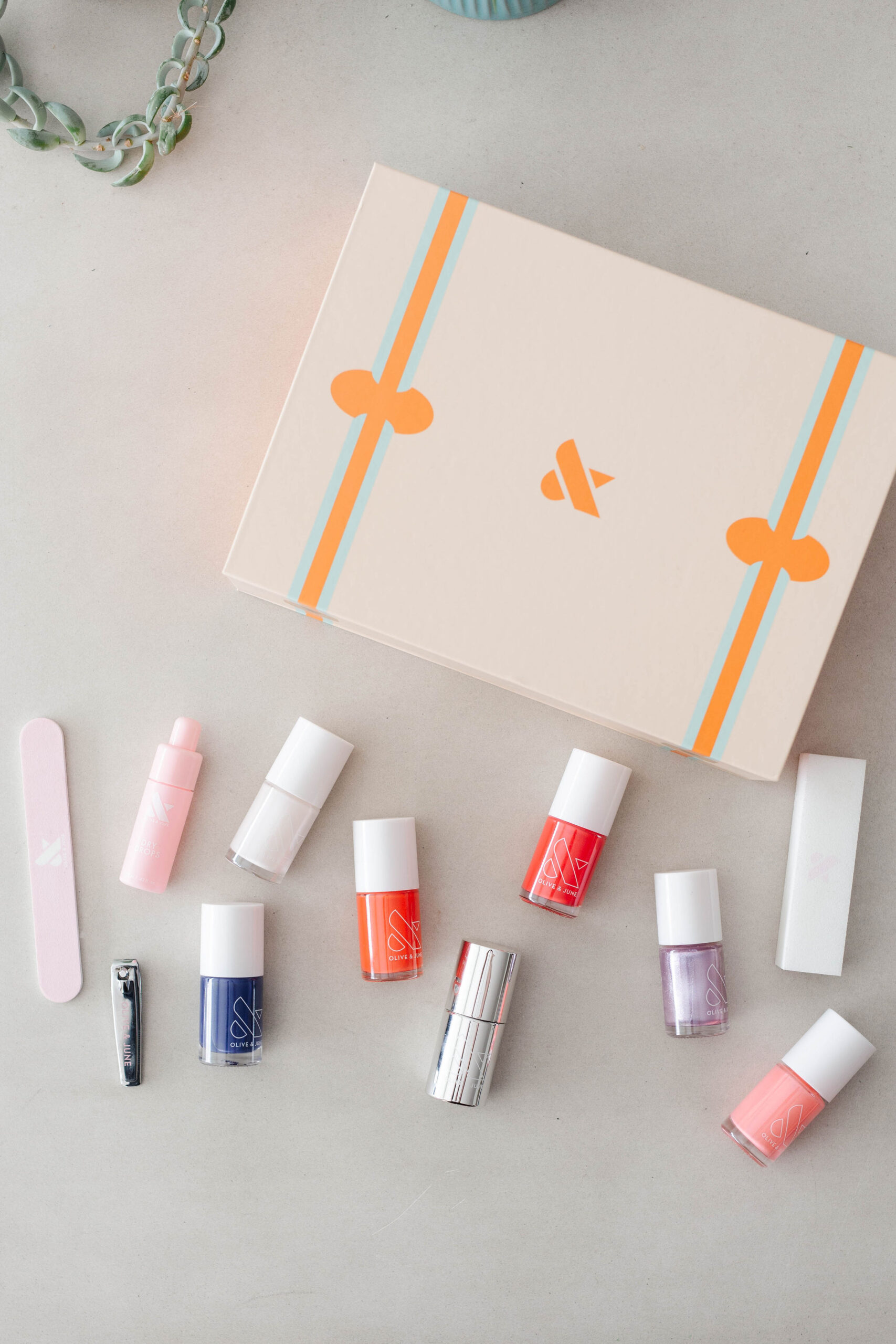 Every time I mention it, I get DMs asking what my favorite colors of Olive & June nail polish are, so I finally went through my (embarrassingly big) collection and picked out my top seven colors.
Here are my favorites – you'll notice I definitely gravitate toward lighter colors (which tend to wear better anyway), plus more traditional colors and less really bold greens or yellows.
 My Favorite Olive & June Nail Polish Colors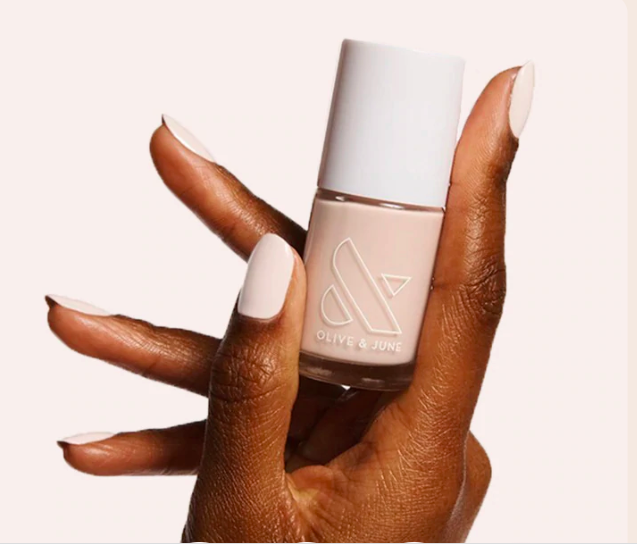 LHG. If I had to pick a single favorite Olive & June nail polish it might be this one. It's just a slightly creamy white that doesn't look quite so stark as a bright white. It looks good with everything and feels appropriate all year long. If you love a true white, I'm a big fan ofHD too.
Stinson Sunset. I've NEVER gotten more questions about my nail polish than I have when I wear this one – it's just the happiest peachy pink and looks like summer is here to stay!
Fierce & Loving. I was surprised by how much I loved this purple one because purple usually isn't my color but this one is just perfect. I wore it on repeat all spring long and it's great for summer too.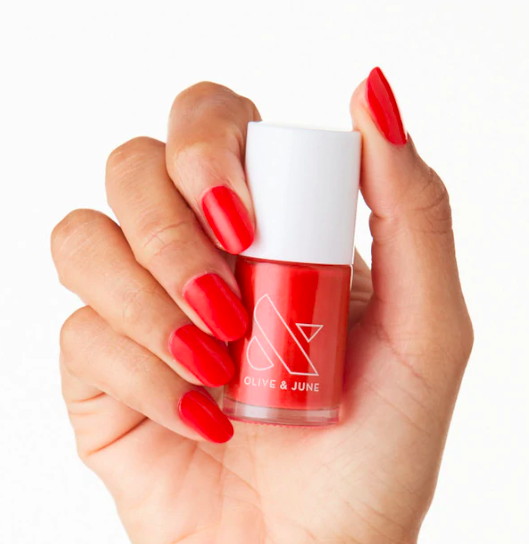 Larchmont. This slightly pinky red is a showstopper – bright and fun and gives you a perfect summer nail pop.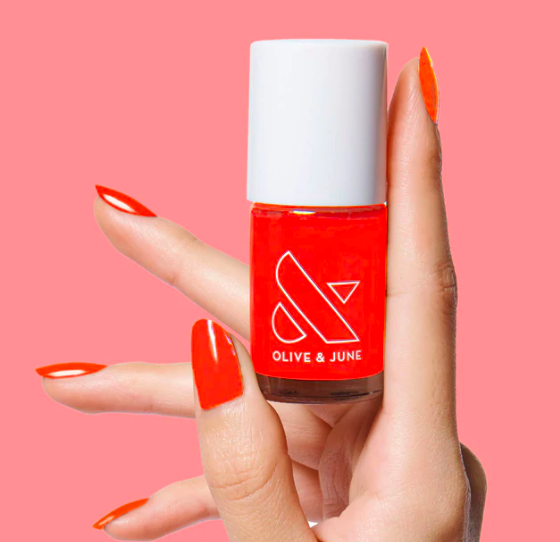 Lava. I don't usually love an orange nail-polish, but this one is more of an orange-red that is perfect for the hot days of summer. It was the first nail polish I broke out for a pedicure when the weather turned warm this spring.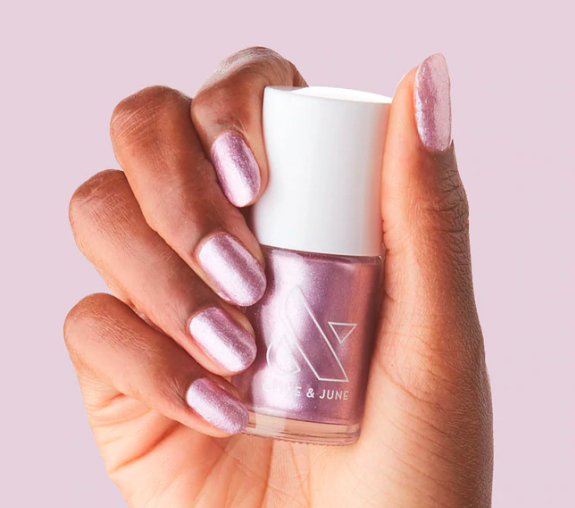 Lilac Shimmer. This one was a total surprise win for me because, as previously mentioned, purple isn't my favorite and a purple SHIMMER seemed really unlikely to be a favorite and then I put it on and absolutely loved it. I wore it all through the holidays and it's just as at home in the summer too.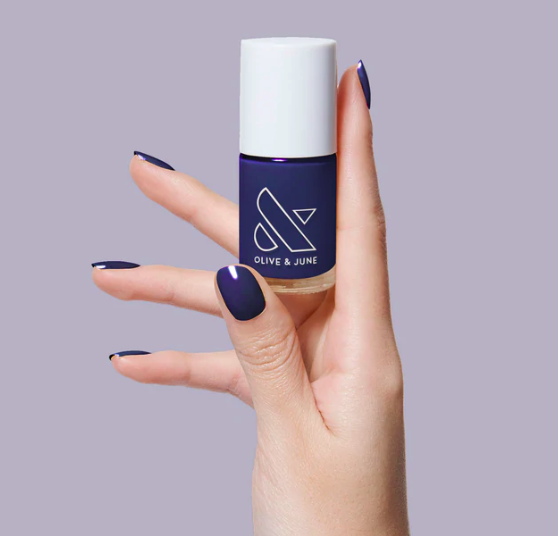 OMG. Blue is my favorite color but not usually when it comes to nail polish. And then this one was the perfect mix of fun and subdued that I wore it all fall long.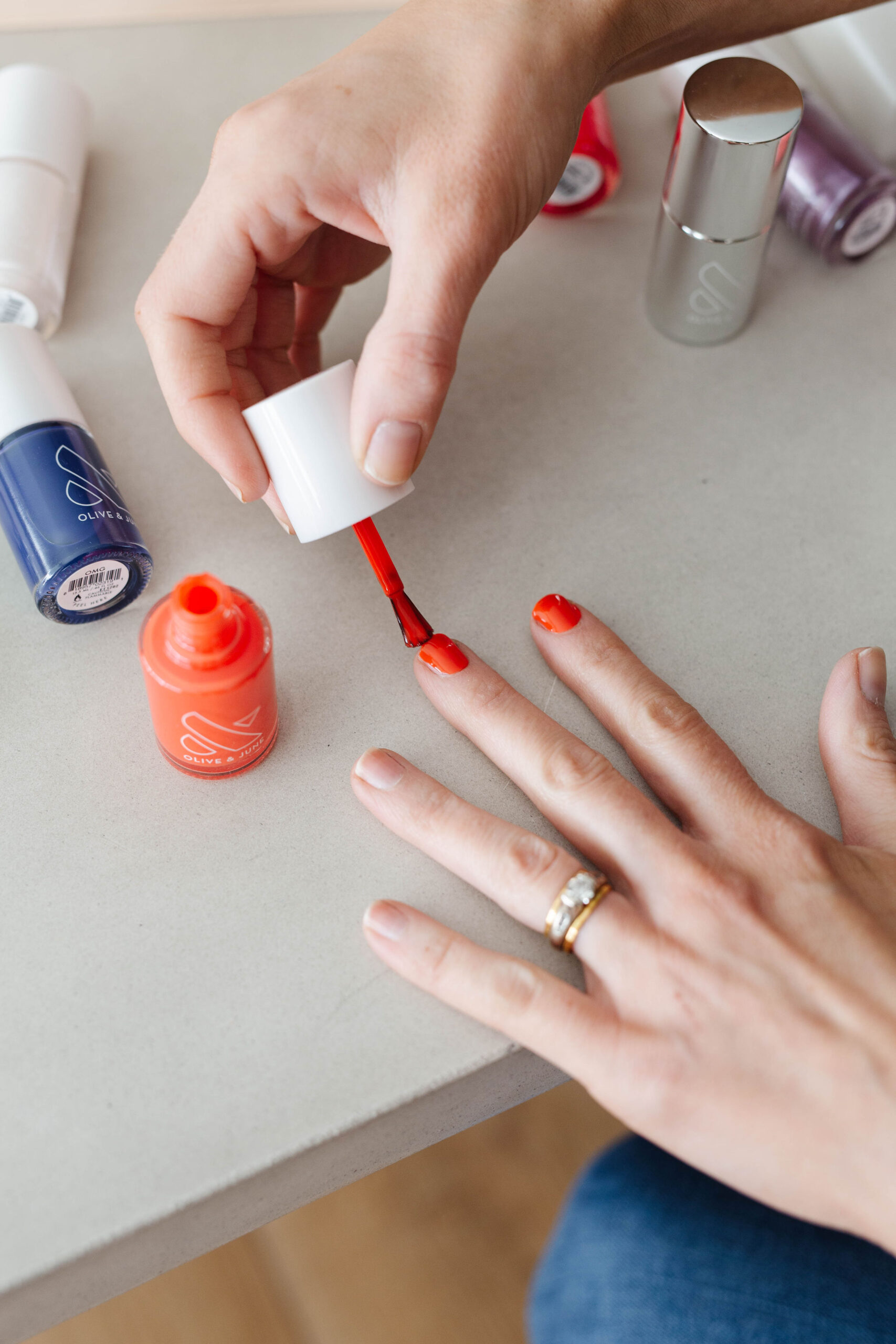 Frankly, I haven't tried any Olive & June nail polish colors that I haven't cared for (except for OJBH which I found to be an unflattering color against my skin) – they do such a good job and have so many fun shades.
Have you tried Olive & June nail polish? If you have, I'd love to hear what your favorite colors are!
If you liked this post about Olive & June Nail polish colors, you might like these posts too: