Over the summer, my girls got VERY into hand lettering.
Almost every day that we lived with my in-laws, you could find them around the kitchen table, listening to an audiobook together and hand lettering.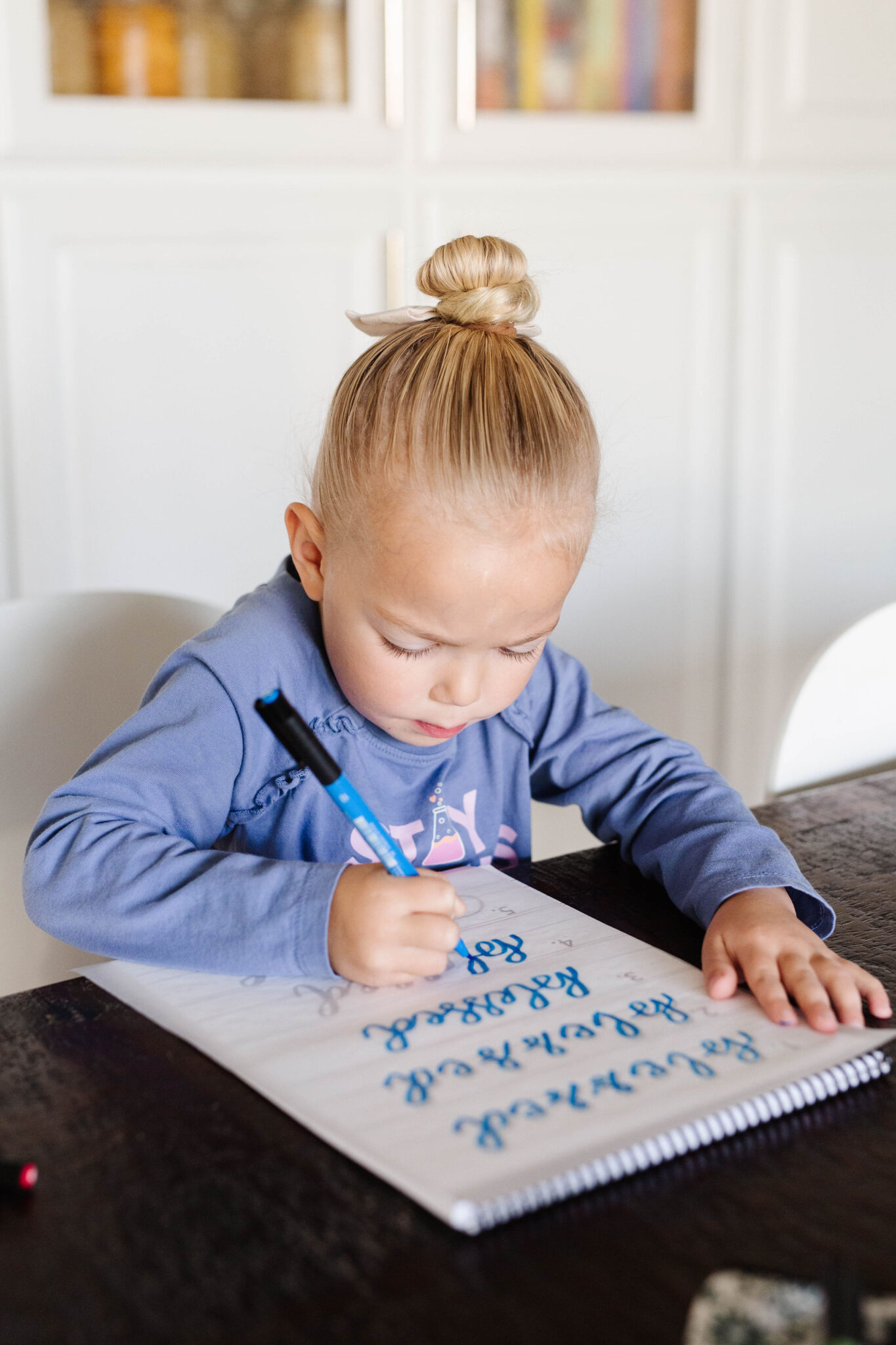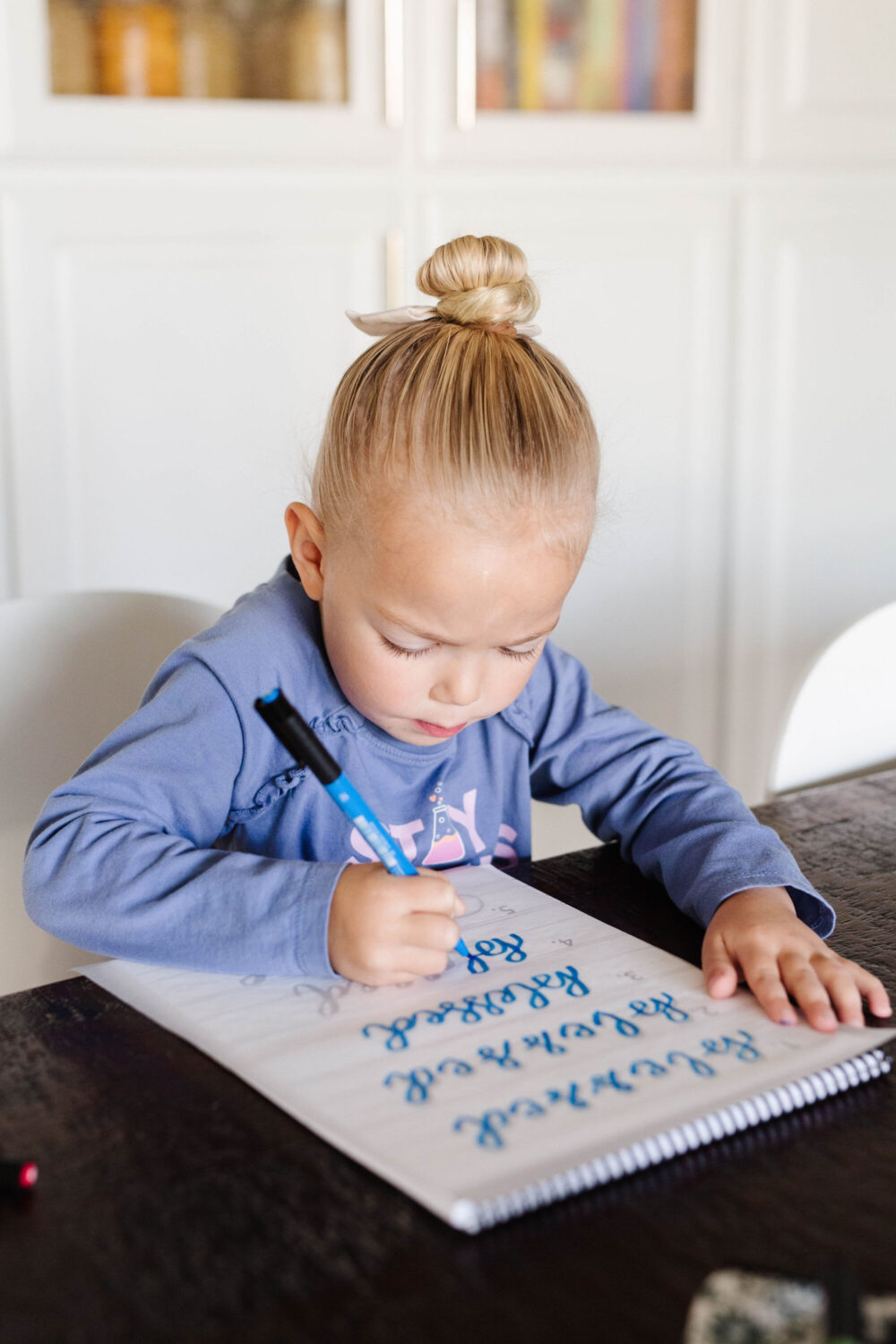 It was pretty much the cutest thing ever and Tally does it almost daily during quiet time while her sisters are at school.
Hand lettering is such a great quiet time activity and helps with hand-eye coordination and penmanship skills. Plus, it's just fun!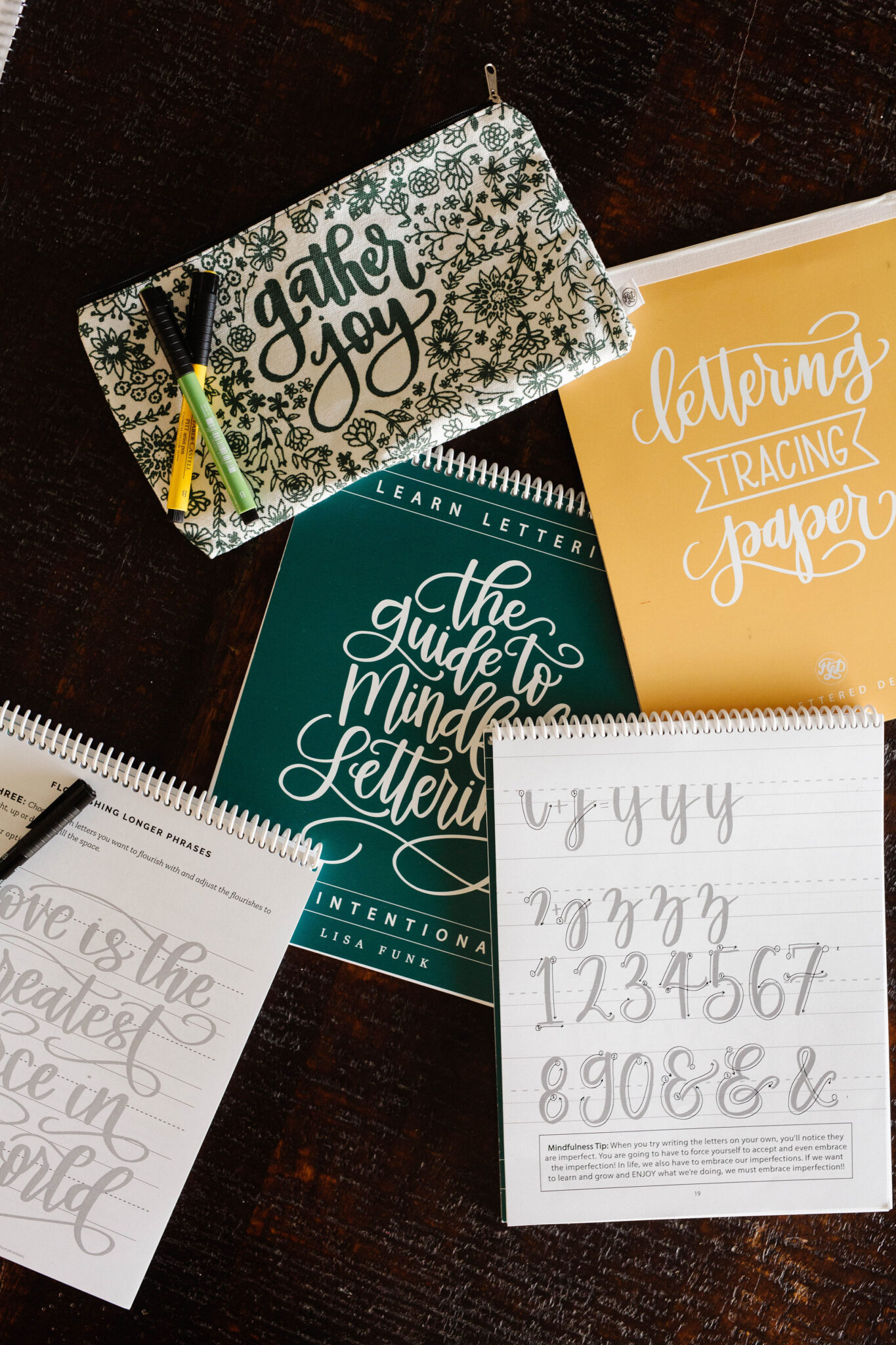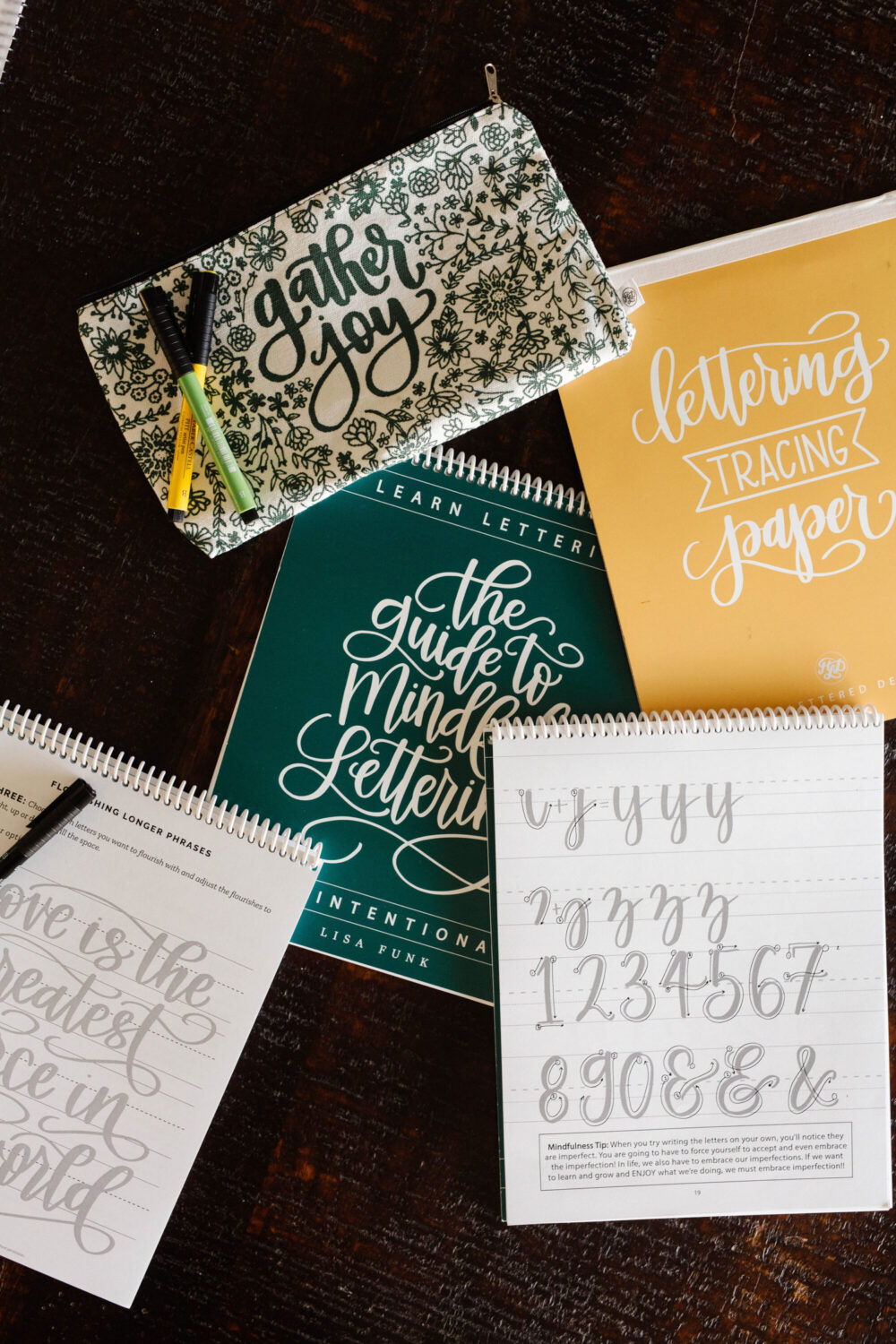 The Hand Lettering Workbooks and Supplies My Girls Love
Here are the hand lettering materials we have been using all summer long (you can use the code EVERYDAYREADING10 for 10% off any of these supplies!)
The Creative Lettering Journal. This was the perfect hand lettering workbook to start with – my girls LOVED it. I actually ordered this as part of a bundle, so it came with a set of four pens and the tracing paper.
The Guide to Mindful Lettering. I especially loved the top spiral binding on this one so it doesn't get in the way of lettering.
The Guide to Flourishing. My big girls were particularly into this one – they loved learning to make fancy letters!
Tracing Paper. I think tracing paper is ESSENTIAL. I didn't want the workbooks to be one and done (plus, with multiple children, I wanted them to be able to swap around who was using which workbook), so the tracing paper meant the workbooks were basically unending. When we ran out of our two pads of this tracing paper, we used another kind that I had on hand and it was WAY worse. This tracing paper is really the BEST of the best.
24 Duo-tip Markers Set. These markers were super affordable and work like a dream!
Pen Pouch with Pens. I've LOVED having a pouch where all the pens go so they aren't rolling around or getting lost. And the pens that come with the pouch are terrific!
Colored Brush Pens. This set of four brush pens has been perfect for hand lettering and make anything you letter look extra fun in bright vibrant colors.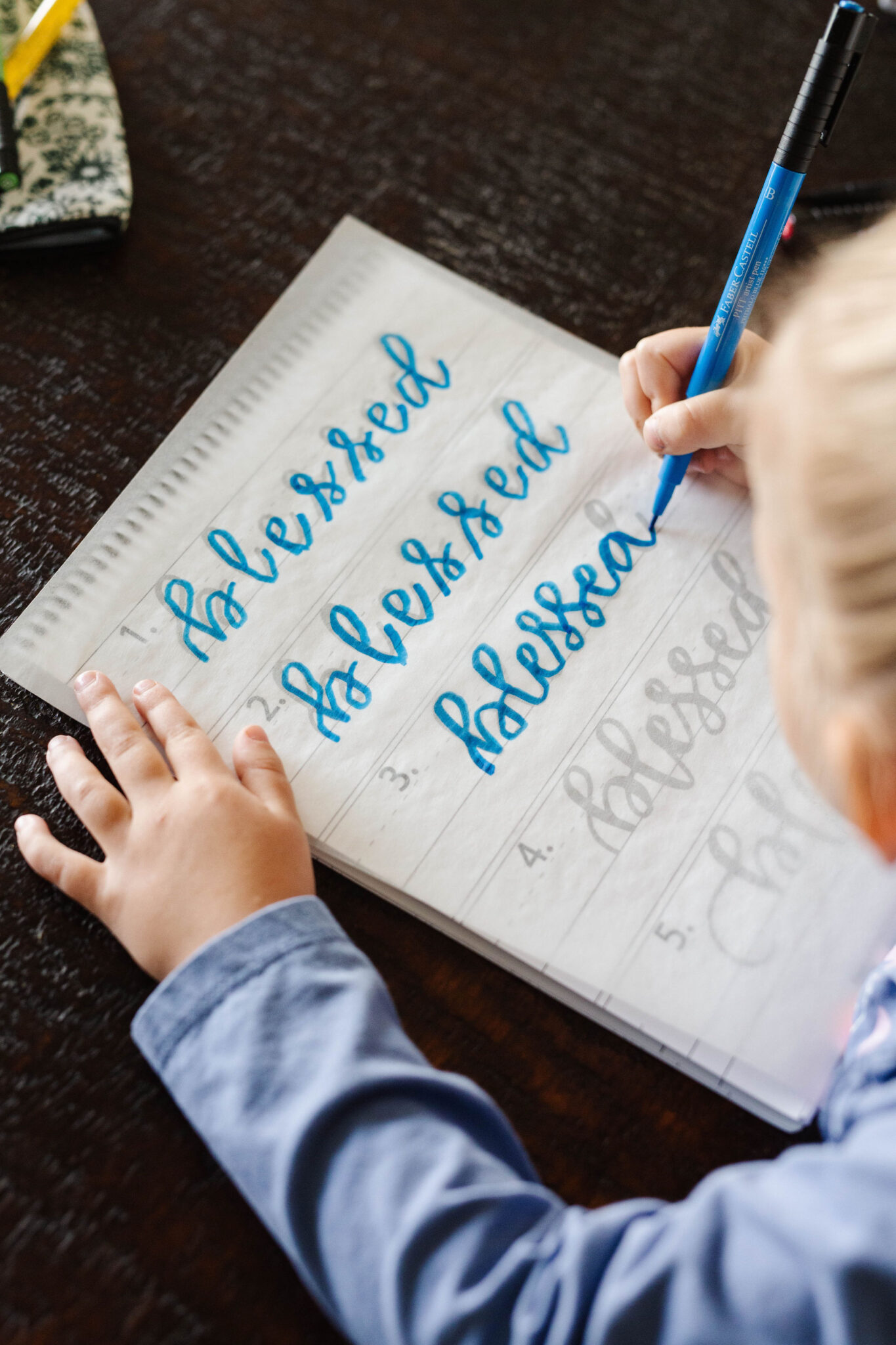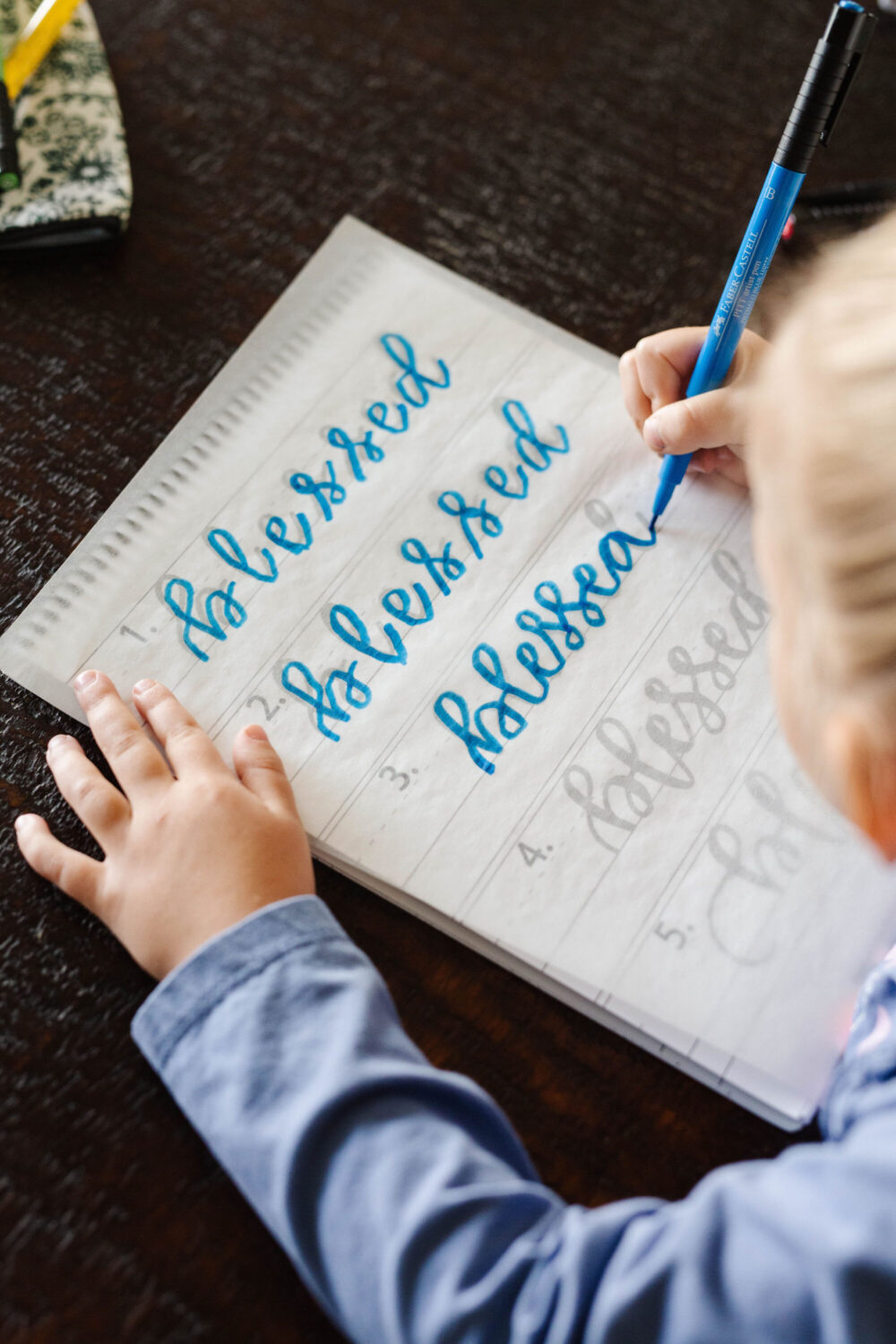 The great thing is that, because they're not writing directly in the workbooks, they've been able to use the same hand lettering supplies over and over again, across four girls. The only thing we've had to restock is tracing paper!
One other nice perk is that the box it all came in works perfectly as storage for all the workbooks and supplies – when the girls were done for the day, they could easily put it all back in the box and it was neat and ready for the next day.
Have you or your children tried hand lettering? It's such a fun, relaxing creative outlet!
If you liked this post about hand lettering workbooks, you might like these posts too: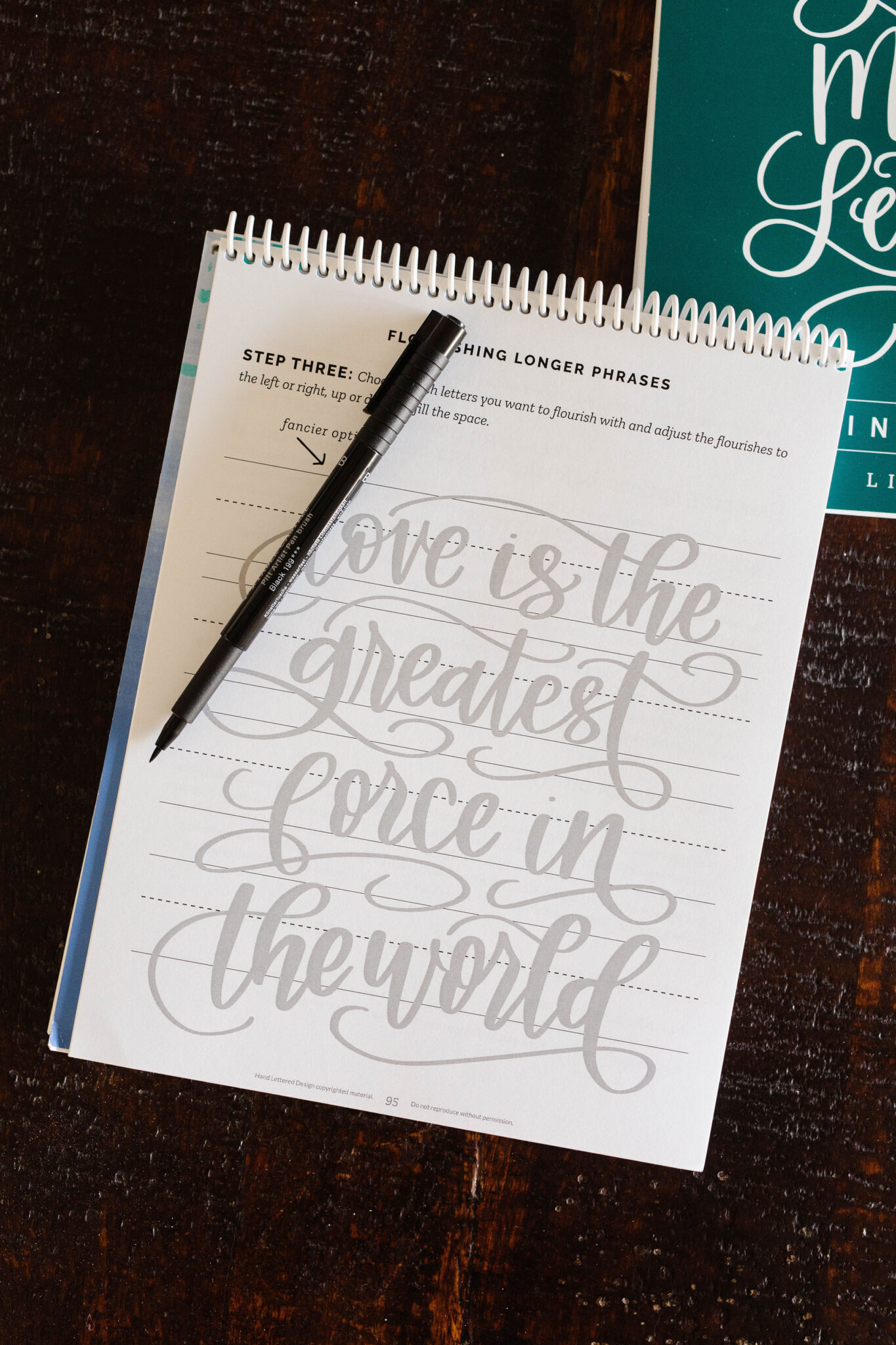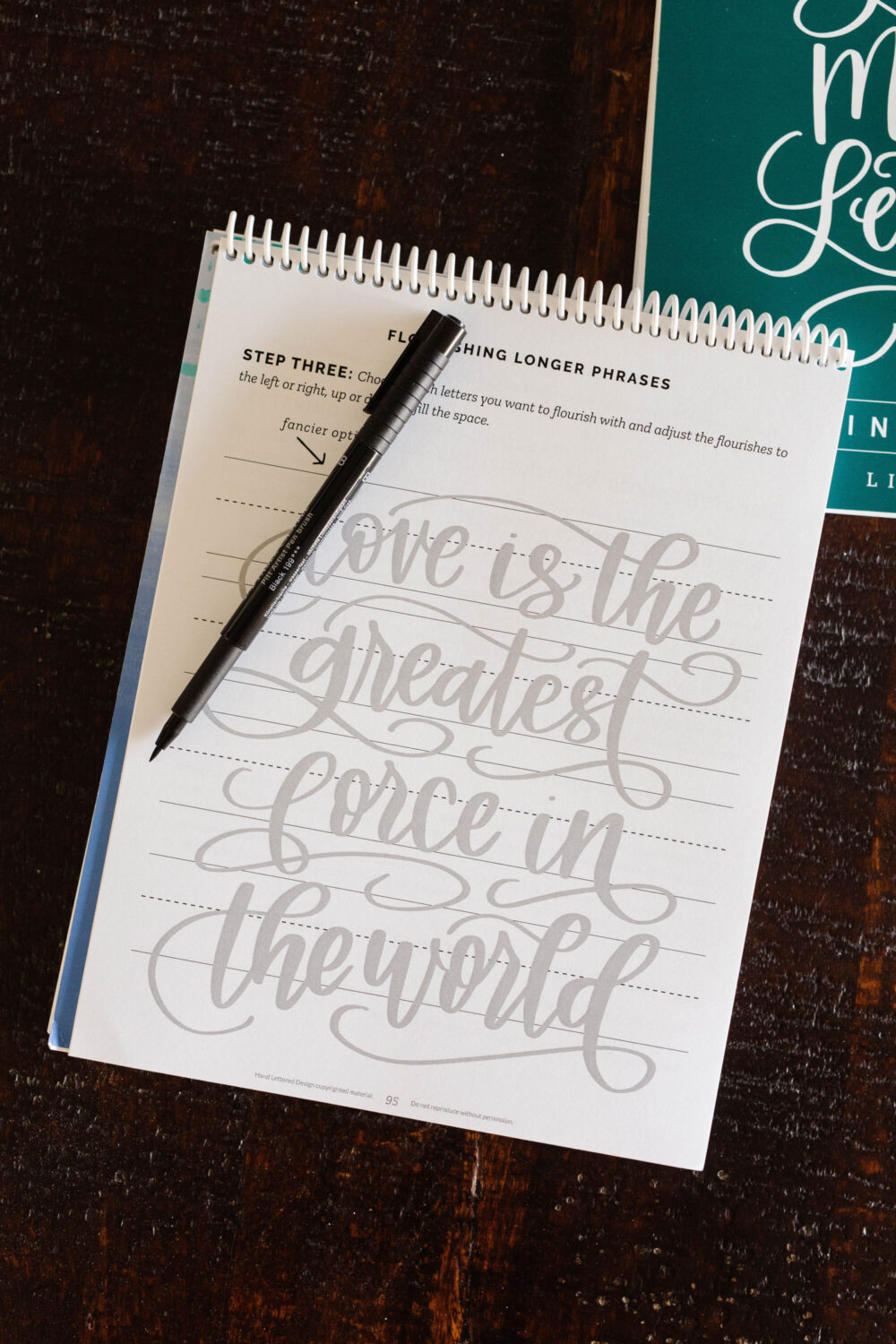 Photos by Heather Mildenstein