Summer is right around the corner and that means swimsuit season!
We take a couple of trips to my parents' house in Las Vegas every summer (which basically means 3-4 straight days of living in the pool because it's a thousand degrees), plus this is our second summer getting passes to the local water park, so I spend a LOT of time in a swimsuit.
After our San Diego trip for spring break last year, I realized that my swimsuit collection was getting pretty worn out and it was time for a few new ones.
I asked on Instagram what your favorite places to buy swimsuits were and there were so many great recommendations!
I've put those all together here, including pricing and sizing info and discount codes when I could convince the company to give me one!
I've also included some of your comments about these different brands!
If you're in the market for a new swimsuit this summer, I hope this post will be helpful!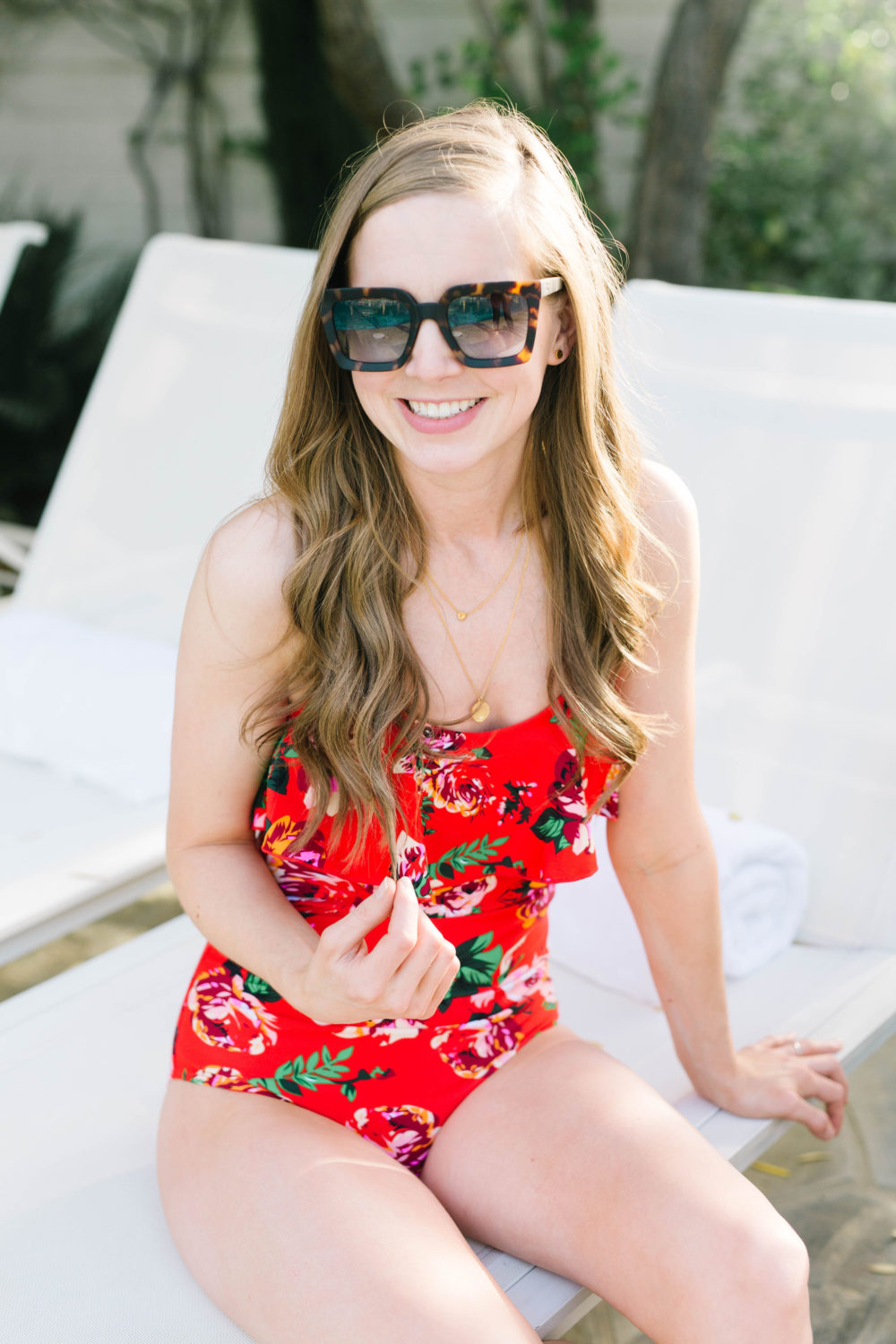 The Best Women's Swimsuit Recommendations
ALBION FIT
$128 – $158 Swimsuits
Sizes XS – XXL, They also have girls swimsuits in matching prints
I have heard nothing but RAVES about their swimsuits and they have so many cute styles. They're definitely on the pricey side, but I finally made the splurge last year and it was the suit I reached for again and again. (This is the one I picked and it is INCREDIBLE).
"Albionfit! Never felt so good in a swimsuit!"
"Albion Fit! They're expensive, but such great swimsuits!"
AERIE/AMERICAN EAGLE
$31 – $65 Swimsuits
Sizes XXS – XXL, Long torso available on most suits
I'm a LONG time fan of Aerie suits – this black one is my all-time favorite women's swimsuit (I'm on my second one because nothing else compares to it). For the price, I just think you can't beat Aerie. I always order a long version in my normal size.
ANDIE
$70 – $125 Swimsuits
Sizes XS – XXXL, Long Torso available on some suits
I'd never heard of Andie swimsuits before this, but now I get why people love them. They have a wide variety of cuts and colors and they do an amazing job making solid, one piece swimsuits look fresh and interesting and modern.
JUNE LOOP
$63 – $125 Swimsuits, Use code EVERYDAYREADING for 10% off! 
Sizes XS- XXL, also have boys and girls swimwear in matching prints. 
I actually met the founder and designer of June Loop when we lived in Arizona – she lived just a few miles from me and it was super fun to go to her house and see all her swimsuits in person. They have some one piece options but I think their real shining stars are their mix and match two pieces. They also make several maternity swimsuit options and have darling swimsuits for little girls.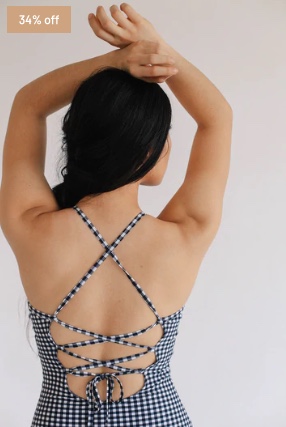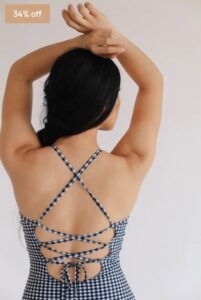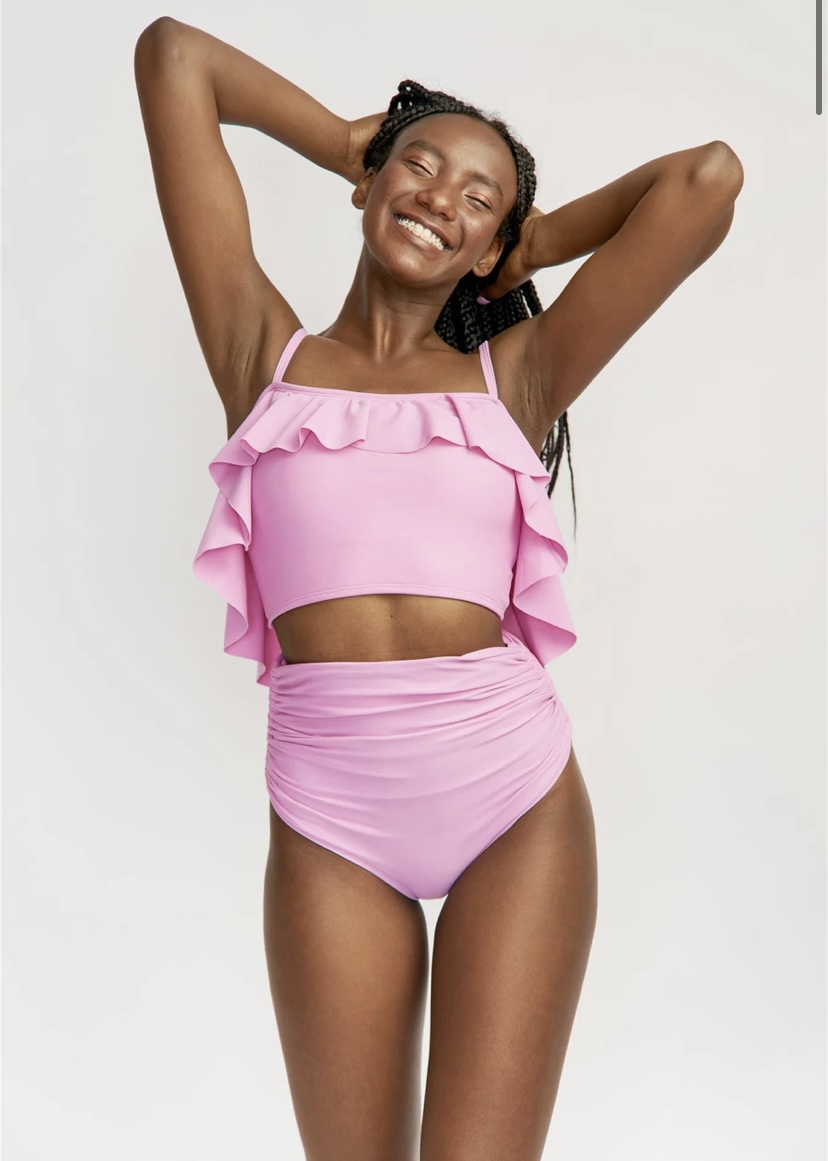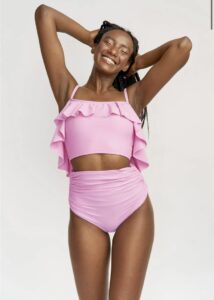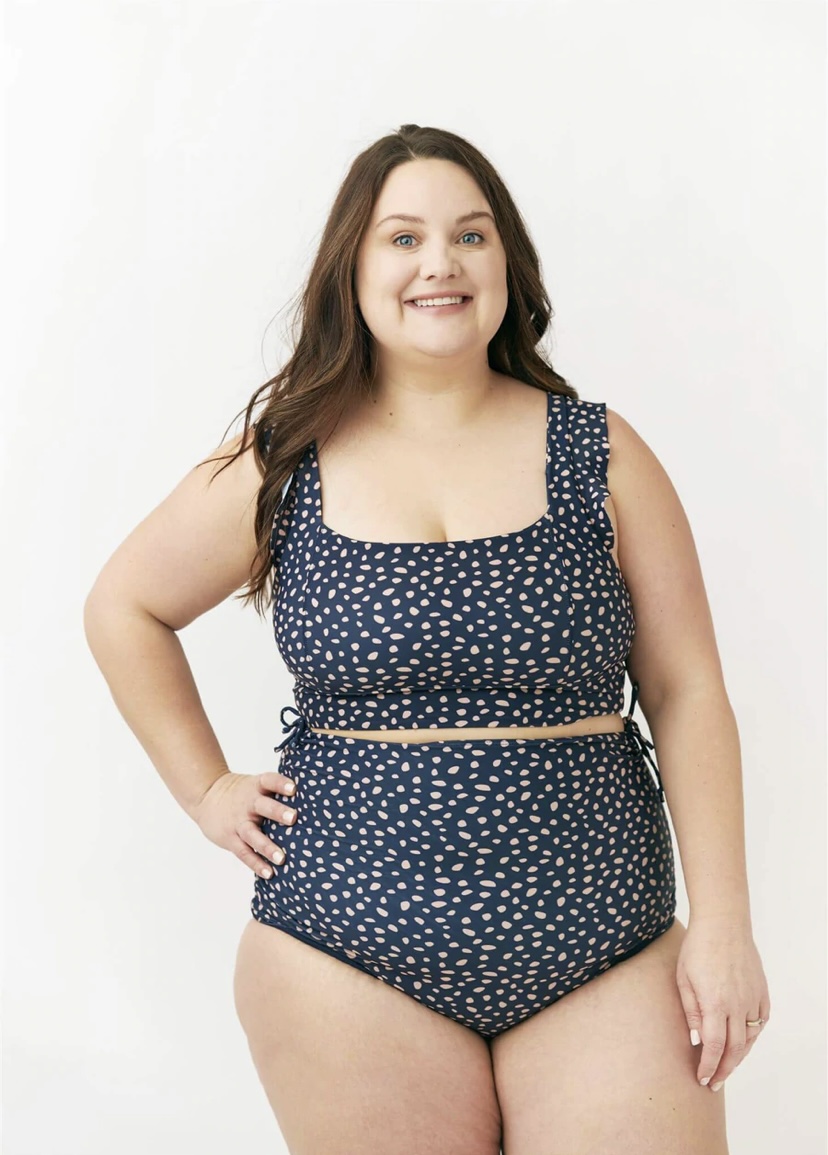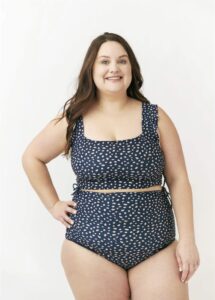 LANDS END
$30 – $110 Swimsuits
Sizes 2 – 18, petite, plus, tall and bra cup sizing available.
I grew up wearing Lands End swimsuits and they truly are unbeatable in terms of quality (I've had a few as an adult too). Especially if you're looking for good coverage, you can't beat Lands End. They also are almost always running a sale.
"Lands End suits are incredible quality."
NANI
$40 – $100 Swimsuits
Sizes XS- XXL
This is a new-to-me swimsuit brand but the minute I checked out their website, I got the hype – so many happy prints and colors and fun styles.
"Just got a Nani and the high waisted bottoms are so flattering!"
SUMMERSALT
$95 – $145 Swimsuits
Sizes 0-24, long torso available in some suits
Use the code JANSSEN_BRADSHAWJS10
This is the swimsuit brand that Instagram loves and you can see why – they have so many fun designs and incredibly well made. I just ordered two for this summer: the unbelievably popular Sidestroke suit in Olive and the Marina suit in Lava & Hibiscus.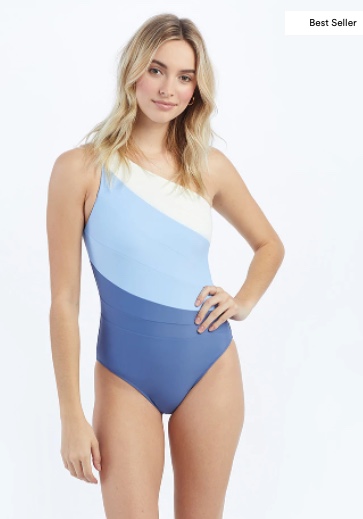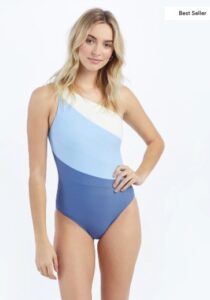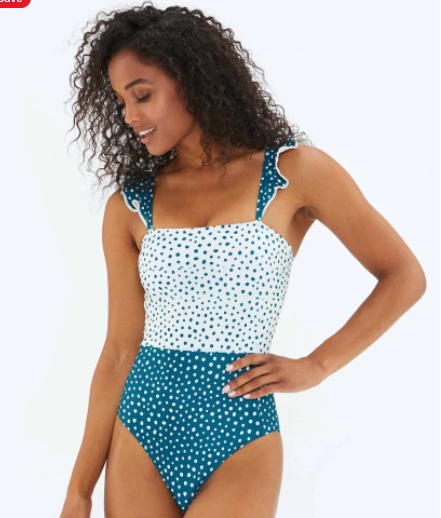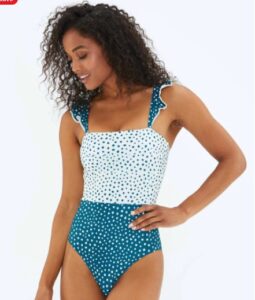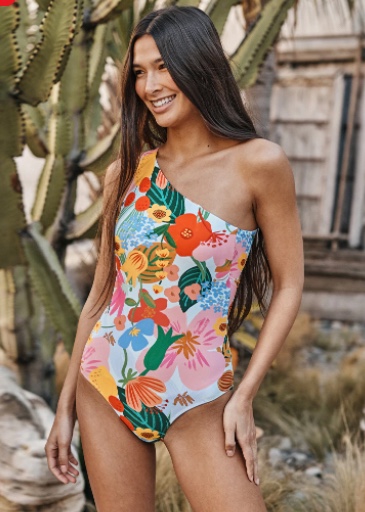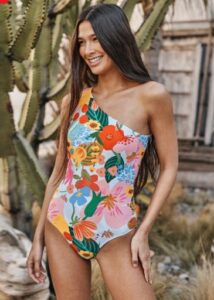 ATHLETA
$69 – $129 Swimsuits
Sizes XXS – XL, available in Bra cup sizing as well 
If you want a solid swimsuit for getting in the water (not just lying on a beach chair), these swimsuits hit the mark for classic, comfortable suits.
$119 – $152 Swimsuits
Sizes XS- XXXL
These are very unique swim rompers and dresses. They would be excellent for activities where you are in and out of the water.
AMAZON
You've probably never heard of this boutique women's swimsuit shop (ha!), but they literally have a bazillion options for every body type, style choice and price range. I just ordered this zip-front cap sleeve swimsuit!
"I love Amazon so I can try on at home and return what doesn't work."

TARGET
$20 – $120 Swimsuits
Sizes XS – XXXL, junior, tall, plus, maternity and bra cup sizing
You can't beat Target for inexpensive and stylish suits. And this year they're crushing it – so many great options!
"I've been happy with Target. They're cute and not expensive so I don't mind if they don't last."
$40 – $90 swimsuits. Use code EVERYDAYREADING for 10% off! 
Sizes XS – XXL
BODEN
$98 – $130 Swimsuits
Sizes 2-22, Bra cup sizing available
I love this British brand  – they have such classic suits and fun playful style.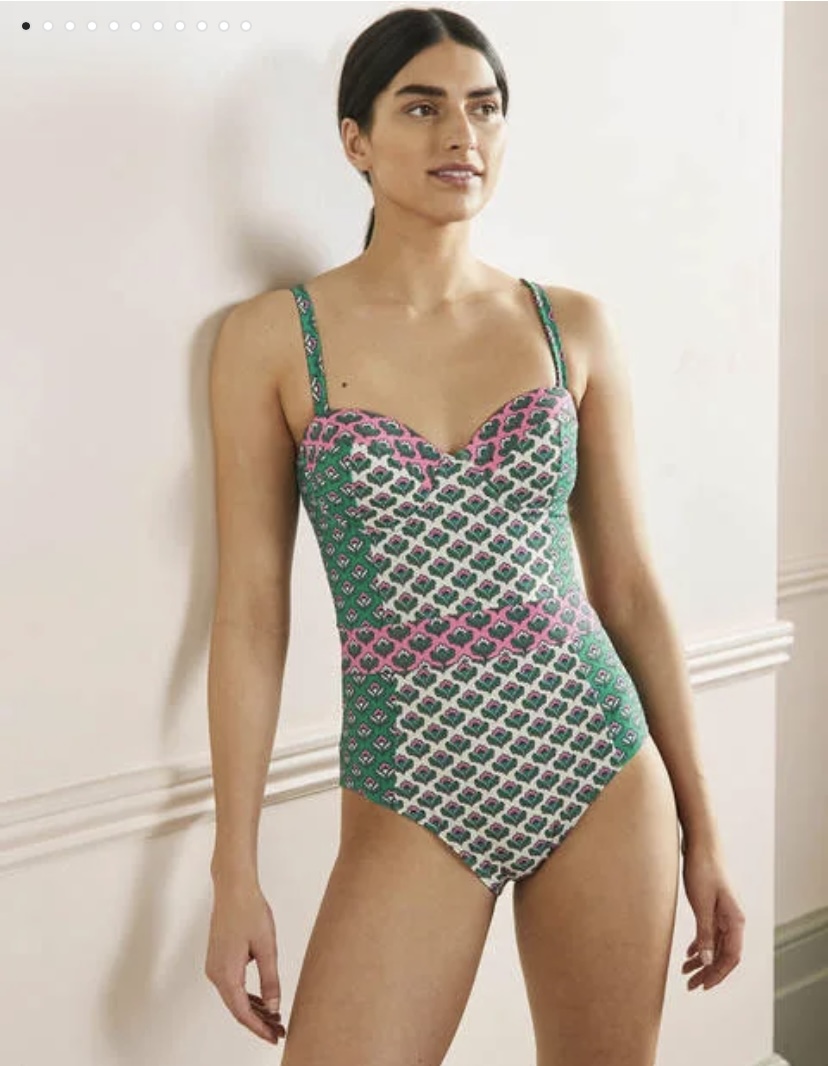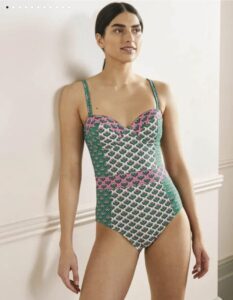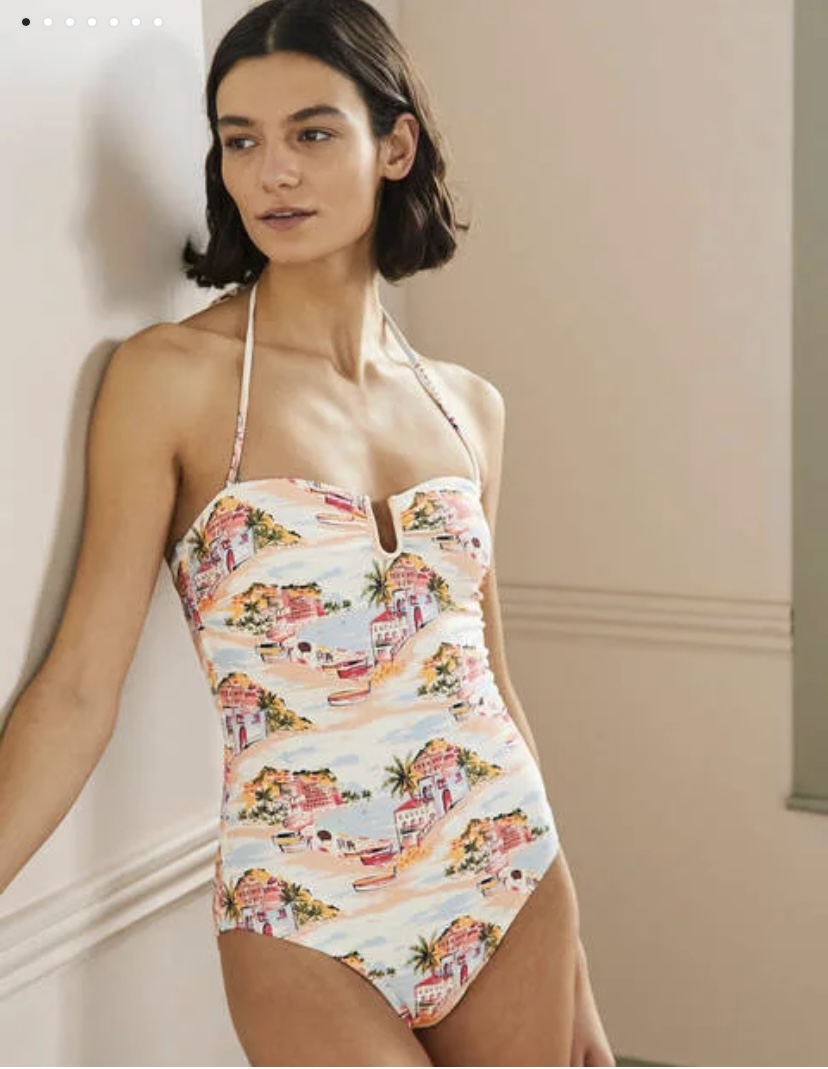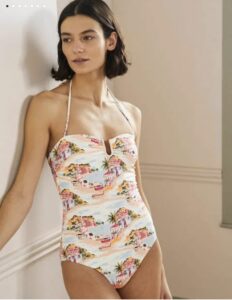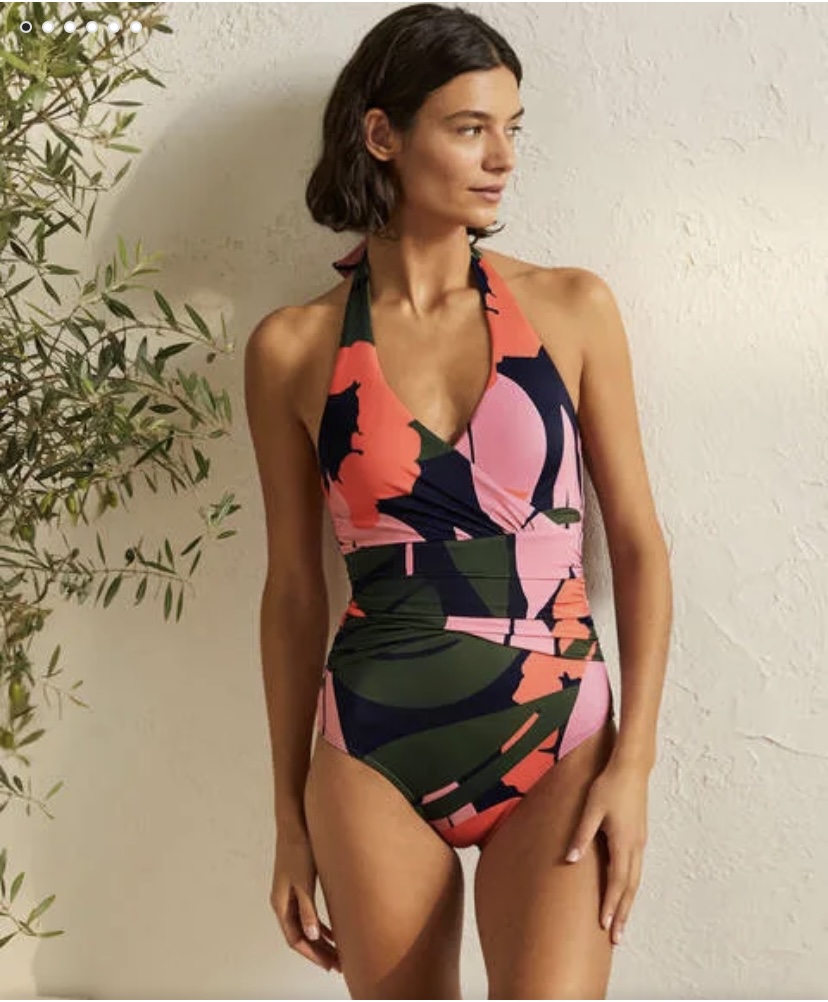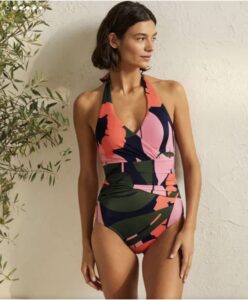 SENITA
$38 – $54 Swimsuits.
Sizes XS – XXL, maternity options
(Use Code EVERYDAY for 15% off)
You know I LOVE Senita's workout clothing – I wrote a whole post about them here – but I've never bought one of their swimsuits! Time to change that this swim season. They also have maternity swimsuit suits and lots of cute mix and match two piece options.
"Bought Senita last year and loved it! Affordable, held up with almost daily wear."
JANELA BAY
$80 – $90 Swimsuits
Sizes XXS – XXL
That red swimsuit at the top of this post is from Janela Bay and it was one of the best swimsuits I've ever owned. I loved it every single time I wore it.
"Janela Bay! I Don't even look anywhere else anymore."
"I've looked at soooooo many and Coral Reef and Janela Bay have the best bum coverage."
SWIMZIP
$35 – $75 Swimsuits.
Sizes XS – XL
(Use Coupon Code EVERYDAYREADING for 15% off)
If you're looking for a good mid-range swimsuit, they have lots of great options, including some full coverage ones if you're trying to save your skin from getting fried.
JCREW
$46 – $128 Swimsuits
Sizes 0-24, long torso, and bra cup sizing available
I've owned a couple of JCrew swimsuits over the years and they are always a win. Classic styles and colors/patterns with a modern twist and they often have good sales going on that can make them much more affordable.
"JCrew is so consistent and good!"
$68 – $92 Swimsuits
Sizes XS – XXL
Any other favorite places to buy womens swimsuits? I'd love your recommendations!
If you liked these posts about women's swimsuits, you might like these posts too: