I always love black shirts, but I love black shirts the MOST when I'm pregnant because they make you look from some angles like you might not actually be pregnant. Next time I'm pregnant, I'm buying 10 black shirts and calling it good.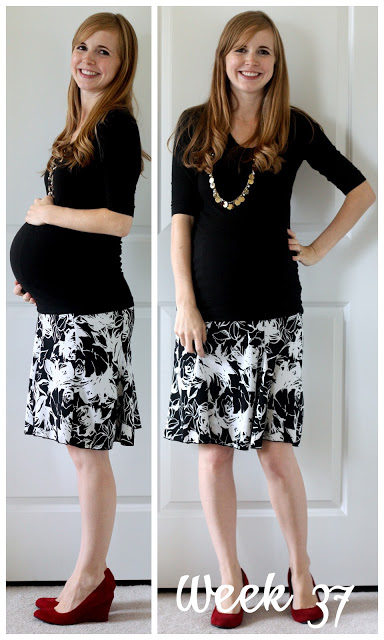 Also, I look a thousand times more pregnant in Week 38 than in Week 37. Such is life.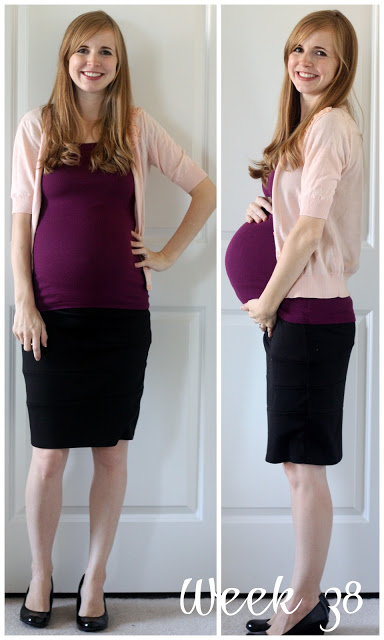 Down to the final countdown now, with eleven days until my due date. Mainly, I just want this baby to wait until at least after Thanksgiving because I will be unbelievably sad if I miss Thanksgiving dinner and associated festivities at Ralphie's this week.
My doctor already told me that, while the hospital does desserts pretty well, the turkey over there is not very impressive. And I am not one of those people who eats the turkey out of obligation on Thanksgiving Day. I love a good turkey.