Back at the beginning of the year, I set a goal to read 120 books in 2017 which seemed fairly ambitious since that was more books than I'd read since 2012 (last year, I only read 71, and in 2015, it was 82).
So I'm super thrilled that I've read 64 books so far this year.
Of course, my to-read list is growing much faster than my reading rate, so . . . I better get to work.
Here's what I've read in the second quarter of this year: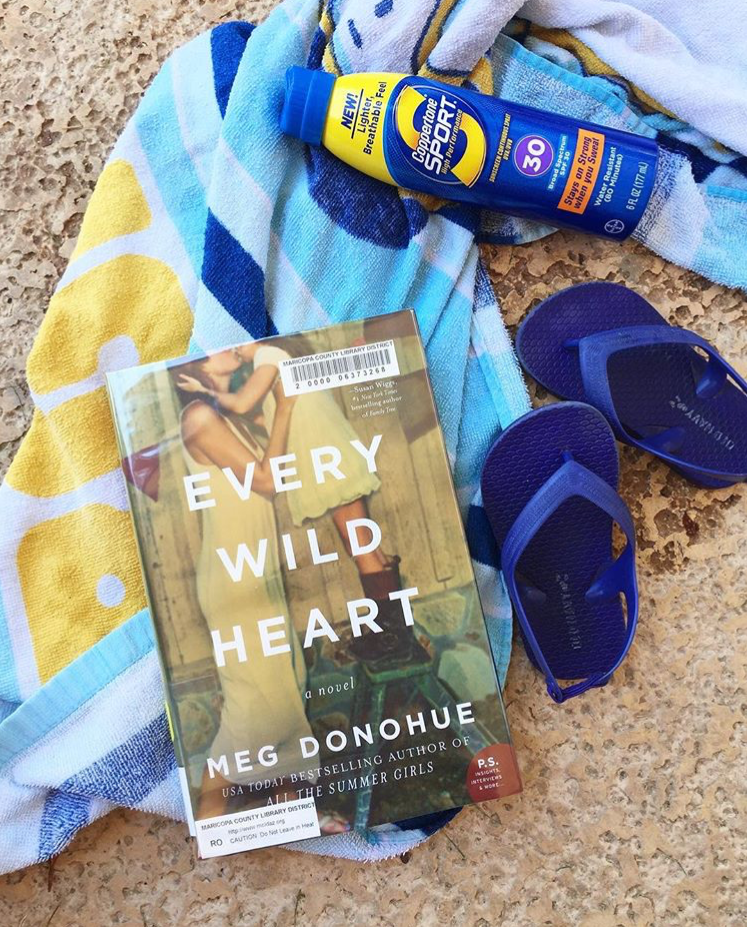 2017 second quarter reading
Hit Makers: The Science of Popularity in an Age of Distraction by Derek Thompson
I cannot stop talking about this book – it is the most fascinating non-fiction book about why some things become wildly popular (think the iPhone, Star Wars, Fifty Shades of Gray, The Beatles, etc) and other things flounder in obscurity (think . . everything you've never heard and neither has anyone else).
For the Love of Money: A Memoir of Family, Addiction, and a Wall Street Trader's Journey to Redefine Success by Sam Polk
I read this on the airplane on my way home from New York in March and while I'm not sure I'd recommend it to anyone (there's a lot of swearing and some fairly gritty content), this was a completely fascinating book about a Wall Street trader who came up from a really sad, poor background, just about ruined his life with drugs and stupidity, and then made good in the banking industry. And then walked away from it all.
The Borrowers by Mary Norton
I read this aloud to Ella and Ani, and there were some parts I liked, but overall, it's not my favorite childhood classic.
Funny in Farsi: A Memoir of Growing Up Iranian in America by Firoozeh Dumas
I love her so much and I wish she'd write a thousand books. I laughed my head off and couldn't believe I'd waited so long to read this.
Never Split the Difference: Negotiating As If Your Life Depended On It by Chris Voss
I feel like I should have taken notes so I could refer back to the main points in this book, both for my business and my parenting.
The Coincidence of Coconut Cake by Amy E. Reichert
This fluffy chick-lit was billed as a You've Got Mail-type of story and it was cute enough, but not nearly as cute as Meg Ryan and Tom Hanks.
Where the Light Gets In: Losing My Mother Only to Find Her Again by Kimberly Williams-Paisley
Written by the star of Father of the Bride (which I've never seen), this memoir about dealing with her mother's early-onset dementia was really heart breaking.
The Adventures of Nanny Piggins by R. A. Spratt
Sometimes, there is nothing better than a truly hilarious and fun children's read. This reminded me a tiny bit of A Series of Unfortunate Events, but better.
The Seven Husbands of Evelyn Hugo by Taylor Jenkins Reid
I've really liked some of her books (most especially One True Loves), but I didn't care for this one at ALL.
Movers, Shaker, Mommies and Makers: Success Stories from Momprenuers by Stacey Bannor
I got a copy of this book from Ali, the founder of Sage & Harper who is the first Momprenuer featured in this book, and it was so inspiring and interesting!
Before I Go by Colleen Oakely
This was pretty heartbreaking, about a woman who beats breast cancer and then, a few years later, it returns.
Laughing Without An Accent: Adventures of an Iranian American at Home and Abroad by Firoozeh Dumas
This one was just as good as the first, which was extremely impressive.
99 Days by Katie Cotugno
I read this book about 6 weeks ago, and when I saw it on my Goodreads list, I could hardly even remember it. Super fluffy teen lit.
All Fall Down by Jennifer Weiner
I haven't read a Jennifer Weiner book in YEARS, but this one was available on audio when I was desperate for something to listen to on my runs, and it was pretty interesting about a woman who works from home as a blogger/content creator and the stress of that plus being a mom sends her into the arms of prescription pain killers.
A Season of Daring Greatly by Ellen Emerson White
Oh, I just love Ellen Emerson White. Her writing style just delights me on every single page. This one, about a girl who becomes the first female pitcher for a major league baseball team was no exception.
Summerlost by Ally Condie (full review here)
This was such a fun, quick middle-grade read about a Shakespeare Festival and a girl trying to adjust to a new life after the death of her dad.
Always and Forever, Lara Jean by Jenny Han
If you watch my Instagram stories, you know I'm completely obsessed with this series. I read this one twice in a row because it was that good.
Windfall by Jennifer E. Smith
I think Jennifer E. Smith has great concepts (in this one, a girl buys a lottery ticket for her best friend who she happens to have a massive secret crush on, and he wins MILLIONS of dollars), but I almost always feel like they fall kind of flat. And to be fair, reading this after Lara Jean meant EVERY young adult novel was going to come up short.
The Magnolia Story by Chip and Joanna Gaines
I don't actually watch Fixer Upper (I've seen maybe four episodes) but this was such a fun, delightful read and made me like them even more than I already do.
#famous by Jilly Ganon
Okay, if Windfall was semi-lame, this was one UBER-lame. This one really seemed far-fetched to me.
To All the Boys I've Loved Before by Jenny Han (full review here)
Basically, when every book is lacking in comparison to Jenny Han, the only option is to go back to Jenny Han. I love this series so much.
P.S. I Still Love You by Jenny Han
I told you I love this series. And I actually read this one and To All the Boys I've Loved Before TWICE, back to back. Because, what's summer for, anyway?
My Lady Jane by Cynthia Hand, Brodi Ashton and Jodi Meadows
This one was non-stop laughs (I told my mom I was listening to a hilarious book about Lady Jane Gray and she was all, "Um, her story isn't very funny."). This is true, but the retelling and complete deviation from fact was laugh-out-loud hilarious.
P.S. I Like You by Kasie West
Kasie West isn't Jenny Han, but I really do like her YA books and find them just super delightful.
By Your Side by Kasie West
This one was better than P.S. I Like You and just very cute.
When Dimple Met Rishi by Sandhya Menon
This one really drew me in and there was a lot to like about it. The premise is that Dimple and Rishi are betrothed, but Dimple's parents never mentioned that to her and so when the two meet at a coding camp before they go to college, it's a pretty rude surprise for both of them. It's definitely got some plot issues, though and I wouldn't put it in my favorites category.
Always and Forever, Lara Jean by Jenny Han
Yes, I read it again. Third time's a charm. Until I read it a fourth time.
Every Wild Heart by Meg Donohue
I've never read anything by Meg Donohue and though it took me a couple of chapters to really settle into this one, I ended up quite enjoying it and I'm planning to read some of her other books.
The Wild Robot by Peter Brown
The girls and I listened to this in the car while we were driving back and forth to swimming lessons last month, and they really liked it. I thought it was medium, and I was surprised by how violent the ending was.
Echo by Pam Muñoz Ryan (full review here)
Oh this was so so good. Definitely listen to it on audio if you can (the audiobook is currently on sale for $3.95 which is a SMOKING deal).
Hello Sunshine by Laura Dave
I quite liked Eight Hundred Grapes, but this one seemed a little far-fetched to me about a woman who faked being a great cook for her YouTube cooking show, but the whole thing was pretty much a fraud. It seemed too message-y (the dangers of social media!) to me, but still a fun read.
And if you'd like a printable copy of this list that you can take to your library or screenshot on your phone for easy access, just pop in your email address below and it'll come right to your inbox!
What have you read and liked (or not liked!) in the last few months?
if you liked this list of books i've read this quarter, you might like these other posts: