I think we can all agree that parents and in-laws are some of the trickiest people to buy for!
Often they can just get themselves whatever they want or they don't have space for more STUFF.
But, of course, you want to let them know how much you love and appreciate them!
Here are more than 25 fun gift ideas for parents and in-laws ranging from very inexpensive to more spendy. Whatever your budget, I hope you'll find just the right thing to gift them!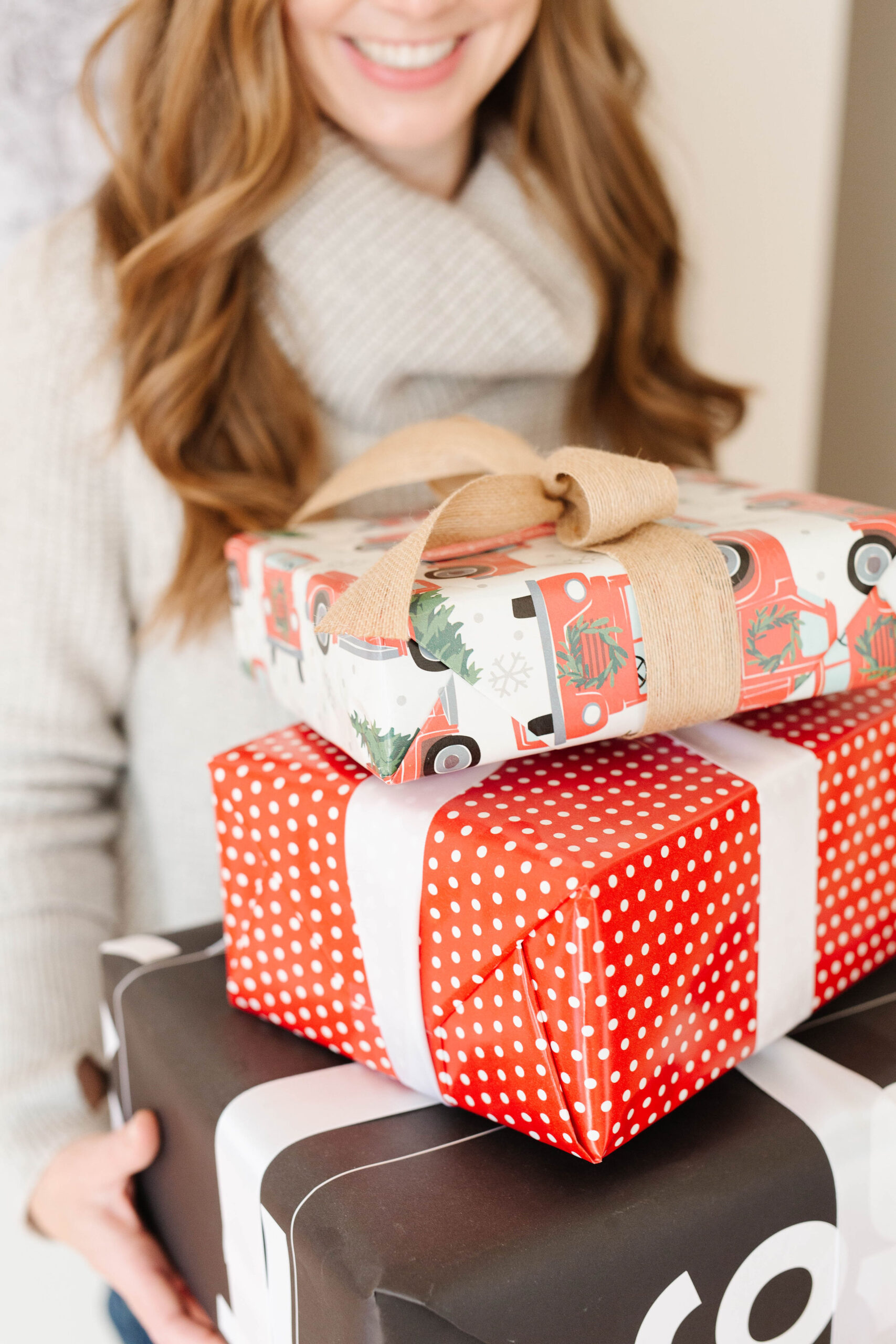 25+ Terrific Gifts for Parents & In-Laws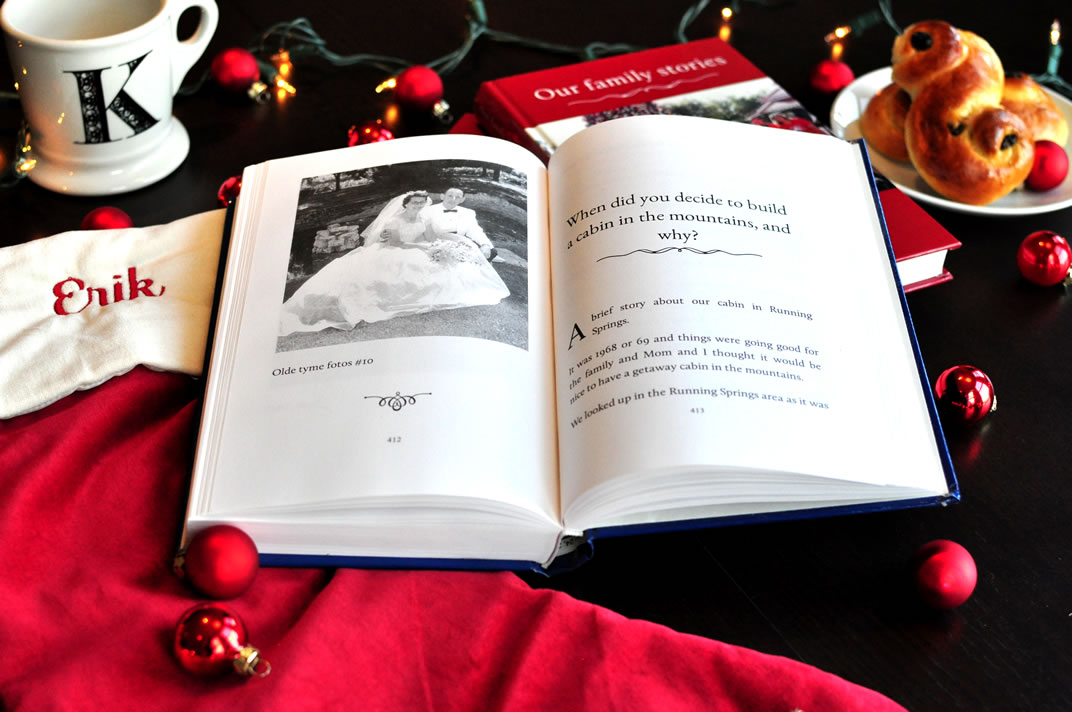 STORYWORTH
I've worked with Storyworth for years and every time a holiday rolls around and I mention it again, I get a slew of grateful messages from people who are stumped on a gift for their parent who already has everything, including a lifetime of stories and memories. It really is the BEST gift. Just sign up your dad (or mom or grandpa or husband) and Storyworth sends the recipient one question a week for them to answer. You can choose from their bank with hundreds of questions or write your own questions (or a combo of the two!) and at the end of the year, they compile all their stories and memories into a beautifully bound book (you can go in and add photos before it prints too!). Basically, that's a Christmas gift this year AND next year. Mega win. You can get $10 off here and I wrote a more complete post about how it works here including Storyworth cost !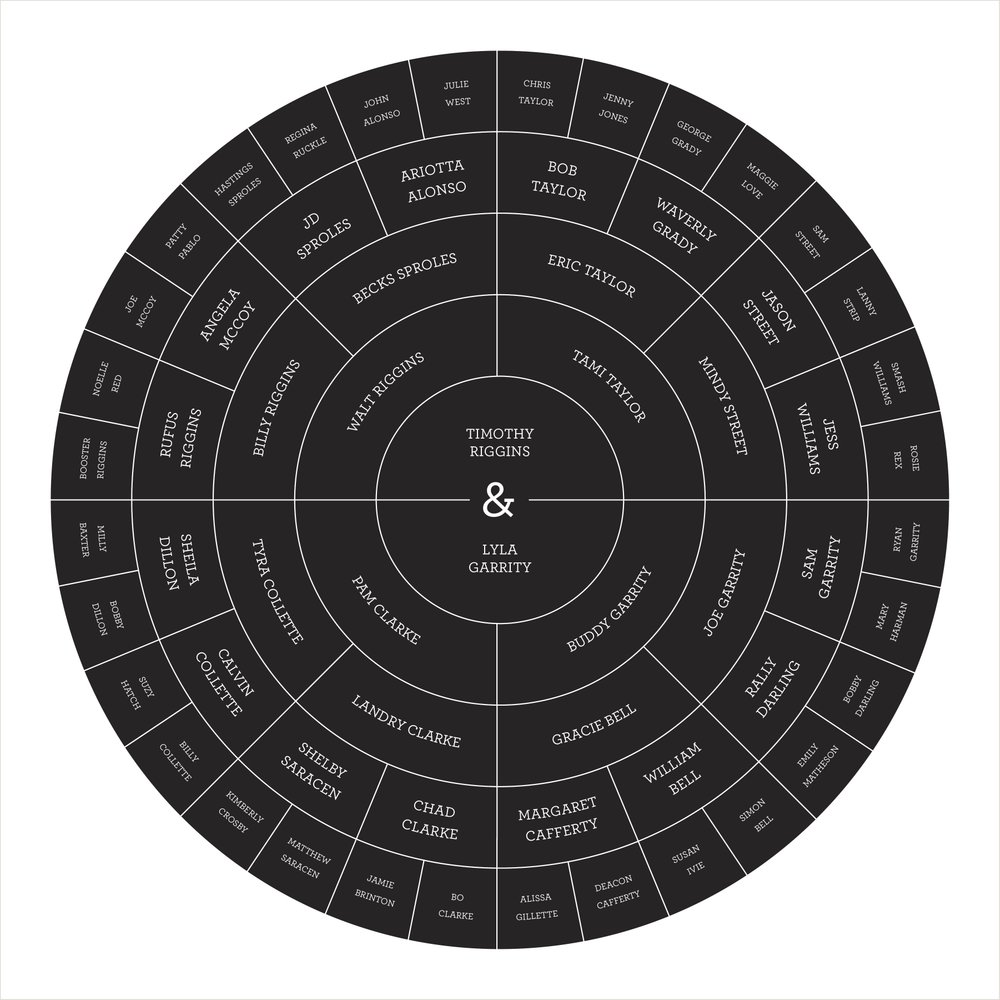 I CHART YOU FAMILY TREE
We gave my parents one of these gorgeous, modern genealogy charts a few years ago and I loved it so much I ordered one for my own living room and it was the first thing we hung up in our new house. Use my 20% off code (JANSSEN) for an even better deal.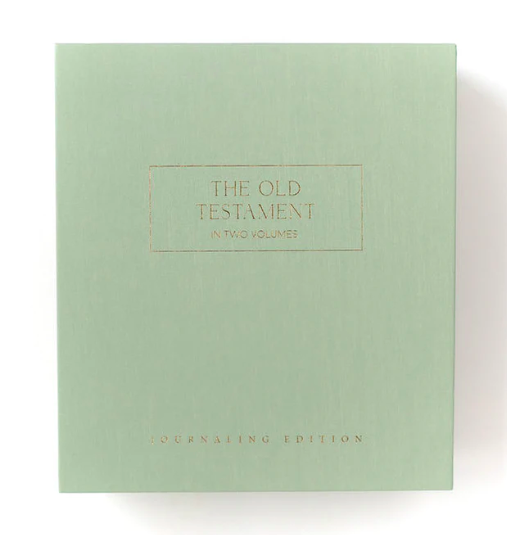 LINE UPON LINE JOURNALING SCRIPTURES
These scripture editions are beautiful with lots of different color options and plenty of space to take notes and write insights in. I just ordered myself one last week! Use the code JANSSEN for 5% off.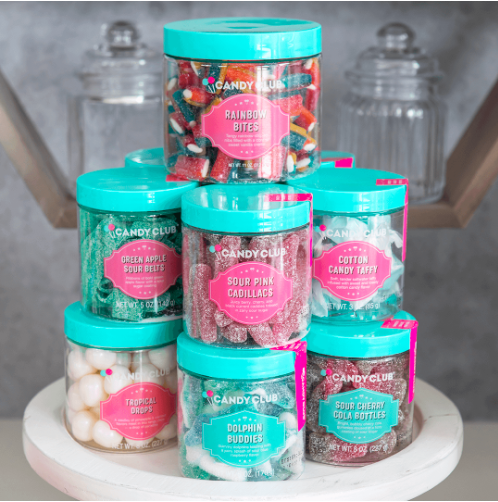 CANDY CLUB
If your parents or in-laws have a sweet tooth, this subscription is a surefire winner. I generally don't like most candies that aren't chocolate but EVERY SINGLE THING I've tried from them has been ridiculously good. Total next level (and the chocolate varieties are mindblowingly good too). This is SUCH a fun gift to give or get.
BATTERY ORGANIZER
My parents gave this to Bart for his birthday this year and it's so nice to have all your batteries in one place, easy to find, and with a built-in battery tester. Best $15 ever.
JACQUIE LAWSON ADVENT CALENDAR 
This is my number one favorite advent calendar and since I discovered it because of my in-laws, it only seems right to share it on this post. It's digital (so no storage space!) and every day there is a sweet little video or fun interactive game to play. It truly is fun for ALL ages. (I wrote a whole post about this here!)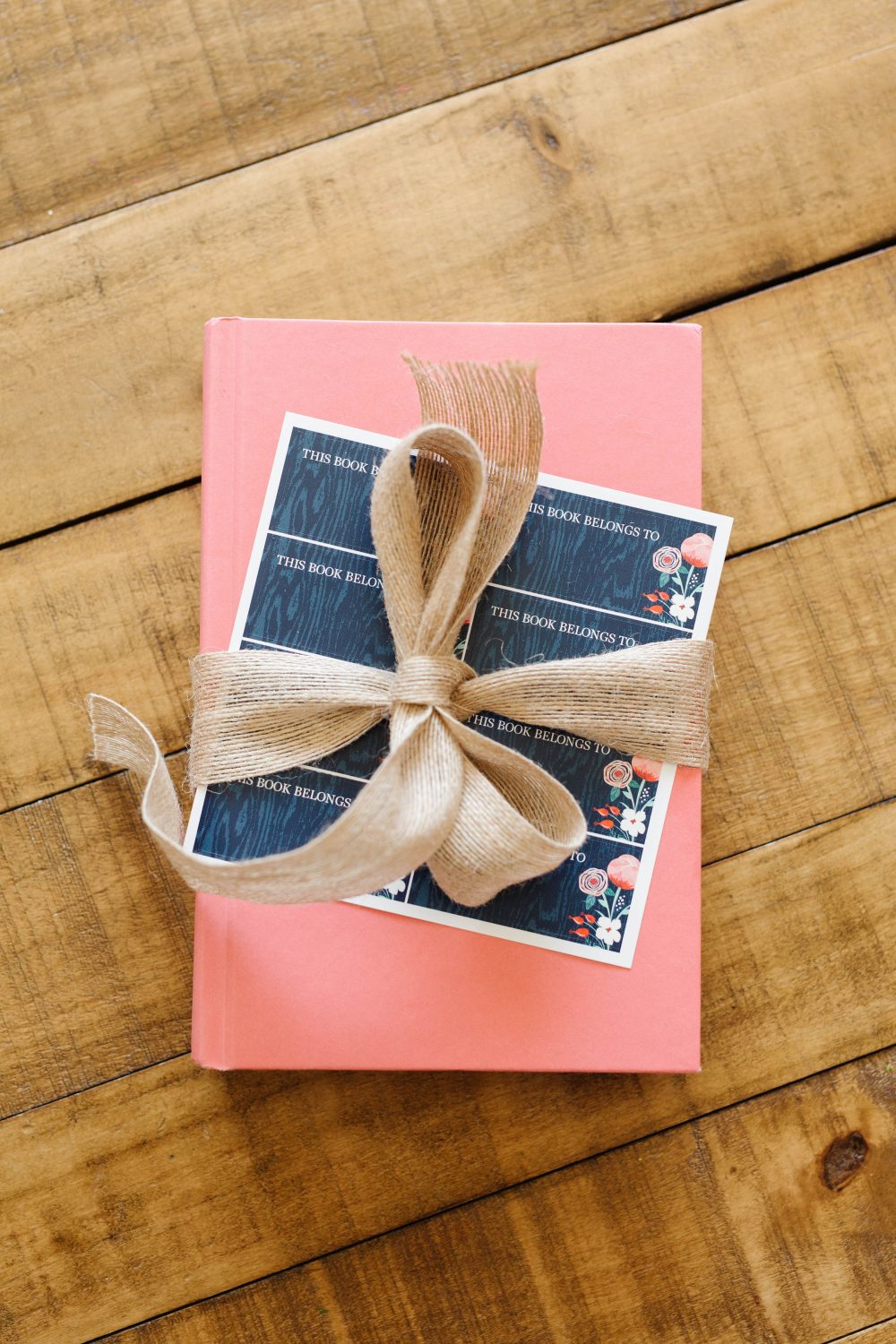 CUSTOMIZED BOOK LABELS
These are such a fun personalized gift that cost almost nothing! If your parents or in-laws have a large library of their own, especially if they lend out their books, this is a perfect gift. Just whip up a few and add them to your Christmas card order! Use the code ERLABELS which will let you buy one set and get a second set free (which makes it $3.50 for a set of 24 stickers) and here are detailed instructions about how to make them.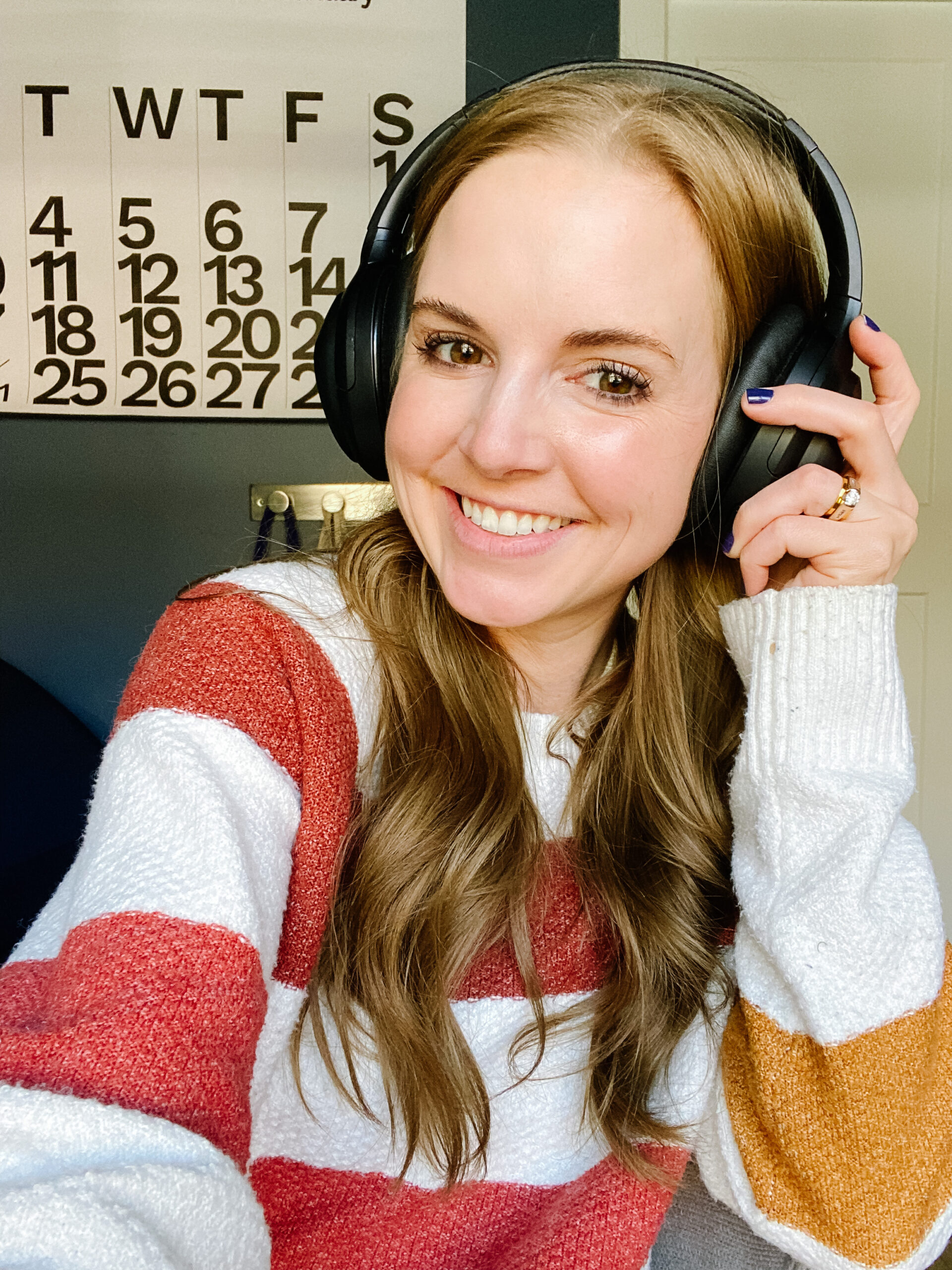 AUDIOBOOK SUBSCRIPTION
This is just my go-to gift for parents or basically anyone who has everything and doesn't want more STUFF. A three or six month subscription is such an easy, useful gift! Audible is great or you can use Libro.fm which supports local bookstores.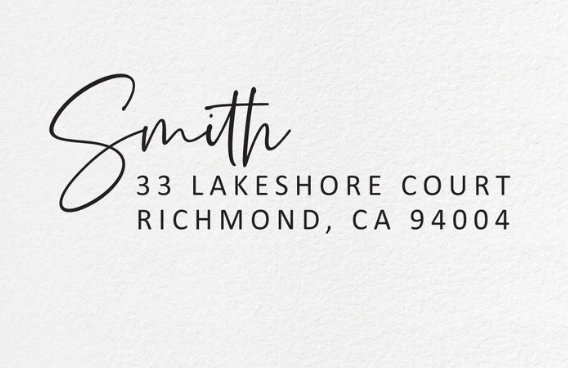 AN ADDRESS STAMP
My mom bought me one for our last two houses and I just love it so much! Now that we've moved, I need a new one and there are so many fun options – it's a perfect gift idea for your parents or in-laws who still love to send snail mail or birthday cards (or even pay their water bill with an actual check!).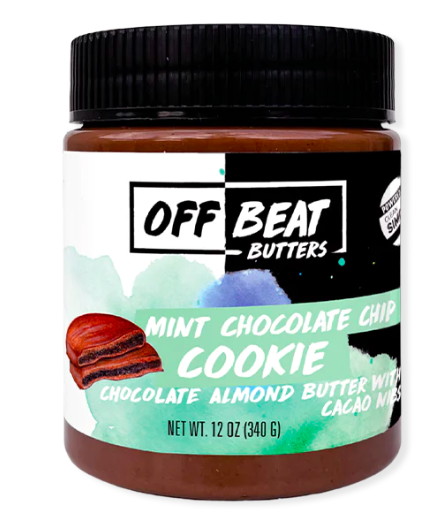 OFFBEAT BUTTERS
I got a set of these flavored nut butters for my birthday and they've been so fun! When I put out a few different kinds with apple slices when my parents and grandmother came to visit, everyone devoured them. You can also put it on toast, spread it on pancakes, stir it into your oatmeal or use it in smoothies. My favorite flavors are the Salted Caramel, the Mint Chocolate Chip Cookie and the Cinnamon Bun, you I haven't had a single dud. Use the code JANSSEN for 10% off.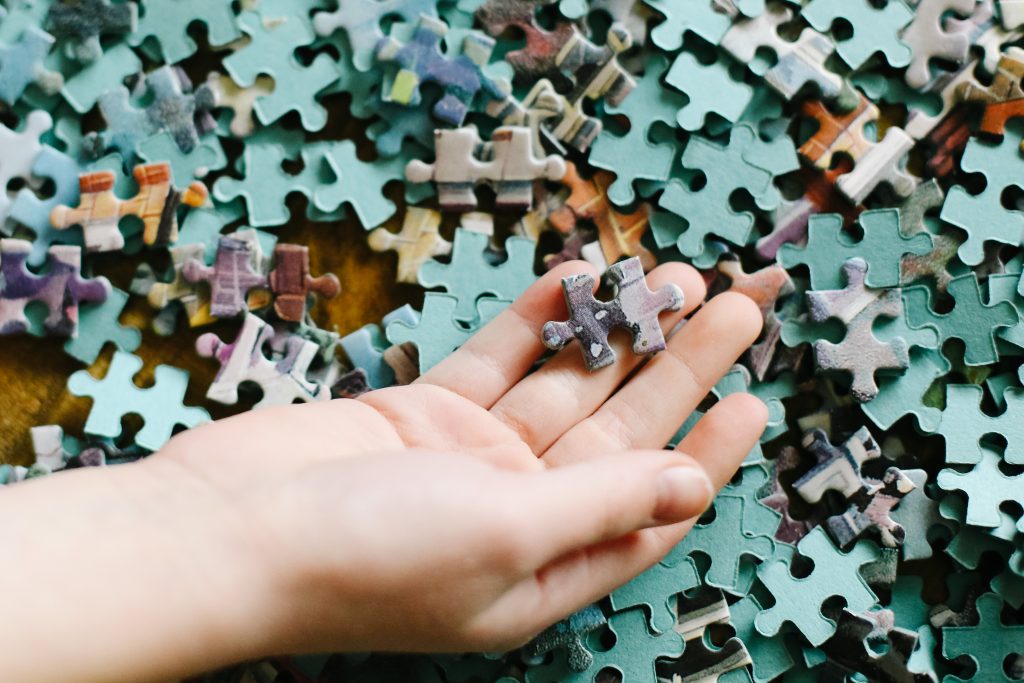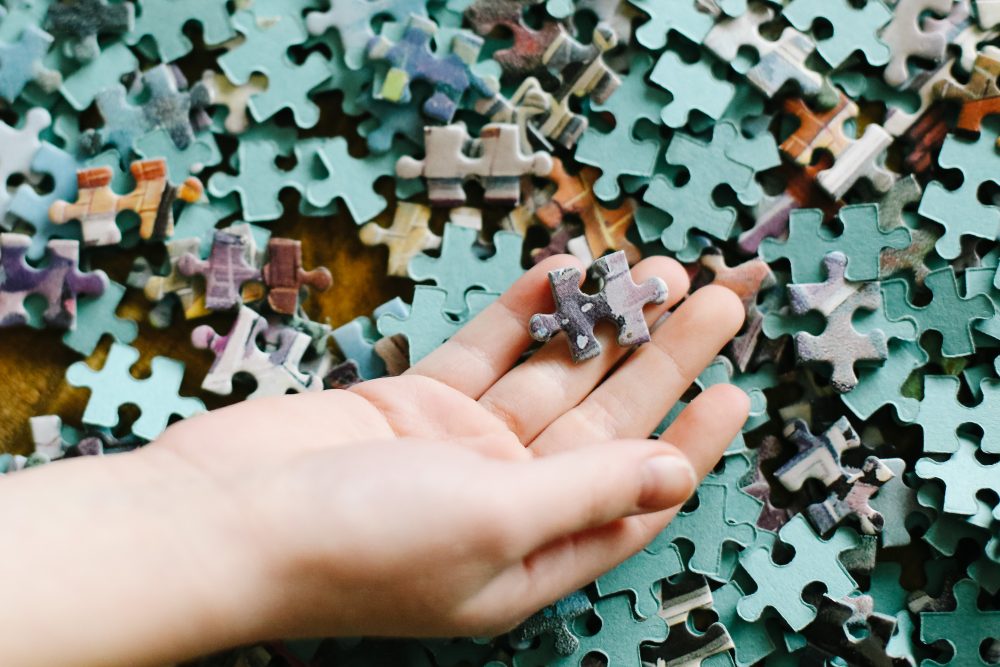 JIGSAW PUZZLE
You can't go wrong with a beautiful jigsaw puzzle – I love going to my in-laws and seeing which one they're currently working on. And when my grandmother lived with my parents, they almost always had a table set up for her to work on a jigsaw puzzle and my girls LOVED helping her with them. Some of my favorites here.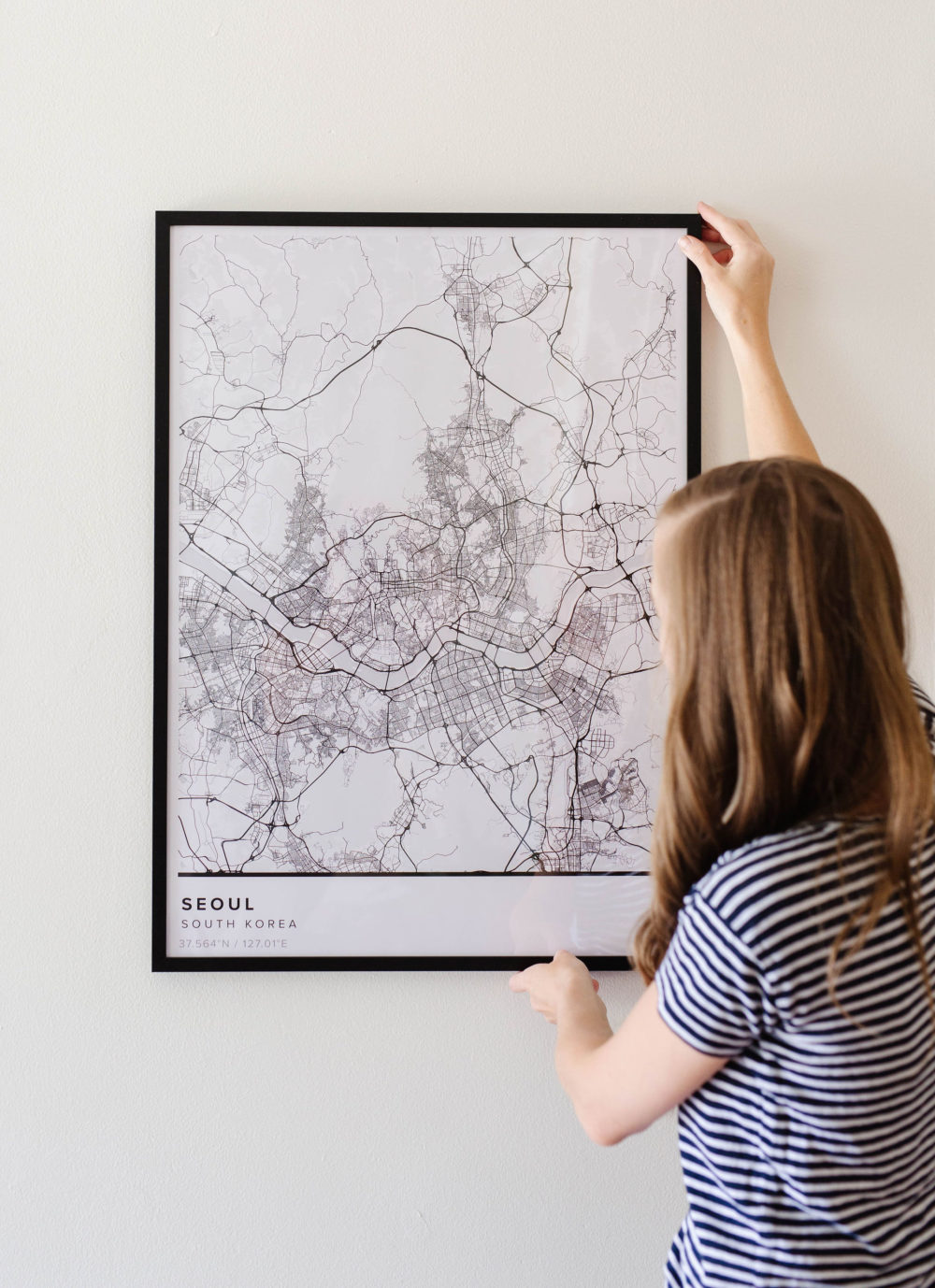 MAPIFUL MAPS
Have you seen these gorgeous custom maps that showcase anywhere in the world that's meaningful to you? You can choose where he was born, where you met or married or any other place you want in a variety of gorgeous designs. We have one hanging in our entry showing the area where Bart grew up and his parents still live. It's SO PRETTY.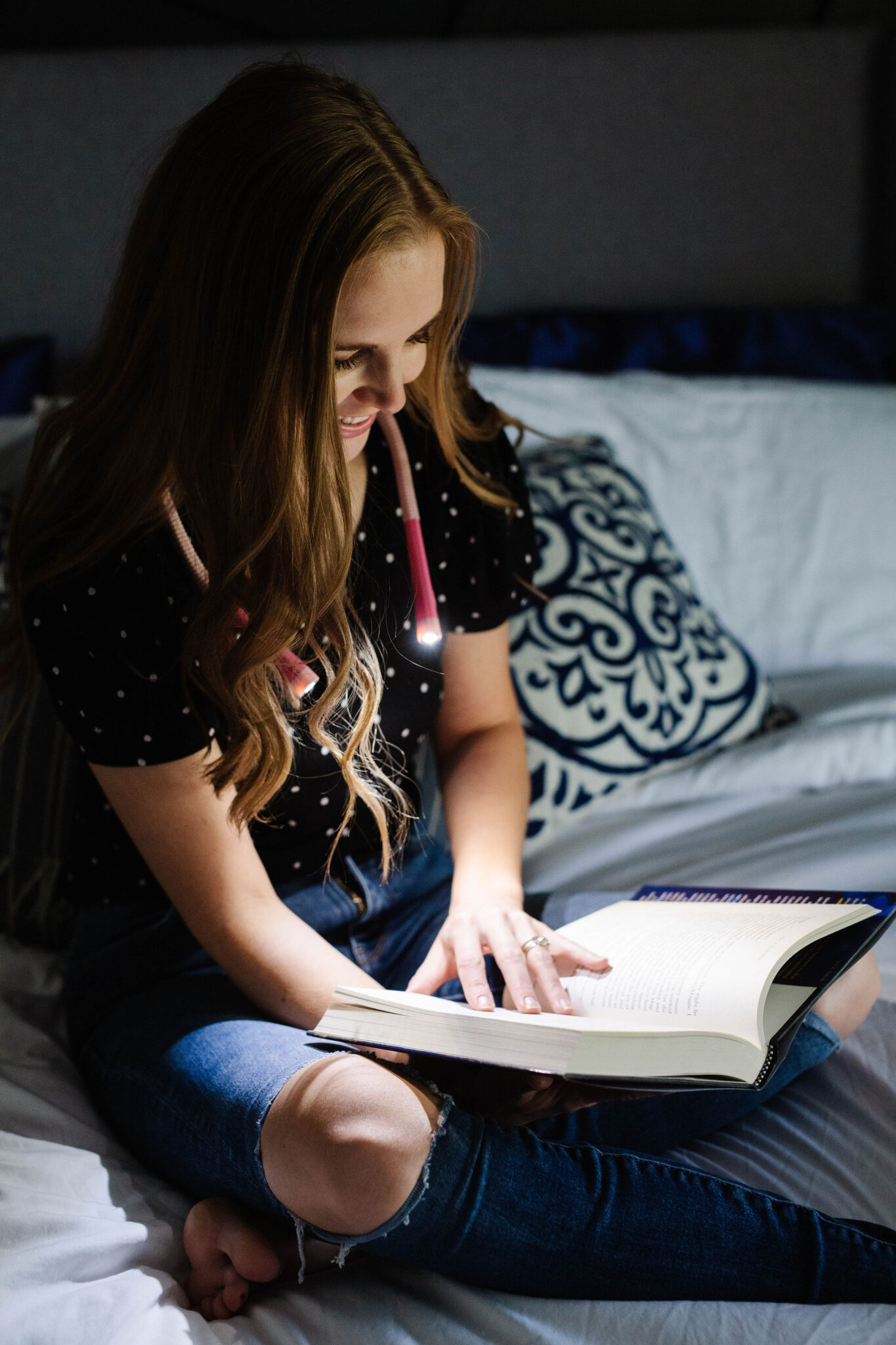 NECK BOOK LIGHT
I was SO dubious about a book light that went around your neck instead of clipping to a book, but I was 100% wrong. It makes it feel like you're living in the stone ages when you use any other ones – this one is just such a great design and so much better than anything else I've tried. I promise, you might be dubious, but it's a winner – more than 45,000 reviews can't be wrong. Also, it's great for close-up work like jigsaw puzzles and embroidery or knitting.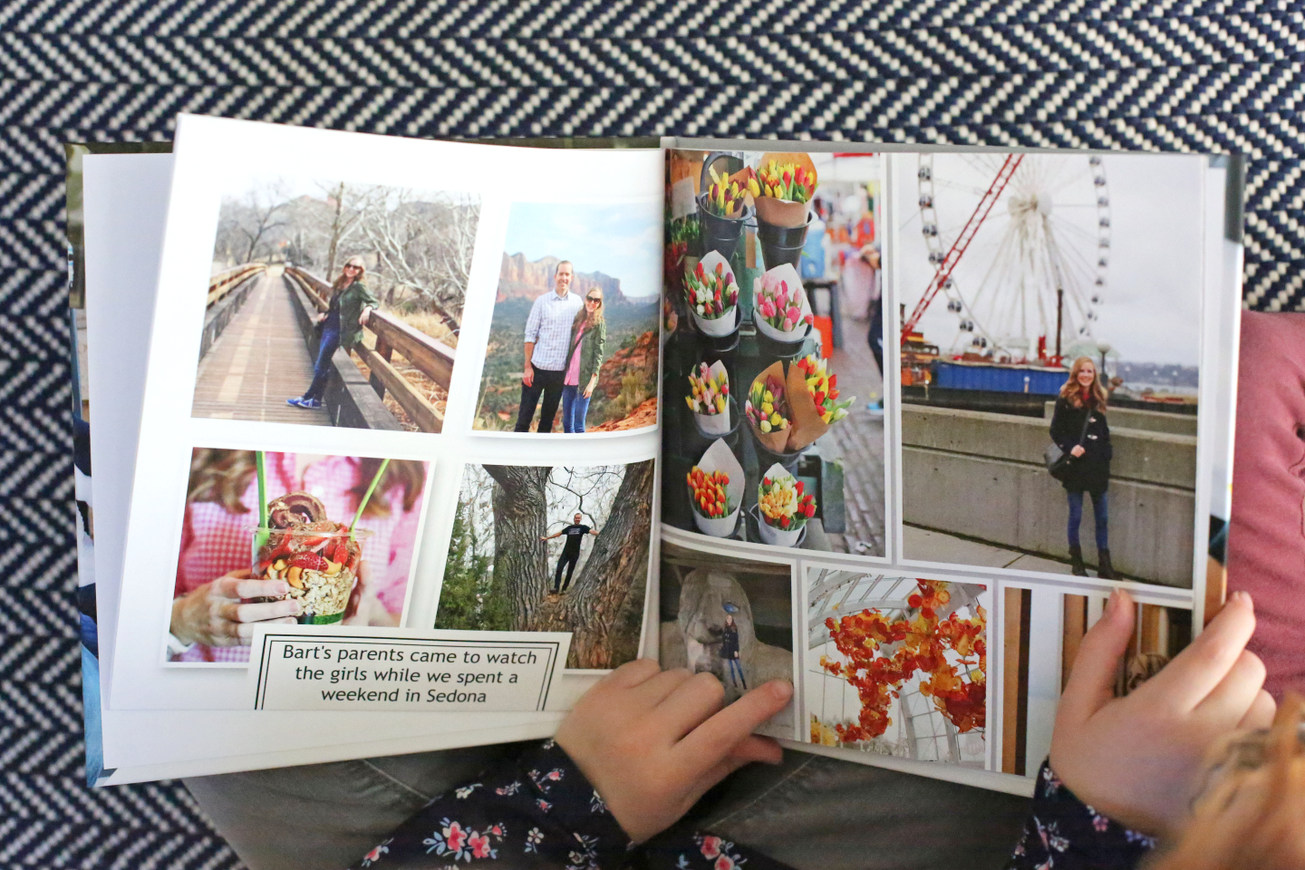 PHOTO BOOK
It doesn't get better than all your memories off your phone and into a book you can look at whenever you'd like. Mixbook makes BEAUTIFUL ones and they're so simple to create. Use the code SAVEHOLIDAY for 40% off!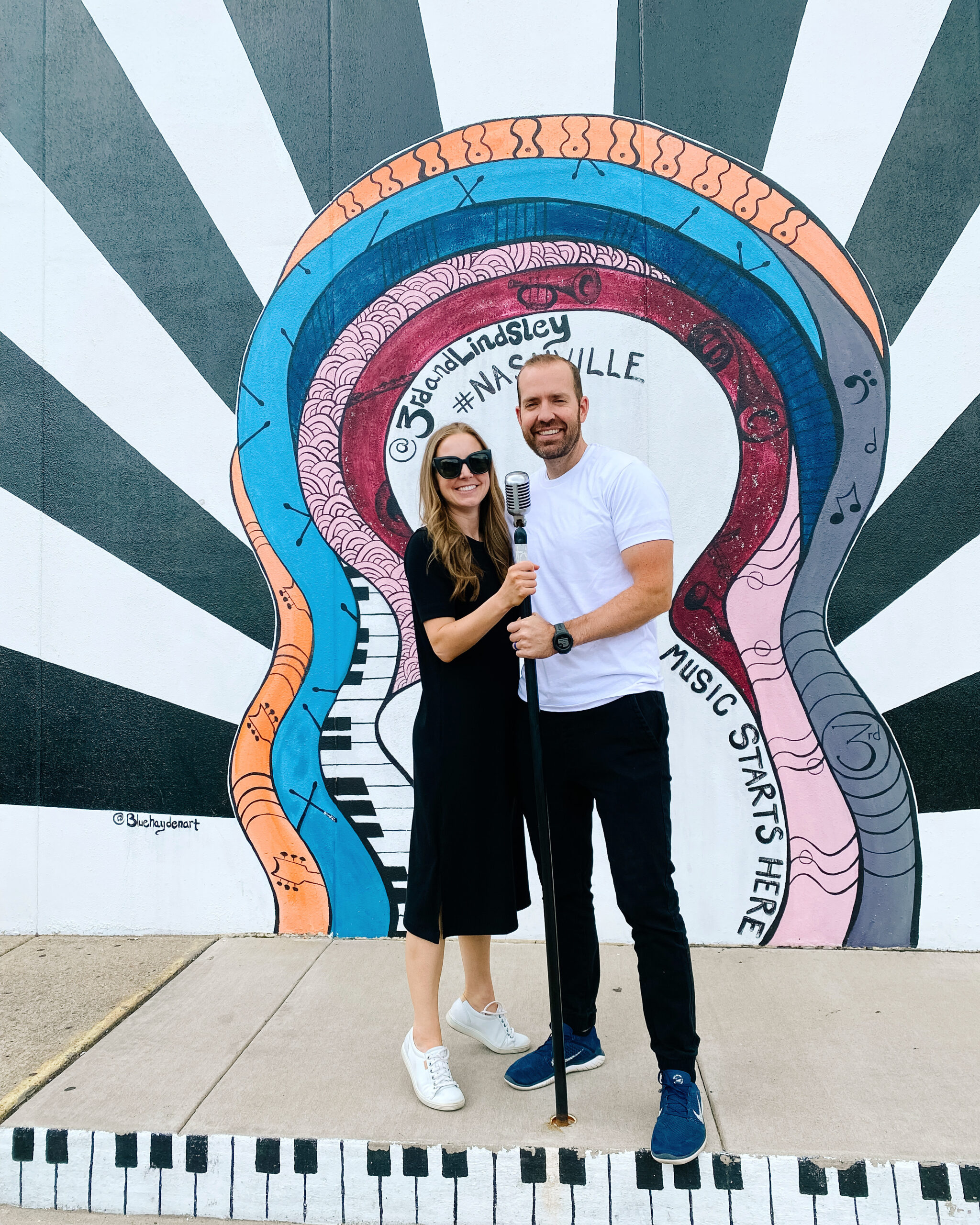 THEATER OR CONCERT TICKETS
If they love experiences more than things, you can't go wrong with tickets to see something in their community. Even better, if you live nearby, get yourself tickets too and go together.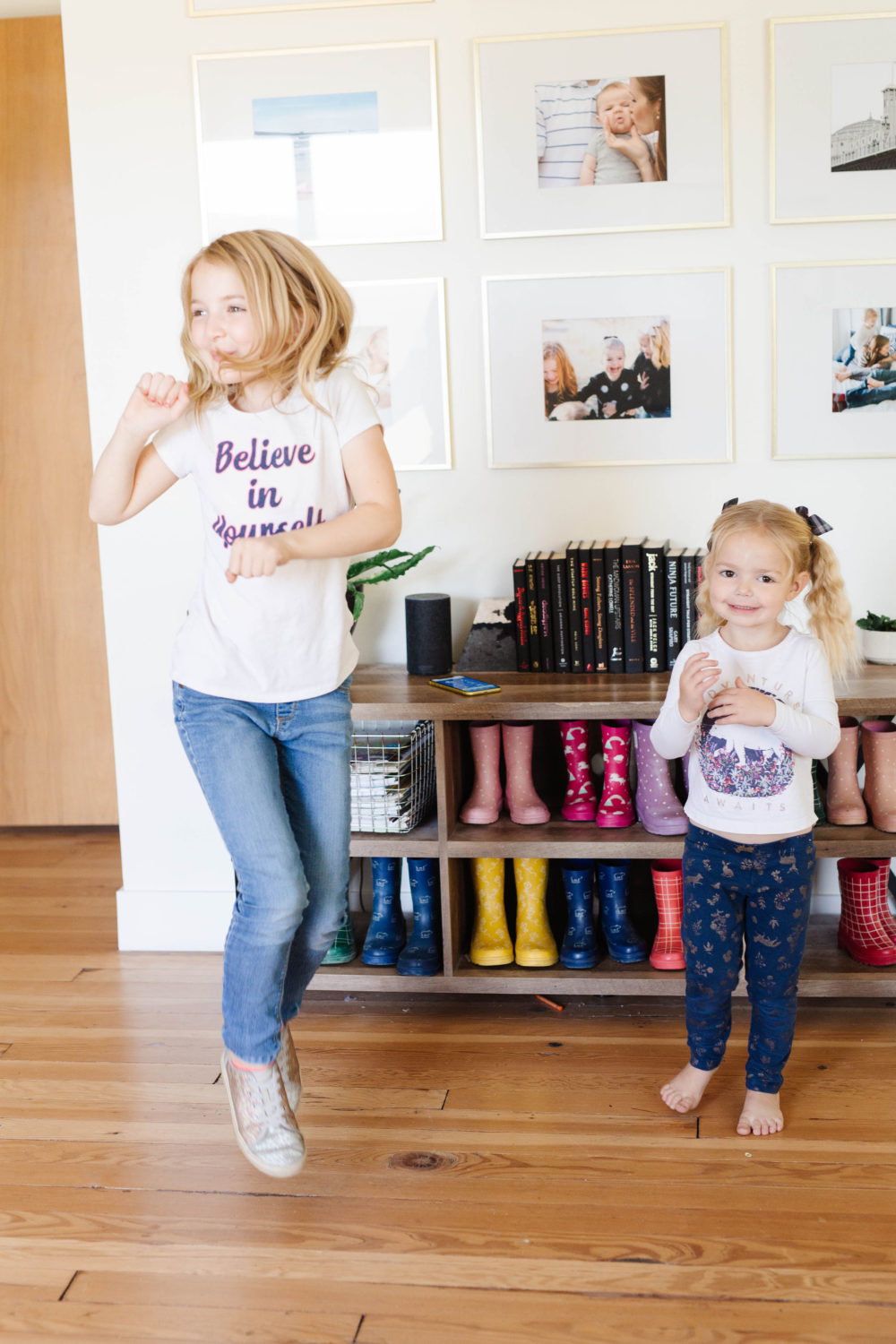 A MUSIC SUBSCRIPTION
Bart bought himself a music subscription three years ago and although I was super dubious at first, we use it ALL THE TIME. It's especially a fun gift for parents because they can listen to all their old favorites from across the decades, whether through an Alexa or Google device or on their phone.
AIRTAGS
If they're constantly misplacing their keys or phone or purse, this is a perfectly practical gift! I could use some myself!
MAPLE SYRUP SAMPLER
For the foodie in your family, this is a fun gift (I actually got a set for my girls' stockings!) and they'll definitely get used whether for baking, pancakes or drizzling on top of ice cream – my grandfather's favorite treat!
WIRELESS PHOTO FRAME
This was by FAR the most recommended gift ideas for parents or in-laws. Set it up in minutes and then you can add new photos for them whenever you want – cute grandbabies, fun adventures, or sweet old memories you've dug up!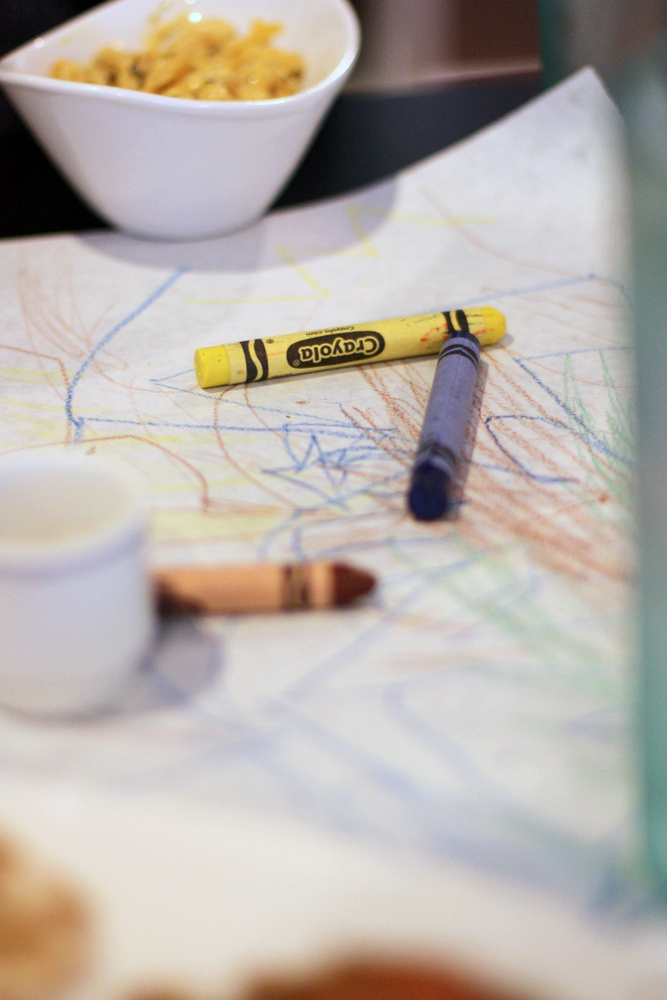 RESTAURANT GIFT CARDS
Whether it's a gift card to their favorite restaurant or to somewhere new you know they'd love to try, this is a really fun gift (we did this for my parents a few years ago and loved seeing their photos of their fancy dinner out!)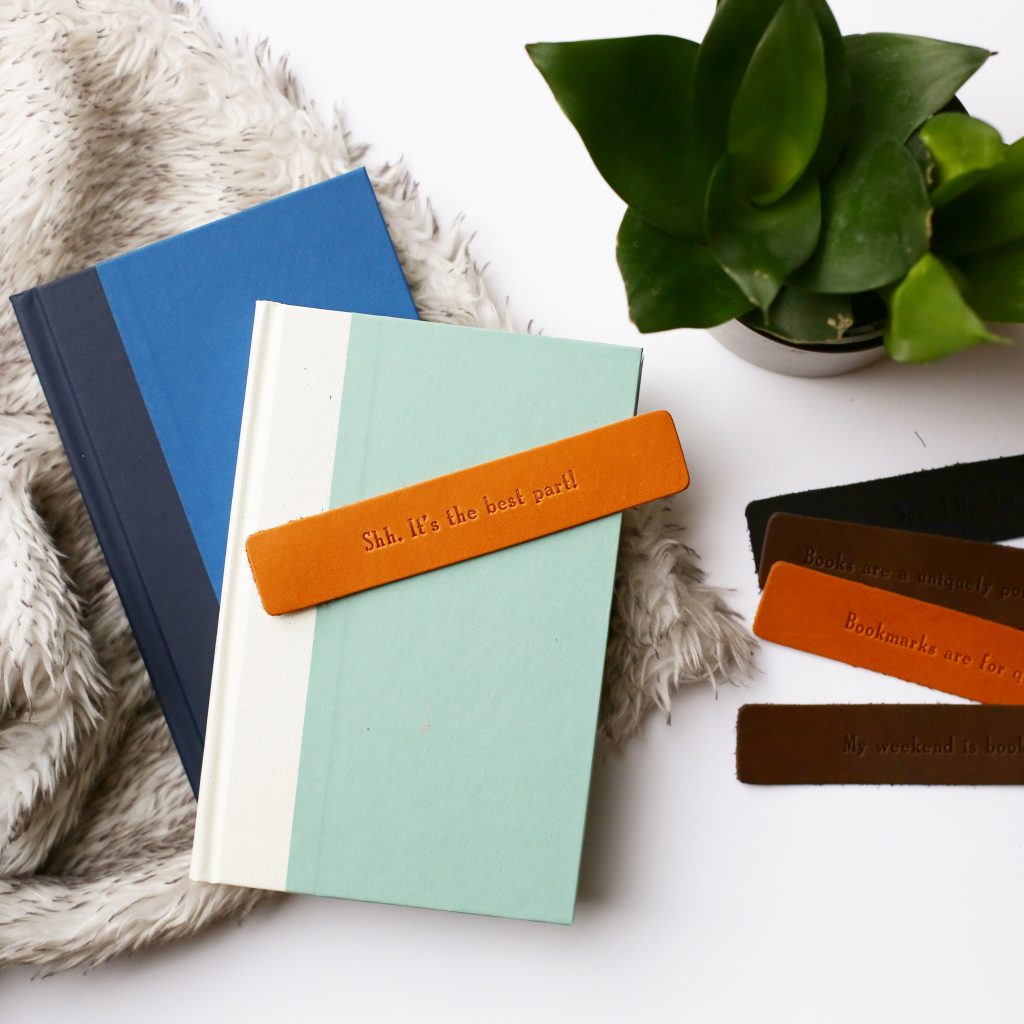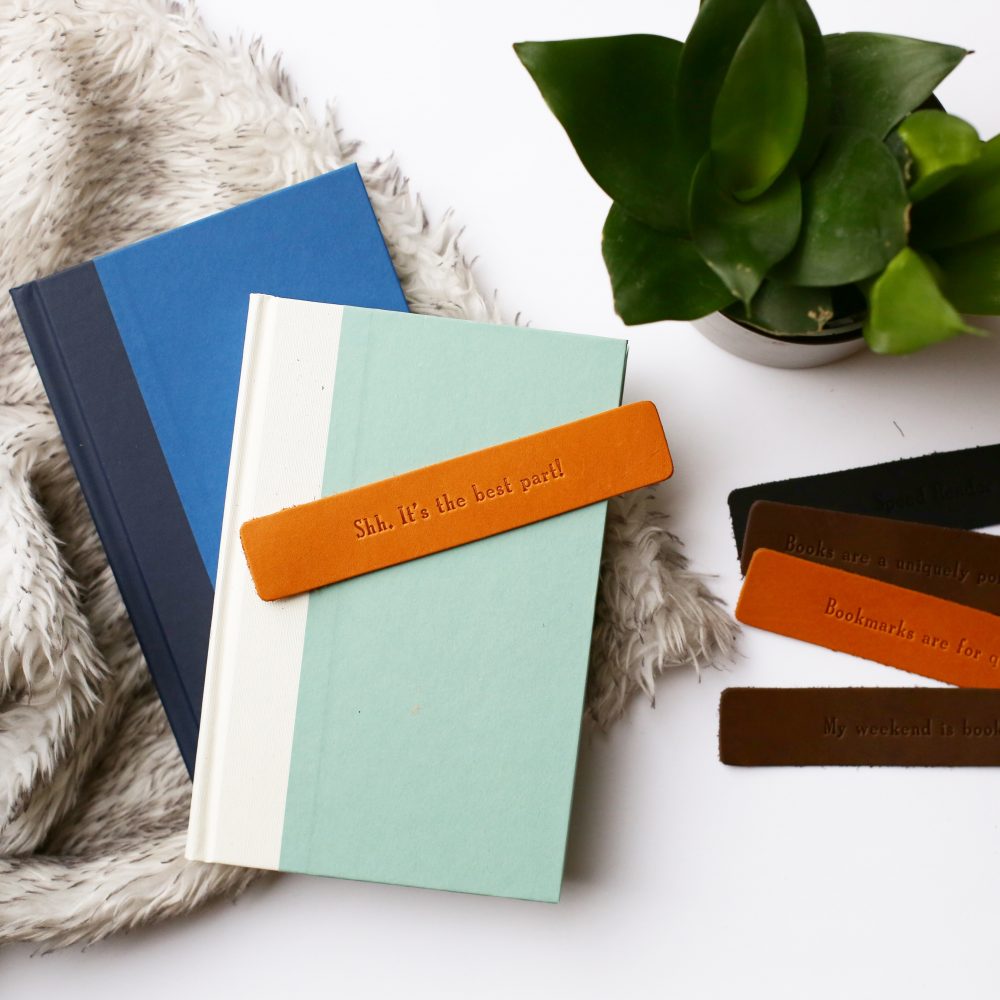 LEATHER BOOKMARKS
These bookmarks are so high-end feeling, smell amazing, and are just all around wonderful. I keep a couple in my bedside table so I'm never without one! And you can customize them to say anything you'd like.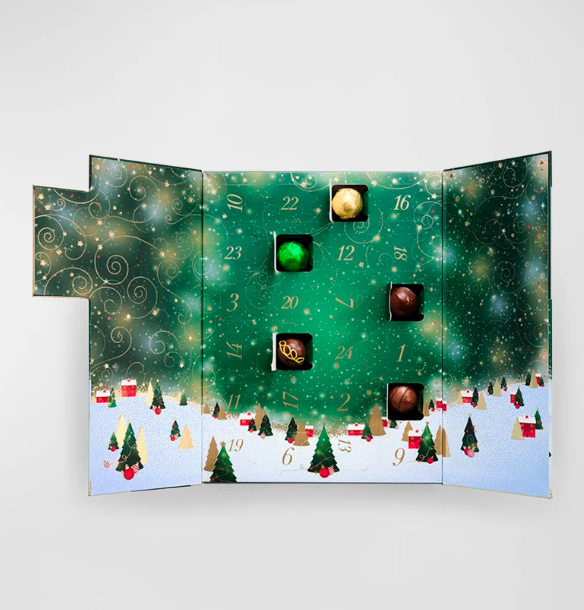 GODIVA ADVENT CALENDAR
I bought a beautiful candy advent calendar for Bart last year and as soon as it arrived, I thought, "This would make an amazing gift for in-laws!" Frankly, it'd be an amazing gift for me too.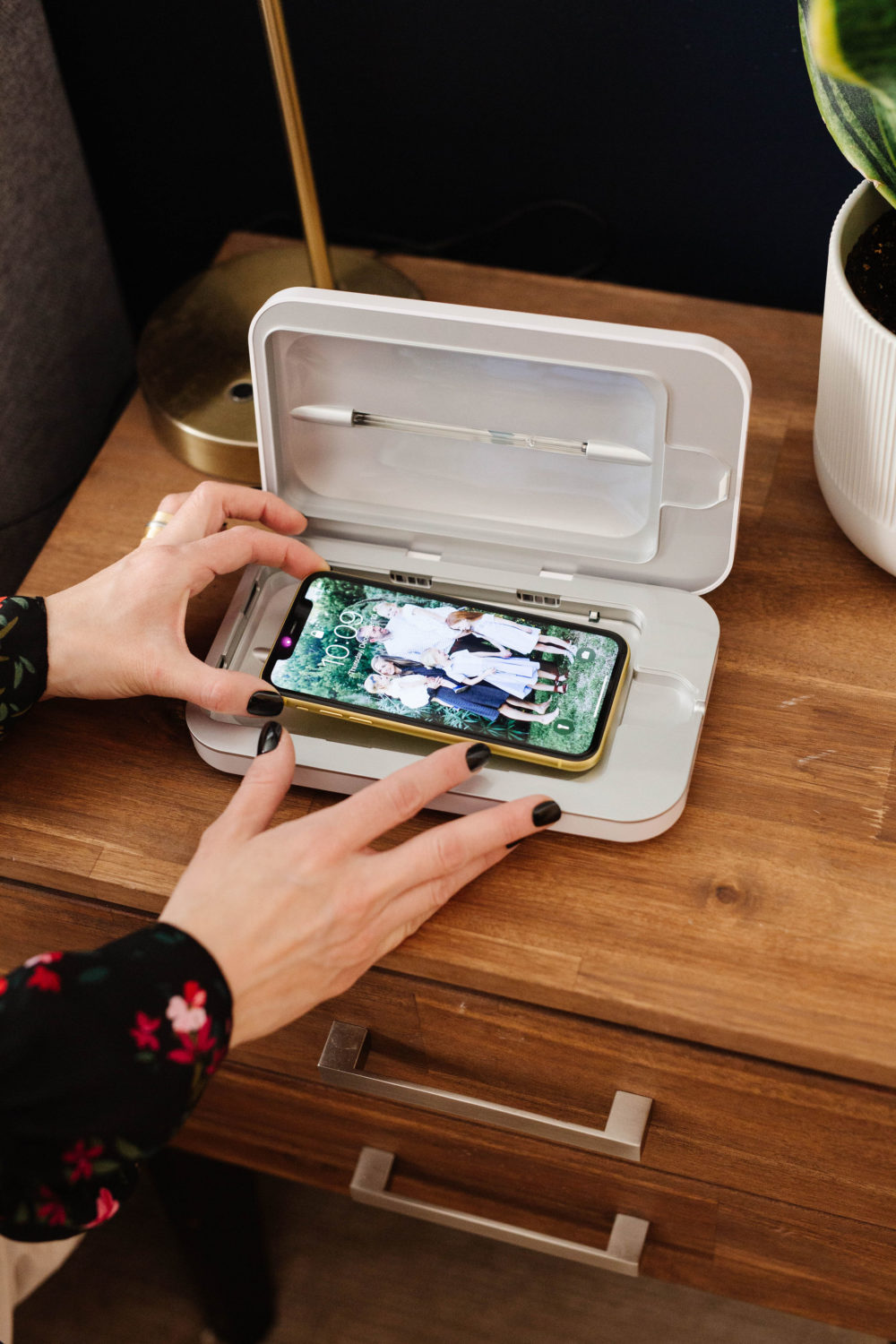 PHONESOAP
We bought a PhoneSoap for my dad a few years ago and then I got myself one last year. I LOVE it. It's a sleek little device that you put your phone (or keys or jewelry or wallet) inside and it kills 99.9% of the germs on it within 10 minutes. I keep mine on my desk and put my phone in it every night before I go to bed – I wake up to a clean and fully charged phone!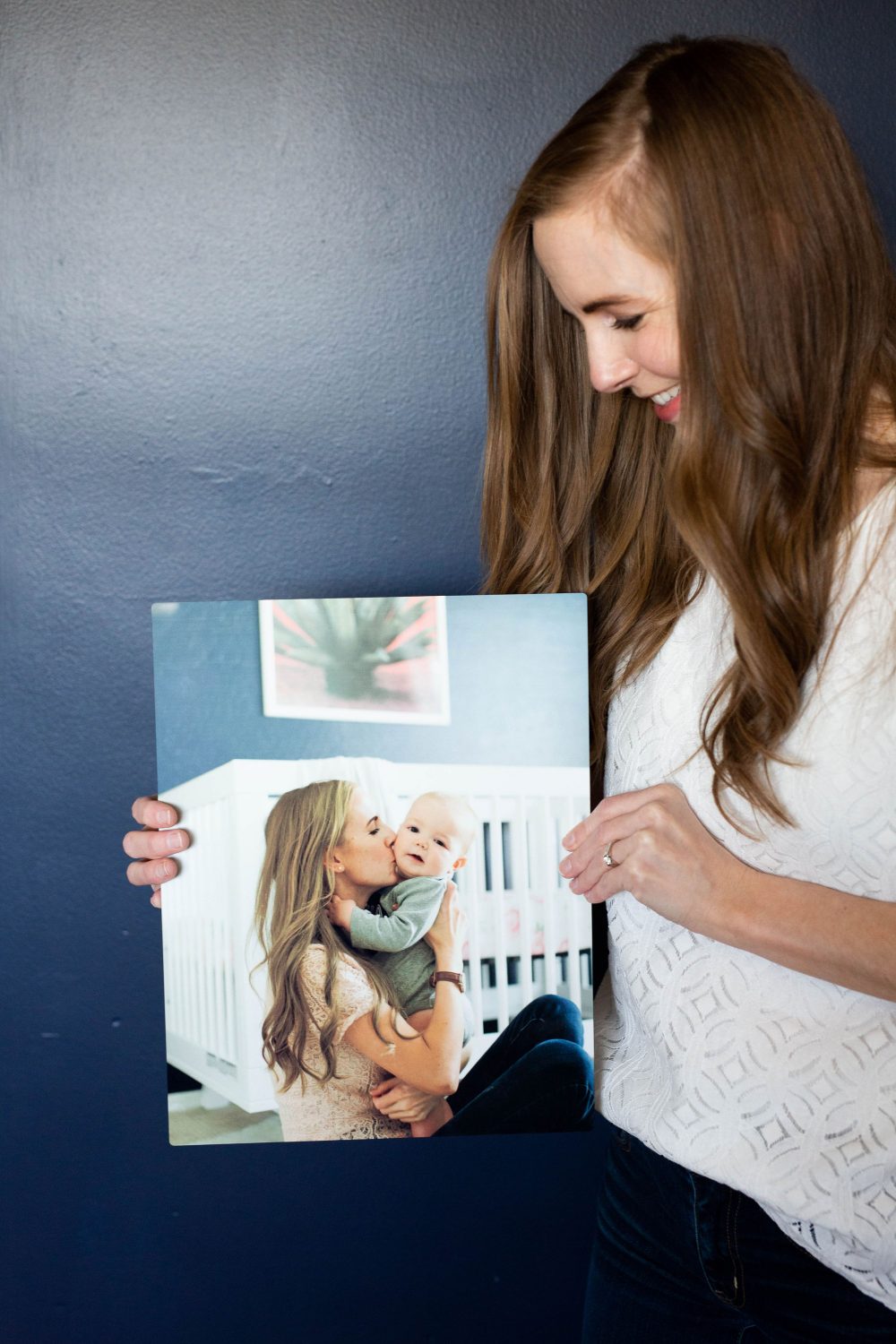 PHOTO PRINTS
Whether it's a physical copy of photos of each grandchild or a large canvas print of the whole family, there's just nothing better than a photo of the people they love most.
CAR BATTERY JUMP KIT 
Bart's brother and sister-in-law gave us this for Christmas several years ago and I thought it was the COOLEST gift. It can jump start your vehicle (no other car needed) multiple times on a single charge and you can use it to charge your electronics on the go. If you have road trips coming up this year, you'll definitely want one of these. Also, it's so compact!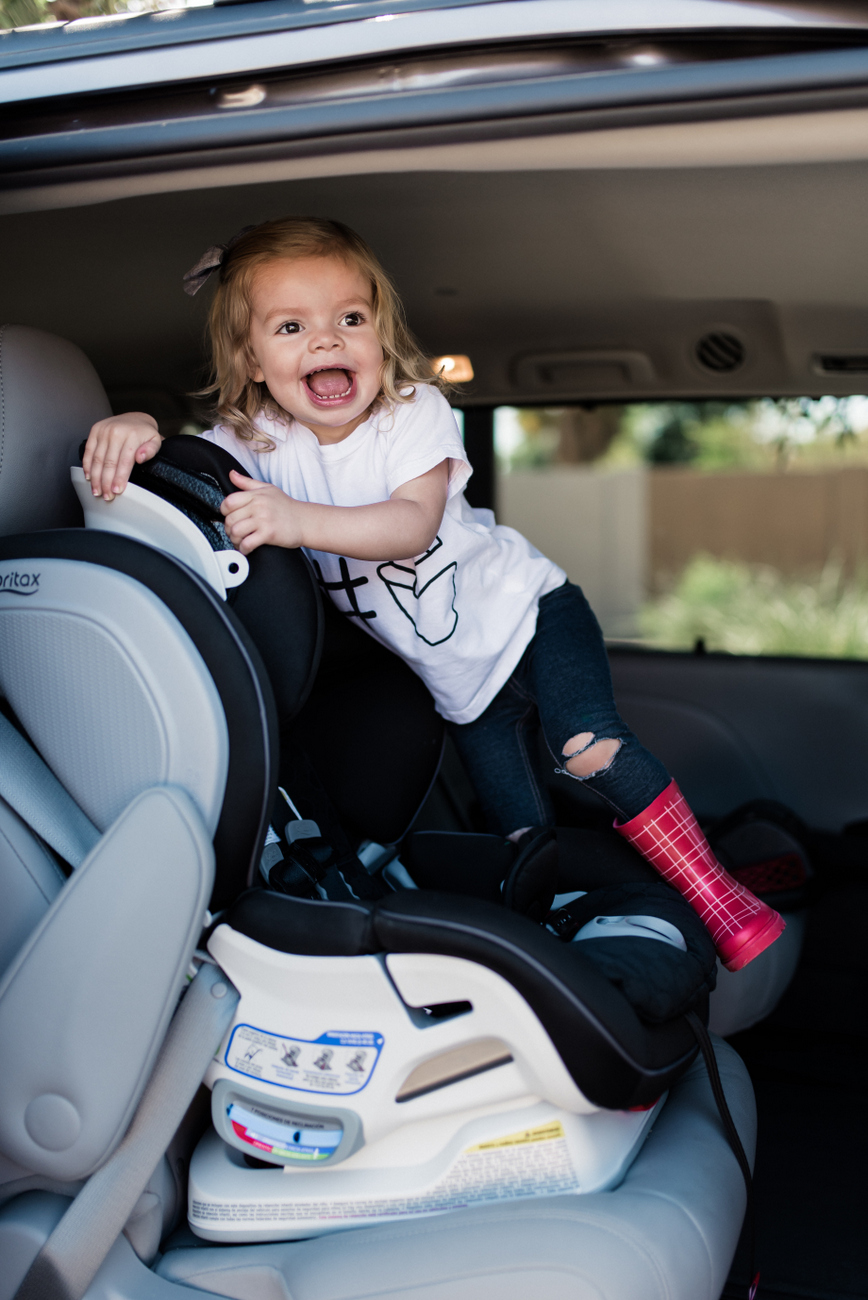 CAR WASH PASS
If your parents love a clean car (and who DOESN'T love a clean car??), this is a totally useful gift that they can use as much as they like!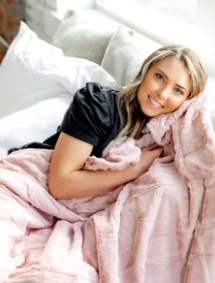 MINKY COUTURE BLANKET 
Bart got one of these last year (from the bank . . . I'm clearly doing my business banking at the wrong place) and it is hands-down the best blanket we own. And we own a lot. Perfect for the parent who loves to cozy up with something delightfully soft and warm. Use the code BRADSHAW45 for 45% off!
KIVA GIFT CARD
If you want a gift that does good in the world AND that you can order at midnight the day of a holiday, the Kiva Gift Card is a perfect choice. They make microloans in communities around the world with amazing results and your recipient can choose where in the world to put that money.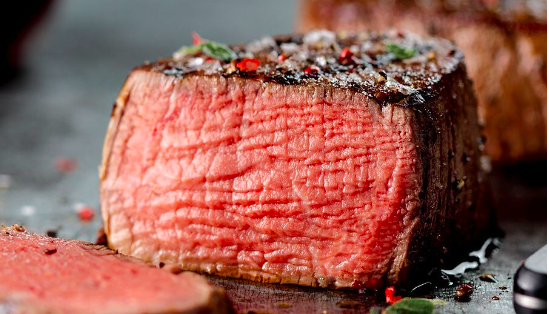 OMAHA STEAKS BOX
When I asked for gift recommendations for parents and in-laws, I was floored by how many people said this was the most popular gift they'd ever given!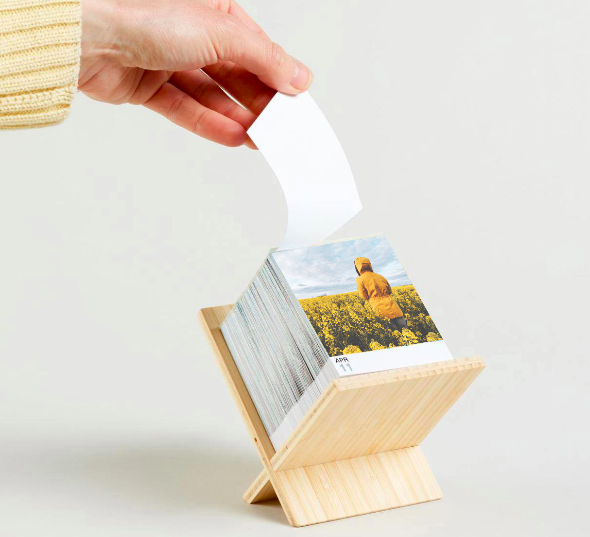 PHOTO A DAY CALENDAR
This is a stunning option and so special, day after day! You can customize it however you want, including using photos that correlate with birthdays, holidays, and anniversaries! Use the code 9JBATLYFR2 for $5 off your first order!
FOLD UP ROCKING CHAIR
This is the most clever gift! If your parents or in-laws or grandparents come along to a lot of outdoor sporting events with you, this is the perfect way to make sure they're comfortable while they watch on the sidelines!
What are the best gifts you've ever given your parents or in-laws? I'll take all the suggestions I can get!
If you liked this post about gifts for parents and in-laws, you might like these posts too: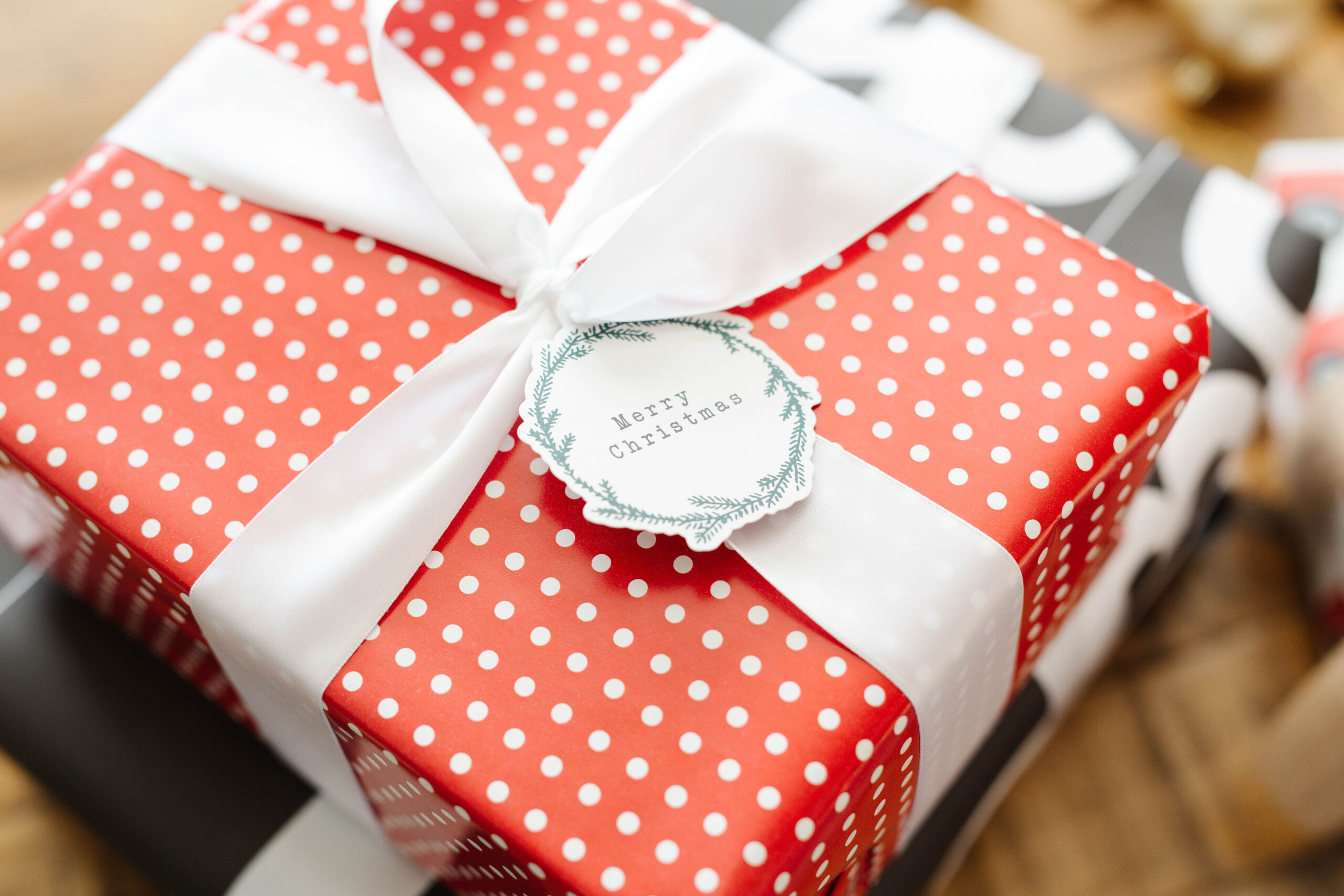 Photos by Heather Mildenstein